Data centers continue to be an integral part of today's digitised world, where businesses mostly communicate via a digitised medium. Data centers can house complex and hi-tech infrastructures that can offer users endless possibilities. This blog dives deep into data center design standards, guidelines, and best practices.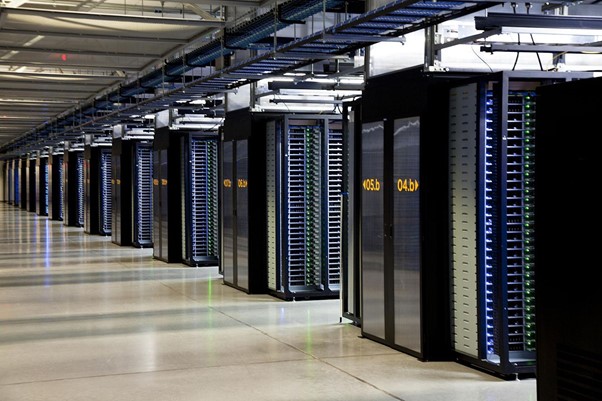 What is data center design & its planning?
Data center design is a process of designing and modelling a data centre system's architectural layout, IT resources, and complete infrastructure. It enables the logical conception of the data center before the development or deployment in the organisation's IT environment.
A data center design can be developed with an in-house team or by hiring an expert who offers data center services. A new data center needs a reliable power supply, regular backups, clear communication paths for data connections, environmental control, and security measures. A well-developed data center system will offer smoother business operations and better data management. Here are some top-level suggestions for data center planning.
Choose modular data center build-outs
Choose high-powered software
Find ways to integrate operations
Share resources whenever possible
Consider the deployment of cloud computing
Keep a data continuity plan in place.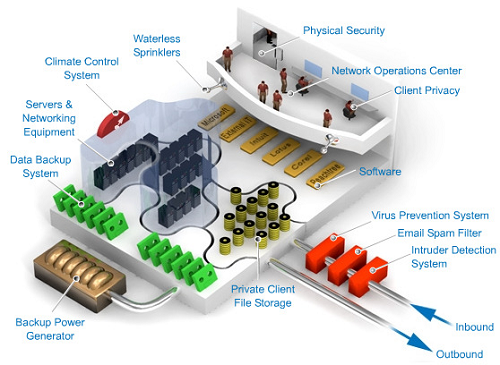 Data Center Design standards & guidelines
The data center design standards help to define the minimum requirements and best practices while setting up, operating, and maintaining a data center system. Professional institutions such as International Standards Organisation (ISO) or the Telecommunication Industry Association offer their expertise to formulate guidelines for managing data centers effectively. Generally, the design standards followed while building a data center architecture are,
Telecommunications Infrastructure Standard for Data Centers (TIA-942)
ISO / IEC 27001:2005 and 27001:2013 Information Security Management System Standard
These standards list the requirements to successfully design and deploy a design center, such as,
Building Regulations
Information Security
Design and Resilience
Health and Safety
Energy Efficiency
Business continuity
Data centre design best practices
Power & Performance
The utility expenses are the major financial bottleneck for data center management. The following components must be kept in mind while designing the power supply system.
Servers
Cooling
Emergency Power
Physical Space & Organisation
In an effort to reduce costs, data center services might build data centers only to cater to the organisation's current needs. The main areas of space improvements are,
Floorspace
Cabinets & Racks
Cooling Systems
Data centers have expensive equipment installed that runs almost 24 hours a day, and therefore, a proper cooling system has to be in place. To avoid overheating and excess use of power, efficient cooling and airflow systems have to be included in a data center network design.
Security
Security is the most important element when designing a data center. Never overlook security and deploy a data center system. Consider network security, data encryption & backup while planning to build a data center.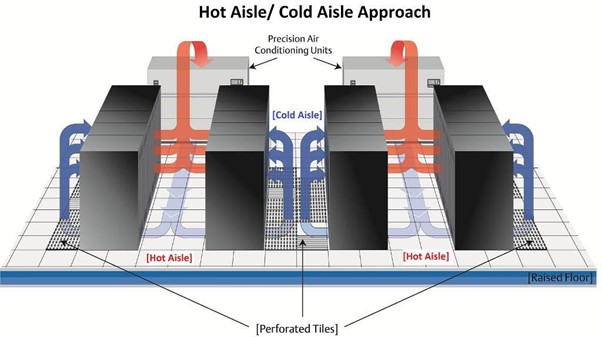 Mistakes to avoid while designing a Data Center
Construction of and deploying a new data center system are a race against time and money. Most design data services develop solutions that only cater to short-term goals, which can turn into bottlenecks in the long run. Data always grows, so it's imperative to create a futuristic data center system with room for adding upgrades and modifications. Here are nine mistakes that have to be avoided while designing a data center.
Failing to perform full infrastructure assessment
Miscalculation of the total cost of ownership (TCO)
Having ambiguous project leadership
Finalising a data center site before the design is complete
Wrong choice of data center power equipment
Failure to identify dependencies
Underestimating the data center timeline
Mismatch of business objectives
Not looking further after the completed buildout.
Future of Data Center
The future is bright for data centers as more and more companies are offering expertise in data center services to all types of businesses and industries. Data centers offer converged infrastructure, and the trend is further moving upwards to hyper-convergence. Many firms believe that with an effective design center, many risks can be mitigated even before they happen, increasing the brand value and also the revenues. With converged data center architecture, a single interface can be used to manage the entire business infrastructure and streamline every process, which makes the data safe and accessible at the same time. The use of virtualisation and convergence will keep all operational layers like computing, networking, and storage in one loop. Hyper-convergence will have everything on a single server which will boost efficiency, reduce costs, and provide better data control.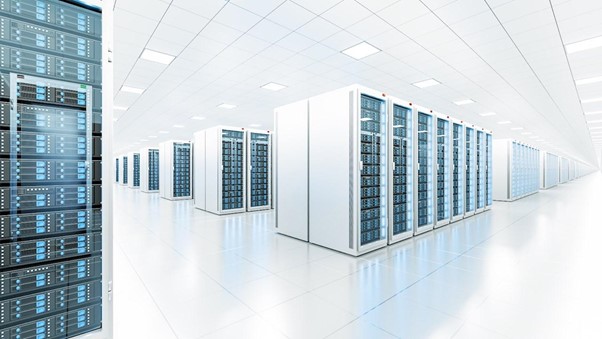 FAQs
What is data center design?
Data center design is a step-by-step process of building a data center system that can house infrastructure, IT resources, and architectural layout under one roof and enable structured business operations for maximising revenue and reducing costs. It helps create a virtual data center to fix issues and optimise before physical implementation in an organization.
What are the types of data centers?
Data centers are made up of three main components: storage, computing, and network. Anyhow, these are just the tip of the iceberg in the modern data center system. The different types of data centers include,
Colocation Data Center
Managed Data Center
Enterprise Data Center
Cloud Data Center
What are data center requirements?
The key requirements of a data center are,
Specific Business Goals
Data center infrastructure
Facility Location
Security Levels
Service Reliability
Required Scalability
On-hand support
Carrier Neutrality
Data Center's reputation
Pricing and overhead costs
The possibility of disasters
Extra amenities
How do you design a data center?
Designing a data center is a herculean task and requires a lot of resources, time, and planning. But if done right, it can streamline business operations, bring more revenue, and reduce unnecessary expenses. Some of the tips to consider to start building a data center are,
Leave Room for Future Upgrades
Plan for the Support Team
Optimize Data Center Cooling
Smart Data Center Airflow Management
Don't overlook Physical Security
Focus on Proper Wiring from the Start
Plan correctly