WiFi Offloading: What Does It Mean?
Let us start by asking an interesting question. So how do subscribers actually use the internet? A majority of the time that any subscriber spends, and it could be either you or any other individual, is more or less going to be stationary. This means that the person is engaged in activities like being in the office, meetings, or at the cafe, mall, etc. So there is only limited mobile usage during this stationary period. On mobile, you might frequently spend your time in the mail, instant messenger, and a few other applications. You can use the 4G or 5G network or the WiFi at the cafe or mall during this time. Many mobile devices in the hands of subscribers end up creating a data tsunami that hits the operators pretty hard. Also, we are seeing that, with the introduction of newer mobile devices every day, the usage is rapidly growing, with images, videos, and shows streamed directly on your mobile. With spectrum sizes less than 20 MHz or so in developing countries, it is always difficult for the operator to cater to the growing data demands. Consuming data on a low spectrum takes a toll on the revenue stream of any business.
This is where we have an alternative technique, especially when the cost of building a WiFi network is low. Also, no spectrum cost is incurred as it is a public spectrum, and our devices are equipped with WiFi. When the WiFi is switched on, the cellular network goes down, as the device is intelligent enough to switch its network based on the WiFi signals on the horizon. It is also helpful to the subscriber, as they do not need to buy data vouchers frequently. So operators need to have an offload mechanism. In this way, they can improvise revenue and handle the data tsunami that ends up being generated every day. Operators tie up with cafes around the globe in a freemium mode to offer their customers WiFi, giving them an alternate and faster way to access data at specific hotspots in their area.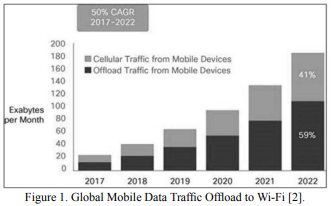 When you enter your home from work, as soon as you come within your WiFi range, your cellular network automatically shuts down, and you are on the WiFi network as long as you are within the range of the WiFi receiver. The user no longer needs to disconnect his cellular network manually and switch on the WiFi network. Multipath TCP technology will support building this seamless switch between networks.
Speciality Cable to solve your connectivity needs:
Specialty cable primarily finds its applications in industrial setups like railways. The copper cables used in such cases are built to meet the heavy data demands and the thousands of connectivity solutions that are built in. Based on the needs, the specialty cables help bring lightning network speeds to the table and support varied configurations. These can also withstand extreme temperatures and are resistant to abrasion, chemicals, radiation, and shock.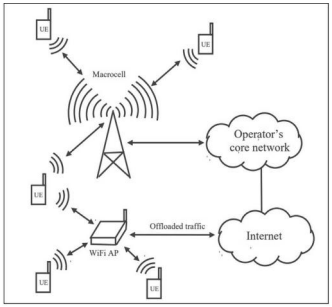 Benefits of WiFi Offloading:
Helps businesses keep their costs under control.
Enhances communication experience and streaming content.
Operators face bandwidth issues, and the telecom industry needs to offload subscribers to continue providing low-cost data plans.
Provides high-quality customer experience.
Cyber attacks can happen when your business allows remote work, especially in the post-pandemic era. Enterprise mobility strategy is at stake, but the two-pronged strategy that businesses should adopt is to ensure that employee productivity is given priority to keep them engaged while reducing subscriptions to costly data plans. For this to happen, companies should take advantage of WiFi offloading.
With new technologies providing personalised and sophisticated offerings a loyalty program cannot be easily designed. With customers becoming anxious if they are no longer connected to the internet, it has ensured we end up being addicted to WiFi.
Need for WiFi offloading:
Relatively Lesser data consumption
Lesser reliance on the cellular network, thereby lowering your data bills
Stay connected anywhere and switch seamlessly, even when there is poor cellular tower coverage
Improved quality across the spectrum, be it enterprises, communications, or IoT (Internet of Things) devices.
WiFi Offloading in the 5G Era:
We have found that operators consciously offload the data stream in devices that support cellular networks and WiFi. This ensures quality services for the customers. 5G has reduced traffic congestion and enhanced device download speeds. As the ecosystem grows, more devices begin to support 5G. We could also expect poor indoor coverage with 5G. So the solution will not be to expand coverage but to opt for WiFi offloading by implementing multiple WiFi access points. WiFi 6 technology will complement the improvements in 5G that are expected in the coming years.
Major Types of Offloading:
On-the-spot Offloading – This is a common type that is found in most mobile phones these days, where priority is given to WiFi over the cellular network when a user moves in and out of a WiFi zone.
Delayed Offloading – Here the data flow has an associated deadline. If the user moves outside a WiFi zone by this time and there is no other WiFi network in the vicinity, then the cellular network comes to the party to complete the data flow.
Approaches to WiFi Offloading:
Network bypass offloading: This is the easiest approach. No additional equipment installation is required. However, there is a potential for operators to lose revenue, as they will not be able to share subscribed content with their subscribers.
Managed data offloading – This is preferred when operators want to have control over their subscribers.
Integrated offloading – This approach provides operators full control over their subscribers. In addition, they can also send subscribed content.
Conclusion:
As an operator, you want to end up offloading your data traffic from mobiles to lower-cost networks without impacting the customer's experience. This is an urgent need as customers are left frustrated as they switch between WiFi networks and cellular networks as they go about their day uploading and downloading data in all their transactions. While previous attempts at a seamless handover from one network to another have been unsuccessful, the latest technologies have made your device more intelligent. Effective deployment of WiFi offloading is of utmost importance to operators. There should also be a policy governing the revenue-sharing model between the WiFi operator and the mobile network operator to ensure a win-win situation for all parties and a delightful experience for end users. There is some complexity, and only thorough testing by the operator will ensure a seamless offloading experience with minimal disruptions. Integrating cellular and WiFi networks is here to stay. There is tremendous potential that is begging to be considered, and there is still a long way to go as we try to standardize these processes.