The days when businesses could function with spotty connectivity are long gone. Modern companies extensively depend on WiFi for business productivity, primarily due to the rise of BYOD policies. However, if too many devices use an under-resourced WiFi network, business productivity will suffer. WiFi management offers a solution to this problem. Well managed WiFi ecosystem will foster a flexible and productive work culture. WiFi management software is mainly used to analyze and monitor WiFi devices, traffic, etc.
This blog talks about WiFi management Systems, their essential components, and their advantages while underlining how they can be advantageous.
What is meant by WiFi Management System?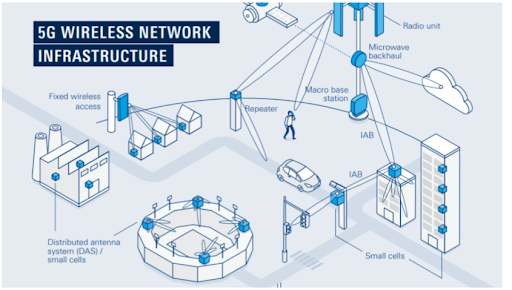 A highly efficient, fast WiFi is vital within any organisation that relies on a solid connection for its daily operations. A robust WiFi connection is especially crucial for large, complex organisations like hospitals, and MNCs, where users are constantly entering and exiting a network, and hundreds of business and personal devices are trying to connect. To ensure that networking issues are identified and addressed as soon as they take place, WiFi management or wireless networking monitoring is required.
Wireless network monitoring tools continuously and proactively monitor varying aspects of a network, including an expansive range of devices. Such devices can be APs or access points, laptops, smartphones, tablets, etc. A network monitoring software typically checks these devices while maintaining the connection an organisation relies upon.
Many factors make a wireless WiFi connection an advantageous choice for organisations. Its high mobility and reach are the key ones. With wireless network connections, mobile users can access real-time information and easily roam around a company's space without getting disconnected. This augments productivity across the organisation. Any problems linked to a WiFi network connection can easily be diagnosed and solved by having a proper WiFi management system.

Why is it important to have real-time visibility of the WLAN network?
Detailed monitoring throughout the wireless network infrastructure facilitates enhanced visibility across crucial information, from end-user bandwidth consumption to inventory control. WLAN WiFi network visibility helps in identifying:
Where the data is going and/or coming from
The type and purpose of the data
The quantity of data, at least in rough term
Its authorization or lack of any
Wireless WLAN relies on WiFi management systems and analytical tools that allow the recognition of critical issues and trends. Acquiring real-time visibility of WLAN networks through network monitoring tools will allow administrators to view the locations of deployed networks and devices, all the way down to individual wireless access points. As a result, they would be able to monitor network usage, identify top clients across devices, and solve connection issues competently to cut down on network downtime.
WiFi supports mobile devices and eliminates the need for cabling. But it is prudent to use wireless network connections intelligently. Proper security protocols have to be employed to not leave vulnerable points in the WLAN network. To make work easier, access points should be upgraded if they get overloaded. Top network management software allows for monitoring and visibility that helps network managers ensure that access points are working as per requirements and are not a security risk. It also helps the managers decide whether the wireless network needs enhancement.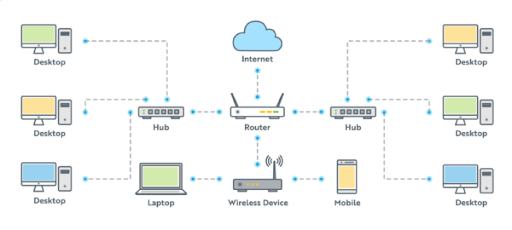 Key components of Wi-Fi management systems
Access Points: AP or access point creates the office WLAN by sending WiFi signals to a particular area. It is connected to a hub, switch, or router to increase the number of users who can access the WiFi connection. In case access points are overloaded or underperforming, it can impact the performance of the wireless network infrastructure. Tracking rogue access points or access points installed without authorisation is also vital to reduce security risks.
Routers: A router is a wired device meant to deliver wireless network solutions to connected devices. It is a hub for the WLAN as a whole and subsequently has to be functional. Admins need to see that the channel router's usage to broadcast WiFi signal does not get overloaded and cause congestion.
Clients: Devices connecting to wireless WiFi like printers or laptops are called clients. Having too many clients on an under-provisioned network would create congestion. Having unauthorised clients access the WLAN should also be avoided. Admins must carefully keep a watch on how these clients perform individually.
WiFi coverage and strength: While signal strength is closer to the router, employees are distributed through the office. Hence, enough wireless network access points must be placed to ensure routers have sufficient range and gain maximum coverage.
WiFi Traffic: Network device monitoring and management are vital to grasp the usage and stability of WLAN properly. Monitoring router traffic patterns will allow admins to see if the connections or applications are eating up the bandwidth and potentially leading to service disruptions. It is also quite advantageous to have a historical view of the WiFi traffic to view patterns over time and determine the top talkers on a network.
WiFi capacity: The information gained by WiFi management and monitoring can allow admins to have improved context and understanding of whether they need to increase WiFi capacity or not. If the network is overloaded, bandwidth may have to be increased, endpoints removed, and access added to ensure performance.
Benefits of having a WiFi Management System
Cost-effective: Many organisations avail of wireless network solutions as they are easy and cost-effective to install as opposed to wired networks. Leveraging a WiFi Management System can further bring down the expenses of a business by eradicating the need to have separate staff members to monitor the network.
Highly secure: Having a network that is accessible to a large number of devices and users may lead to major security gaps. WiFi management software typically facilitates a layered security structure, ranging from centralised authentication infrastructure to automatically tracking all users and devices to reduce security risks.
Complete visibility: With a fully managed wireless network infrastructure, organisations can enjoy unprecedented control and visibility over the whole network. WLAN monitoring solutions provide deep visibility of the entire WLAN infrastructure and enable user- and application-level controls.
Augmented user experience: Systematic Wi-Fi management ensures smooth and seamless connectivity for all users, from employees to any visitor or guests. Employees can walk into the office building and instantly link their devices with the enterprise WLAN. Even guests are provided easy access within minutes, without compromising security.
Network management software contributes to creating a work environment that nurtures innovation, boosts teamwork, and supports productivity.
Start WiFi Management Today with STL Tech
dWi-Fi solutions from STL allow you to manage several connections even in the most congested locations with extreme ease and decongest network traffic. This vendor-agnostic WiFi solution features a web-scale platform with an open, app-based architecture. You can leverage it to explore umpteen monetisation opportunities, deliver a high-quality user experience, and level up spectral efficiency.

Features of STL WiFi Management System include:
dSmart Mobility: You can smoothly offload traffic from 3G/4G networks to Wi-Fi networks while enjoying the flexibility to increase capacity and bandwidths and keeping costs in check.
Guest Wi-Fi: Client and customer engagement can be made easy and hassle-free with a web-based authentication captive portal that supports personalised services for subscriber self-service.
Location Insights: Provide your customers with tailored choices by understanding what they want. This system will help you acquire complete transparency in interconnect agreements and settlements.
Wi-Fi Roaming and Calling: Bid goodbye to traditional communication systems and use WiFi networks for voice and text messaging
Location-Aware: Mapping network parameters with WiFi helps identify user location, which can be used to deliver location-based advertisements.
dWi-Fi by STL is a pre-integrated and modular platform meant to manage and monetise WiFi with excellent efficiency and simplicity.