The growth rate for managed services has been very high in the past decade. As far as the numbers are concerned, the growth of the managed services market is recorded at US$267.2 billion as of 2022. The annual growth rate of 13.6% CAGR is recorded for the forecast years 2023–2030.
Thus, this explains how demanding the industry is and how helpful it is for businesses to thrive. The built-in quality of service the managed services providers offer includes ample benefits, helping them focus on various expertise areas. With such an approach, they help organisations reduce overall IT costs by around 25% to 45%.
In this fast-paced competitive business world, downtime is quite expensive to bear! In 2022, more than 60% of all outages cost the companies a whopping US$100,000 or more, which is 39% more than in 2019. Following that, around 15% of the outages cost around US$1 million, which is 11% higher than 2019. So, do you now understand the importance of managed service providers? They ought to deliver quality service to help your business run seamlessly. In this article, you will get an insight into some of the built-in quality features you experience with managed service providers.
Built-in Quality Features You Can Expect to Attain from the MSP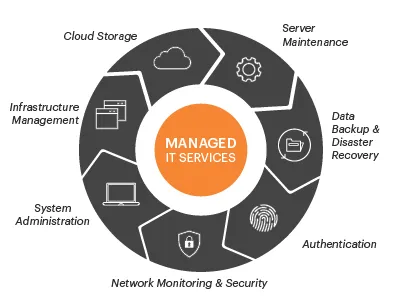 Figure 1: Managed Service Provider
Image Source: eginnovations.com
When you plan on hiring the best managed service provider, you ought to know what skill set they possess to help your business thrive. Therefore, here are some of the service features of MSPs that represent quality:
1. Meets all SLAs (Service Level Agreements)
When you are the decision maker in your business, it is quite obvious that you have specific expectations from the company you hire as your MSP. The SLAs are nothing but expectations you set with your MSPs for maintaining the specific quality and efficiency of the services offered.
To guarantee this accountability, the MSPs will create the SLAs. They will stick to the rules and service expectations specified in them, such as meeting the claimed levels of availability or network performance. If they fail to do that, these agreements will also highlight the repercussions that the managed service provider has to bear.
2. Work on a focused partnership
When you hire an IT MSP, the service provider will consider it a partnership. They don't treat you as their clients but as partners to be part of your business idea and understand the goals. The MSPs are well-equipped to help you improve the business on strategic fronts. It is because they are now sharing the same goals and objectives as you.
As part of their built-in quality of service, they will show keenness toward getting a comprehensive understanding of the entire business landscape. And they would do this before developing adequate solutions curated to your needs and budget.
3. Offer a reliable and responsive support system
The companies offering managed services are diligent about offering 24/7 support to their clients and customers. Following that, they indulge in consistent practice to identify and prevent all of the potential threats before any critical issues arise.
Apart from offering you reliable all-year-long support, they will do the needful to rectify the issues, either on-site or remotely, as per the business demands. The problems and preferences of a business are prioritized, and the MSPs do the needful in order to maintain a seamless workflow.
4. Trained, skilled, and experienced industry professionals
Depending on the fast-paced technological advancements in the business world, managed service providers constantly update themselves with modern-day strategies and tactics. All the industry experts you hire for the managed services will be proficient in using industry tools to manage the network.
Your MSP partner will have a great foundational experience, which is quite crucial to building a specific set of services curated for the business. Thus, you can be sure that the IT infrastructure is directly proportional to the vision you have for your business. Thus, productivity will eventually be upscaled!
5. Educating the end customers
The managed service providers will help your business excel and thrive in its core implementations and educate the end customers. They would do it to ensure that people know how to use your technically-advanced products, specifically when you tend to offer new things within your old products.
The managed service providers will help the end customers learn about what they can do themselves to achieve satisfaction. Keeping your customers updated is not something you do and forget. It is a consistent process; if you want the customers to make the right decisions on what products or services they should avail themselves of from your business, then educating them periodically is of utmost importance. And MSPs make it possible!
Managed service providers understand that retaining customers is less expensive than acquiring new ones. Therefore, their quality of service encourages them to help your business continue operating and thriving with more repeat customers and a consistent flow of new customers.
6. Helping businesses cope with important changes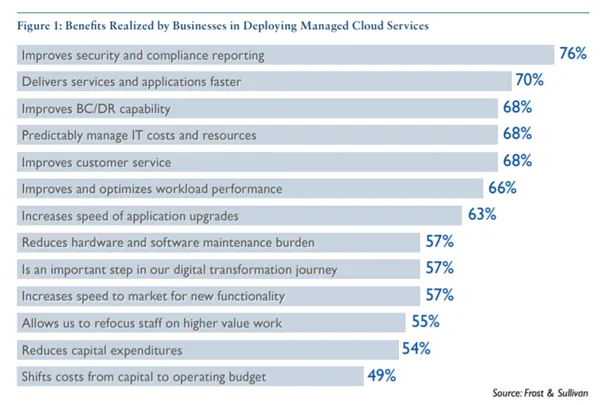 Figure 2: Benefits of Deploying Cloud-Managed Services
Image Source: community.nasscom.in
Many businesses try to pivot their operations to describe how they handle changes within their operations and business practices. For instance, some industries are running with high demands now, whereas others are seeing a decline. So, managed service providers help your business and industry figure out where your customers are and where you lack.
In this way, they will help you pivot your business and scale your service offerings to meet the current needs and necessities of your target audience. The MSPs will also guide you on how you can offer the best service experience to the customers, making them feel like you have delivered more value than the money they have paid. Some clients might not need your pivotal services, so you might have to adjust them to keep them all satisfied.
Conclusion
These are some of the qualities that MSPs offer to help businesses thrive. Attaining a good customer experience is important for the brand, and MSPs offer quality services to make it happen. In the end, you will win over more customers to boost your overall revenue. So, if you are looking for a reputed managed service provider, get in touch with STL Technologies right away!
Frequently Asked Questions
1. What does a managed service provider do?
A managed service provider delivers network, infrastructure, security, and application services through ongoing and consistent support. They offer active administration over the customers' premises, hosted in their specific data centres. Availing managed services from professionals will allow you to protect the network from hackers or cyber-criminals. They offer frequent security monitoring and testing over time to prevent attacks.
2. What is included alongside the managed services?
When you hire managed service providers, all IT solutions will be properly managed and overseen. They will take optimal care of data backup systems, software and technology infrastructures, networks and servers, risk management, etc.
3. What is the biggest advantage of hiring a managed service provider to look after business security?
The biggest advantage of partnering with a managed security service provider is that the firm will allow your organisation to lower investment, recruitment, and training costs. Your investment and operational costs will be reduced immensely to help you drive your focus on other core operations. They will not just help you with overall security but will also ensure you are compliant with necessary industry regulations.