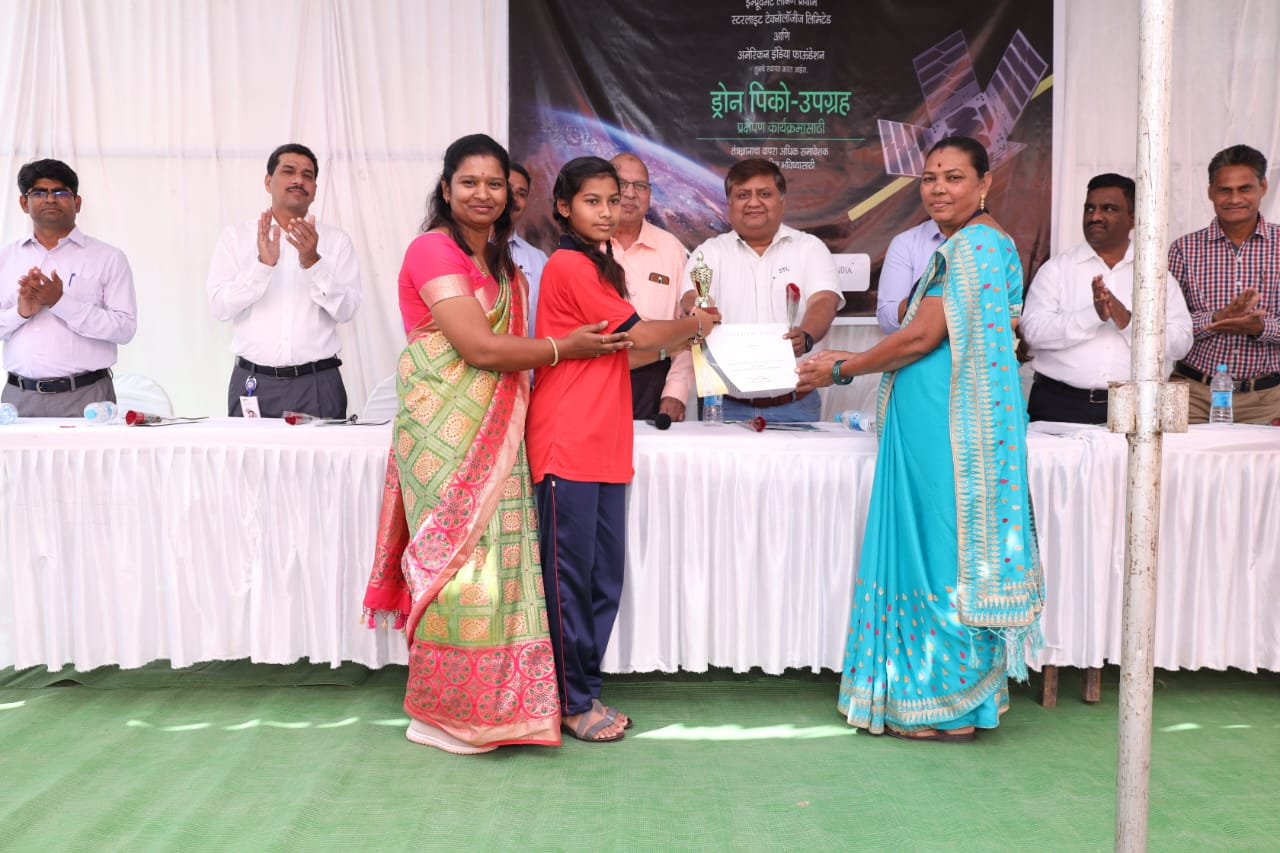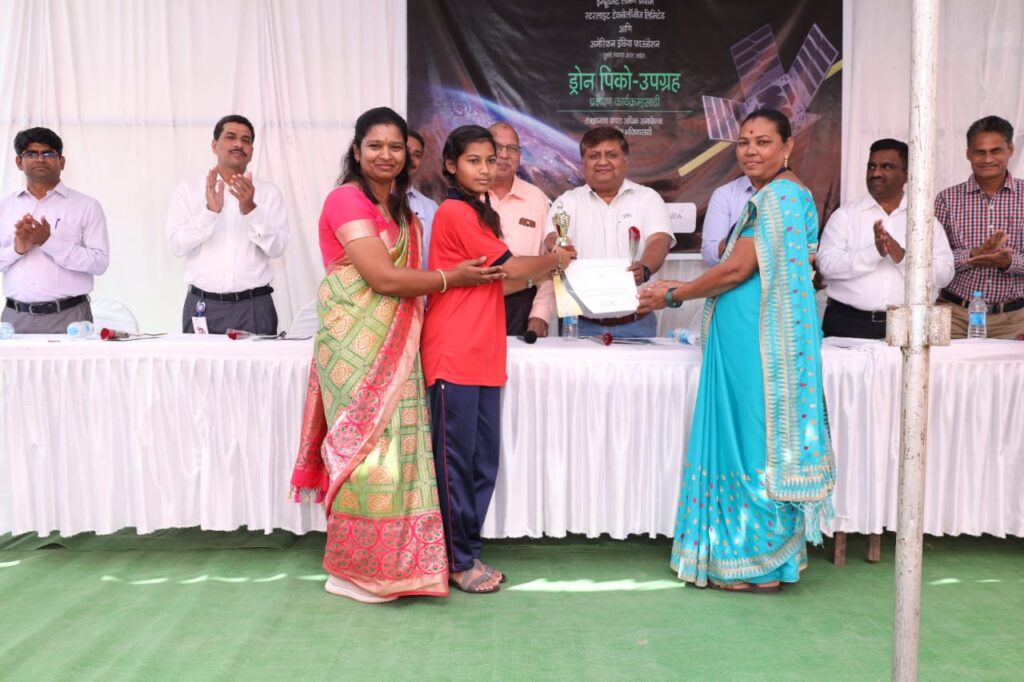 Kalyani always aimed for the stars. You will find a picture of her idol, Sunita Lyn Williams, by her bedside. She is a regular topper in her class, and has an almost feverish penchant for mathematics, physics, and computer science. The 15-year-old hopes to build a career in aerospace engineering, and join ISRO someday. These are the aspirations of Kalyani Dethe, an 8th-grade student studying in a government primary school in Aurangabad, Maharashtra. Born into a marginalised family to parents who work as domestic help and construction workers, Kalyani knew making these dreams a reality was going to be difficult. But she was ready to make every effort to get there. Kalyani was about to begin her computer lessons when schools and nearby institutions closed their doors. Two successive waves of the pandemic threw a spanner into the child's ambitions.
On the other hand, Kalyani's younger brother, Ganesh, was always a slow learner. But the pandemic made matters worse. The long gap in conventional studies, and the lack of personal attention that is otherwise possible in a physical classroom slowly eroded Ganesh's hold on basic concepts. Further, it was becoming increasingly tough to get the child to study online. This change shattered their parents' hopes to have their son graduate.
The stories of Kalyani and Ganesh are neither shocking nor unique. As education went digital overnight, gaining applause from many corners for the giant leap, few cared to look behind at the dreams and possibilities that slipped through the chasm. At least 65% of teachers flagged the problem of their students being unable to catch up as one of the biggest challenges to learning outcomes. They also highlighted the desperate need for specialised attention to help cope with prolonged learning losses, particularly at the grassroots. It also made science, technology, engineering, and math (STEM) disciplines infinitely more difficult. On the other hand, the National Science Foundation estimated that 80% of the jobs created in the next decade would demand math and science skills. And to seize its destiny as a global epicentre of technology, India will need a broad based uptake of careers in STEM. COVID-induced disruptions have dealt a blow to the democratisation of critical STEM skills, limiting the luxury of access to a few.
At STL, with a firm commitment to invest in a sustainable future, we could not wait on the sidelines. As a leader in digital network innovation, we are no strangers to the critical importance of high-quality education and an unrestricted flow of ideas. In partnership with the American India Foundation (AIF), we continue to provide top-of-the-line ed-tech and proven digital content to over 400 education institutions that serve marginalised communities. The Digital Equaliser and Improved Learning programme drives learning outcomes in line with national priorities like the Sarva Shiksha Abhiyan (SSA), Rashtriya Madhyamik Shiksha Abhiyan (RMSA) and Teacher Education (TE). To date, our initiatives have reached over 1,00,000 beneficiaries.
But in an environment where the odds are stacked against learning, we tried to look for options to reinforce regular school and successfully rekindle interest in STEM subjects. We found this with Space Zone's PICO satellite programme. Their philosophy is based on prescribing hands-on training over theoretical knowledge to instil curiosity in young minds, and promote STEM education as a fun learning experience. So together, we designed an entire innovative curriculum for students around this message to promote STEM education through alternate means.
The initiative involved inviting meritorious government school students to learn about building, launching, and managing PICO satellites using drone launch vehicles. These would be used for environmental monitoring missions under the guidance of top experts from India's aerospace and defence sectors. The programme was inspired by the 'Dr. APJ Abdul Kalam Space Research Payload Cubes Challenge-2021', conducted by Space Zone India in February 2021. The STEM innovation programme has been done in the Union Territory of Dadra & Nagar Haveli and Aurangabad in Maharashtra and was aimed to be highly inclusive, with something for everyone! While it bridged the learning gap for those interested in STEM subjects, it also motivated slow learners to take an active interest in STEM studies. Top performers were rewarded with world-class exposure to the latest advances in embedded technology, robotics, and programming skills.
This unique project saw the enthusiastic participation of more than 200 students from government schools. They eagerly took on the task of building PICO satellites for monitoring and analysing various environmental data and two drones (quad/hexacopters) as launch vehicles. All students were mentored on technical aspects by Dr. Anand Megaligam, founder of Space Zone India and the country's youngest scientist to have patented the PICO satellite design.
The three-phased roadmap for the programme was meant to make it student-owned and managed.
The first phase involved the training of students through online sessions by domain experts, followed by hands-on experience through the assembling, programming, and testing of PICO satellites and drones.
The second phase involved a launch event for the students to demonstrate the capabilities of their builds.
And finally, an iterative third phase for the recording, analysis, and reporting of environmental data harnessed through the satellites, on a weekly basis.
While those at the helm of the programme were merely school students, their achievements are in no way small! At this moment, the satellites developed by the students have been deployed in an orbit 1 km above the earth's surface. They are recording 19 atmospheric variables like the ozone percentage, nitrate concentration, carbon dioxide and carbon monoxide concentrations, the incidence of cosmic rays, humidity, and much more. The feeds are regularly consumed by the researchers at the Indian Research Council and Agriculture Research Centre as part of various critical environmental experiments and research projects for formulating ecological protection strategies.
As India's technology sector comes of age, challenging the First World, we believe that dreams like those of Kalyani are too precious to be allowed to fade in the background. There are young, inquisitive, and innovative minds at the grassroots who refuse to cower down even in the face of overwhelming odds. And to support them, STL will continue to reach out and meet them at the intersection of their ambitions and prospects. That's our commitment to enabling an inclusive future for all!