The market is becoming increasingly competitive, with digital transformation at the forefront. This requires IT firms to meet stiff challenges at a fast pace, which necessitates a collaborative approach to building a project team. Any lapses within the team due to a lack of expertise or skill shortages at any stage of the project can lead to serious consequences that can lead to loss of business and push the entire firm into damage control mode. To meet the workload demand, you must introduce staff augmentation. This can either be done through hiring more employees to the existing IT team or partnering with the best Managed Service Providers and getting the ball rolling.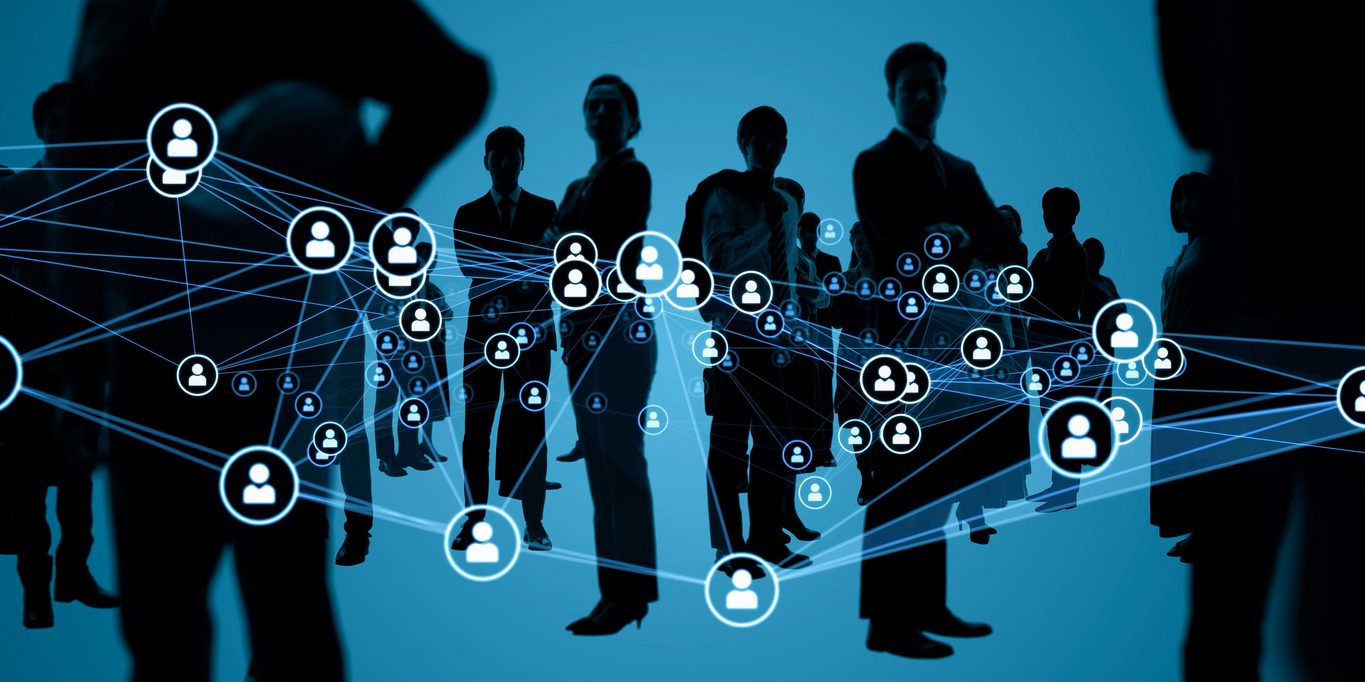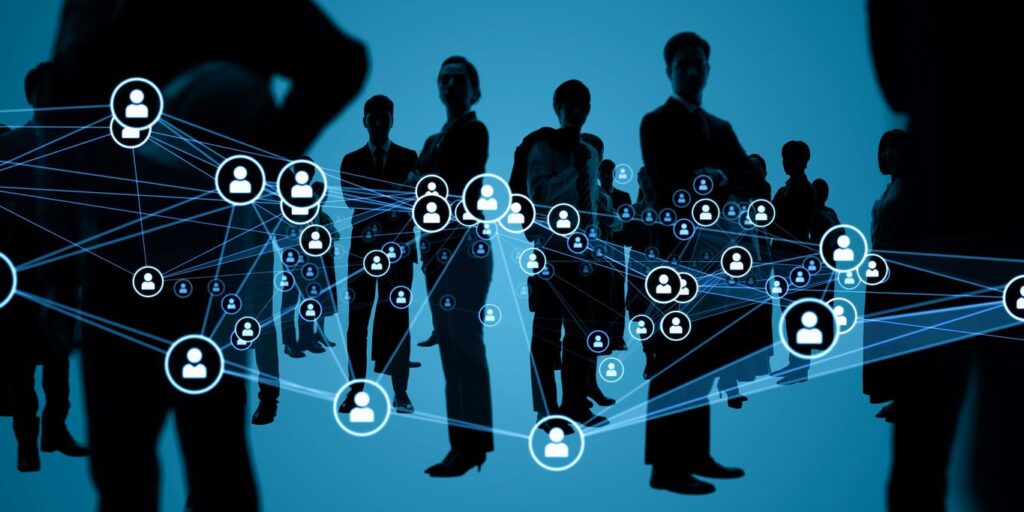 IT Staff Augmentation with Managed Service Provider
The worldwide staff augmentation services market is expected to grow at a CAGR of 3.53% between 2021 and 2025, leading to a total incremental spend of USD 81.87 billion as per market intelligence company Spend Edge's recent report. Therefore, we can definitely say that augmenting the internal IT staff is gaining traction to meet the increasing workloads and offer a flawless customer experience. Can we augment the internal IT team with managed services and create a winning combination that will help the companies achieve the desired outcomes in terms of revenue and customer experience? Let's gather some deep insights into this collaborative approach.
Apprehensions of IT leaders on Internal IT Augmentation
Some IT leaders are apprehensive about augmenting their IT team with managed services, thinking they may lose control of the outcomes. But are you willing to miss out on the numerous benefits of managed services?
In reality, augmenting your internal IT teams with proven resources and filling the skill gap can have a positive impact, yield better results, and boost the effectiveness of the IT team in a holistic manner. This is especially true when it comes to IT infrastructure and supporting non-standard applications. Some common reasons that deter IT managers from augmenting their internal IT may include:
Third-party assessment through an MSP can reveal vulnerabilities in the business operations
There is a chance of higher costs, overstaffing, or both
Providing full-length access to proprietary IT processes, programs, and assets to the external world
An external firm can aggravate the problems further.
The above notions actually don't occur if you plan strategically and select the best managed service providers with considerable experience and expertise in managing different domains of an IT firm. Finding a trusted managed services partner with all the resources and experts to fulfill your unique needs will remove all the existing apprehension. The key here on your part as an IT manager is to focus on the positive aspects, like boosted productivity and real-time problem solving. In fact, utilizing the resources of your managed service provider is typically a cost-effective way to transform your internal IT team from good to great. And, for smaller firms, relying on MSPs to manage all IT operations may be an even better route.

Supplementing your IT team
Augmenting internal IT with managed services can assist you in many operational areas like project management, infrastructure, strategic planning, and daily activities. In addition, a managed service provider can perform specific tasks whenever needed. Here are some instances.
Offer expert resources when your experienced staff members have either left the company or gone on extended leave
If there is any special project, Managed Services can provide a technical team on a pay-per-use model
Provide solutions or software that is not available in-house
MSPs can offer specialized expertise that may not be available in-house
Additionally, augmenting the internal IT team with a managed services provider lets your employees focus on critical tasks that can't be outsourced because they might be classified. Managed services are ideal for repetitive activities and don't require knowledge transfer or training. MSPs also help keep IT employees because they make people feel less stressed and let them do more of the things they enjoy. MSPs allow you to leverage the right skills for the right job. In most companies, being a jack of all trades may not be very practical or productive. Managed services allow you to focus more on your core competencies while they handle other activities, keeping the business engine running at maximum efficiency.

Augmenting Internal IT with an MSP
Along with augmenting internal IT, Managed Service Offerings also include,
Access to state-of-the-art technologies and fully equipped IT infrastructure
Higher productivity can be achieved as MSPs can streamline processes and make them more optimized.
Support and service costs can be reduced significantly.
External perspectives and industry best practices followed by best-Managed Service Providers can be deployed in-house with their assistance.
Pros of augmenting your IT with managed services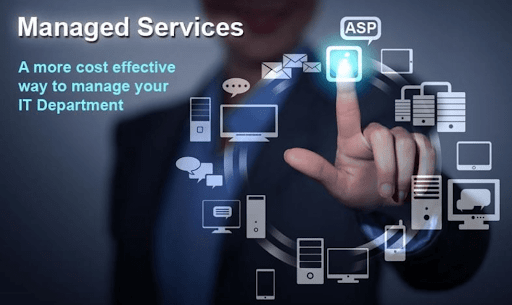 Advantages offered by managed services outweigh the risks.
The benefits of managed services for augmenting your internal IT team include,
MSPs usually work with SLA (service-level agreement), which brings accountability, reduces the risks to clients, and gets work done professionally.
Managed Service offerings are based on a scalable pricing model where their payments depend directly on the results. You can eliminate expenses like equipment purchases, recruiting new employees, training, etc.
MSPs usually have a large pool of talent that is available at your disposal throughout the year, which helps you manage any type of project, both simple and complex, with assured results.
MSPs are highly flexible and can offer assistance 24×7 and 365 days making them a real asset when it comes to completing projects within deadlines.
MSPs offer efficient monitoring for all your processes during the project and provide the necessary tools & resources that will help to maximize productivity and quality.
As the MSPs take responsibility for the staff that works for them, you can concentrate on other critical activities.
Usually, managed service providers will evaluate the risks and churn out the most suitable project deployment plan.
When are Managed Services most effective?
If your IT team has a high workload and doesn't have enough time to get trained on new technologies and projects, an MSP can come to the rescue. With their help, you can execute the project and keep your staff occupied with their regular tasks, as they do not currently have the training to manage it. Generally, MSPs are approached by companies in the following scenarios:
There is not enough time to build a new in-house team for the existing project.
The client wants the outsource an entire project.
A big project has been initiated, and there is a requirement for a huge staff, and the current in-house employees are not enough to handle the operations.
You are setting up your business from scratch.
Partnering with the right Managed Service Provider
You might be a new company that wants to outsource all of its IT work or a big company that wants to add to its existing IT team. In both cases, outsourcing can be a great and effective solution. The best way to plan this is to assess your shortcomings that can be handled by a third party better since they have the required expertise and resources available. Then, you must shortlist the best managed service providers that can fulfill your needs based on references, reviews, customer testimonials, years of experience, domain expertise, etc. Usually, you can get managed services support on a temporary or permanent basis, but it is always advised to plan long-term and choose the MSPs accordingly.

Conclusion
In most companies, the IT department is always under pressure to give end-users the tools and systems they need to keep the business running smoothly. The most popular way for IT teams to manage these increasing demands is to augment their internal IT with a managed services provider. When this is done right, you can expect better productivity, revenue, and agility outcomes. Managed services are your allies, not competitors, so you can collaborate with them and reap the benefits big time.