Network services integration and management are a significant deal. The richness of new telecom technology, whether on-premise or cloud-based, makes seamless integration difficult. The telecom system integration market developed at an 8.7% CAGR from US$16.56 billion in 2017 to US$25.16 billion by 2022.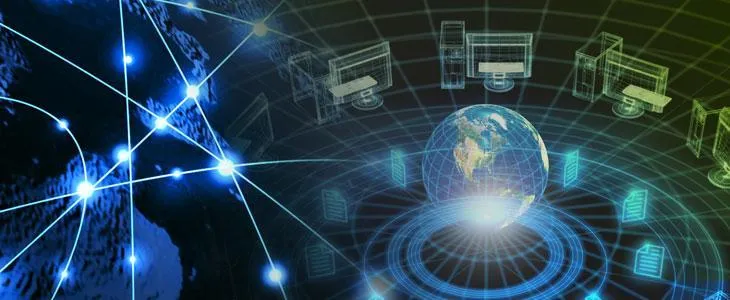 Image Credit : mobilenet.net – Network Integration in Telecom Companies
As the market is driven by the increasing need to manage migration and cloud activities, telecom vendors are willing to integrate their network service and IT infrastructure with advanced cloud solutions seamlessly.
Network integration in telecom companies
A well-integrated BSS-OSS architecture will necessitate additional system and organizational innovations. End-to-end solutions and simplifying business processes are now preferred at the system level over scattered systems and silos. The overall goal is to integrate and simplify while limiting business logic dispersion across many application levels. There is a chance for a more efficient and leaner organizational structure. Traditionally, IT was in charge of BSS, while the network department was in charge of OSS. Operators frequently worked with a cross-functional team to address commercial demands that straddled both sectors. Until recently, this arrangement was accepted.
However, as such needs rise and platforms converge, the idea of combining BSS and OSS development and maintenance into a single entity presents a significant chance for improved operations.
IT BSS companies have attempted to capitalize on the market demand for unique services. In the past, operators relied on equipment vendors to deliver technological innovation. These businesses reacted by supplying equipment with increased data and voice performance.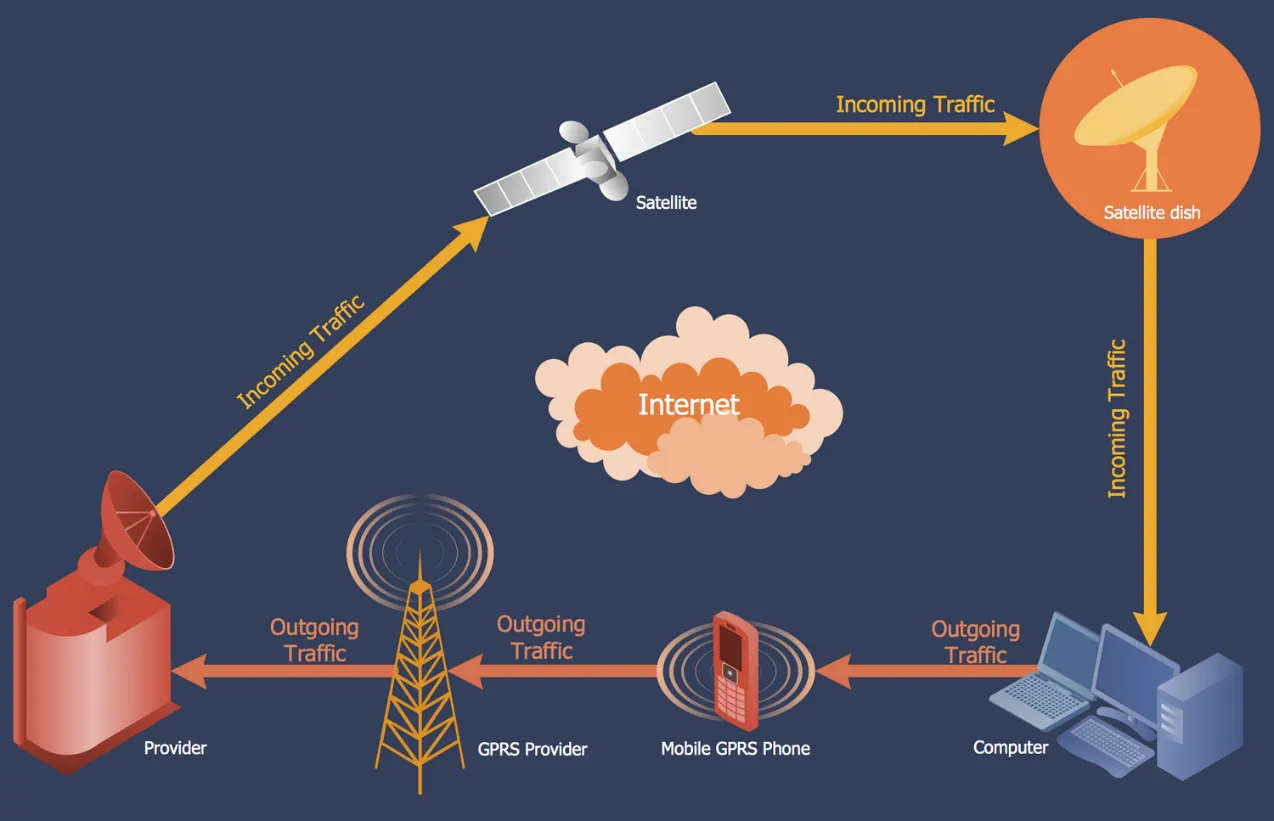 Image Credit : conceptdraw.com – A Telecom Network
Telecom companies network integration: Fundamental implications
Network vendors, rely on their traditional strengths in offering robust and proven services based on their previous networking experience. In contrast, software vendors, such as Convergys, aim to move deeper into the OSS domain by offering a full suite of integrated applications in addition to their traditional BSS fields of billing and charging. Both categories of vendors are rapidly growing. Traditional infrastructure sales' declining margins have undermined this industry's supremacy. Network operating system (OSS) manufacturers have responded by supporting operators in their aim to provide differentiated services.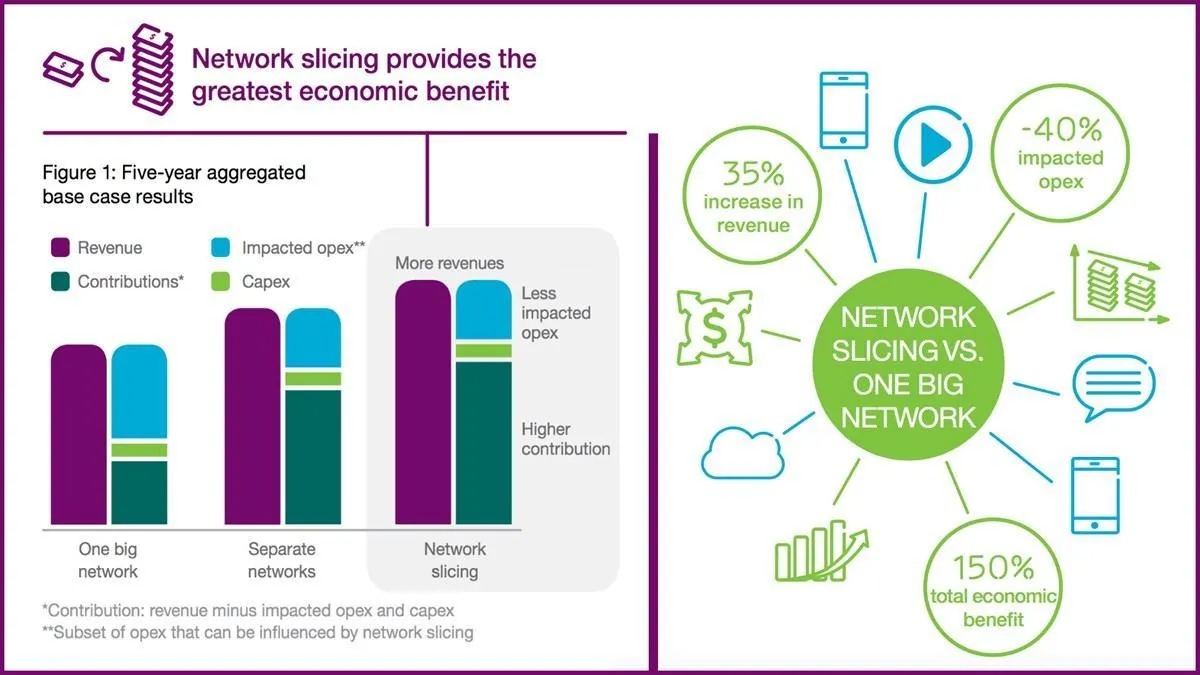 Image Credit : assets.telecomtv.com – Network Services Integration for Telecom Operators
As a result, effective BSS-OSS stacks have become required products for both operators and network suppliers.
As a result, network OSS providers have begun to leverage their long-standing connections and high-value contractual commitments with operators to market the support systems they offer. However, their emphasis on support systems does not always result in a long-term advantage.
IT BSS providers have a greater understanding of client operations, touchpoints, and longstanding ties with operators' business divisions. Network OSS suppliers may be working hard to infiltrate what has traditionally been the IT domain by offering a convincing value proposition. However, even if it comes at a higher cost, operators will continue to pursue a completely integrated BSS-OSS systems infrastructure.
Developing capacities to ensure integration
A focused BSS-OSS integration enhancement program that builds on their strengths and targets those areas where the most advantage can be derived from integration would benefit operators the most.
Enabling experience quality
Operators have typically studied primarily commercial customer relationship management (CRM) data to understand customer behavior and perception. For creating a true 360-degree, comprehensive perspective of customer perception commercial and network data points need to be correlated. Convergent billing is on many telecom operators' agendas and is expected to be the first step toward the convergence of BSS and OSS.
Centralized assistance for greater efficiency
Traditionally, data has been stored in various databases (such as customer, service, and network inventories), resulting in inconsistencies. Operators must provide a consistent and easy data management system that spans the IT and network domains. This is accomplished through the use of centralized data repositories that link client information (typical BSS data) with service configuration information (typical OSS data). Such a structure provides a clear overview focused on the customer, laying the groundwork for efficient business operations across service delivery, customer experience quality, and billing.
Zero contact service
Operators can more efficiently arrange order fulfillment by combining what were previously distinct customer order and service fulfillment systems into a single single-entry administration and tracking system.
This improved network services integration mimics central business logic for order orchestration across services and network elements. The centralized orchestration also enables operators to transition from service providers to application providers by improving the delivery of multiservice solutions.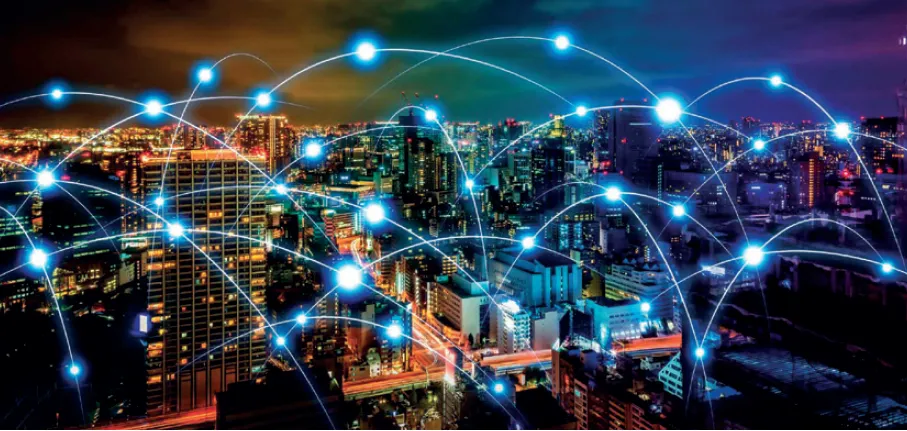 Image Credit : blog.iqgeo.com – Telecom Industry Network Integration
Benefits of network integration in telecom companies
Customized solutions
Because it is never appropriate to use the same structure for all initiatives, tailoring solutions is incredibly vital when dealing with diverse types of consumers' wants. Here is when network design and integration services come in handy. These technologies will boost productivity while also maintaining network security and agility.
Enhanced network security
Maintaining the security of your IT and network services has never been more important. It is not by chance that cybersecurity has grown in prominence in recent years. This is because businesses are becoming more conscious of the value of information and the cost savings that come with data protection through a proactive strategy.
Optimized IT budget
Saving money is usually a big benefit of any IT solution, especially when it comes to network design and integration services.
Enhanced overall experience
A good user experience is the consequence of advanced network architecture and service integration. This technology allows for a large number of users on your platform without any technical glitches. It also supports various devices, which is advantageous for a multi-vendor corporation.
Outsourcing these services will allow you to access your pertinent information from wherever you are and at any time, increasing productivity and avoiding potential delays. As a result of having an effective centralized data system, you will also see the benefits of improved communication skills and task completion in the workplace.
Flawless execution
A well-designed network with specific service integration for your firm is faster and more durable. It will also enhance productivity and help you meet your IT goals in the short and long term. Another of its primary benefits is company continuity, which is a critical asset in today's fast-paced technological environment, where crises can occur at any time without warning.
Future of network integration in telecom companies
As the distinctions between system integrators and telecom service providers become increasingly blurred, system integrators broaden their scope to include high-availability services that were previously only available through a telecom operator.
With the rollout of 5G services, as well as edge computing and network slicing, various service providers are trying to establish new professional and IT service capabilities. They have natural and distinct advantages in terms of scalability of access to many data sources.
They can gain a competitive advantage by leveraging artificial intelligence/machine learning to automate network operations, improve customer experience, and establish creative business models. However, establishing these portfolio components necessitates the considerable usage of software skill sets such as virtualization, automation, and orchestration, which are typically associated with system integrators.
Telecom operators can acquire system integration capabilities (either in-house or through the proper partner) to move up the value chain and offer new goods and services, resulting in higher revenue growth and a better customer experience.
5G private networks: The enterprise's future
As telecoms begin using professional system integrators to integrate network security and monitoring solutions into their existing network infrastructure efficiently, professional system integrators help the telecom industry by lowering integration risks and providing network infrastructure stability.
Enterprises are looking for 5G-enabled private wireless networks to meet their communication needs, with low latency being critical to a great customer experience.
While numerous approaches are being investigated around the world, network services systems integrators are anticipated to play an important role in assisting organizations in accelerating their 5G private network journey.
Once established, a private network might potentially back feed to the telecom network, allowing it to extend and improve its network coverage. Multiple orchestrations of use cases play a role.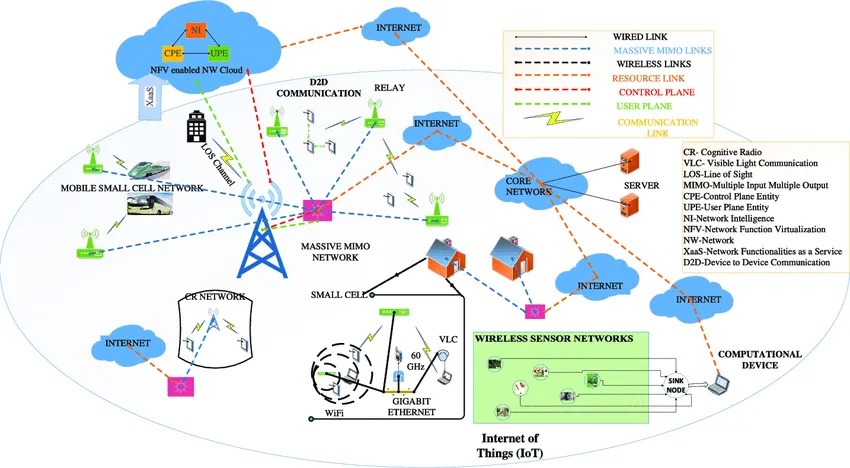 Image Credit : netmanias.com – 5G Network Infrastructure
Conclusion
A well-planned network integration program will yield two primary benefits. First, it enables a telecom operator to serve consumer needs better; second, it enables the operator to free up capital to spend on strategic goals, positioning it to develop. Such capabilities would enable the company to use consumer and internal data insights fully, supporting innovation, cost-effectiveness, and customer experience.
The redesigned technology function will need to participate in strategy formulation in order to prioritize digitization projects where they bring the greatest value — essentially, where the company interacts with customers. Creating a technology strategy allows network integration efforts to be leveraged strategically. A similar strategy would make technology spending more visible, allowing management teams to slash expenses and offer growth prospects immediately.