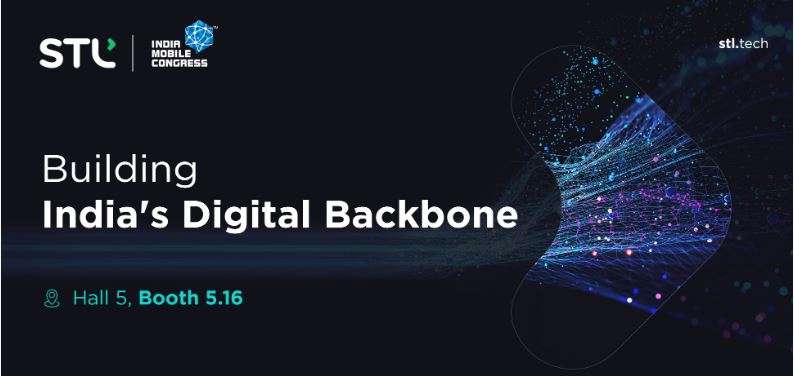 After two years of being held virtually, the India Mobile Congress (IMC) 2022 is all set to be held offline from October 1-4, 2022, at the New Pragati Maidan in New Delhi. This grand event, showcasing India's spectacular progress in digital technology, is being organised by the Department of Telecommunications (DoT), the Government of India, and the Cellular Operator Association of India (COAI). This four-day long, action-packed event will be inaugurated by the Prime Minister of India, Shri Narendra Modi.
The event is likely to witness a footfall of over 70,000 industry participants from across the world. Keynote speakers will include some of the most prominent figures in the Indian telecom and IT industries.
The IMC is the largest technology event in Asia and is also the biggest networking event for people associated with the digital technology and telecom space in India. It will showcase and highlight India's technological and telecom achievements. Bringing together key members of the industry, policymakers, and other stakeholders, the forum will discuss critical developments in the field of technology and facilitate legislative and infrastructural support for the country's digital industry and ecosystem.
In its 6th edition, IMC will showcase the tremendous digital transformation that India has undergone. Some of the key themes that will be discussed at the IMC include – 5G, Artificial Intelligence (AI), Internet of Things (IoT), Data Analytics, Cloud and Edge Computing, Industry 4.0, Open-Source Technology, Metaverse, Future Devices, Smart Cities, OTT and Content Play, Data Privacy and Ethics, Cyber Security, Automation, Enterprise Connect, and the Make in India's PLI Scheme.
The event coincides with India's largest telecom spectrum auction, and the impending rollout of 5G in the country and the potential benefits of wide-scale 5G technology deployment are likely to be a central theme of the IMC 2022. With the rollout, India and its digital ambitions will leapfrog into the future and transform every industry.
India is at the cusp of a golden era powered by digital technology and innovation, and we at STL are proud partners in the country's progress. STL has clearly been a thought leader in the global digital industry and looks forward to furthering the nation's digital aspirations. Some of the leading speakers representing STL at IMC 2022 include Mr Ankit Agarwal (Managing Director), Dr Badri Gomatam (Group Chief Technology Officer), and Mr Manish Sinha (Chief Marketing Officer), Mr KS Rao (Chief Corporate Officer), Mr Sushil Agarwal (Chief Operating Officer, Global Services Business), Mr Balram Sharma (Regional Sales Head – India), Mr Praveen Cherian (Chief Executive Officer, Global Services Business), and Mr Ashwini Bakshi (Chief Sales Officer).
STL is proud to present to the world its portfolio of products and solutions and partner with the country in the digital future. STL is ecstatic to contribute to the much-needed digital backbone for building a prosperous digital-led future for cities, rural areas, and enterprises.
AT IMC 2022, we will showcase how we leverage our capabilities to support India's 5G vision for a digital future and its limitless possibilities.
Our capabilities across optical networking, services, software, and wireless connectivity place us amongst the top optical players in the world. These are functional drivers that make for optimisation of service delivery, greater outreach, and enhanced user experience. As an industry leader, STL looks forward to collaborating and partnering with you at the IMC 2022.