'There is nothing, absolutely nothing more important than meeting our basic human needs.' ~ Simon Cohen
Connectivity: The New Necessity
As human beings, we all have some basic needs without which we cannot survive. Air, water, food, and shelter are the 'essentials' that have helped humans flourish since time immemorial. Surprisingly, basic human needs have not changed significantly ever since the 17th century.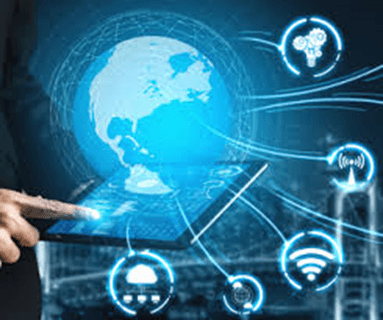 However, the 21st century has an altogether different story to tell. We have just discovered our new basic need: Connectivity. Connectivity, and therefore network operators, are, at present, as important to human beings as water and electricity. As connectivity becomes more important than ever especially post pandemic, the connectivity landscape too witnesses a sea of challenges. Ever-increasing data demand, surge in bandwidth-intensive activities (video conference, gaming, remote work, and online learning), shifting customer behaviours and preferences, ubiquitous need for seamless online experiences…..the list of challenges is never-ending. However, the most important trend that the entire industry and billions of people worldwide look forward to is 5G.
What is 5G nirvana and how does traditional RAN pose a threat?
As per Ericsson Mobility Report 2021, 5G subscriptions are projected to increase to ~4.4 billion globally by 2027. This implies that 5G shall account for ~49% of total mobile subscriptions worldwide in 2027. No doubt, 5G promises to spearhead Industry 4.0 and drive diverse use cases such as autonomous vehicles, augmented reality (AR), smart homes and Industrial IoT. Therefore, 5G would need a unifying force that possesses the capability to deliver such diverse cases together. This is where an open, disaggregated Radio Access Network (RAN) comes to the rescue. Nothing but Open RAN (O-RAN) can fulfil the supply demands and innovation requirements of 5G to create a fully connected world.
Traditionally, network operators depended on a handful of vendors. However, going forward, the way the demand trajectory is moving, it will not be possible to fulfil the demands with traditional RAN. In case of RAN, operating on purpose-built hardware restricts the flexibility of the platforms.
5G provides network operators with an opportunity to monetise their resources, enhance connectivity, and ensure a seamless user experience. With benefits such as higher transmission speed, lower latency, increased remote execution capacity and the ability to connect many devices simultaneously, 5G is nothing but path-breaking. Network operators can bundle all the benefits of 5G to offer an appetising delicacy to their customers at the best price. However, the traditional RAN ecosystem prevents network operators from passing on 5G's benefits like low latency and high bandwidth to the customers in its entirety. O-RAN is the 'secret sauce' that completes the scrumptious five-course meal that 5G offers. O-RAN helps network operators achieve both spectral as well as energy efficiency through the most useful servers, chips, open-source hardware and software, and radio-level automation.
Open RAN to the rescue of network operators?
O-RAN helps disaggregate, virtualize, and enable open interfaces between network elements. O-RAN decouples software and hardware into three layers:
Application layer
Hardware abstraction layer
Commercial off-the-shelf (COTS) merchant silicon (including x86)
Open RAN enables disaggregation both horizontally (functional) and vertically (forwarding, control, hardware & software). It helps monitor the status of resources as well as the performance of a network with little or no human intervention. Even in a complex network structure, O-RAN facilitates the management of radio resources using closed-loop control.
How O-RAN reduces both CAPEX & OPEX
To reduce TCO, network operators need to take both Operating Expenditure (OPEX) and Capital Expenditure (CAPEX) into consideration. RAN accounts for the lion's share in the CAPEX/OPEX of a network operator. As per industry estimates, operators are capable of saving ~40-50% CAPEX cost and 30-40% OPEX cost with the help of O-RAN framework. Most operators globally plan to do this by 2025.

An open, disaggregated RAN gives network operators the freedom to choose vendors that fit their budget and requirements and optimise performance at an economical price. Therefore, the presence of a multi-vendor ecosystem helps reduce CAPEX. An innovative programming model and the ability to scale out cloud designs for enhanced capacity, availability, and reliability also helps save cost. Moreover, the automation of network functions using emerging technologies like AI and ML and decreased operational activities contribute to OPEX reduction as well.
Conclusion
O-RAN goes beyond being yet another 'open' standard to becoming a new business model that enables Total Cost of Ownership (TCO) reduction. This is exactly what network operators had been waiting for for a long time.