Every company knows the importance of having cybersecurity professionals in-house. Cyberattacks are now common, especially since the COVID-19 outbreak, when a significant amount of digitalization took place. In 2019, ransomware incidents struck a new company every 14 seconds, but by 2021, the rate had surged to one company targeted every 11 seconds. Since then, it has been crucial for businesses to retain in-house cybersecurity experts. Even among qualified cybersecurity experts, there remains a sizable skill gap. The skill gap can be managed well via managed services.
Understanding the Cybersecurity Skill Gap
The difference between the skills required for a job and the skills that the employees possess is known as a skill gap. Employees may struggle to fulfill their duties fully as a result of this mismatch. A growing number of qualified individuals in the field of cybersecurity aren't equipped with the critical abilities required to protect a business from the potential cyberattacks that could occur at any moment. Especially in countries with large populations like India, the cybersecurity skill gap is more prevalent and dangerous.
As per a report highlighted in Mint, during the first five months, there were 40,000 job openings in India in the cybersecurity field, but companies were not able to fill 30% of the positions due to the skill gap.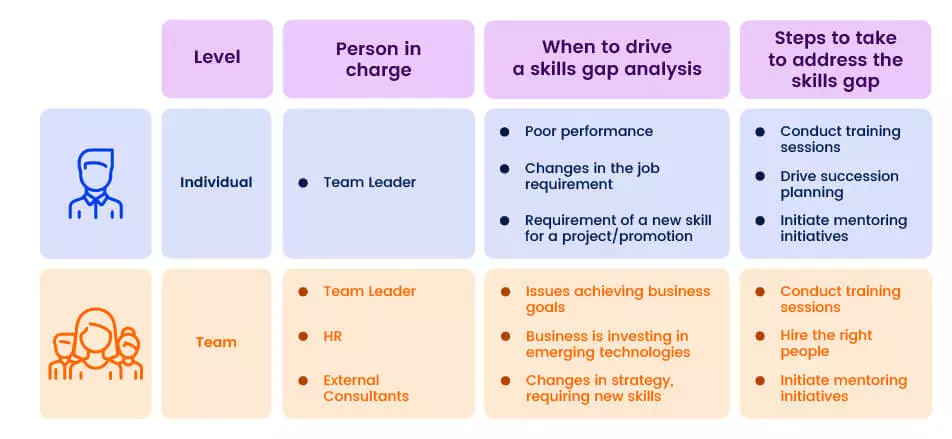 Figure 1: Process of Analysis of Skill Gap
Source: imocha.io
Managed Services: A Solution for Cybersecurity Skill Shortages
Managed services involve outsourcing the responsibility of maintaining and anticipating various processes and functions to achieve improved operations and cost savings by reducing the number of in-house staff. Also, through managed services, companies can save much of their time and other resources, which they can invest in their core responsibilities.
Specialized managed service providers who provide services in the cybersecurity field are called Managed Security Service Providers, or MSSPs. Outsourcing cybersecurity to MSSPs saves companies time and headaches since they can take advantage of their expertise.
Benefits of Utilizing Managed Services for Cybersecurity
Thus, managed services are now essential for businesses to close the cybersecurity skills gap. In this section, we will talk about the advantages managed services can provide for businesses.
Deep knowledge of cyber security
A Managed Security Services Provider (MSSP) utilizes a Security Operations Center (SOC) equipped with managed detection and response (MDR) capabilities. An MSSP possesses extensive knowledge in the cybersecurity field and a deep understanding of threats of different kinds that can affect a company.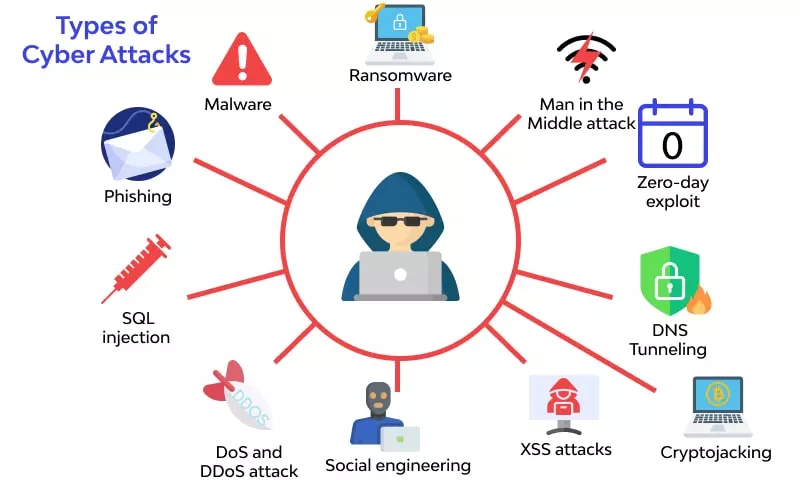 Figure 2: Types of Cyberattacks
Source: wallarm.com
Faster implementation of security services
Leveraging the services of an MSSP for cybersecurity offers additional benefits, including faster and more efficient implementation of security measures. The rise of remote working and digitization has amplified the risk of cyberattacks due to the organization's expanded attack surface. Consequently, implementing essential security techniques during such crisis moments has been challenging for companies. However, managed services have made this process significantly more manageable.
Understanding of the present scenario of cybersecurity
Day by day, the attacks on ransomware and hacking incidents are increasing. In order for professionals to stay up to date with cybersecurity trends, they should be aware of automotive hacking, social engineering attacks, remote working cybersecurity, targeted ransomware, IoT with 5G networks, insider threats, data monitoring in real-time, and identity and access management (IAM). MSSPs generally possess in-depth knowledge in these areas and other areas necessary for these fields.
Round-the-clock security operations for continuous monitoring and management
Managed Security Service Providers (MSSPs) stand as vigilant cybersecurity champions, with round-the-clock security operations centers ensuring uninterrupted monitoring and management of IT security tools and devices. In addition to continuous monitoring, Managed Security Service Providers (MSSPs) handle essential tasks like patch management, antivirus updates, and vulnerability scanning. This not only fortifies security but also alleviates the strain on in-house IT teams, mitigating burnout and reducing the turnover rate commonly associated with such pressures.
Cost benefits
Engaging with an MSSP can yield substantial cost savings. By outsourcing to an MSSP, organizations are liberated from investing in security appliances, software, and monitoring, as well as maintaining in-house security expertise. So, a lot of costs have already been saved. MSSPs harness economies of scale to drive down the expenses associated with comprehensive network security.
In conclusion
So, managed services can surely feel the skill gaps of security professionals in the field of cybersecurity. In 2021, the managed security services market was estimated to be worth around 23.2 billion USD. Projections indicate that by 2026, this market is expected to soar to a remarkable 64.73 billion USD. Due to the increasing incidents of cyberattacks nowadays, the future of managed services is also impressive. STL Global Services is truly a force to be reckoned with in the world of managed services. Their in-house team is packed with top-notch skills and abundant talent, setting them apart as a formidable player in the industry.
1. 
What is a Managed Service Provider (MSP)?
Ans. A Managed Service Provider delivers ongoing support and active administration for network, application, infrastructure, and security services. They can operate on-site, in their data center, or in a third-party data center. MSPs may offer their own services and combine them with others to cater to various technology needs.
2. What should companies look for while choosing MSSPs?
Ans: When choosing MSSPs, consider their expertise, experience, and research capabilities in cybersecurity. Evaluate their technology, compliance, customer support, SLA, and cost. Check for security practices, ask for proof of concept, and decide between enterprise solutions or self-developed tools. Consider bundling services with one provider for potential synergies. Don't forget offensive assessments for added value and team training.
3. How has the number of global cybersecurity job openings changed over the years?
Ans: Global cybersecurity job vacancies grew by 350%, from one million in 2013 to 3.5 million in 2021. The number of unfilled jobs stabilized at 3.5 million in 2022 and is predicted to persist through 2023, with over 750,000 of these positions in the U.S. Efforts to address talent shortages and burnout continue.
4. What steps can companies take to address the skills gap?
Ans: Companies can tackle the skills gap by conducting a skills gap analysis to identify problem areas. They should then hire individuals with the needed skills, focusing on areas of weakness, and offer reskilling/upskilling programs to existing employees to bridge the gap effectively.