Enterprise environments often exhibit complexity, characterized by multiple cloud platforms, extensive application proliferation, and large volumes of data. Consequently, ensuring long-term viability and effective governance for such businesses becomes challenging. Within a modern enterprise, it is crucial for all systems and technologies in the business ecosystem to seamlessly collaborate and operate as an efficient and cohesive unit. So, how can businesses improve their enterprise network services integration and management strategies?
With the fast-paced world of technology and cloud computing, an enterprise integration platform may redefine customer reach and engagement and improve the quality of customer service within your enterprise. Enterprise integration addresses the challenges of integration comprehensively by merging individual data and application integration disciplines into a unified effort governed by a single paradigm. Companies must continue to adapt and evolve to satisfy their customers' needs, and the appropriate enterprise integration platform may help them do just that.
Network Integration In Large Enterprises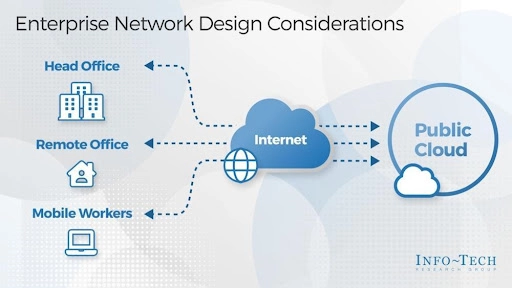 Figure 1: Enterprise Network Design Considerations
Image Source: infotech.com
Integrating the processes, technologies, network services, and structures that connect data utilizing IT-enabled systems, allowing all applications to work together functionally, is known as enterprise integration. Because organizations frequently operate multiple software programs simultaneously, it is simple for an environment to become so complicated that it is difficult to manage properly and slows down processes.
Furthermore, Gartner defines an enterprise integration platform as a service, or EiPaaS, as a set of integration technology capabilities delivered as a collection of cloud services designed to enable enterprise-class integration at many levels of an organization.
The Benefits of Enterprise Integration Software for Business
The key to enterprise network services integration is the company's ability to identify what it actually requires from the integration solution. Companies must consider how they wish to connect systems, apps, and data, as well as the types of partners, compliance, and customer SLA standards that must be met.
A modern corporate integration platform has the following benefits and features to provide the speed and agility required by today's businesses:
1. Interconnection of Systems
The allure of an enterprise integration platform is that it integrates the business's operating systems and applications. Connect your enterprise's employees, customers, partners, processes and applications, systems, and other technologies.
2. Updates in Real-Time
Companies can use an enterprise integration platform to ensure that they are always up to date on the status of their B2B transactions. Enterprises acquire greater visibility than ever before.
3. Enhanced Performance
You would receive better performance with an outsourced network design and integration service. Most reputable service providers have a staff of engineers who are very skilled at offering such solutions.
4. Enhanced Productivity
A corporate integration solution streamlines critical B2B communications, and modern technologies aggregate the data so that people across job functions may access and analyse the information they need at any time.
5. Maximizing Opportunities
Enterprise integration also enables teams to operate more proactively in order to capitalise on new or changing company needs and possibilities. Gaining control of all data access points enables teams to swiftly identify and respond to time-sensitive events, without updating the apps.
6. Control (Or Lack Thereof)
Network service integration developers have only a limited amount of control over several business apps. Legacy applications and packaged apps are difficult to link to an integration solution.
7. Exchanging Vital Information
Enterprise integration facilitates the flow of data throughout complex information and operating systems by introducing a middleware layer that serves as a standard interface between each individual application, design, and service. It makes it easier for an application developer to exchange data or expose interfaces.
8. Standards
Most messaging systems and apps employ distinct data formats, which makes integration difficult. Existing XML Web Services, for example, are only responsible for a small part of the integration difficulties within a business integration platform. However, because standardizing all data interchange to XML is not practicable, ensuring that all components of your integration environment are supported is a demanding process that necessitates advanced data transformation capabilities.
9. Customized Service
Different organizations' network design and integration services differ since one size does not fit all. A network integration service with a team of engineers can deliver high-quality solutions. Such a service is approachable and allows for greater personalization. A network tailored to your requirements will be efficient, safe, and secure, resulting in increased production.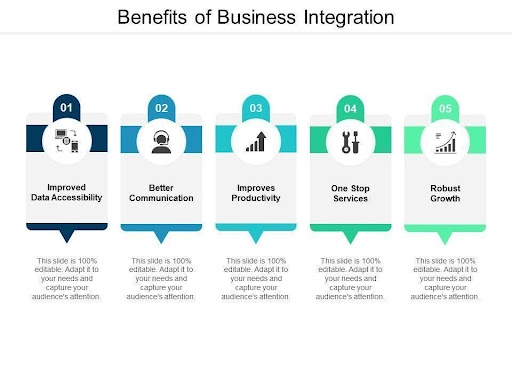 Figure 2: Benefits of Network Integration in Large Enterprises
Image Source: slideteam.net
Enterprise integration services are essential for modern large businesses for several reasons.
Firstly, legacy technologies act as barriers to growth by hindering agility and speed. Companies that rely on outdated systems struggle to adopt new technologies like cloud storage, SaaS applications, and other critical solutions. Enterprise integration services enable companies to modernize their systems and stay competitive.
Secondly, efficient onboarding of trading partners, customers, and suppliers is crucial. Modern enterprise integration services support various protocols and data types, such as AS2, SFTP, HTTPS, EDI, XML, and flat files. They provide preconfigured B2B connections, allowing for quicker onboarding and reducing time-to-market.
Additionally, taking an "outside-in" perspective on the environment is necessary. Traditional IT infrastructures designed before 2022 may not be efficient for current business needs. By prioritising external customer and partner relationships and integrating their data flows into internal systems, enterprises can create an ecosystem integration model.
To develop a successful enterprise integration strategy, businesses should follow key steps such as assessing needs, technology, and expected benefits; creating a roadmap; establishing metrics for evaluating strategy efficacy; and reducing redundancies. A comprehensive integration strategy brings numerous benefits, including real-time data, better decision-making, streamlined processes, cost and time savings, and accelerated business growth.
Applications, whether on-premises or in the cloud, have never been more affordable than they are today, and organizations now have levels of scalability that earlier generations of IT departments could only dream of. An enterprise integration platform that connects all of these applications and systems in a single, easy-to-use solution that meets your business requirements will better deliver on the promise of integration. And that promise is of higher value.
The process of merging different components into a single network is known as network integration. The separate components communicate with the Internet and with one another via a wired or wireless connection. This enables the collection of numerous bits of data for analysis in a single location. A company can use this to reduce expenses and open up new markets for new items.
Every network has unique qualities and characteristics that might help a business in many ways. It is critical for businesses to select the best network for their needs. Some networks may be more suited for a small business that is just getting started, while others may be better suited for a large corporation.
To be highly effective and qualitatively agile, your integration approach must use automation while employing many reusable and practical integration methods.
Overall, enterprise network service integration is crucial for improving internal processes and corporate activities and implementing, conceptualizing, and distributing critical applications. Companies may improve operational scalability, reach, and revenue by sharing critical information, streamlining processes, and capitalizing on opportunities.
Frequently Asked Questions
1. What is the importance and effectiveness of network integration?
When you have a centralized solution that integrates with the existing tools, you can expect to attain faster access to data, quick turnarounds, better consumer support, and improved overall systems. With improved network integration, enterprises can expect high uptime for their productive businesses.

2. What are the different types of enterprise integration software?
The different types of enterprise integration software include:
Legacy integration
Third-party integration
Enterprise application integration
Point-to-point model integration
B2B integration
iPaaS (Integration Platform as a Service
Irrespective of the enterprise integration software you use, the prime objective of it is to bring the divided or fragmented pieces together for developing an organization-specific coherent network.
3. What are the key elements to consider while implementing enterprise integration?
The key elements that you need to consider while implementing enterprise integration are:
Application Integration
Process integration
Cloud integration
Data integration
Security and infrastructure.
As the need for integration evolves over time, organisations need to improve their comprehensive strategy to avoid ending up with disparate and disjointed solutions.
4. What is the role of an enterprise integration platform?
The role of an enterprise integration platform is to implement the process of connecting various disparate applications, web services, and business systems. With a low-code integration platform, there is no need for mass coding, which reduces costs and integration time.