We discuss the following topics in this blog:
What is Policy and Charging Rules Function (PCRF)?
Features of 5G PCRF
Is 5G PCF the new PCRF?
Salient Features of 5G PCF
In addition to these topics, we shall also be answering the following FAQs:
What is WiFi?
What is 5G NR?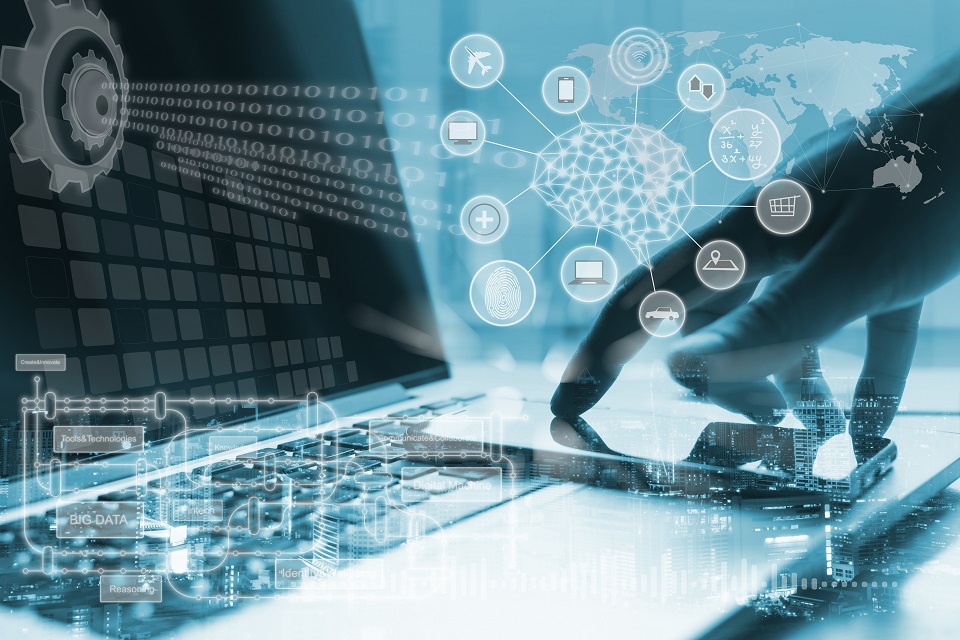 What is Policy and Charging Rules Function (PCRF)?
Policy and Charging Rules Function [PCRF] assists service data flow detection, policy enforcement, and flow-based charging. PCRF allows next generation communications service providers [CSPs] to provide diverse use cases as a complete solution. It, in turn, allows reliable monitoring of services and resources aligning with revenue. Statistics and data obtained by CSPs will help draft policies based on how subscribers and applications can use network resources under what conditions.
Usually, policy servers handle the policy rules among all internal applications and all the policy enforcement points like access devices as well. It includes re-configuring policies to effectively manage Quality of Service (QoS), charging, quota, optimization, and admission control. An extensive range of interfaces simplifies the integration of the PCRF with any type of mobile or fixed broadband network.
As CSPs will soon be migrating to 5G networks, existing and newer networks are essential to run concurrently. Jumping between both networks, operators need to sustain session visibility. Policy solutions need to regulate sessions per subscriber. With a network-agnostic solution [wireline and wireless], PCRF enables a multi-dimensional, innovative approach. 5G Policy and Charging Rules Function (PCRF) can mostly be deployed as a standalone service or can be integrated with different digital platforms like billing, rating, charging, and subscriber database.
Features of 5G PCRF
Real-time management of the network and subscriber policy
Effective routing and scheduling of network traffic
Centralized view of subscriber context from device, network, location, and billing data
Data-based insights into revenue assurance and bandwidth management
Premium differentiated voice services to the user(s)
Prioritizing calls to emergency numbers in next-gen networks
Is 5G PCF the new PCRF?
While the original LTE networks offered a mobile broadband service, the addition of the voice service enabled a quality guarantee of service. Additionally, the voice service over LTE led to CSP programs that concentrated on IMS deployments with PCRF installations. The infrastructure of CSPs took care of the authorization, management of the User Plane resources and offered the required charging-related information for the voice sessions.
The Core Network for 5G systems is the Service Based Architecture (SBA), with several defined Network Functions [NFs]. Their atomic capabilities help to design exclusive network features and capabilities. Amongst all the Network Functions the most important one is the 5G Policy Control Function (PCF). It will handle User Plane resources for the 5G sessions and is a natural extension of the 4G PCRF. While the PCF may not appear different from the PCRF, there are a few distinct variations.
Salient Features of 5G PCF
Extensive support given for 5G QoS policy, related 5G signaling interfaces and charging control functions
Managed and streamlined 5G policy rules mainly for all the 5G control plane functions, including the 5G network slicing, mobility management and roaming
Collect and analyze subscriber data from various metrics to optimize resources
Managing subscribers, applications, and network resources in real-time
Rapid deployment and upgrade using the ConfD CLI
Cloud-native implementation
Increased speed, low latency
Supports rapid policy use case deployment
High availability and multisite geo-redundancy
Session management (SM) policy control service
Access and mobility management (AM) policy control service
Policy authorization (PA) service
Provides a centralized communication platform for interactions of NFs
The digital landscape of today both requires rapid deployment of new use cases and services. State-of-the-art policy management should be capable of supporting this through programmable policies. Operators should be capable of personalizing use cases and implementing innovative services without depending on software developers to code and manage policies.
At STL, we offer refined, intelligent policy control to streamline operations, boost efficiency, and ensure evolving subscription demands are met with optimized network resources in real-time. Reach out to us today to become 5G future-ready!
FAQs
What is WiFi?
Put simply, WiFi is a technology that uses radio waves to create a wireless network through which devices like mobile phones, computers, printers, etc., connect to the internet. A wireless router is needed to establish a WiFi hotspot that people in its vicinity may use to access internet services. You're sure to have encountered such a WiFi hotspot in houses, offices, restaurants, etc.
To get a little more technical, WiFi works by enabling a Wireless Local Area Network or WLAN that allows devices connected to it to exchange signals with the internet via a router. The frequencies of these signals are either 2.4 GHz or 5 GHz bandwidths. These frequencies are much higher than those transmitted to or by radios, mobile phones, and televisions since WiFi signals need to carry significantly higher amounts of data. The networking standards are variants of 802.11, of which there are several (802.11a, 802.11b, 801.11g, etc.).
What is 5G NR?
5G typically refers to the fifth generation of wireless technology. NR, commonly known as New Radio, is a standard developed by the 3GPP Group (Release 15 being the first version introduced back in 2018) outlining the technology required to harness the newly-available millimeter-wave frequencies. The two frequency bands in which 5GNR operates are Frequency Range 1, i.e., Sub 6GHz band (410 MHz to 7125 MHz), and Frequency Range 2, i.e., millimeter-wave (24.25 to 52.6 GHz). Over 4G LTE, 5G NR provides better spectrum utilization, faster data rates, hardware efficiency, and improved signal processing.
From a deployment standpoint, we have Non-Standalone Mode(NSA), Dynamic Spectrum Sharing(DSS), and Standalone Mode (SA). The initial deployments of 5G NR are based on NSA standards, meaning the existing 4G LTE network will operate on the control plane, and 5G NR will be introduced to the user plane. This particular standard was introduced by 3GPP, keeping in mind the industry's push to faster 5G services rollout while utilizing the existing 4G LTE infrastructure currently in place. On the other hand, operators are also implementing Dynamic Spectrum Sharing (DSS) to accelerate the deployment cycle, reducing costs and improving spectrum utilization. In this standard, the same spectrum is shared between the 5G NR and 4G LTE, multiplexing over time per user demands. Lastly, we have the Standalone Mode (SA), which moves towards a complete 5G based network where both signaling and the information transfer are driven by a 5G cell.
In the future, 5G will enable new services, connect new industries and devices, empower new experiences, and much more, providing mission-critical services, enhanced mobile broadband, and various other things.
a) Enhanced mobile broadband (eMBB) Applications: High device connectivity, High mobile data rates, and Mobile AR & VR applications
b) Ultra-reliable, low-latency communications (uRLLC)Applications: Autonomous vehicles, Drones, Data monitoring, Smart mfg.
c) Massive machine-type communications (mMTC)Applications: Healthcare, Industry 4.0, Logistics, Environmental monitoring, Smart farming, Smart grids