We have all come across the word cloud in the last few years and know that it is associated with something in the technology space and no longer refers to the white puffy ball seen in the sky. However, do we understand the difference between cloud and managed services?
The difference between cloud services and managed services
Firstly, the cloud is not hardware but a concept that denotes the data and services accessed via the internet. These services and data are hosted in shared hardware that any third-party or in-house data center would maintain. A cloud provider offers you cloud services. But why do you need cloud services? Suppose your organization uses traditional software and does not have adequate staffing to work on them, and the application functionalities are no longer supported and need a replacement; In that case, consider cloud software to meet your needs. The thing to understand is that a cloud service, in the end, will only provide access to modern software.
On the other hand, a managed service will provide you with dedicated resources, an implementation team, custom business processes, and software, avoiding training costs. Now you have a fully hosted managed solution. The Managed Service Provider (MSP) will take care of the entire gamut of operation and keeps you stress-free. Unfortunately, a PwC survey has identified that around 53% of organizations across the globe are yet to realize absolute value from their cloud investments.
Origin of cloud infrastructure
All the tools and services required to build your software application on the cloud constitute the cloud infrastructure. The core components of the cloud infrastructure mix are servers, network components, storage, and databases. Decades back, organizations had their own infrastructure, which was called on-premise infrastructure. These additionally included routers, firewalls, and load balancers. Now, this does not make sense, and we wonder why organizations invested in soon-to-be outdated hardware components. Unfortunately, they had no choice and had to let go of a significant chunk of investment in setting up and operating these hardware and network resources. Sadly this was never their core business, and the considerable cash outflow in this area has been a problem unsolved until now. With Managed cloud service providers who manage the entire end-to-end activities, the organizations can finally concentrate on their core business areas.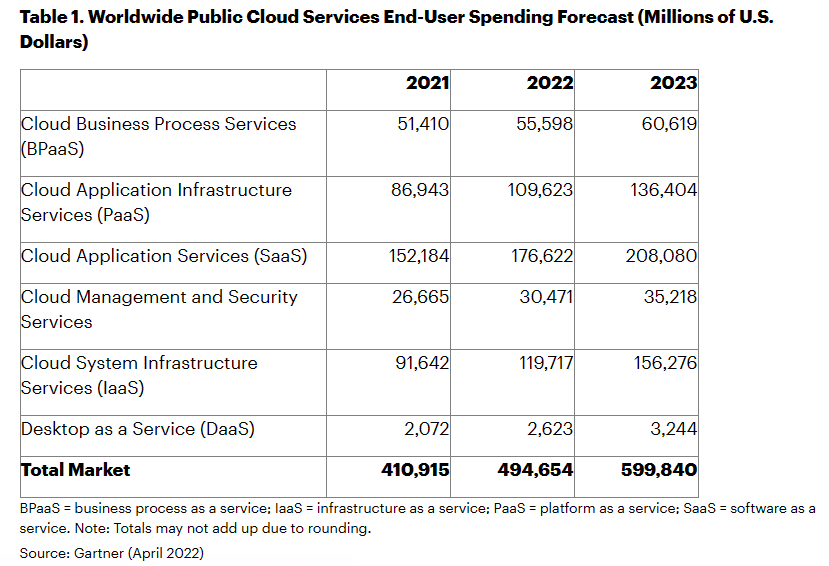 Fig 1: Worldwide public cloud services spending forecast
Image credit: gartner.com
Amongst the multiple benefits offered by the cloud infrastructure, listed a few here:
The upfront investment is practically zero. The reason is as simple as absolutely nil capital investment.
Bills are paid based on storage, time, and throughput. The components can be created and removed in the blink of an eye. The cost of running is as flexible as it gets.
Provides the ease of adoption of the latest technologies. You can easily integrate newer services without any long-term investment.
Failure tolerance is high as providers offer services in multiple regions and zones. Additionally, backup and restore is no longer a nightmare faced by traditional on-premise systems.
There is a reduced operational burden with the cloud provider taking up some responsibilities.
Many managed services are combined to ensure that organizations can handle their infrastructure without technical expertise.
When it comes to the cloud-based option, you have the following options available for you to choose from:
Cloud Infrastructure – As per your growing business needs, you can opt for an infinitely expandable plan to suit your real-time infrastructure needs as you scale your organization.
Cloud Security – To ensure protection for all your key stakeholders, be it your vendors, employees, or customers, there is a need for centralized monitoring and management of your firewall and malware detectors.
Cloud Software – The MSP will run the core applications on the cloud without letting organizations worry about hosting or maintaining the actual software application.
Cloud Managed Services – Daily monitoring, security updations, and management of your cloud services by qualified personnel are essential to maintain optimum performance.
Choosing your Managed Cloud Infrastructure Service Provider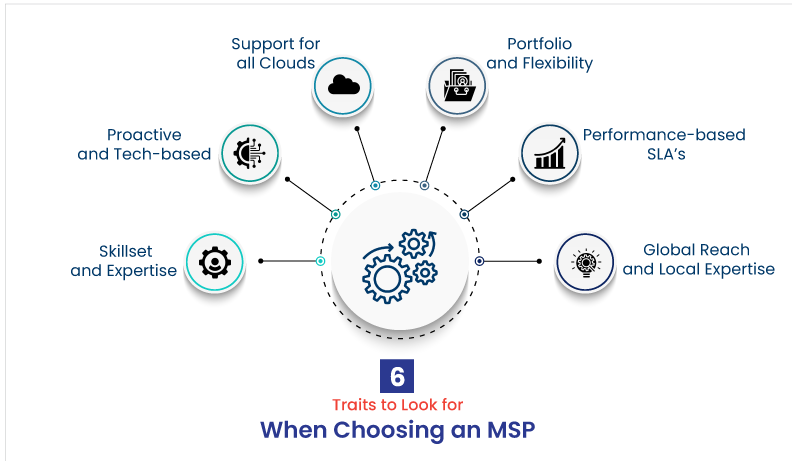 Fig 2: Essential qualities your MSP should possess
Image credit: linkedin.com
It is imperative to determine the performance of the different parameters on which organizations can compare these providers before we go ahead with a long-term business commitment with one of the managed service providers. They are,
Responsiveness – The quicker the response when a failure happens or under a critical malware attack, would emphasize how responsive your MSP (managed service provider) is.
Pricing for specific SLA (Service Level Agreement) – Your MSP should offer flexible pricing models as your resources and needs will differ from your competitors and change as per your demand and growth.
Security – A robust security framework is required to handle any sensitive security requirement and malicious threats that could disrupt business houses and wipe out confidential data.
Backup and Recovery – An unplanned outage can happen at any time. A lot of personal and transactional data could be hosted by the MSP on the cloud. It is always necessary to ensure that the data can be safely restored during a crisis.
Additional Services – Your MSP can club multiple offerings, and these added services that come bundled in the offering add further value.
Accessibility – In the age of work from home and where people remotely access from their mobile or other personal devices, security is an important consideration. This capability needs to be considered from a device perspective.
Depending on the firm's storage and resource needs, the bill value for managed services can elevate to as much as a hundred million USD per year. However, a significant drawback when dealing with your managed service provider is that you may have to ensure they have relevant access to your organizational system and infrastructure. It is also vital to ensure that the MSP operates from the same geography as your organization to ensure that a proper audit can happen based on the regional compliance standards. Also, on the cost front, only sometimes can you expect to see benefits on day one of the contract. Based on the complex nature of the technological landscape, managed cloud services may be costlier initially. Unless proper budgeting practices are accounted for, you might end up with higher cost overruns in the short run.
Future of managed services
Managed cloud services include:
Building a cloud adoption strategy
Detailed solution architecture
Application development
Application maintenance
Provisioning the required infrastructure
Hosting and implementation
Apart from these, managed cloud infrastructure service providers also assist with database management, network management, storage management, security, resource optimization, cloud deployment, cloud migration, application modernization, help desk support, disaster recovery, and backup services.

Fig 3: Benefits of cloud computing technologies
Image credit: bcg.com
MSPs partially or entirely have control of their client's varied cloud offerings from architecture through maintenance. When partners buy into the organization's goals, they can ensure optimal utilization of cloud infrastructure resources. Apart from managing and hosting cloud environments, a lot of innovation is likely to happen to ensure that cloud environments manage the safety of data and prevent any data theft. The Internet of Things (IoT) will give way to the Internet of Behaviour (IoB) shortly. While IoT is all about connected devices and systems that exchange information, IoB deals with people and their contacts. Any organization has to deal with customers, vendors, and employees. IoB will use its social connections, interactions, and behavior to create a personalized user experience.
Conclusion
Innovative technology streamlines modern-day enterprises. Identifying the right Managed Services provider could be an intelligent decision looking at the long-term benefits of focusing on your organization's core business and leaving the worries in managing the cloud infrastructure with the technical experts. We have reviewed the benefits you can derive from sharing responsibilities with your MSP. The managed cloud infrastructure services market is approximately a hundred billion dollars, with a growth rate of 25% each year.
There has been a massive demand for cloud-focused managed service providers, and the demand will only skyrocket in the coming years. This has been one area where organizations have lacked the expertise to optimize resources and costs in the past. However, the organization has to do a lot of research and estimation before outsourcing its cloud offering to an MSP. Signing the service level agreement with your MSP and fully understanding the contract's terms is essential. The uptime, reliability, and cybersecurity protocols are the key areas to assess when you shortlist your MSP.
To know more about STL's Managed Services, click here.
FAQs
1. What is the difference between managed services and cloud services?
The cloud services are hosted within the shared hardware that the in-house or third-party data centre will maintain. Cloud services are responsible for offering you accessibility to certain infrastructure and technology that the service providers own. On the other hand, managed services are responsible for managing the entire infrastructure and technologies that you own.
2. What are some of the primary perks of outsourcing your IT services to MSPs?
Some of the most evident benefits that a business would get upon outsourcing their IT service needs to the managed service providers (MSPs) are:
Proper centralised account management
Streamlined global expansion with compliance aspects attended
Accessibility to modern-day technologies
Suggestion on new business models by utilising strategic vision
Reduce unwanted expenses
Support in maintaining business continuity
Adaptation of unified processes
3. How should you choose a reliable managed service provider?
To ensure that you are choosing an efficient and reliable managed service provider for handling your IT services, you should consider a few crucial factors, which includes:
Evaluate your IT needs and compare it with that of the services offered by the MSPs.
Review their market presence and portfolio, to better understand their expertise.
Check their technical knowledge and experience in the respective services and validate their certifications.
Determine their support and assistance abilities throughout the service tenure.
4. How cost-effective are managed services?
For obvious reasons, hiring a managed service provider is cost-effective in comparison to hiring an entire team for your IT department to handle different operational tasks. As per a survey by CompTIA, more than half of all the companies who have partnered with MSPs have reduced their overall IT expenses by around 25%.
5. What are some of the areas where managed cloud services prove indispensable?
Some of the areas where relying upon managed cloud services becomes absolutely necessary are:
Offering full cloud deployment
Providing offsite backup
Performance management
Security & compliance monitoring
Capacity management
Cost optimization
Financial management