We discuss the following topics in this blog:
CSPs investing heavily in BSS solutions.
Race for Cloud-based BSS Model.
STL's cloud-native, carrier-grade BSS solution.
In addition to these topics, we shall also be answering the following FAQs:
What is WiFi?
What is an Optical Fibre Cable?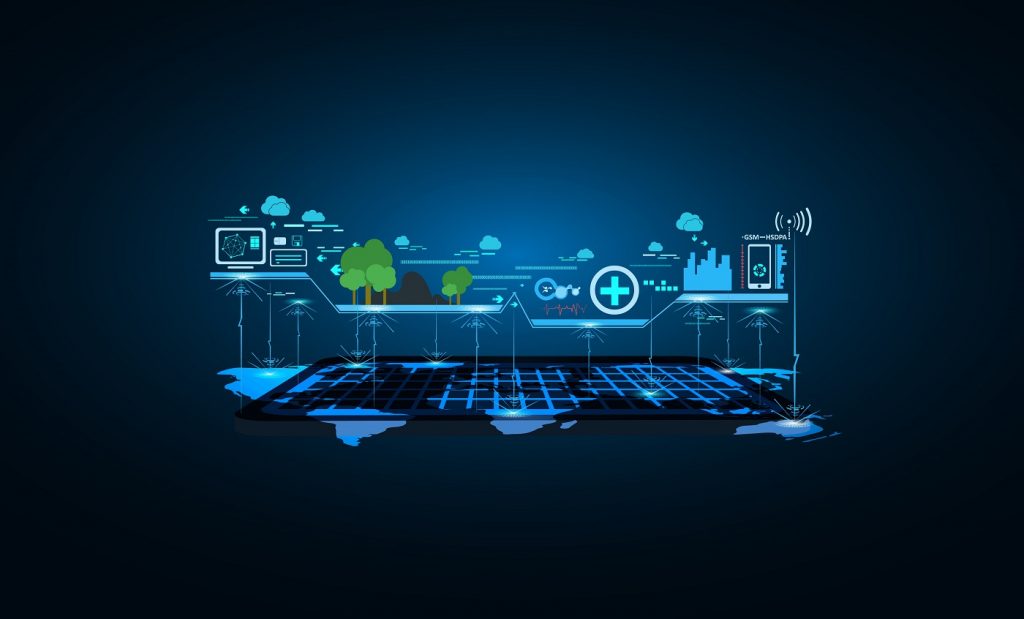 Are CSPs Transitioning to Digital BSS?
Today's technologies in the form of 5G, AI, Automation, Internet of Things (IoT), edge computing is a compelling transformation of communication networks and paving the way for an enriched digital customer experience (CX). Communication service providers (CSPs) must change their legacy gears and compete to catch up with such transformation in the digital world. CSPs must rethink their business support services (BSS) strategy to fulfill the present-day technologies' demand to stay in this competitive race.
Historically, CSPs have invested heavily in BSS solutions to meet business requirements, and increase market and revenue share; besides, many months have been spent on IT development and IT support, proving it costly. In addition, CSPs used to call for proposals (RFPs), including several use cases and functional requirements in the RFPs. – all these results were felt severely on the BSS solutions, thereby impacting CSPs in the form of the delayed rollout of new product releases and overburdened IT costs.
Race for Cloud-based BSS Model
With cloud-based BSS, CSPs can now support new monetization models with reduced time to market and provide effective partner and customer management. The cloud BSS is more simplified and offers easy configuration in real-time without heavy customization, enabling faster-engaging time for IT teams and faster time to market. Cloud-based BSS includes lightweight applications based on containers, and microservices offer less hardware and continuous integration (CI)/continuous delivery (CD) pipeline, supported with DevOps, automation testing support with enriched CX, and lowering operating costs significantly.
Sourcing for cloud-based BSS vendors is easy for CSPs as now the focus is more on the 'use case on hand' rather than detailing out hundreds of use cases that might be irrelevant. Also, there is an array of vendor platforms ranging from hyper-scale, hybrid, private cloud, and edge computing. A subsidiary of Limpopo Economic Development Agency, Limpopo Connexion engaged STL to implement an end-to-end new-age Digital BSS/OSS platform for its FTTx and Voice over IP (VoIP) services to enable it to offer the best-in-class digital experience to its subscribers while enhancing its operational efficiency and reducing expenditure.
How STL is Transforming the Service Monetization Requirements?
STL's cloud-native, carrier-grade BSS solution is backed with Microsoft Azure and offers a converged solution for automating online-offline charging, billing and supports customer relationship management. STL's integrated solution is well-engineered to handle provisioning and mediation issues and mitigates any operational challenges that may arise.
We have also been recently recognized by Gartner as a key enabler in the enhanced partner ecosystem support in the digital marketplace. The recently released 2021 report 'Expand CSPs' Monetization with 5G, AI, Edge Compute', also highlights STL as a key BSS vendor offering 5G charging function (CHF) for developing and promoting new pricing levels for monetization'. You can read the full report for free here or talk to our team to know more about how STL can be CSP's cloud BSS partner.
End Note
Investments to upgrade to the digital BSS stacks will be critical, besides the benefits that the digital BSS offers in terms of scalability, flexibility, and collaborations that can be made. CSPs can now significantly reduce costs by migrating from expensive third-party databases and embracing cloud BSS. This scalable architecture offers flexibility and is equipped to handle peak rating time efficiently.
FAQs
What is WiFi?
Put simply, WiFi is a technology that uses radio waves to create a wireless network through which devices like mobile phones, computers, printers, etc., connect to the internet. A wireless router is needed to establish a WiFi hotspot that people in its vicinity may use to access internet services. You're sure to have encountered such a WiFi hotspot in houses, offices, restaurants, etc.
To get a little more technical, WiFi works by enabling a Wireless Local Area Network or WLAN that allows devices connected to it to exchange signals with the internet via a router. The frequencies of these signals are either 2.4 GHz or 5 GHz bandwidths. These frequencies are much higher than those transmitted to or by radios, mobile phones, and televisions since WiFi signals need to carry significantly higher amounts of data. The networking standards are variants of 802.11, of which there are several (802.11a, 802.11b, 801.11g, etc.).
What is an Optical Fibre Cable?
An optical fibre cable is a cable type that has a few to hundreds of optical fibres bundled together within a protective plastic coating. They help carry digital data in the form of light pulses across large distances at faster speeds. For this, they need to be installed or deployed either underground or aerially. Standalone fibres cannot be buried or hanged so fibres are bunched together as cables for the transmission of data. This is done to protect the fibre from stress, moisture, temperature changes and other externalities.
There are three main components of a optical fibre cable, core (It carries the light and is made of pure silicon dioxide (SiO2) with dopants such as germania, phosphorous pentoxide, or alumina to raise the refractive index; Typical glass cores range from as small as 3.7um up to 200um), Cladding (Cladding surrounds the core and has a lower refractive index than the core, it is also made from the same material as the core; 1% refractive index difference is maintained between the core and cladding; Two commonly used diameters are 125µm and 140µm) and Coating (Protective layer that absorbs shocks, physical damage and moisture; The outside diameter of the coating is typically either 250µm or 500µm; Commonly used material for coatings are acrylate,Silicone, carbon, and polyimide).
An optical fibre cable is made up of the following components: Optical fibres – ranging from one to many. Buffer tubes (with different settings), for protection and cushioning of the fibre. Water protection in the tubes – wet or dry. A central strength member (CSM) is the backbone of all cables. Armoured tapes for stranding to bunch the buffer tubes and strength members together. Sheathing or final covering to provide further protection.
The five main reasons that make this technology innovation disruptive are fast communication speed, infinite bandwidth & capacity, low interference, high tensile strength and secure communication. The major usescases of optical fibre cables include intenet connectivity, computer networking, surgery & dentistry, automotive industry, telephony, lighting & decorations, mechanical inspections, cable television, military applications and space.