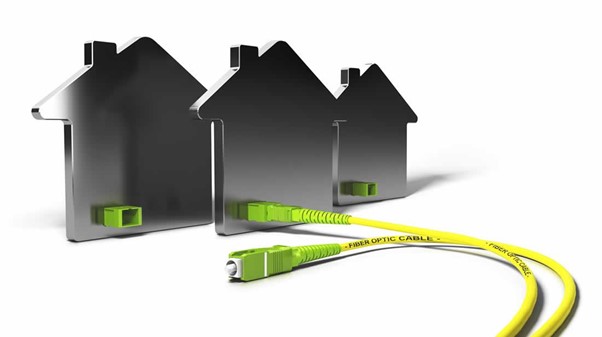 Whether it's work, education, leisure, or keeping in contact with friends and family, high-quality internet connectivity is one key factor people consider when picking up a location to live. With more and more consumers having access to fiber broadband, Telcos have accelerated fiber rollout in most countries. The Middle East, UK, Germany and Italy are picking up speed to improve their digitalisation programmes and future proof their networks. Moreover, the dynamics have changed post-Covid, where a majority of the society has to stay at home. As a result, the telecom industry plays a vital role as a cross-cutting player.
The broadband market is valued at 326 billion dollars in 2019 and is expected to grow by 9% by 2027. Consequently, operators have an excellent opportunity to expand broadband services and provide last-mile solutions to businesses and consumers. At present, UAE leads the world when it comes to the highest fibre to the home (FTTH) penetration levels; whether it's fixed-line or mobile connectivity or bringing up smart cities – an entire fiber infrastructure with FTTH coverage is the future.
What is FTTH?
Fiber to the home (FTTH) is the latest optical network access technology. The service installs optical fiber directly to individual buildings like residences and businesses to provide high-quality internet access. FTTH is compatible only with the electronics associated with the FTTH rollouts. FTTH promises connection speeds over 10 gigabits per second (Gbps). However, implementing FTTH on a large scale is costly because replacing copper cables with fiber over the last mile requires the installation of new optical cables.
UAE Becomes Global Leader in Fiber Optic Network
UAE is the global leader in FTTH, with over 95 percent of the homes accessing fiber broadband. Fiber connectivity has become an integral platform to bring futuristic technologies to all consumers, especially with the advent of 5G mobile technology. UAE is constantly driving infrastructure investments to create one of the most advanced networks in the region.
It was not an easy journey to the top. As per leading Telcos in the region, in the beginning, customers had to be convinced on why they should get internet also when they only wanted a phone service. But eventually, consumers were educated, and now – triple-play services are in huge demand. Customers experience high capabilities and performance in streaming applications, gaming and entertainment with a high-quality network. As a result, telcos in the region will continue to play a more prominent role in the digital lives of consumers and corporations.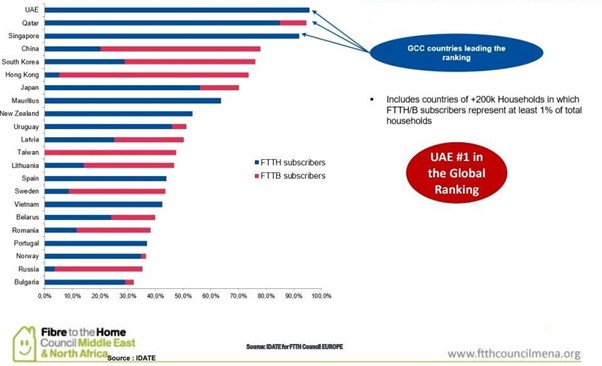 FTTH opportunities after COVID pandemic
We require broadband more than ever because COVID has pushed us indoors. Communication networks need to be prioritised because online learning programs, lifesaving telehealth treatments, jobs, business continuity, and home entertainment thrive on high-quality fiber broadband. Moreover, COVID changed the way we use the internet. Previously, one-way download applications (e.g. OTT platforms) consumed most of our bandwidths, but now, simultaneous downloads and uploads (e.g. video conferencing tools) are much more prevalent. This is where fiber shines, as it can easily manage symmetrical traffic. Sustainable networks meet today's connectivity demands – which is fiber broadband.
Job opportunities
While the pandemic is hitting other industries with unemployment, the fiber broadband industry is opening doors to a greater workforce opportunity. On the contrary, the fiber industry is facing a labour shortage. Acquiring and retaining skilled personnel is one of the biggest challenges. The USA alone plans to spend US$60 billion to promote FTTH technology. Such a significant implementation of FTTH will boost the telecom job sector.
Obstacles
Extending service to the end consumer remains a challenge to date. Permits, installation costs, shortage of skilled fiber technicians, and regulations hinder the last mile installation.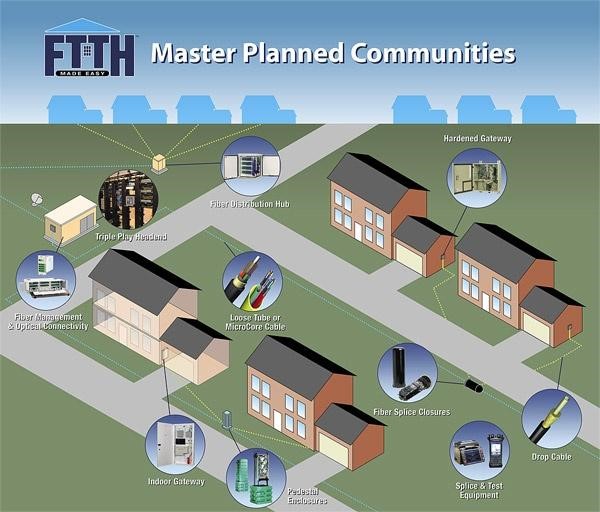 Fibre deployment challenges in India
Fiber rollout plans in India are in their nascent stage and are quite ambitious. Fibers are regulated, and India has a dual government (state and central) situation, so formalities double up. Getting a permit is essential and constant communication with various government utility services is very demanding. Building something that caters to current service requirements and is also future-ready is challenging for network planners.
STL constantly works with the government and private Telcos to assist faster fiber rollout. Additionally, to deal with the shortage of skilled workforce, STL sets up universities to train and bring professionals up to the mark. Subcontractors and competitors also benefit from such educational programs.
Fiber vs copper
Speed: Copper cables are not even close to fibers in terms of speed. Fiber optic cables carry a massive amount of data at speeds slightly slower than the speed of light. Enterprises are asking for network speeds of over 10 Gbps which copper cables cannot achieve.
Reach: Fibers can transmit signals with negligible signal loss or attenuation over greater distances.
Reliability: Fiber technology uses total internal reflection to carry data instead of electricity, as in the case of copper cables. And so, they are untouched by electromagnetic interference (EMI).
Cost: Copper is the most cost-effective, but hidden maintenance costs, tampering risk, interference, and replacement expenses may cost dearly in the long run.
Since the inception of FTTH technology, traditional technology which used copper in coaxial and telephone lines has lost popularity.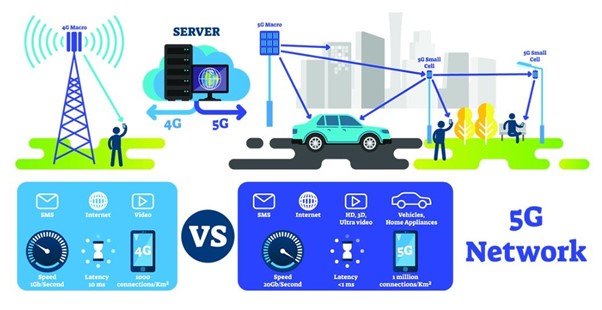 FTTH & 5G: Can they get along?
5G mobile technology can give good speed in denser network areas. But experts believe that we can't achieve the expected latency in 5G without fiber. So, more and more Telcos are deploying fibers to be future-prepared for 5G. Convergence is the way forward, and 5G can't be successful without deep fiber penetration.
FAQs
Is FTTH and fiber the same?
FTTH is an installation that connects fiber directly to your home or office. As a result, it dramatically increases the network speeds compared to all traditional technologies.
What are the benefits of FTTH?
Enormous transmission speed and medium
Quick and easy installation
Low-cost maintenance
Network immunity against electromagnetic interference.
Does fiber improve WiFi?
With fiber optic cables, internet speed shoots up to about 20 times faster than regular copper coaxial cables and around 80 times faster than a DSL connection.
What are the disadvantages of fiber?
Production cost is much higher than copper counterparts.
Installation is expensive as special equipment and a skilled workforce is needed.
Fibers are much more fragile than copper wires as they are made of glass, so they need proper handling and care.
Is fiber optic better than 5G?
Fiber optic cable, which boasts of speeds over 100 Gbps, is substantially faster than 5G for the time being. While 5G speeds up to 20 Gbps, it will improvise once it gets implemented.