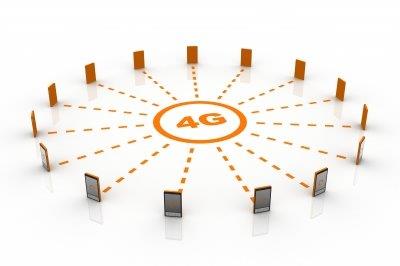 Is it really going to affect you? Let's find out.
At the end of this blog, we answer the following frequently asked questions in addition to other topics:

Q1. What is LTE?

Q2. What is 5G NR?

How Do VoLTE and VoIP Differ?
Wireless operators across the world are retreating from their older networks and are replacing them with new super speedy 4G LTE networks. However, they still face the voice challenge for LTE waiting for VoLTE to become a viable commercial alternative. Industry experts predict that around 65 cellcos will have live VoLTE by the end of this year. With VoLTE – operators can offer voice, video and messaging services under one umbrella offering.

The Voice over LTE, VoLTE concept originated as a result of operators seeking a standardized system for transferring traffic for voice over LTE. VoLTE offers faster call setup and carrier-grade reliability. On the other hand over the top, OTT clients provide web presence, instant messaging (IM), video, and cheaper long-distance rates. There is no clear winner among the two and the topic is still debatable.

With the development of Voice over IP (VoIP) people started moving towards OTT services as a means to make lower-cost phone calls. It was a substitute to direct-dial calling bypassing the existing Telco PSTN Lines However, OTT services aren't an ideal solution either. Not only does a good OTT phone call require a good internet connection but it also uses more battery power when compared to cellular calls because of the use of compression schemes to deliver higher voice quality.

What Are the Benefits and Downsides to VoLTE and OTT (VoIP)?
Technology
Advantages
Disadvantages

VoLTE

Software is optimized to deliver Crystal clear High Definition voice
Relatively Costly to consumers because consumers have a habit of charging more for technological upgradations
Set up calls faster than traditional cellular OTT calls
Limited to devices having 4G Hardware
Improved battery life of your Smartphones
Interoperability will be a challenge
Calls get priority over other data services which result in reduced dropped call rates
It uses less data when in standby mode than OTT offerings
It consumes fewer data per call
An all-IP network is easier to manage & operate
Provide value-added Services without using 3rd Party Apps – video calling, file transfer, language translation, video voicemail & instant messaging
More-efficient use of operators spectrum, meaning they can serve more customers without additional network investments
Lower operational costs

OTT (VoIP)

Lower Long Distance Call Cost
More data per call
Instant Messaging
Uses more battery power on calls
Video Call
Combination of analog and digital solutions installed over the years to support voice and data is difficult to manage and operate
Audio and Video Conferencing
OTT clients don't interoperate with each other
Up-to-date status of contact availability
Up-to-date status of contact availability
Why Do I Need VoLTE?

With your smartphones, you already make voice calls over a data connection with Skype and Hangouts! What is the need for VoLTE? It is true, you can indeed make voice calls using your data connection however these services work on your 2G / 3G data connection over the Internet, not the traditional voice network from the carriers. VoLTE is the future of voice communications on all wireless networks. The technology will surely benefit the consumers in the long run but there could also be some hiccups that frustrate consumers in the short term. Technology will evolve in the years to come.

It seems with all the benefits that VoLTE has to offer; operators now have the ability to outperform their rivals. However, having the right platform in place is important for ensuring a smooth user experience for subscribers.

Frequently Asked Questions

Q1. What is LTE?

LTE or commonly known as long-term evolution is a global open interoperable standard for wireless high-speed cellular data and is the technology behind today's 4G cellular networks. LTE provides high-speed mobile broadband data, telephone services like VoLTE ie Voice over LTE, Multimedia video support, public safety functions such as secure database access, computer-aided design, mapping, remote management systems, and non-mission critical push to talk service. This standard is developed by the 3rd Generation Partnership Project (3GPP).

An LTE network has four major components: Core Network (Often called the brain of the subsystem, it consists of gateways and servers that control access, quality of service, billing, and network policies), Radio Access Network (These are the cell sites/towers and consists of transceiver equipment eNodeB and antennas that provides wireless coverage to the device), backhaul network(It consists of fibre & microwave connections and it connects the radio access network to the core network), User Equipment (It consists of mobile devices, routers etc. and it helps connect directly to the radio access network).

Four major features of LTE are:

a) Exclusive Spectrum – Better spectrum allocation with the division between commercial and mission-critical services

b) High Speed – LTE networks are typically designed with three sectors on each site and each sector supports the same amount of data. Each sector usually supports 40Mbps of data.

c) Priority and Preemption – It allows the network operator to make sure that the most important traffic always gets allocated to the priority user even if the network gets busy.

d) Self Organising Networks (SON) – It allows the network to automatically self-heal itself during outages ie temporarily one cell site can compensate for the non-functional site avoiding a communication blackout. This allows the users in the sector to access the service but the throughput may vary because more users get added to the specific sector.

What is 5G NR?

5G typically refers to the fifth generation of wireless technology and NR or commonly known as New Radio is a set standard developed by the 3GPP Group (Release 15 being the first version introduced back in 2018) outlining the technology required to harness the newly-available millimetre-wave frequencies. The two frequency bands in which 5GNR operates are Frequency Range 1 ie Sub 6GHz band (410 MHz to 7125 MHz) and Frequency Range 2 ie millimetre-wave (24.25 GHz to 52.6 GHz). Over 4G LTE, 5G NR provides better spectrum utilization, faster data rates, hardware efficiency, and improved signal processing.

From a deployment standpoint, we have Non-Standalone Mode(NSA), Dynamic Spectrum Sharing(DSS), and Standalone Mode (SA). The initial deployments of 5G NR are based on NSA standards, meaning the existing 4G LTE network will operate on the control plane, and 5G NR will be introduced to the user plane. This particular standard was introduced by 3GPP keeping in mind the industry's push to faster 5G services rollout while utilising the existing 4G LTE infrastructure, currently in place. On the other hand, operators are also implementing Dynamic Spectrum Sharing (DSS) for accelerating the deployment cycle, reducing costs, and improving spectrum utilisation. In this standard same spectrum is shared between the 5G NR and 4G LTE, while being multiplexed over time as per the user demands. Lastly, we have the Standalone Mode (SA) which is moving towards a complete 5G based network where both signalling and the information transfer are driven by a 5G cell.

Going forward, 5G will enable new services, connect new industries and devices, empower new experiences, and much more, providing mission-critical services, enhanced mobile broadband, and a massive number of things.

a) Enhanced mobile broadband (eMBB) Applications: High device connectivity, High mobile data rates, and Mobile AR & VR applications
b) Ultra-reliable, low-latency communications (uRLLC)Applications: Autonomous vehicles, Drones, Data monitoring, Smart mfg.
c) Massive machine-type communications (mMTC) Applications: Healthcare, Industry 4.0, Logistics, Environmental monitoring, Smart farming, Smart grids.