Today's stretched work lifestyles often mean that people take their work with them and are expected to get their job done, even when they are on the move. This thirst to connect, work and communicate – on the go – is being quenched by Wi-Fi as this is one access technology that is fast becoming the 'new normal'. Where you are sitting in a restaurant or a railway station, an airport lounge or standing in a shopping arcade – our smart devices are intelligently equipped that automatically detect the best Wi-Fi connectivity options and help us derive more productivity from lesser effort. As more and more people now rely on Wi-Fi to seamlessly communicate – CSPs are investing in this technology in order to deliver unique customer experience for their customers and turn this experience to customer delight. In order to deliver enhanced user experience with something unique and better, one of the leading operators in India, Tata Docomo is making Wi-Fi available in about 1,200
hotspots
which include airports, hotels, malls, retail chains, fast food chains and cafes, hospitals, stadium and so on.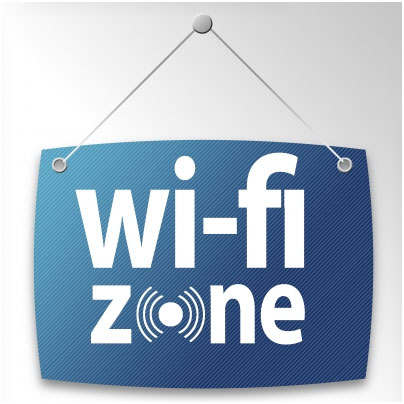 Image courtesy of Salvatore Vuono at FreeDigitalPhotos.net
Here, we are presenting our unique experience while using Wi-Fi service with Tata Docomo powered hotspots at Bangalore International Airport and other strategic locations around it.
As we had a halt for quite some time, we were looking forward to catch up with our emails and work. We walked in to a business centre of the Airport lounge having high speed Wi-Fi connectivity. The android/iOS device automatically discovers and connects you to the nearby available Wi-Fi hotspot zone with Tata Docomo Wi-Fi SSID within few seconds showing a dashboard screen with profile and connection details.
When I opened the internet browser, it automatically redirected me to the operator branded Wi-Fi login page for Wi-Fi access. The portal displayed varied options to opt from including Wi-Fi for existing users and Wi-Fi new user. As I was a new user I bought a Tata Docomo prepaid pack, a Quick Access Card for Wi-Fi with short term plan having one day validity. With the Smart Seamless connectivity feature, the connection was quickly established by asking me to simply enter few details like name and mobile number which generated a passcode that was sent to the entered mobile number via SMS for confirmation. After the passcode got authenticated, I was able to access Wi-Fi without any hassle.
The Quick Access Card Wi-Fi speed was good, however, when I was done with my work, I decided to relax a bit and enjoy online movies/videos and this is where I thought of buying Extra Card for Wi-Fi.
While finalising on Extra Card for Wi-Fi, I bought a card with plan having 200 Rs charges with 7 day validity to top up my existing recharge account. The registration process was quite simple and transparent. All I had to do was to enter country; mobile number and Pin number of the card and 'voila' the Wi-Fi driven internet connectivity was on.
As I started to walk through the cafe for some coffee, I was quite impressed by the Seamless connectivity feature intertwined in the system, while switching from one hotspot to another because the access privileges are set at multiple operator owned hotspots. And most importantly, one of my friends switched from 3G to Wi-Fi connectivity, and the transition was quite smooth.
While I was watching my favourite series using Hotstar App, we were a bit hungry and decided to visit Subway, which was at the other corner of the airport. We experienced the same level of Wi-Fi experience while having our meal as well. After finishing our meal we decided to return to our airport lounge and disconnect our connection. However, the connection can always be re-established with the same login credentials for the validity defined in the plan.
It was quite interesting to see the way the Wi-Fi security was designed. We realised this when my friend tried logging with the same credentials with his own device and amazed to see he received a message that he is logging with new device and a passcode will be sent on the registered mobile. Also, the marvellous part is its support for roaming service availability. Most importantly, all the Tata customers i.e. Wi-Fi, Broadband and Dial-up customers are able to use their existing user ID and password at any of Tata's international partner ISP's hotspots and the charges for the same will be added to their post-paid bill or will be deducted from their prepaid account.
Thanks to Tata Docomo for enabling ease of Wi-Fi use for the customers, it was a sheer delight to have hassle free Wi-Fi connectivity and we carried forward great experience to our onward journey. Kudos to Tata for enabling seamless Wi-Fi! For more information on Wi-Fi solution
click here