We discuss the following topics in this blog:
IT: Spearheading the 5G Evolution
STL strengthening the 5G ecosystem
Laying the Groundwork for a Glorious Future
In addition to these topics, we shall also be answering the following FAQs:
What is Network Modernisation?
What is FTTx?
What is OFC?
What is RAN?
What is IoT?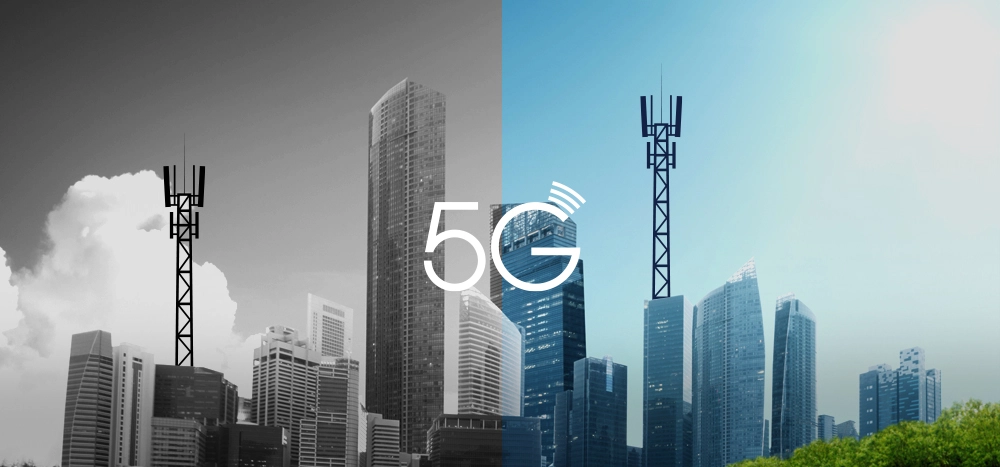 Overview
If there's one thing that most Indians are waiting for with bated breath in 2021, it is the 5G rollout. After all, who doesn't want to finally lay hands on superfast speeds in multi-Gbps, near-zero latency, VR in all its glory, or the much talked about IoT revolution?
Where end users can only see a growing list of pros of 5G, IT giants like STL on the other hand see a US$30 billion opportunity worth capitalising on in the next 5 years. In 2019 alone, IT spend by communication, media and services was a $196 billion market, with 15-20% of revenues for Indian IT firms coming from telecom solutions such as network design, rollout, modernization and more (as per Bernstein research). With 5G on the horizon, this opportunity is only going to grow exponentially.
As it continues to lay the groundwork for this major step up to connect a billion Indians with next-gen digital connectivity, the IT sector, therefore, seems to be more than ready for the coming wave of 5G technology.
How? By reimagining new services and products for a new era of connectivity.
Are IT Firms Ready to Spearhead the 5G Evolution?
As 5G brings unprecedented possibilities to the table, IT firms are ready to expand their scope, partner with new sectors and table ground-breaking solutions to future-proof global connectivity. Already, we're seeing partnerships emerge with academic institutions, global tech firms and telecom companies where the IT sector is leading the way in terms of upgrading existing network infrastructure, launching new 5G services and providing support across testing & trials.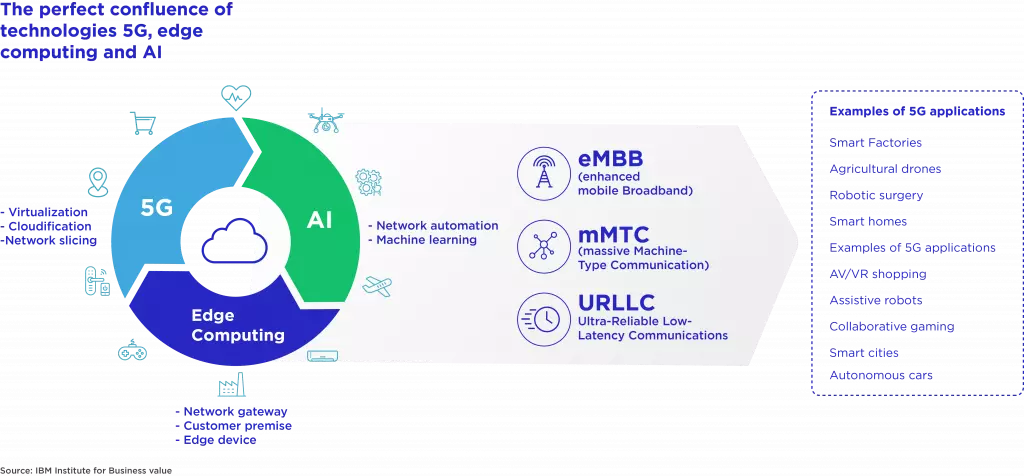 How is STL Playing Its Part?
As seen in the visual above, the blending of AI, 5G and Edge Computing is enabling the current telecom infrastructure to evolve to a new digital network architecture – virtual, converged, disaggregated, and close to the Edge. For our part, we at Sterlite Technologies Ltd (STL) are strengthening the 5G ecosystem through our solutions across network modernisation, FTTx, optical fibre cable (OFC), R-RAN and wireless products.
Our long-standing partnership with Bharti Airtel has enabled us to build a modern optical fibre network across 10 telecom circles that will deliver a futuristic and enhanced connectivity experience to customers with the upcoming 5G rollout. Already, STL plans to invest ₹300 crore for expanding our optical fibre capacity from 18 million km to 33 million km not only across India but Europe as well. This densely fiberized network will serve as the basis for not just 5G networks but other emerging next-gen technology such as fibre-to-the-home (FTTH), Internet of Things (IoT), enterprise networks and more.
Innovation for 5G at STL doesn't stop there. We've also developed a portfolio of new wireless products in lieu of the 5G launch including small cells called Garuda, outdoor multi-band radio and Open-RAN standards compliant WiFi-6 solutions. Small cells including antennas and radio equipment represent an exciting possibility for 5G deployment as they greatly enhance speed and connectivity in dense areas. Since these solutions are being indigenously developed, they will provide a huge boost to the Make in India 5G ecosystem.
"This is the best time for the country to develop its own 5G technology. The whole ecosystem for 5G is becoming completely open and a few telecom operators around the world are moving towards fully open Radio Access Network (RAN) ecosystem for 5G deployment instead of depending on closed ecosystem of few companies and their proprietary products," says Anand Agarwal, Group CEO, STL.
Laying the Groundwork for a Glorious Future
Of course, the IT sector has thrown itself amidst the opportunity to set 5G standards, configure networks and develop testbeds for 5G telecom trials. The aim is to improve market readiness of 5G products, co-innovate across industry use cases, improve survey capabilities for setting up 5G sites, or assist with digital transformation in a post-pandemic era.
As more and more subscribers come on board 5G, IT enterprises will also need to prioritise cloud migration. Network security will also have to be elevated as 5G will enable technologies like IoT which would bring in more connected devices to the party. The surge in data consumption and demand will also lead to a rethinking of data centre design for augmented capacity.
But, as mentioned earlier, the greater opportunity lies for IT companies that can create enhanced value for consumers around the 5G boom by developing new capabilities and exploring new industries. Once implemented, 5G will open new grounds in education, sports, telemedicine, surveillance, IoT, live streaming, virtual reality, autonomous driving, smart factories, virtual work environments, agri-tech and more – and this is where IT firms are looking to tap into.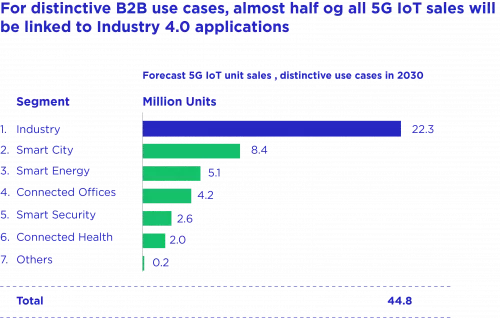 Already, IT behemoths like TCS and Infosys are actively working on areas like HD video conferencing, SaaS-enabled services for remote healthcare, immersive learning, immersive gaming & sports viewership, and IoT for shopfloors.
With IT sector's foray into taking the 5G revolution by storm through innovation, the technology in all its avatars is set to have an enormous social impact. Advanced connectivity, particularly in the form of low- to mid-band 5G coverage is poised to cover approximately 80% of the global population by 2030. Thus, as we create a more connected world by giving everyone access to 5G, we will be able to bridge the digital divide once and for all, while also adding approximately US$2 trillion to the global GDP. A glorious future awaits.
FAQs
What is Network Modernisation?
Network modernization refers to the upgradation of existing legacy networks that no longer meet customer expectations justifiably. Legacy networks pose multiple challenges such as lack of standardisation or interoperability, higher failure rates, loss of revenue, and weakened network security.
What is FTTx?
FTTx stands for Fibre-to-the-x, a term that denotes a telecommunications network architecture where optical fibre cables are deployed to deliver broadband connectivity to 'x' which could represent a home, a business, an organization, etc.
What is OFC?
OFC stands for optical fibre cable – an assembly of cables that carry light signals through them. They have emerged as a much more advanced alternative to copper wire cables, and are used in telecom, IT, data storage, etc. to create more efficient modern-day communications networks, thanks to their unlimited data carrying capacity, high bandwidth, negligible transmission losses, and lack of heat dissipation.
What is RAN?
RAN stands for Radio Access Network. It is a key component of a mobile telecommunications system and works on radio access technology. It facilitates connection between a device such as a phone or a computer, and the core network.
What is IoT?
IoT stands for Internet of Things. It is basically a network of interconnected devices that communicate with each over a wireless internet network through a series of sensors, software and other technologies.