We discuss the following topics in this blog:
Are our Data Centres Equipped to Meet this Ever-growing Enhancement and Network Revolution?
Business Requirement for Data Centres
Revamping the Data Centre to Handle 5G Latency and SLAs
Foundational Challenges of Building a Data Centre
STL's fully 5G-ready digital network solutions
In addition to these topics, we shall also be answering the following FAQs:
What is WiFi?
What is a Data Centre?
Overview
Are you ready for the imminent 5G wave to wash over you? Given the hype and the endless possibilities that 5G is expected to bring, the speculation around it is endless. Things that you once only saw in sci-fi movies are soon to become a reality for the next-gen: smart cities, autonomous vehicles, remote surgeries. If your brain can imagine it, 5G is bringing it to life!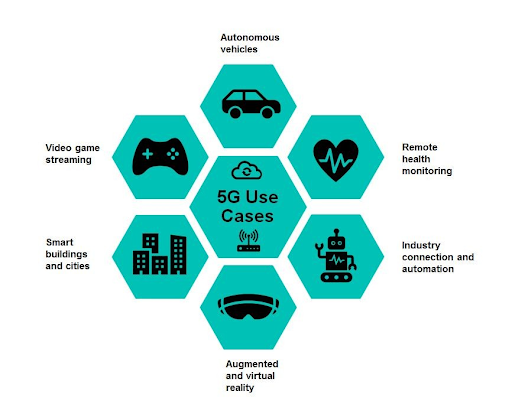 When the lines between Digital and Physical start to get blurry, you'll know you are experiencing the 5G revolution.
Are our Data Centres Equipped to Meet this Ever-growing Enhancement and Network Revolution?
For years, the data centre has stood as an undisputed critical link that sustains the network. Known as the heart and the muscle of Information Technology (IT), data centres have provided the foundation for service providers like Facebook and Google, telco carriers, cable operators and many other enterprises. The emergence of the cloud only further emphasized the fundamental importance of the modern data centre.
The reality is that none of these things matter, if the networks struggle to find a strong support infrastructure to withstand this cutting-edge technology without sinking the investment in existing data centres to the ground – it's as good as not being there.
But if you are paying close attention, you will have heard murmurs of a transformation that's underway. As networks equip themselves for 5G and IoT, there's a growing focus on the need to trace more capacity and processing power closer to you and me. In the process to ensure our search results are fast and uninterrupted, the role of data centres is being re-evaluated.
The Business Requirement for Data Centres
The upcoming business requirement for hyperscale and cloud-scale data centres lies in their enormous processing and storage capacity. As IoT communication and data-intensive applications increase, the data centre's capability to churn out algorithms that enable the data processing will be relied upon unlike before. In an IoT-led world, it's impossible to overlook the subsequent importance of AI and machine learning and neither can the role of the data centres in making this revolution happen, be diminished.
Revamping the Data Centre to Handle 5G Latency and SLAs
Data centres that were set up for 4G will have the capacity to handle 5G data, but infrastructural alterations will be required to cater to the 5G frequencies. 5G uses short wavelengths implying the need for small cell towers to be scattered around the country rather than large cell ones. These super-high frequencies ranging between 30 GHz and 300 GHz only tend to work if devices are near the antennas. The data centres will be required to be near the cells to maintain 5G's low latency performance and meet service-level agreements.
Speed is a byproduct of latency, which measures the communication delay, i.e., time taken for information to physically travel from Point A to Point B. A lower latency translates into faster search results.
With 5G there's a dire need to process the growing volumes of data generated. Carrying this voluminous data could be a challenge for long-haul networks making more sense to process this raw data in a local data centre, and only diffuse processed results over distance.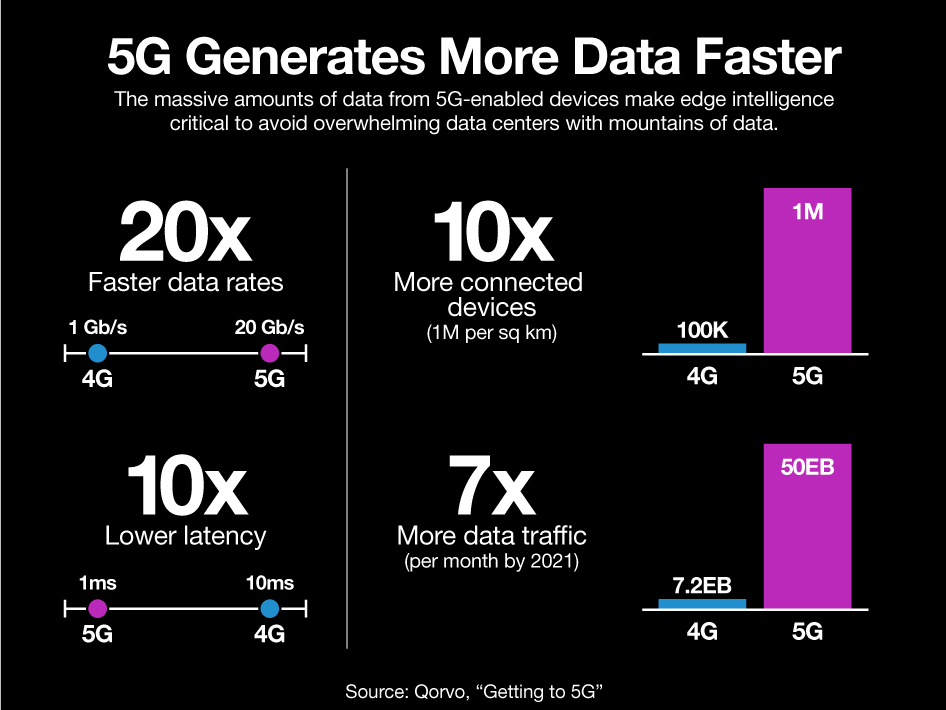 What are the Industry Leaders Doing? Owning it!
Providers like Amazon Web Services, Microsoft and Google are now positioning their cloud hardware closer to the end-user (you and me), right from central offices to on-premise private enterprise data centres. This allows us to build and run cloud-based applications in any of the facilities, using the hyperscale platform. As the platforms are also embedded in most of the carriers' systems, users can also run their applications from any place that the carrier has its presence. This model is super flexible making it ideal for customers like you and me.
One of the world's largest cloud providers required hyperscale data centres across 10 countries for the EMEA region and they were successfully delivered by STL technologies.
What are the Foundational Challenges of Building a Data Centre?
Building a data centre despite having the best design, installation and maintenance capabilities is not a cakewalk and comes with certain challenges. To deliver excellence to the client, STL mitigated the following issues:
Achieving modularity and flexibility in the hyperscale data centre space
Finding a solution to onboard clients in colocation facilities through design-led consultancy
Providing 'tailor-made' solutions to exceed the client's expectation – strict timelines and limited budgets
Strict adherence to SLAs and delivery timelines to ensure the client can go live as planned
The data centre for STL's client (a leading cloud service provider), achieved a capacity of 120MW, with 40% reduced build time. Through its impeccable service delivery levels, STL has built a relationship with them for over a decade and delivered hyperscale data centres in multiple regions.
STL's top-notch services aim at delivering an unparalleled experience for its clients so that the end-users (you and I) can reap its benefits. By increasing data centres in your region, STL aims to add a transformative layer to the advancements that are already possible via 5G, AI and IoT capabilities while straddling both: intelligent edge and intelligent cloud.
What is offered by a data centre: delivery of a low-cost, high-volume compute and storage cannot be replaced at the edge, making its role in realising the 5G potential in its entirety, indispensable. The data centre's role is in a state of evolution to act as a catalyst for this ecosystem.
The 5G rollout holds the potential for a way higher bandwidth, lower latency, and prominent, enhanced connection density, creating an opportunity for higher-performance IoT infrastructures and revamped data centre designs. Through years of expertise and implementation of successful data centres, STL promises to keep you ahead of the innovation curve by delivering state-of-the-art infrastructure.
End-to-End Solutions

STL's fully 5G-ready digital network solutions help telcos, cloud companies, citizen networks, and large enterprises deliver enhanced experiences to their customers.

FAQs
What is WiFi?
Put simply, WiFi is a technology that uses radio waves to create a wireless network through which devices like mobile phones, computers, printers, etc., connect to the internet. A wireless router is needed to establish a WiFi hotspot that people in its vicinity may use to access internet services. You're sure to have encountered such a WiFi hotspot in houses, offices, restaurants, etc.
To get a little more technical, WiFi works by enabling a Wireless Local Area Network or WLAN that allows devices connected to it to exchange signals with the internet via a router. The frequencies of these signals are either 2.4 GHz or 5 GHz bandwidths. These frequencies are much higher than those transmitted to or by radios, mobile phones, and televisions since WiFi signals need to carry significantly higher amounts of data. The networking standards are variants of 802.11, of which there are several (802.11a, 802.11b, 801.11g, etc.).
What is a Data Centre?
A datacentre, sometimes referred to as a server farm, is a centralized physical location housing compute resources (high-end servers), storage (SSD, HDD, Flash, Optical), and networking equipment (routers, switches, firewalls, etc.) for collecting, storing, processing, distributing and allowing access to large amounts of data. Apart from the IT equipment data center also houses environment controls (airflow, humidity & temperature sensors), server racks, power supplies (backup systems, generators), and cabling systems (ethernet, copper, optical fiber). Initially, data centers were introduced to manage the large influx of service requests and store user-generated data. In contrast, it has now evolved to adopt technologies such as virtualization, cloud computing, mobile, Internet of Things (IoT) applications, machine learning, artificial intelligence (AI), and big data analytics.
There are four main types of data centers:
a) Enterprise data centers – Built, owned, and managed by a company for particular use-cases for their target user set. They are usually built on-site but can also be built away from the company premise.
b) Managed services data centers – Deployed, managed, and monitored by a third-party datacentre service provider for a company. The features and functionality can be accessed by the company using a managed service platform (MSP)
c) Colocation data centers – Consist of one data center owner selling space, power, and cooling to multiple enterprises and hyperscale customers in a specific location. The company focuses entirely on running the compute, storage, and networking equipment while the data centre service provider takes care of the space, power, cooling, security, and IT racks.
d) Cloud data centers- An off-site data centre provider such as Amazon Web Services (AWS), Microsoft Azure, IBM Cloud that stores the data of various enterprises. The data is fragmented and stored at various locations across the internet (i.e. datacentres across the world). This offers enhanced security, scalability, management, reliability, customization, and cost-effectiveness.