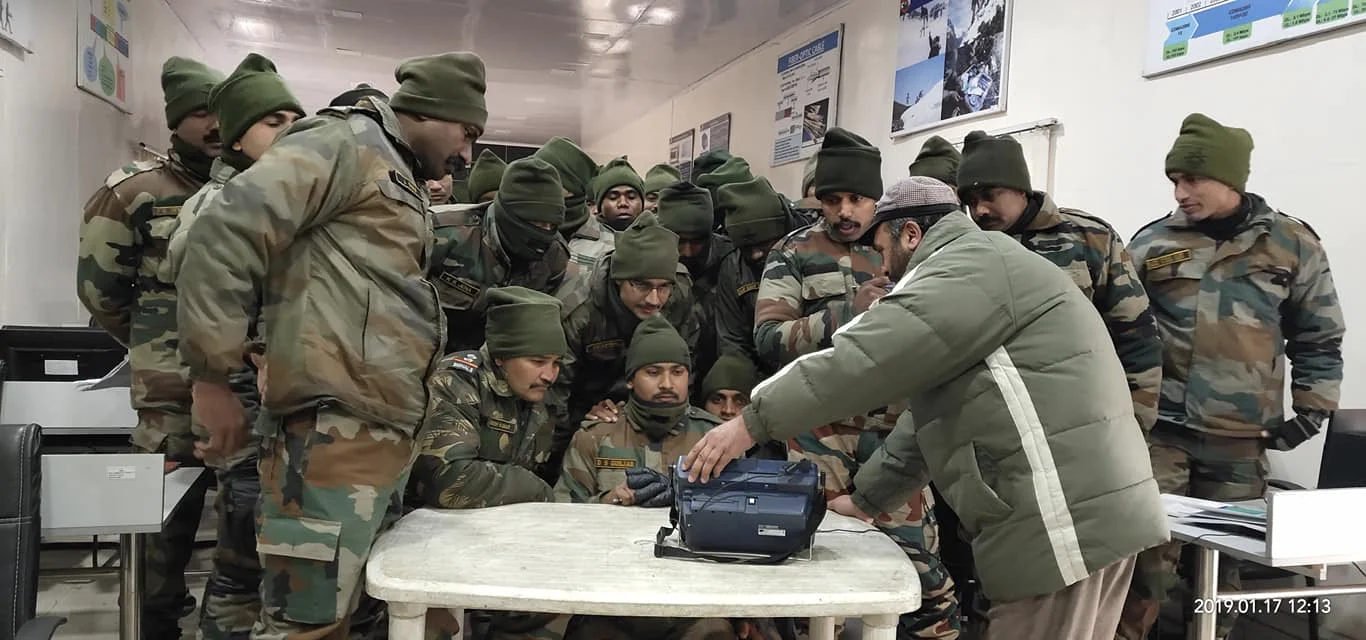 We discuss the following topics in this blog:
Who Benefits from the STL's Academy's Programs?
Training Programs and Certifications.
What are the Benefits of Training Programs?
In addition to these topics, we shall also be answering the following FAQs:
What is WiFi?
What is an Optical Fibre Cable?
Strap in for a crash course in STL Academy's functioning – the programs and certifications they offer and the value those bring to everyone involved.
Who Benefits from the STL's Academy's Programs?
The STL Academy exit for one clear purpose: To train people in the correct ways of deploying and maintaining an Optical Fibre Network. The people who undergo the Academy's programs are:
STL's partner operators,
STL's own project engineers, and also
Army personnel involved in Network For Spectrum (NFS) maintenance
What follows is a deep dive into what the Academy's programs are and what the certifications are that the participants receive upon finishing them:
Training Programs
The professionals undergo intensive training on programs that pertain to:
Best deployment practices
Troubleshooting
Network maintenance
Depending on the intricacy and complexity involved, the programs are divided into three levels: Level 1, Level 2 and Level 3 and the duration goes up from 2 days to 3 to 4 with each next level. There is a special program for the army which is the longest and it is designed to be 5 days long.
In each program, emphasis is laid on hands-on technical training, which makes up 70% of the session. The lecture/ demonstration takes up the remaining 30%. About 20-30 people attend a session on average.
These sessions are held all over India at various STL project sites, including those in J&K, Madhya Pradesh, Maharashtra, Orissa and Telangana.
1Naturally, the programs tend to be customised to project specifications and the requirements of the clients (all the private Indian Telcos and the Indian Government).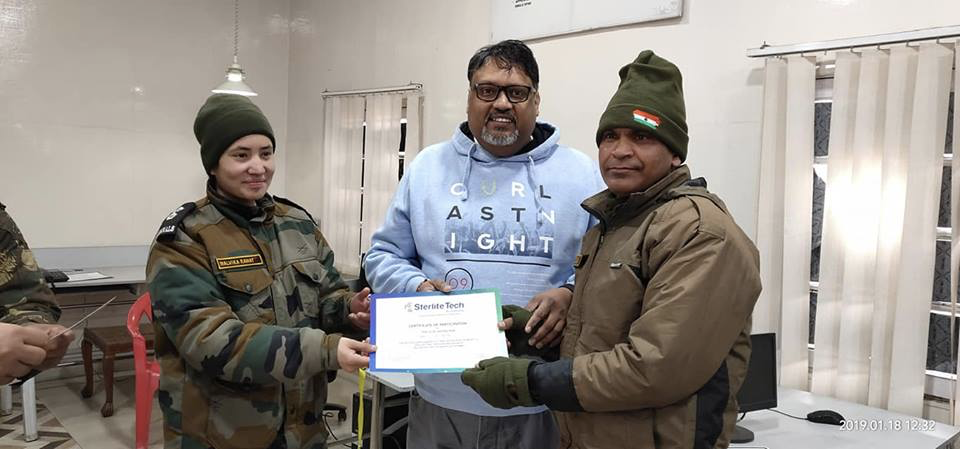 Certifications
The following STL Academy partners conduct independent assessments and certify the professionals who undergo these trainings:
National Skill Development Corporation (NSDC)
Infrastructure Equipment Skill Council (IESC)
Telecom Sector Skill Council (TSSC)
Bharat Sanchar Nigam Limited (BSNL)
These certifications serve a significant purpose. They are crucial to unlocking access to unique, long-lasting warranties that are only afforded to companies when they work with Certified OF Cable Installers.
What are the Benefits of Training Programs?
Not only are the certifications valuable in and of themselves, but STL Academy's holistic training programs allow for a multitude of other benefits to all parties involved.
Through these programs,
The trainees stay abreast with the latest technological developments, acquire new skills and are able to contribute more meaningfully to their businesses.
The clients benefit from the resulting boost in efficiency, reduction in error rate and increased First Time Right (FTR) rate.
STL in return gains a repository of knowledgeable professionals (both internal and external) trained and certified in fibre optics, by creating this ecosystem.
The use of the word "ecosystem" in the last sentence is deliberate. The Academy's goal is to foster symbiotic relationships with all the different stakeholders that are associated with this industry and in the process, standardise OFC deployment practices in India. In addition to this, the Academy is driven by their ambition to generate employment opportunities for the youth of the country. This is now beginning to take real form.
Internship Programs
In a first, STL Academy is set to launch Pre-employment/ Internship Programs assessed and certified by international certification bodies on the various aspects of OFC installation. For the inaugural batch, the Academy's goal is to induct and graduate 200-250 engineering students, following which the interns will receive opportunities to work at STL and partners of STL.
Read about the Academy's recent accomplishments and recognitions: (
https://www.sterlitetech.com/blog/1500-trained-15000-to-follow-sterlite-tech-academy-blazing-a-trail-in-ofc-deployment-training/ )
FAQs
What is WiFi?
Put simply, WiFi is a technology that uses radio waves to create a wireless network through which devices like mobile phones, computers, printers, etc., connect to the internet. A wireless router is needed to establish a WiFi hotspot that people in its vicinity may use to access internet services. You're sure to have encountered such a WiFi hotspot in houses, offices, restaurants, etc.
To get a little more technical, WiFi works by enabling a Wireless Local Area Network or WLAN that allows devices connected to it to exchange signals with the internet via a router. The frequencies of these signals are either 2.4 GHz or 5 GHz bandwidths. These frequencies are much higher than those transmitted to or by radios, mobile phones, and televisions since WiFi signals need to carry significantly higher amounts of data. The networking standards are variants of 802.11, of which there are several (802.11a, 802.11b, 801.11g, etc.).

What is an Optical Fibre Cable?
An optical fibre cable is a cable type that has a few to hundreds of optical fibres bundled together within a protective plastic coating. They help carry digital data in the form of light pulses across large distances at faster speeds. For this, they need to be installed or deployed either underground or aerially. Standalone fibres cannot be buried or hanged so fibres are bunched together as cables for the transmission of data.
This is done to protect the fibre from stress, moisture, temperature changes and other externalities. There are three main components of a optical fibre cable, core (It carries the light and is made of pure silicon dioxide (SiO2) with dopants such as germania, phosphorous pentoxide, or alumina to raise the refractive index; Typical glass cores range from as small as 3.7um up to 200um), Cladding (Cladding surrounds the core and has a lower refractive index than the core, it is also made from the same material as the core; 1% refractive index difference is maintained between the core and cladding; Two commonly used diameters are 125µm and 140µm) and Coating (Protective layer that absorbs shocks, physical damage and moisture; The outside diameter of the coating is typically either 250µm or 500µm; Commonly used material for coatings are acrylate,Silicone, carbon, and polyimide).
An optical fibre cable is made up of the following components: Optical fibres – ranging from one to many. Buffer tubes (with different settings), for protection and cushioning of the fibre. Water protection in the tubes – wet or dry. A central strength member (CSM) is the backbone of all cables. Armoured tapes for stranding to bunch the buffer tubes and strength members together. Sheathing or final covering to provide further protection.
The five main reasons that make this technology innovation disruptive are fast communication speed, infinite bandwidth & capacity, low interference, high tensile strength and secure communication. The major usescases of optical fibre cables include intenet connectivity, computer networking, surgery & dentistry, automotive industry, telephony, lighting & decorations, mechanical inspections, cable television, military applications and space.