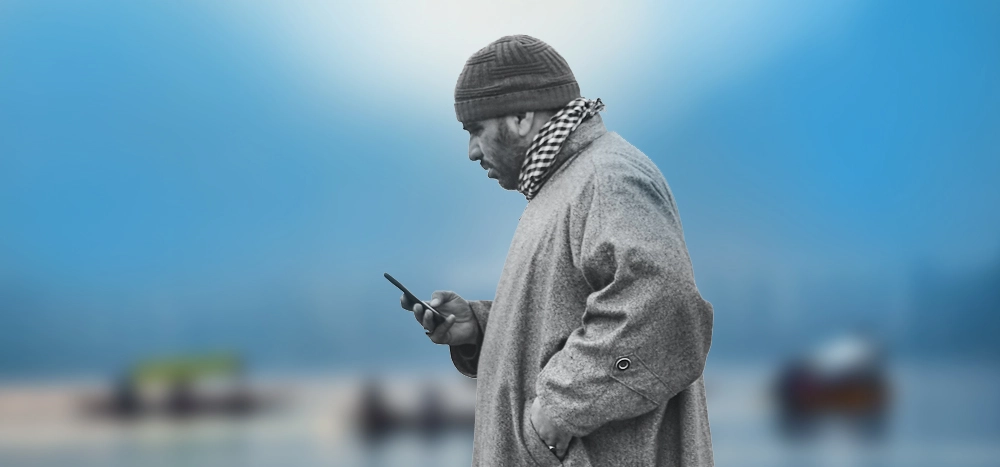 Topics:
Making Srinagar Future Ready
Reviving culture, creating opportunities, and improving governance in Srinagar Smart City
Transforming Srinagar into an Intelligent Data-Driven City
Transforming Srinagar and creating a unified digital platform to integrate Srinagar's civic and essential services
What is the Srinagar Smart City Project?
Srinagar Smart City is a highly ambitious project that aims to transform Srinagar into a sustainable, modern, eco-friendly, and economically vibrant city by focusing on the development of infrastructure and services, increasing mobility, and enhancing the efficiency of the administration.
This transformation of Srinagar into a Smart City is planned to take place over the next few years. As part of this plan, many old city areas will be redeveloped and upgraded. The project will introduce urban mobility, solid waste management, and disaster management systems. The aspiration is to improve the city's aesthetics and cleanliness, enhance lifestyle, and revive cultural and commercial importance.
What are the Important Elements of Srinagar Smart City?
Srinagar Smart City will be equipped with all the elements that are essential to a smart city and these are:
An adequate supply of water and electricity.
Efficient urban mobility and public transport facility.
Proper solid waste management system.
Efficient urban planning for unplanned areas and affordable housing for everyone, including the poor.
Sustainable practices, infrastructure, and environment.
Efficient IT connectivity and digitalisation by leveraging the latest technology, including automation, data centres, digital platforms, and more.
Citizen participation, good governance, and enhancing the lifestyle of citizens.
Smart City ensures the safety of all citizens, especially children, women, and the elderly.
Proper health and education.
Reduction in congestion, resource depletion, and air pollution
The Srinagar Smart City project envisions implementing all these elements to transform the city into a sustainable, resilient, and eco-friendly space. The hope is for this to boost cultural harmony and opportunities for the local youth.
What All Will Go into the Development of Srinagar Smart City?
The transformation of Srinagar is in progress, and some key areas of focus in the Smart City project include disaster management, waste management, and urban mobility. Urban mobility will consist of traffic regulation, integrating intelligent traffic systems, making zebra crossing on roads, and road widening. This project also aims at uplifting local traditional arts and crafts, thereby increasing job opportunities for the youth. There are also plans to improve the tourist experience to increase tourism in the city.
Additionally, the project includes:
Implementing GIS systems
Emergency grievance redressal
Mobile applications for various services
Setting up bio-toilets
Installing and upgrading fire apparatuses and services
Installing message display panels
Beautifying existing infrastructure
The entire lifestyle of the city will be enhanced and the mobility smoothened. Important projects like smart water metering, the development of necessary parking spaces, and decongestion of roads are ongoing. There are plans to construct labs for testing sludge and solid waste and then construct sludge digesters for solid waste management. Recycling plants for polythene will also be created.
Other systems like cycle-sharing schemes, surveillance cameras, smart-fibre connectivity, smart-parking solutions, LPG distribution management and e-Governance services will also be included in the project. Many roads and areas will be redeveloped to eliminate waterlogging and increase the width of roads. The education department will develop schools to implement smart education and transform them into smart schools. The primary health care infrastructure will also be improved.
How Is Data Centre the Key to Integrating All Services in Srinagar Smart City?
Integrated Command and Control Centre (ICCC) will create a data centre to integrate all civic and essential services into a unified platform to monitor and address public problems in real-time. It will include key components, such as operations, emergency response systems, call centres, grievance management, IT technologies, etc. The smart data centre will bring together all the offered services, issues, and problems on one platform. It will be a combination of sensors to monitor the environment, waste management, early response systems, warning systems, smart parking, intelligent traffic management, CCTV surveillance, intelligent weather systems, WiFi Internet services, data security, and smart governance.
Implementing smart education is another crucial part of this Smart City project. The plan is to unify all services, development projects, stakeholders, public grievance redressal, automation systems, and smart solutions at one data centre. It will help monitor the progress, maintain transparency, and address issues in real-time.
What Role Can STL Play in Terms of a Data Centre Solution?
STL Data Centre Services are poised to play a pivotal role in establishing a smart data centre in Srinagar. This claim is based on STL's previous involvement in supporting the Kakinada Smart City Project. For that project, STL created an end-to-end safety ecosystem for surveillance, analytics, and alerts. This intelligent system ensured faster crime resolution and reduced violations of law. For the Srinagar Smart City project, STL will automate data collection, monitoring, analysis, alerts, and actions, all from a single data centre. Other smart solutions by STL include detailed tax collection and identification of defaulters, which will enhance robust governance. Smart lighting systems, IoT-driven waste management, and energy conservation are also in the pipeline.
Beyond all this, STL can also make data centres future-ready by implementing megatrends such as AI, automation, IoT, 5G, cloud-native technologies, and Industry 4.0. With the support of STL, the Srinagar Smart City Project is expected to bring a shift in citizens' lifestyle, governance, and government administration and coordination in all the development departments. This urban renewal program by the Government of India is hoped to bring about sustainable living, improved quality of life, increased youth opportunities, improved infrastructure, and modern technologies.