Sponsored Data Plans can enable cheaper or even free internet access for an operator's subscriber base and create stronger bonding.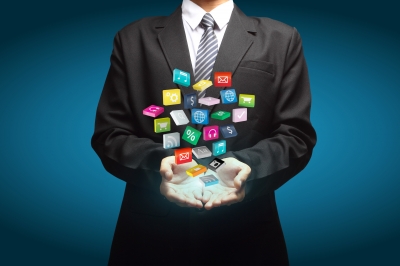 Imagine a scenario where a telecom subscriber gets all the powers that come with Internet, at a subsidized rate or even free of cost – this is what 'Sponsored Data' is all about and is already happening with a few of global operators. This is the next level of data driven innovative business model wherein vendors can approach telcos in order to create sponsored data plans for telco subscribers in order to push their messaging. As part of a typical sponsored data scenario, subscribers can browse websites, stream video and enjoy apps on their mobile devices without impacting their personal data plans. Under Sponsored Data plans, vendors can pay a fee to operators for the right to stream data to some of their select subscribers without impacting their total amount of data usage.
New Revenue Stream for Operators
New and innovative revenue streams are created for the operator, with this new service, eligible data usage charges are billed directly to the sponsoring company, while users do not pay anything. Data sessions are identified as "sponsored data" with an icon on the end user's device, and the usage is itemized separately on the end user's monthly invoice. At a time when LTE is being launched by a number of operators, mobile based advertising is set to steadily increase and plans such as these can enable vendors as well as operators to encourage subscribers to receive advertising messages in a better manner. According to Gartner, global mobile Ad spend will grow from $13.1 billion in 2013 to $18 billion in 2014, and reach $41.9 billion in 2017. And hence, 'sponsored data' plans can catapult this even further ahead. Already launched by a number of operators, the sponsored data concept, is fast becoming a new driver for mobile advertising and create an ideal platform for operators to launch new innovative solutions that can be very well supported by vendors, offering service providers the potential of new revenue streams. In such a market scenario, sponsored data could provide an additional incentive for customers to get the benefit of free usage of Internet and at the same time, experience key messages from the vendors, thus increasing the overall attractiveness of mobile as an advertising and retail channel.
Key Advantages of Sponsored Data Plans for the Operators
Offer contextual content to mobile devices in a flexible way
Customers get free access to exemplary content
Sponsors can deploy time-based offers that can be monitored with detailed analytics
Sponsored data can deliver new data use options for customers and new mobile content delivery channels for sponsors.
This kind of data offering can surely encourage customers to try a new application
Promoting movie trailers or games or exciting new offers on products and solutions
Providing remote patient healthcare via video calls
Enhancing customer loyalty programs by providing sponsored access to products, services, or online content catalogs.
Dynamic and Integrated policy and charging systems are required to ensure that specific policy rules with real-time charging enforce the provisions for sponsored data model.
Click here to know more about Netvertex PCRF
.