Operators can enable next generation ease of use and deliver unique flexibility to their customers with the help of 'Shared Wallet' data plans.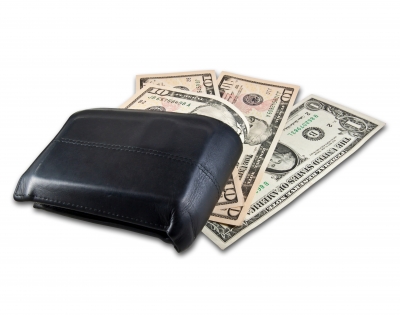 With mobile data making deep inroads in to the mobile usage patterns of the end user community, mobile data subscribers are increasingly moving away from the single-device and single plan model; as more and more devices connect to the internet and large amount of data gets consumed every day. Keeping this trend in mind, end users demand the flexibility to share data across multiple devices and among multiple users, as in the case of shared family data plans. And hence the concept of incorporating 'shared wallet' makes more sense today, than ever before.
Why Shared Wallet is Imperative for Operators Today
From a mobile operators perspective, enabling "shared wallet" plans represent a significant challenge, which involves answering questions such as: how to assign a portion of the overall quota of data to an individual devices or subscribers, how to enable the metering process in a common pool of data that is being shared by multiple devices or users in a family of friend circle and most importantly how to enable subscribers to self manage their data plan in an efficient manner while at the same time creating user friendly approach to this whole process. With the fast changing dynamics, shared wallet offering will increasingly help the operators to gain more from their existing network investments and create a unique competitive advantage in the market which in turn will reduce churn rates when all the family members are on the same shared data plan. This kind of innovative data driven offering can also increase ease of use and customer satisfaction while at the same time attracting new subscribers who want connectivity on multiple devices. And most importantly, this will also herald a new revolution to connect the unconnected devices inside the operator's network, creating more avenues for revenue generation for the operator. For example AT&T launched the following Shared Wallet Plan: AT&T customers need to simply choose the number of smartphones in this plan. Two smartphones get unlimited talk, texting and 10 GB of monthly data for $130. Each additional smartphone added to the plan raises the price by $15; all smartphones on the plan share the 10 GB Data.
# of Smart Phones
Monthly Service Cost
What You Get
2
$130
Family-Size 10GB of Data + Unlimited Talk & Text
3
$145
4
$160
5
$175
So if a user with four smartphones in his family shifts from an existing mobile plan and opts for AT&T new share wallet/family plan; then the savings would be enormous. In current plan the user collectively gets 6 GB of data to share at a monthly cost of $240 per month. Under the new plan, the subscriber actually gets an additional 4 GB of shared data at a monthly cost of $160 per month. By saving $80 each month, the user can gain annual savings of $960 which is huge.
Benefits of Shared Wallet for the subscribers
A common account for family / group can drive liberty from maintaining various individual accounts, separately.
Real time usage control and transfer of monetary and non-monetary units between group members can deliver a new level of customer satisfaction.
Can enable individual as well as group usage allowances metering.
Transfer of units and allowances between group members.
While shared wallet can drive operators towards a new age of data driven profitability, there are operational challenges that need to be addressed. For example, if one user in the family downloads excess movies or makes video calls, the plan can be consumed in a jiffy. And hence, policy driven controls can deliver, innovative user control over how, where and on what device the data is being consumed. A Policy Manager with Integrated Charging like NetVertex can enable the operators to deliver value to users by offering shared wallet plans wherein they can provide a common pool of data to a single family / group for concurrent logins by N multiple devices configurable by operators. To know more about Netvertex PCRF,
click here
.