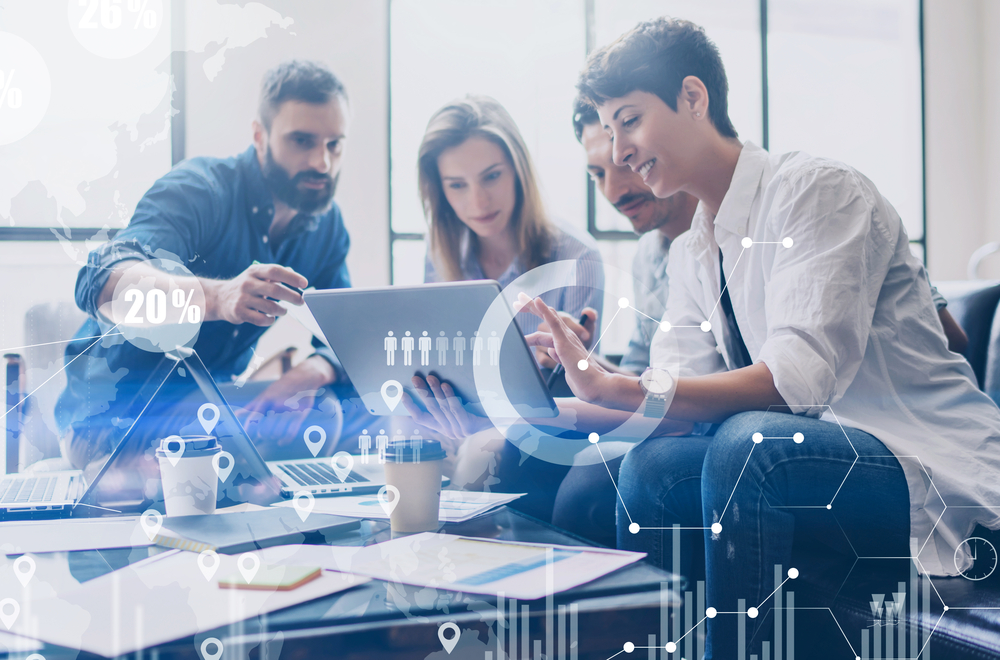 We discuss the following topics in this blog:
What is digital network technology?
What is a data network?
Different types of data networks
Why does digital networking matter?
How do digital networks work?
Features of digital networks
How is STL transforming tech space through data networks
In addition to these topics, we shall also be answering the following FAQs:
What is digital networking business?
What are the three key digital networking technologies?
What are the 5 components of a network?
What is data communication and network?
What are data network effects?
What are the 5 components of data communication?
What are the major categories of the data network?
All around the globe, the unprecedented events of the year 2020 have brought into focus the critical role that digital networks play in the virtual functioning of every aspect of contemporary society.
What is the digital networks technology?
More than ever before, data communication and networking are providing innovative solutions to address social, environmental, and economic challenges by enhancing efficiency and enabling both intensified network usage and more well-informed decisions.
Data networks serve as a catalyst in the development of an open marketplace that is always available to any consumer of the digital infrastructure. But first, let us understand what digital networking concepts are.
Digital networks incorporate both digital switching and digital transmission. Digital networks have marketplaces, platforms, data networks, communications networks, and at the center of it all, social media. A communication network provides an extensible, strategic platform that allows IT to streamline operations, reduce costs, detect and contain threats, and continuously align the network to business needs.
What is a data network?
Data network comprises of electronic communications process that allows for the orderly transmission and reception of humongous data. Unlike audio or voice networks, this type of network is configured to be used for data communication only. This network consists of a particular number of nodes or stations connected by various communication channels.
Typical network topologies include six main types of topologies – bus topology, mesh topology, ring topology, star topology, tree topology and hybrid topology.
Different types of data networks
At present, there are 2 types of data networks that are in operation – private data network and public data network
Private data network – This is a local network that is designed to allow for the transmission of data between the various departments within a given entity, such as an enterprise. All the locations could be included in the form of network nodes. These nodes are able to communicate through a common server that functions as a repository for data files used throughout the business. In some cases, these private data networks allow for data sharing between several companies within the same industry.
In private data networks, connections are made by creating a virtual private network (VPN) or by provisioning the connections through a communications carrier.
They are often used for home, business, or school Wi-Fi networks, or mobile hotspots for security and to preserve bandwidth. Private networks have various security measures in place to prevent any unauthorized connections.
Public data network – This type of network will be broadly accessible to both retail and corporate clients of a given communication network. The setup of public data networks usually involves multiple servers and connects to the network through various processes.
Some of the public networks like public Wi-Fi require a password before a connection is made, while some are open and do not require a password. However, some public networks do not require passwords to connect but require login using a web browser.
When information flows between two devices connected within communication networks then the process is called data transmission. Now let us understand various data transmission modes to understand networking concepts in a better way. The physical layer primarily decides the direction of data flow and how it reaches the receiver system or node. There are different data transmission modes based on the direction of exchange, synchronization between transmitter and receiver and number of bits sent in a computer network.
Based on the direction of information exchange, there are three types of data transmission modes:
Simplex
Half-duplex
Full-duplex
Based on synchronization between the transmitter and the receiver, there are two types of data transmission modes:
Synchronous
Asynchronous
Based on the number of bits sent simultaneously in a network there are two types of data transmission modes:
Serial
Parallel
Why does digital networking matter?
Digital transformation has made a place in every sphere of life, with new processes and product development moving ahead at tremendous speed.
Networking impacts everything, but the legacy static networks of the past are no longer sufficient for companies embarking on digital-transformation plans. Now the networks must evolve. They must have improved security and embrace software-defined networking (SDN) as it supports ongoing changes in a fast manner across the network to address challenges posed by digital transformation.
Today's networks also need to be highly agile so that changes can be incorporated across networks in real-time in order to keep up with the business demands. This agility is achieved in digital networks where controls are centralized and configuration changes can be made once and then propagated across the entire network instantly. This agility cannot be achieved in legacy networks.
Digital networks can also provide tremendous security. IT enterprises now include Cyber security as their topmost priority and second-biggest investment priority after cloud when it comes to digital transformation. As the infrastructure containing digital networks sees all data traffic flow, it can gather data and indicate a security breach, if any. Moreover, digital technologies have the potential to attain a sustainable recovery from the pandemic. This could also include accelerating the digitization of government services.
How do digital networks work?
There are specialised devices including switches, routers, and access points that form the core of digital networks. Switches connect and secure devices like computers, servers, and others to home or enterprise networks, while access points are switches that connect devices to networks without wires. Routers are used to connect networks to other networks and analyse data to be sent across a network. One main difference between switches and routers is the way they identify end devices. Nowadays, most of the switches perform some level of routing function also.
Evolving computer networks
Organizations, globally, are embarking on their digital transformation journey and their networks are critical to this transformation. Newer types of network architectures are evolving to meet these requirements:
Software-defined (SDN)–In this network, data traffic is routed through centrally controlled software-based mechanisms. This results in high agility in response to requirements for the digital age.
Intent-based –This network is built on SDN principles. This not only introduces agility but also sets up a network to achieve desired objectives by automating operations extensively, analysing its performance, providing high security, and integrating with various business processes.
Virtualized -This type of network is achieved by logically partitioning the underlying physical network infrastructure, to create multiple "overlay" networks. Each of these logical networks can be adjusted to meet specific security, quality-of-service (QoS), and other requirements.
Controller-based -In this type of network, controllers automate networking functions by translating business intent to device configurations, and they monitor devices constantly to help ensure performance and security. Controllers are used to simplifying operations and help enterprises respond to changing business requirements.
Multi-domain integrations -These networks are used by larger enterprises and communicate with one another through their controllers. Multi-domain integrations generally involve exchanging relevant operating parameters to ensure desired business outcomes, that span network domains, are achieved.
Features of digital networks
Traditional network architecture lack scalability for the digital era, however, digital networks come equipped with the following features:
Centralised management – Digital communication networks design and assure network services through cloud-enabled centralised management. They enable end-to-end network services for on-premise and in the cloud.
Automation – Enable complete automation of network infrastructure across the access network
Security – Digital networks are able to mitigate threats with end-to-end network segmentation. With the help of analytics, these networks are able to identify threats even in encrypted data traffic.
Virtualisation – For enabling the deployment of network services on any platform and connect users to various applications with one seamless network.
In addition, a platform based on digital networks offers limitless scalability and affordability and possesses capabilities much beyond communication networks. The embedded compute and storage supports clients with intelligent insights.
A digital communication network also provides an automated environment in which intelligent machines can communicate with each other with improved reliability and efficiency such as in the case of self-driving vehicles.
How STL is using Data Networks to transform the Tech Space?
STL believes in leveraging technology to create a world with next-generation connected experiences that transform everyday living.STL, with its unique value proposition – 25 years in optical connectivity, large-scale digital networks integration, and virtualised wireless capabilities, is gaining global prominence as a leading integrator of digital networks. With core capabilities in Optical Interconnect, Virtualised Access Solutions, Network Software and System Integration, STL is the industry's leading end-to-end solutions provider for global digital networks. The company partners with global telecom companies, cloud companies, citizen networks and large enterprises to deliver solutions for their fixed and wireless networks for current and future needs.
STL has recently partnered with BhartiAirtel to build a modern optical fiber | optical fibre network for Airtel across 10 telecom circles. This modern optical network will enable Airtel to deliver a world-class customer experience through enhanced scalability, reduced latency, and improved bandwidth. The densely fiberized, future-ready network will also form the foundation for many next-gen services such as 5G, FTTH, IoT, enterprise networks, and Industry 4.0.
STL has further invested in building a one-of-a-kind end-to-end digital networks ecosystem, including a next-gen optical and wireless (5G) portfolio for all markets. The company continues to strengthen the 5G ecosystem by investing in technology and assembling an ecosystem of partners in hardware manufacturing, cloud computing, and academia. The ecosystem will create the Next-Gen Digital Networks by bringing together four specialised technological confluences – (i) wired and wireless (ii) software and hardware (iii) connectivity and compute, and (iv) open-source – all at the edge of the network. This digital networks will bring the scale and quality to bring affordable Internet to the world.
FAQs
What is digital networking business?
A digital networking business reduces or eliminates the need for physical proximity through digital technology. Owing a digital networking business will help offer unique products and services to customers. Digital networking by data and digital networking business owners can leverage online tools to build a deeper understanding of their digital communication network.
What are the three key digital networking technologies?
The three key digital technologies are client/server computing, packet switching, and the development of communication standards Transmission Control Protocol/Internet Protocol (TCP/IP). In client/server computing, some of the processing power is located within small, inexpensive client computers. Packet switching involves slicing digital messages into packets, sending those packets along different communication paths, and then reassembling those packets after they arrive at their destinations. TCP/IP is a set of rules and procedures governing the transmission of information between two points in a network.
What are the 5 components of a network?
The components of a data communication network are divided into hardware and software. The hardware components comprise of server, client, peer, transmission medium, and connecting devices while software components include operating systems and protocols.
What is data communication and network?
A system of interconnected computers that facilitates information sharing is termed a computer network. The data could be easily transferred across different nodes through the data communication network. The data signal could be easily transmitted from one point to another in a network. There are different sets of wireless methodologies for data communication
What are data network effects?
A data network effect is realised when a product's value grows as a result of more usage via the accretion of data. Direct network effects occur when the value of a product or service to your user increases exponentially with the number of other users using the same product or service. Some examples of a one-sided network effect are WhatsApp and Skype.
What are the 5 components of data communication?
The 5 components of data communication include data, sender, receiver, transmission medium and protocol.
What are the major categories of data networks?
The 3 major categories of data networks are Local Area Network (LAN), Metropolitan Area Network (MAN), and Wise Area Network (WAN). Nowadays, other types of networks are also used like Campus Area Network (CAN), Storage-Area Network (SAN), and System Area Network (SAN)