We discuss the following topics in this blog:
Digital infrastructure, digital delivery of government services and digital literacy
Role of Optical Fibre in Digital India programme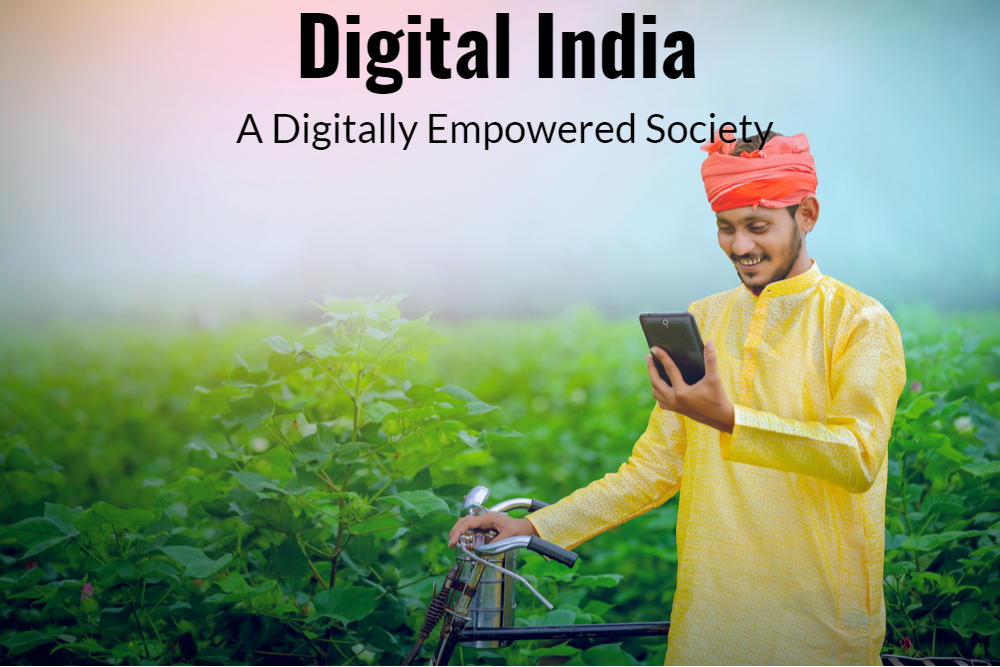 About our Prime Minister
Narendra Modi is an Indian politician serving as the current and 14th prime minister of India. He was born and raised in Vadnagar which is a small town in northeastern Gujarat.
What is the Ultimate Aim of Digital India?
In 2015 he launched a flagship programme called Digital India. The aim was to transform India into a digitally empowered society and knowledge economy. It consists of three components development of secure and stable digital infrastructure, digital delivery of government services and digital literacy to all. This has had a positive outcome with internet subscribers going up to 500 million. India is now adding approximately 10 million broadband users monthly. This is the highest addition of internet community anywhere in the world.
During an event organised for Digital India, Honourable Prime Minister Narendra Modi spoke about the importance of laying fibre to make the internet accessible to all.
What is the Role of Optical Fibre in The Digital India Campaign?
Human civilisation will be where optical fibre network is. This is a big change. It will not help by promoting that we are a country with a 1.25 crore population, we are an old civilization, we have a young population. With this knowledge and capability, we need to combine new age science and technology.
If demographic dividend does not get digital strength we cannot leverage it at global level. So we need to prepare the country for this. As of today we have 25-30 crore internet users. Though this is a huge number but those who are not connected is also a big number. Those who can afford are connected. But those who cannot afford cannot be left behind.
Conclusion
Part of the nation is moving forward with the world, but if others are left behind then the divide of rich and poor will intensify. So it is our responsibility to make sure that the poorest are not deprived of modern science and technology. Unless we take this facility to poor and farmers in villages they will not be able to benefit from this nor we will be able to serve him. We have accepted this challenge.