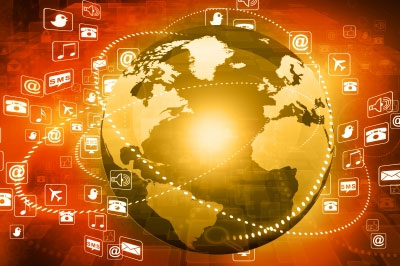 Even though telecom industry has been at the front runner towards enabling digitization, yet the telecom segment lacks on having a formidable digital spirit towards enabling seamless interactive experience for its own set of customers. Today's customers are increasingly getting used to receiving unique and innovative digital experiences. This is leading customers towards expecting similar or even better digital experience from their telecom operators. This is driving the need for operators to enable next generation experience for their customers. As the new age telcos realize the need to transform business and become digital telco experience providers, they need to incorporate innovative ways to connect with their 'always on' customers. This can be done in ways Operators interact with their customer, use of Analytical intelligence and reinventing business processes while keeping customer at the helm of it all and most importantly staying relevant to customers.
What is Digital Telco Transformation:
Providing CSPs an innovative edge to reinvent themselves with a combination of consulting and system integration service with industry's most comprehensive OSS/BSS portfolio. To be considered a digital telco, an operator must provide a complete and seamless experience across all customer interaction channels – ranging from operator store based service centers to the internet.
The Digital Telco Transformation should help operator in:
Upsell & cross sell, customer retention and self-care
Innovative personalized offerings
Proactive customer management
Near real-time & real time service delivery & activation
Integrate Manage internal IT, network data assets and external customer interaction channels.
Three-pronged strategy to become a True Digital Telco:
The way you interact with your customers
Use of advanced analytics in terms of creating better understand of customers
Reinventing business processes
Why Digital Transformation Now?
Digital transformation is the need of the hour for operators today. It helps to ensure that customers get seamless experience when it comes to real-time service delivery and service activation with 360 degree self-care. Additionally, after having a digital transformational strategy, CSPs will be in a position to innovate on driving sales, up sell and cross sell to customers based on their usage, delivering innovative and responsive personalized services, proactive customer management and the most important driving customer retention for the operator.
How Operators can go Digital:
Build a new customer digital experience which is adaptive, lean, and will ensure faster Time to Market
Rationalizing different layers within different O/BSS components
Combine product catalog with simplified business processes
Setting up a digital capability road map which is ROI-driven
How Elitecore can help operators embrace Digital Transformation
Elitecore
understands operators need and is working with Telcos to meet their digital Telco Transformation O/BSS goals. Driven by its in-house product development and R&D, and partner network Elitecore enables operators to drive their digital transformational path.