We discuss the following topics in this blog:
But what will 5G be built on the back of?
ORAN: A Tectonic Change in the World of 5G
What is Open RAN?
What is the challenge with standard RAN?
What does Open RAN bring to the table?
STL: Delivering Indigenous Open RAN Solutions
In addition to these topics, we shall also be answering the following FAQs:
What is an Optical Fibre?
What is WiFi?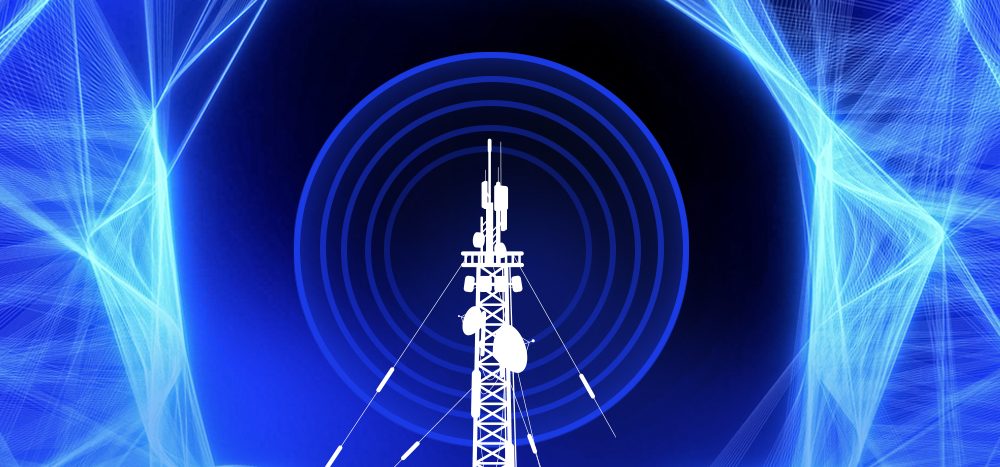 Overview
The arrival of 5G, and the digital transformation it will kickstart, looks imminent. It is not just about super-fast internet speeds that will change the way we live. Rather, the 5G revolution is poised to reshape our day-to-day experiences through unprecedented connectivity with the digital world. Imagine a world where vehicles will begin communicating each other on the road, or healthcare professionals will be able to perform remote surgeries; or a world where you will be able to watch your favourite sport in life-like VR as if you were at the sporting venue itself, and robots would automate factory workflows like never before! All would be possible through a rollout of innovative applications across industries, built on the back of 5G.
But What Will 5G be Built on the Back of?
That is the most challenging question being posed to MNOs and CSPs all over the world right now as they gun for building more flexible infrastructure to empower the management and operation of 5G networks. If the 5G revolution is to be realised, a paradigm shift to more automated, flexible and open technology is needed that will:
Break through the restrictions of today's wireless networks
Introduce new edge compute capacity and cloud-aligned technologies
Deliver freedom from vendor and legacy technology lock-ins
Thankfully, we already have a solution in our midst that is revolutionising 5G and bringing us closer to all its possibilities: Open RAN (also known as ORAN).
ORAN: A Tectonic Change in the World of 5G
What is Open RAN?
In the simplest of terms, Open RAN constitutes an alternate way to integrate, deploy, and operate radio access networks using components, subsystems and software sourced from multiple suppliers.
What is the challenge with standard RAN?
Traditionally, RAN hardware and software components are tightly coupled, resulting in interfaces that do not support interoperability between different vendors. This results in a very high CAPEX for operators. The arrival of 5G further exacerbates this CAPEX problem for MNOs as it requires even more investment on new equipment and network operations so that the revolutionary use cases of the next-gen wireless technology are realised and demands of new markets are met. On top of that, national security concerns and country-specific sanctions against specific global equipment suppliers and vendors like Huawei have left MNOs with even lesser vendor options than before.
What Does Open RAN bring to the Table?
All this has opened the avenue for Open RAN to disaggregate core RAN elements and specify open, standard interfaces. With Open RAN, the network architecture is virtualised, enabling MNOs to use radios and processors from different vendors. These new age open standards and open architectures free MNOs and CSPs from proprietary hardware limitations, thus enabling them to manage their 5G services more flexibly and dynamically. Ultimately, the aim of incorporating Open RAN standards is to ensure a more cost-effective and faster means to deploy 5G networks, and that is only possible if MNOs utilise an amalgam of solutions and products from different vendors instead of being restricted to just one.
Moreover, Open RAN also encourages the expansion of the ecosystem by encouraging new market entrants, with more vendors now being able to innovate and disrupt the sector, all the while ensuring interoperability. MNOs are also able to implement a wide range of new software-based services with respect to network slicing and customer demand.
As per the O-RAN Alliance, a network of major industry players including Telefónica, AT&T, and Verizon driving the global push for Open RAN technology, there is another huge benefit that will take the 5G revolution to even greater heights: intelligence. With 5G's ground-breaking applications, our network complexities will grow manifold to the point that it will be next to impossible and unfeasible for humans to operate and optimise the network on their own. Thus, there's a telling need for the network to become more sentient, responsive and intelligent, empowering it to operate and learn on its own with great flexibility. With Open RAN, we have the opportunity to embed this sort of intelligence across all levels of the 5G network and make it future proof!
STL: Delivering Indigenous Open RAN Solutions
As the world begins to foresee adoption of Open RAN and 5G-enabled services as inseparable, it is increasingly important to strengthen the Make in India prospects for 5G technology and build indigenous, optimum key solutions to the Open RAN infrastructure.
At STL, we have invested in a one-of-a-kind end-to-end development of fully programmable, open and disaggregated 5G-NR and Private LTE solutions that leverage real time intelligence and Edge Convergence Orchestration to deliver enhanced network performance. In this era of 5G ORAN multi-vendor environment with interoperability functionality, we continue to partner with global telecom companies, large enterprises and citizen networks to provide all fixed and wireless network solutions.
Some of STL's ORAN and 5G solutions include ORAN-compliant Radio Unit solutions with split 7.2 and split 2 configurations; 4G/5G Macro Radios that are upgradable and can connect to 1000 users; RAN Intelligent Controller that leverages Real-time analytics through machine learning and artificial intelligence; and Orchestration and VNF solutions.
The future
2020 and 2021 are proving to be pivotal years for the Open RAN-led 5G revolution to shift gears.
The O-RAN Alliance continues to grow its membership while increasing work on development of specifications for disaggregated RAN deployments. Other industry bodies like Telecom Infra Project (TIP) and the Open Networking Foundation (ONF) have partnered with Open RAN Policy Coalition comprising of global OEMs and operators to drive government policies towards Open RAN adoption.
Across Germany, Spain, the UK and Brazil, Open RAN deployments and trials continue to gather momentum, while India recently hosted its first ever O-RAN Alliance plugfest. Japan aims to cover 80% of the population via an Open RAN network this year, while in the US, plans are already in place to deploy the world's second-largest Open RAN greenfield network that aims to cover 70% of its population by 2023.
These developments tally well with forecasts that predict that Open RAN will be central to future networks. By 2027, Open RAN spending by public cellular networks will reach $10 billion, and exceed traditional RAN spending by 2030 at $30 billion, as per ABI Research!
All in all, Open RAN promises to usher an unprecedented reality in telecom. As TSPs turn to open interfaces to protect their margins at scale, MNOs get more flexibility to serve 5G to customers at reduced costs, and more competition and innovation ensues in the industry, the 5G revolution finally looks ready to deliver on its torrent of life-changing promises.
FAQs
What is an Optical Fibre Cable?
"An optical fibre cable is a cable type that has a few to hundreds of optical fibres bundled together within a protective plastic coating. They help carry digital data in the form of light pulses across large distances at faster speeds. For this, they need to be installed or deployed either underground or aerially. Standalone fibres cannot be buried or hanged so fibres are bunched together as cables for the transmission of data. This is done to protect the fibre from stress, moisture, temperature changes and other externalities.
There are three main components of a optical fibre cable, core (It carries the light and is made of pure silicon dioxide (SiO2) with dopants such as germania, phosphorous pentoxide, or alumina to raise the refractive index; Typical glass cores range from as small as 3.7um up to 200um), Cladding (Cladding surrounds the core and has a lower refractive index than the core, it is also made from the same material as the core; 1% refractive index difference is maintained between the core and cladding; Two commonly used diameters are 125µm and 140µm) and Coating (Protective layer that absorbs shocks, physical damage and moisture; The outside diameter of the coating is typically either 250µm or 500µm; Commonly used material for coatings are acrylate,Silicone, carbon, and polyimide).
An optical fibre cable is made up of the following components: Optical fibres – ranging from one to many. Buffer tubes (with different settings), for protection and cushioning of the fibre. Water protection in the tubes – wet or dry. A central strength member (CSM) is the backbone of all cables. Armoured tapes for stranding to bunch the buffer tubes and strength members together. Sheathing or final covering to provide further protection.
The five main reasons that make this technology innovation disruptive are fast communication speed, infinite bandwidth & capacity, low interference, high tensile strength and secure communication. The major usescases of optical fibre cables include intenet connectivity, computer networking, surgery & dentistry, automotive industry, telephony, lighting & decorations, mechanical inspections, cable television, military applications and space."
What is WiFi?
"Put simply, WiFi is a technology that uses radio waves to create a wireless network through which devices like mobile phones, computers, printers, etc., connect to the internet. A wireless router is needed to establish a WiFi hotspot that people in its vicinity may use to access internet services. You're sure to have encountered such a WiFi hotspot in houses, offices, restaurants, etc.
To get a little more technical, WiFi works by enabling a Wireless Local Area Network or WLAN that allows devices connected to it to exchange signals with the internet via a router. The frequencies of these signals are either 2.4 GHz or 5 GHz bandwidths. These frequencies are much higher than those transmitted to or by radios, mobile phones, and televisions since WiFi signals need to carry significantly higher amounts of data. The networking standards are variants of 802.11, of which there are several (802.11a, 802.11b, 801.11g, etc.)."