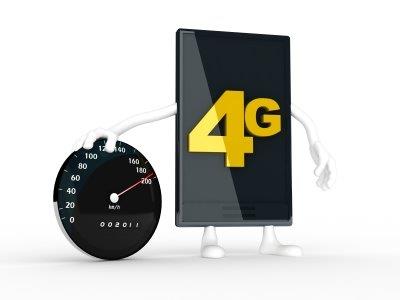 As next generation telecoms development is increasingly relying upon harnessing the power of data, a large number of telecom operators are looking forward to upgrading their networks to incorporate true next generation capabilities and this is where
4G LTE
is fast gaining popularity as a favored technology and is surely becoming the next frontier for running data and voice applications for operators. There is no doubt that LTE or Long Term Evolution is the next generation development in broadband cellular networks that can handle high speed data requirements like never before. With the power of LTE, operators can easily provide fast web browsing, video & voice oriented services to their data hungry customers. Keeping these inherent data driven qualities in mind, the GSMA predicts that there will be 1 billion LTE connections globally by 2017. Taking a cue from the evolving end-user behavior towards greater data consumption, the telecom market has become even more aggressive and dynamic and therefore, understanding and examining customer's behavior is critically important for the operator's survival. Consequently, winning strategies of today's telecom networks are often being scripted upon predictive analysis of their customer behavior where new services, applications and solutions are accordingly mapped to the users. This is helping operators gain on their competitive edge. In such a scenario, there are many attractive drivers & motivational factors for the operators to opt for LTE services and increase their revenue with the help of better monetization of their existing network infrastructure. It is being opined that moving forward, higher data rates enabled through 4G experience will enable users to download more content than 3G in the same amount of time. Experts are also putting their money on voice over LTE – or VoLTE. However as a dampener, there are few VoLTE enabled devices in market today and as a result of that VoLTE subscription increase might take time for a wider market acceptance. According to a recent survey conducted by Informa Telecoms & Media, the migration to LTE is helping stimulate incremental traffic demands on cellular networks thereby suggesting that 4G LTE will favor and at the same time, alter Subscriber Data Usage over VOIP. Even though it is a fact that LTE networks are still in their early stage of global deployment, evidence is emerging that LTE users are consuming more data than 3G users. Let us examine what the leading global Telco's have to say on their LTE strategies.
Sk Telecom (South Korea) –
Almost 50% increase in monthly data usage on LTE compared with 3G.
AT&T (US) –
data usage per device has increased as much as 50% year-on-year on LTE capable devices
NTT Docomo (Japan) –
LTE smartphone users consume 8x more data compared with 3G users.
Rogers Wireless (Canada) –
Since launch, Rogers has seen an 80% increase in wireless Internet usage year-on-year.
Cellco CSL (Hong Kong)
– LTE users consume two to five times more data than 3G users.
LTE is the True Next Frontier
With more and more telecoms subscribers moving towards greater data usage, mobile data traffic is exponentially outstripping the traditional voice traffic. And hence, the new age consumers that have tablets, smartphones, smartwatches and other data hungry device ecosystems – are driving this phenomenon ahead which is seeing data traffic overtake voice. But on the other hand, VoLTE implementation will take time as operators will have to upgrade their existing network and supporting technologies in a phased manner. VoLTE is still under nascent stage and will take some time to be accepted as a norm for voice calling under 4G networks. Especially till the time VOIP oriented challenges such as limited 4G devices, Cost, Interoperable issues, Zero Call Drop, Call Audio Quality, Competition from OTT Players such as Skype or Viber are not overcome, VoLTE will not be able to find its place in the telecom ecosystem that easily. All said and done, LTE is the way ahead to create new boundaries in the evolving telecoms world. LTE is the perfect solution for data hungry consumers that can quench their thirst voice and data intensive applications on their next gen smart device.