We discuss the following topics in this blog:
5G to Revolutionize the International Gaming Market.
Understanding the worldwide online gaming market.
Cloud Gaming: The Innovative Boom.
In addition to these topics, we shall also be answering the following FAQs:
What is WiFi?
What is Cloud Computing?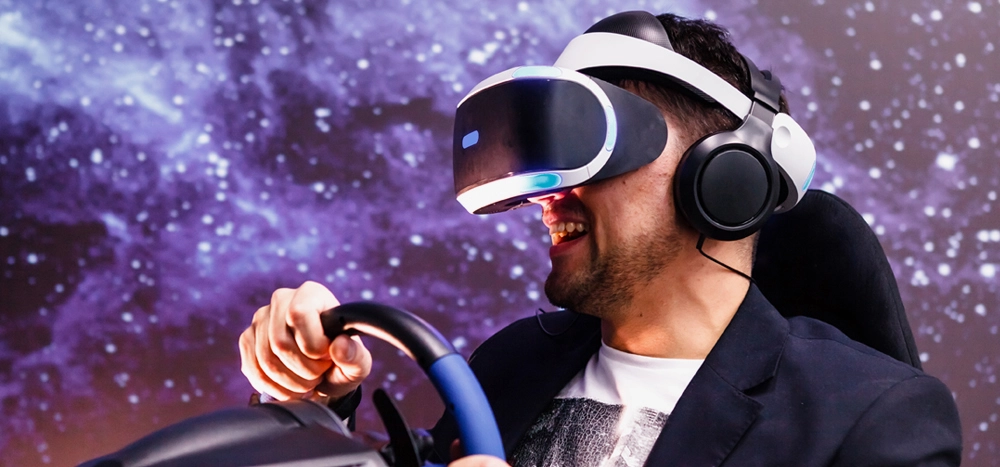 Overview
The niche entertainment sector of online gaming is all set to witness a massive technological transformation with the advent of 5G. This modern technology rolled out with cloud gaming, has enormous potential to create a new mass market for online gamers which has an extensive reach. As per the latest reports by Newzoo, a global gaming news firm, the international gaming market is worth a whopping US$148.8 billion today. 46% of this gaming market share goes to mobile gamers, who account for US$68.2 billion. Here's all that you need to know about 5G gaming.
Can 5G Revolutionize the International Gaming Market?
5G is all set to revolutionize the international gaming market domain. It can bring tremendous amounts of speed to wireless broadband connectivity which is availed by users of smart-phones and other mobile gadgets with access to internet connectivity. Not only speed, the introduction of a multitude of subscription titles and multi-player games is also fast becoming a reality.
5G unlocks the ability for mobile games to be downloaded at exponentially faster speeds. For example, Fortnite currently has a cap of 100 players per session. With 5G, this number could grow manifold. Gaming giants like Google, Microsoft, Nvidia, and PlayStation are starting to get on the GaaS (gaming-as-a-service) bandwagon with game streaming.
Similarly, tournament play is seeing an unprecedented impetus with 5G networks. The Milan Games Week witnessed the Asphalt 9: Legends & PUBG games finals being played on Italy's 5G network. This heralds the advent of 5G networks in the e-sports gaming domain. The enhanced connectivity and HD video-streaming on the go makes the world of e-sport professionals and gaming enthusiasts even more connected.
The international gaming industry has witnessed ballooning trends that usher in a dynamic transformation of the entire global mobile gaming market. The global mobile gaming market was projected to be worth $165.9 Billion in 2020. For the forecast period of 2020-2025, the mobile gaming market is expected to register a CAGR of 14%.
The Gaming Market
The international online gaming market owes a great deal of its phenomenal growth to the rise in the quantum of smartphones and affordable data plans. In 2020, almost 50% of video gaming revenue worldwide was due to mobile games. With the increase in mobile penetration rates, smartphone usage continues to accelerate on a global scale. As of today, mobile games revenue is to surpass the US$100 billion mark by 2023.
Corporate giants like Microsoft, Amazon, Google, Sony, and Nokia are all set to launch major gaming services in a bid to capture the cloud-service sphere. With 5G services on track, Microsoft and Sony also plan to launch cloud-based subscription services along with the development of advanced gaming consoles. Similarly, Amazon and Google are coming up with extensive cloud-based services that work on multiple devices, including mobiles.
If we go by the national surveys, in the year 2019, the gaming market in India alone covers about 500 million smart-phone users. As gaming becomes the most sought-after pastime in the global pandemic, the Indian gaming industry is also seeing an accelerated growth trend.
All these figures clearly indicate that the market potential of the 5G sector is enormous. A wholesome 5G experience can truly outperform the existing mobile and connectivity experience for online gamers. Current service providers that offer upgradable, packet optical solutions can now plan to capitalise on revenue opportunities with the availability of low-latency connections of 5G service.
How is Cloud Gaming the Innovative Boom?
The rise of Cloud Gaming has paved the way for transitioning gamers to a 3D reality, completely transforming the way they play and experience games. 5G Cloud Gaming can prove to be highly successful with the right infrastructure and coverage. 5G provider companies can ensure a high-ROI business along with an accelerated growth rate to make the gaming market more addressable.
Cloud Gaming providers can think of innovative solutions to create a new engagement model with gamers by providing gaming-as-a-service or GaaS across robust 5G networks. This would ensure users could access their favorite games on any platform, on any device, at any time, and in any location. This would go a long way in the elimination of technology hurdles and cost reductions across varying geographies.
Level Up
With 5G technology, mobile phones will become the device of choice for gamers, with convenience and low latency as the success factors. Gamers will be able to access several premium games on mobiles, with HD streaming and longer play sessions. 5G can enable VR gamers to play across various platforms and modes. What's more, a convergence of 5G with Artificial Intelligence (AI) can go miles in upgrading and providing an immersive gaming experience.
STL is keeping pace with the promise of 5G to encourage high-speed and high-resolution mobile video content without buffering hassles by investing in the creation of futuristic 5G architecture. STL aims to develop 5G ecosystem to provide enhanced 5G networks and digital experiences in the future. With the launch of Garuda, a smart 5G small indoor cell solution, STL offers low-cost and agile 5G-ready solutions.
FAQs
What is WiFi?
Put simply, WiFi is a technology that uses radio waves to create a wireless network through which devices like mobile phones, computers, printers, etc., connect to the internet. A wireless router is needed to establish a WiFi hotspot that people in its vicinity may use to access internet services. You're sure to have encountered such a WiFi hotspot in houses, offices, restaurants, etc.
To get a little more technical, WiFi works by enabling a Wireless Local Area Network or WLAN that allows devices connected to it to exchange signals with the internet via a router. The frequencies of these signals are either 2.4 GHz or 5 GHz bandwidths. These frequencies are much higher than those transmitted to or by radios, mobile phones, and televisions since WiFi signals need to carry significantly higher amounts of data. The networking standards are variants of 802.11, of which there are several (802.11a, 802.11b, 801.11g, etc.).
What is Cloud Computing?
Cloud computing is a paradigm that allows On-demand network access to shared computing resources. A model for managing, storing and processing data online via the internet. The three major characteristics of cloud computing are On-Demand Service, Network Access, and shared resources.
There are three major delivery models of cloud computing, namely Software as a Service (for end-users), Platform as a service (for developers), and Infrastructure as a service (for system administrators).
1) Software as a Service or SaaS is a new method of delivering software applications. Instead of accessing the software from local servers (a powerful computer system), it uses the internet to access the software applications. To be considered SaaS, the software needs to be delivered either through a web interface or a mobile application. E.g., Microsoft 365, Salesforce CRM, Google suite apps, etc.
2) Platform as a service or PaaS is made up of a programing language execution environment, an operating system, a web server, and a database. The service enables users to build, run and compile the programs without an underlying infrastructure. Apart from the data and application resources, everything else is managed by the service-providing vendor, e.g., AWS, Azure, Google App engine, etc.
3) Infrastructure as a service or IaaS is a service that offers computing architecture & infrastructure and computing resources like data storage, virtualization, servers & networking in a virtual environment so that multiple users can access them. Apart from Applications, Data, Runtime, and Middleware, everything else is managed by the service-providing vendor. For, e.g., Cisco Metacloud, Rackspace, Amazon EC2, etc.
Uses of Cloud Computing include: Developing cloud-native applications on the go; Secure, Efficient & Reliable storage capability; Audio and Video streaming; On-Demand Software, Platforms & Infrastructure; Online Test and Build ecosystem support; Data Analytics; Embedded Intelligence; Scalability & Speed.