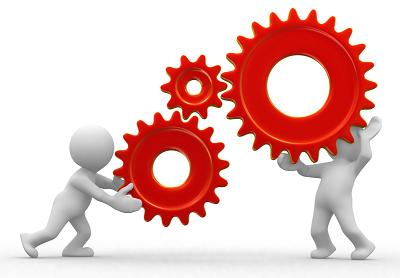 When it comes to driving business agility, cost-saving and better time-to-market capabilities, integrated policy and charging solutions are increasingly becoming popular within the operator community, globally as well as in India. This is also pushing new boundaries for customer engagement and increasing the customer loyalty quotient to a whole new level. Today smart devices such as tablets and smartphones are fast entrenching themselves into the daily routine of people; where consumer have various device option to access the internet, be it accessing any video site on mobile or streaming music over laptop. There is a tremendous increase in demand for new and innovative applications based on gaming, entertainment, messaging etc. This burgeoning demand from the users is satisfied by vendors, who are typically referred to as over-the-top (OTT) content providers. Welcome to the OTT world, where all this paraphernalia is taking the device even closer to the hearts and minds of customers. Earlier all the communication used to happen over an operator's network and communication events, such as making a call, forwarding a call, sending SMS or MMS. On the other hand, in this smart world of smartphones, most of these lines of communication are being initiated and even terminated outside of an operator network. This makes a very scary picture as far as an operator's business model is concerned. The time has come for operators to effectively leverage & optimize their network usage and monetize these OTT applications by partnering with them.
How Integrated Policy and Charging can help?
As operators bid to create more value for their customer community, today's telecom operators need to be more innovative and play a more active role in the new value chain and build long lasting relationships along with application providers and OTT-players. Incorporating better integrated policy and charging capabilities can play a big role in terms of strengthening and nurturing a bond between an operator and its customer. It empowers operators to provide superior QoS, toll-free access to services, personalized offering and dynamic upsell offers to end user and leverage on operators existing ecosystem. Effective utilization of Integrated Policy and Charging will help operators in providing innovative offerings such as:
Toll Free application usage helps consumer to view advertisement and promotions; sponsored by third party without affecting their monthly data plan.
Guaranteed and superior Quality of Service to specific set of OTT applications to offer seamless user experience.
It also helps to monetize premium quality services through QoS upsell offers
OTT vendor can leverage on operator's knowledge of customer's interests, location or point-in-time usage needs to offer much-needed personalization differentiation to create more business value.
Keeping this in mind,
Elitecore's Integrated Policy and charging
solution helps to launch new Sponsored Data plans which help in strengthening the partnership between OTT player and Operator thereby creating a win-win situation for both the parties. It not only empowers operators to greatly increase customer loyalty by offering novel plans to subscribers but it also helps operators in faster monetization of their services.