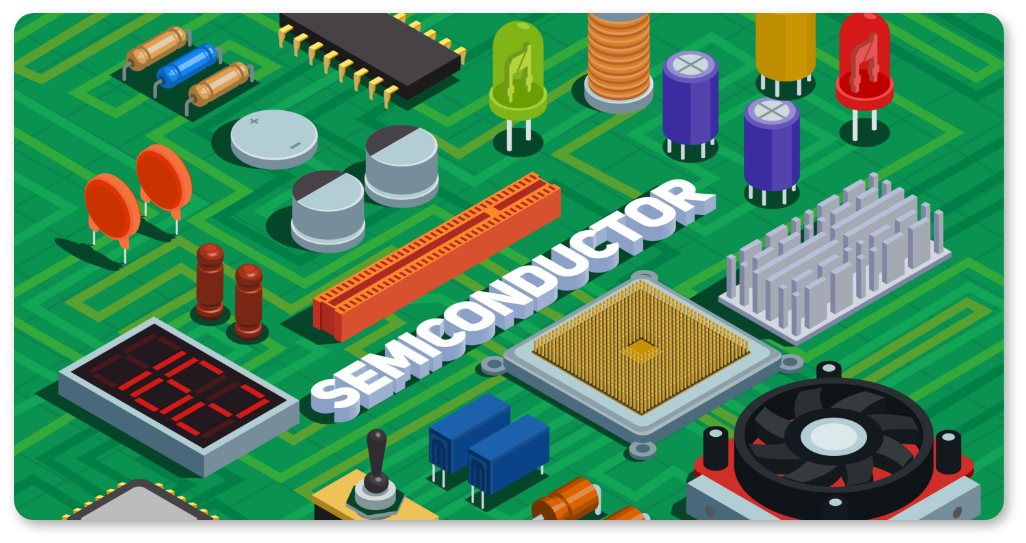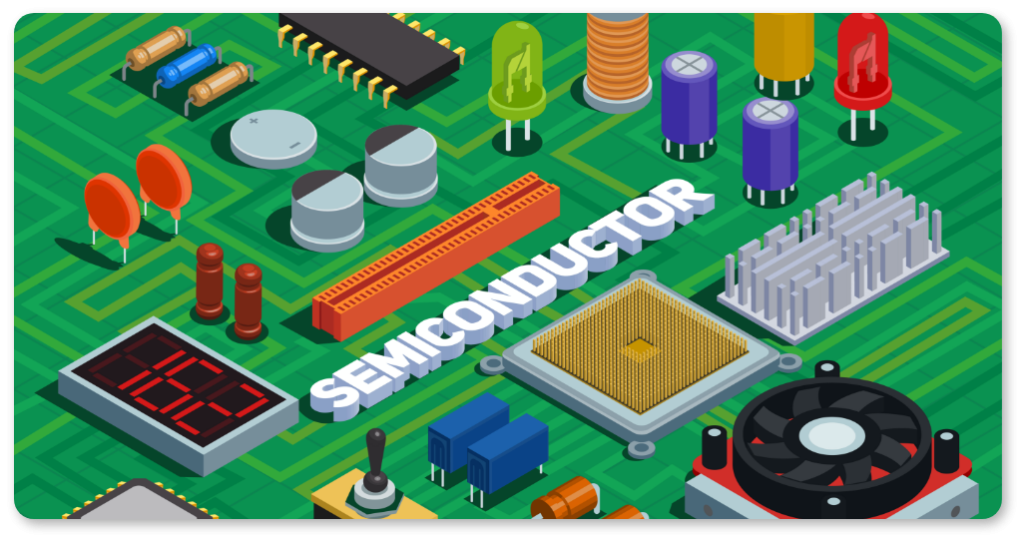 Semiconductor in Hi-tech Manufacturing
The global disruptions caused by the COVID-19 pandemic provided an additional push to the already growing adoption of digital technologies that connect people and businesses. The increase in demand for medical devices, smart gadgets, and other products that run on semiconductor chips has resulted in a chain reaction of manufacturing delays and inevitable shutdowns. Hence, reports show electronic manufacturers waiting for 20–52 weeks to receive shipments of different types of semiconductor chips. This has resulted in a major revenue drop across the globe worth hundreds of billions of dollars. This chip shortage clearly shows that no hyperscale digital transformation can be achieved without meeting the semiconductor demand. Let's shed more light on the role of semiconductors in high-tech manufacturing.
Semiconductor Market Forecast for 2022
What is the Role of Semiconductors in the Economy?
Geopolitical hurdles have contributed largely to creating shortages in semiconductor chip supply. This was due to regulations imposed on the sale of semiconductors to Chinese companies. They later began stockpiling semiconductor chips vital for 5G smartphones and other electronic products. These interruptions led to a shortage of semiconductor chips, which in turn affected the manufacturing of all high-technology products, leading to longer waiting times for end users to get their hands on digital products necessary to run their daily lives.
To overcome the semiconductor chip shortage, medical equipment manufacturers and automotive industry owners are trying to negotiate with the Biden government to subsidize new U.S. semiconductor manufacturing capacity.
The world's leading semiconductor manufacturer, Taiwan Semiconductor Manufacturing Company (TSMC), increased its spending budget to $28 billion in 2021 to boost the manufacturing of semiconductor chips.
As vehicles have become increasingly digitized in the automotive sector, an average car will have USD 500 worth of microchips in 2022. This used to be USD 300 in 2010. This increase generated USD 60 billion in revenue for 2022. But supply chain problems caused by a lack of semiconductor chips have led to a shortfall of about USD 61 billion in global sales of cars this year.
High-technology industries that rely heavily on semiconductor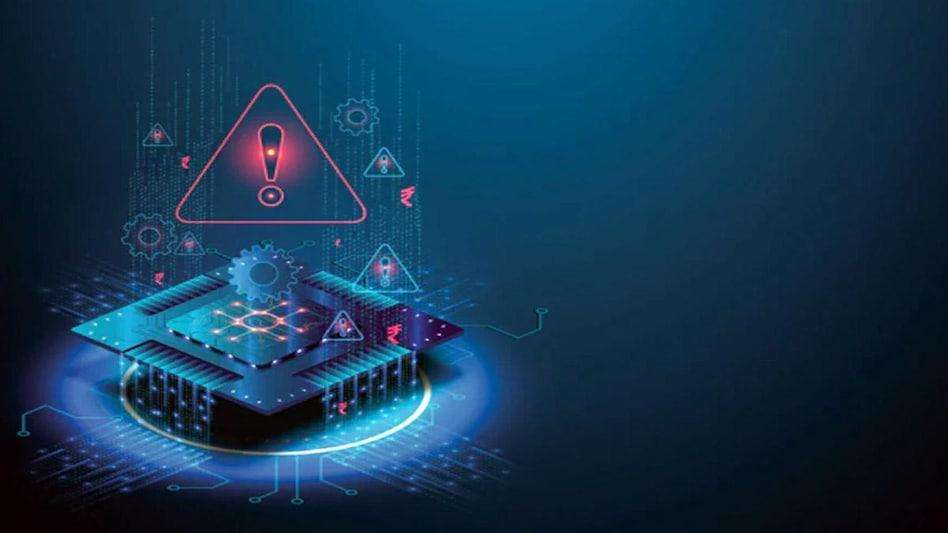 Industries that depend on Semiconductor
Electronic equipment, big or small, low-tech or high-tech, needs semiconductor chips to work. Here are six high-tech sectors that revolve around semiconductor chips.
Computing
Microchips and computers are like two peas in a pod. Whether it's launching a program or downloading a document, different types of semiconductor chips are used to convert electronic input into a binary code that, in turn, will create the required commands. Memory chips, microprocessors, and GPUs (graphic processing units) are some examples of semiconductor components used in PCs or laptops. Overall, semiconductor chips support your PCs and laptops from running commands to ensuring temperature, performance, and other tasks are running smoothly throughout their usage.
IoT Applications
IoT apps can't work without ICs, sensors, and integrated circuits, all of which have semiconductor chips built-in. The smartphone market, which drove the semiconductor market for many years, is now plateauing for various reasons. On the other hand, the IoT market can open up new market opportunities for semiconductor suppliers, helping its revenue to grow by 3%–4% per year for the next few years.
As we rely more and more on IoT devices to run both business and personal errands, there will be a further increase in demand for sensors, memory, connectivity, ICs, etc., which will put the semiconductor supply chain under more strain. Semiconductor companies can use this chance to meet IoT needs and grow quickly in the global market for electronics.
Artificial Intelligence
Since AI is becoming a major force in many fields, like the military, retail, health care, research, etc., the demand for a semiconductor has also gone up many times over. The need for specialized sensors, ICs, improved memory, and fast processors to run and maintain the AI environment is skyrocketing. This enormous demand is shaping the semiconductor supply chain in a different way through the design and manufacturing changes required for running AI-assisted operations smoothly. Semiconductor architectural modifications are especially needed to facilitate data use in AI-integrated circuits.
The worldwide AI market is predicted to increase to $390.9 billion by the year 2025, representing a 55.6% compound annual growth rate in a short period of time. Semiconductor design improvements for AI are more about increasing the data speed of memory with more efficiency and power than boosting overall performance. Each AI application is built on hardware, which requires semiconductor chips to function effectively.
Data Centers
A data centre is a dedicated location utilized for centralizing an enterprise's shared IT operations and machines for the storing, processing, and distributing of data and applications. To operate these hyper-scale data centres, the key components used are small semiconductor chips capable of handling various types of requests. As more and more companies rely on data centres to run their IT and other operations, there is a significant need to change the semiconductor chip design incorporated in them. Semiconductor chips for these large-scale data centres must be designed in such a way that they can handle large amounts of data and accept data in different formats. To do this, semiconductor chips must be able to process requests as quickly as possible while making sure no errors happen.
Healthcare
The medical field is home to advanced diagnostic equipment and state-of-the-art surgical instruments. Highly complicated and life-threatening surgeries are now done safely with the help of AI-assisted machines and robots with precision and a minimum incision. Now patient consultation and diagnosis are possible through online video conferencing alone. Even patients are being monitored from remote locations with the help of AI and automation. None of this equipment will work efficiently without semiconductor chips managing the sensors' power, movements, temperatures, pressures, and many other critical functions needed for patient care.
As we are dealing with human lives, a lot of care will go into designing each component of the medical equipment to ensure they don't malfunction at any stage. Healthcare is one area where semiconductor technology is shining brightly, making medical professionals' and patients' lives much easier. They improve our chances of making a full recovery in a short time and also diagnose the diseases early, so they don't become life-threatening.
Automotive Industry
Semiconductors act as a catalyst for driving innovation in the automotive sector, resulting in high consumer demand for safe and comfortable commuting. The modern car contains a lot of electronic features such as an AI assistant, cell phone integration, autonomous driving options, automatic air conditioning, a TV, a camera, etc. All these electronic attachments make semiconductor chips a vital component for a smooth driving experience for the owner and family members. As cars get better, there will be a steady rise in the demand for semiconductors. This will give the automotive market a much-needed boost.
Conclusion
Semiconductor chips make or break the high-technology manufacturing industry, and as with any new feature addition or making a task smoother, changes in semiconductor chip design are mandatory. Also, the worldwide semiconductor chip shortage has led to a delay in meeting end-user demands for electronic devices, proving that semiconductors are crucial for driving electronics businesses and improving a nation's economy. So, we can say that high-tech manufacturing is not possible without improvements in the technology and supply of semiconductors.