Most companies have talked about "digital transformation" for many years, but only a few have taken action. But, once the COVID-19 pandemic hit the globe, businesses had no other choice but modified their business operation models overnight. Digital transformation isn't just integrating technologies to automate business processes. It includes a complete overhaul and rethinking of how technology is utilized to create value and respond to changing market situations and customer requirements.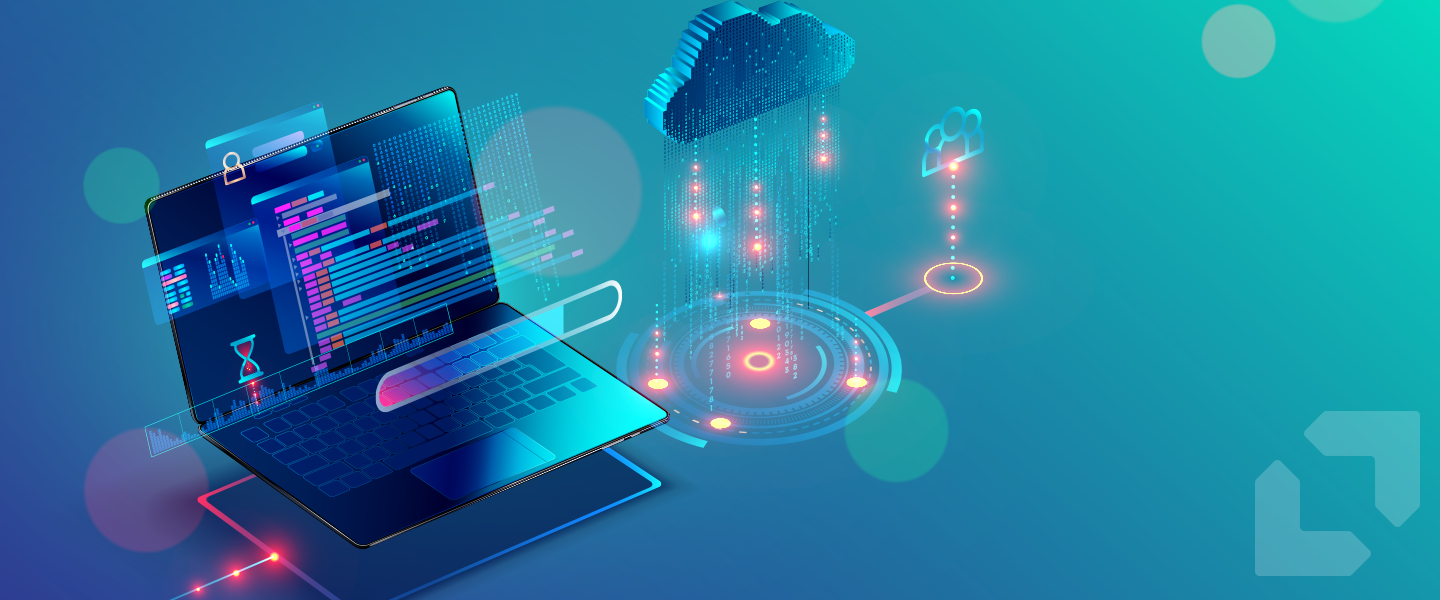 Digital Transformation with Managed Service Provider

The covid-19 pandemic created the spark, and now digital transformation has become the number one priority of maximum companies regardless of the scale. As a result, the digital transformation market is expected to grow from USD 469.8 billion in 2020 to USD 1,009.8 billion by 2025 globally, at a CAGR of 16.5%.

Digital Transformation offers numerous advantages, such as improved operational efficiency, meeting changing customer expectations, reduced costs, increased revenue, higher productivity, and many more. However, IT teams spend a lot of time maintaining existing systems and also working on introducing new technologies into the system, which becomes challenging for existing IT team employees since lack of training, and skills are major hurdles that can't be overcome quickly. This is where managed service providercomes into the picture with their expertise in different domains and huge manpower resources that can do the job in quick double time without the need for any handholding from their clients. Let's see how partnering with the best managed service providers can be a game changer in your journey of achieving hyperscale digital transformation.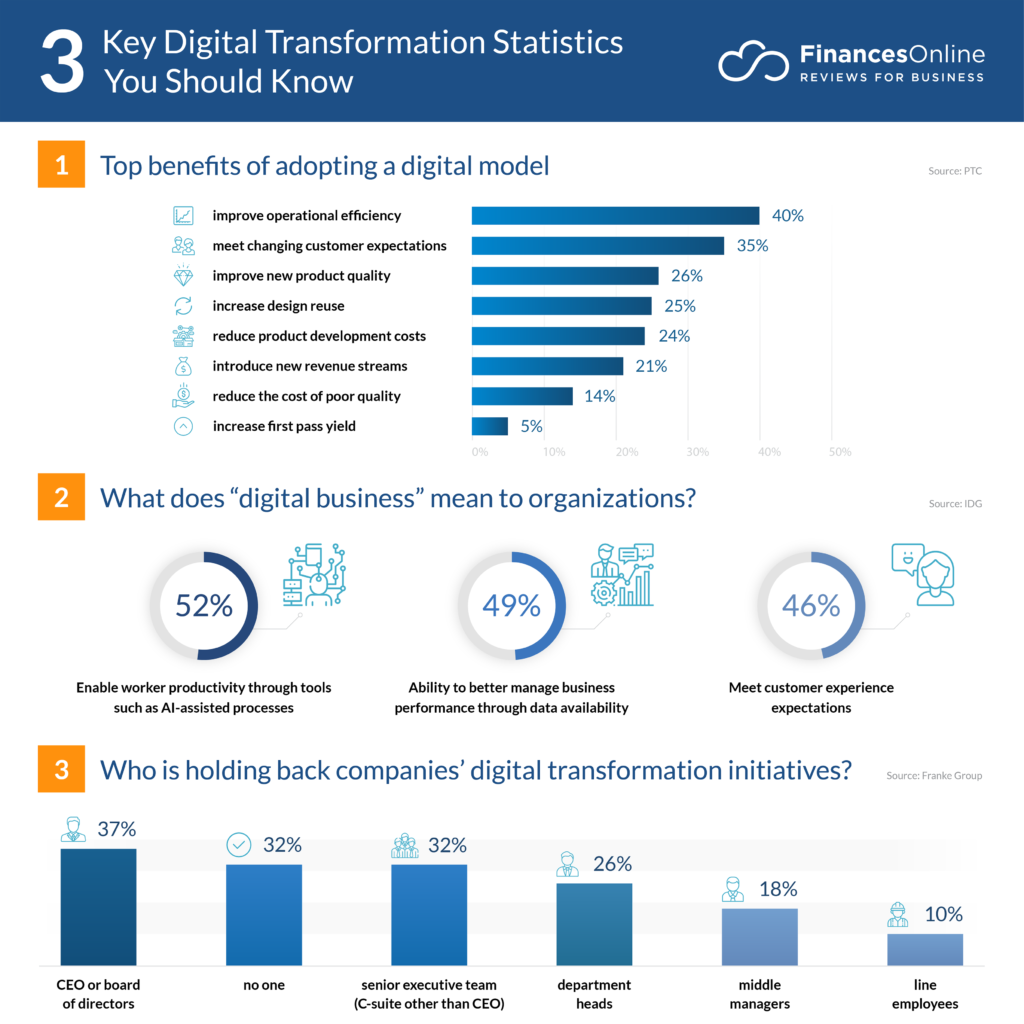 Benefits of Digital Transformation

Challenges Encountered in the Digital Transformation Journey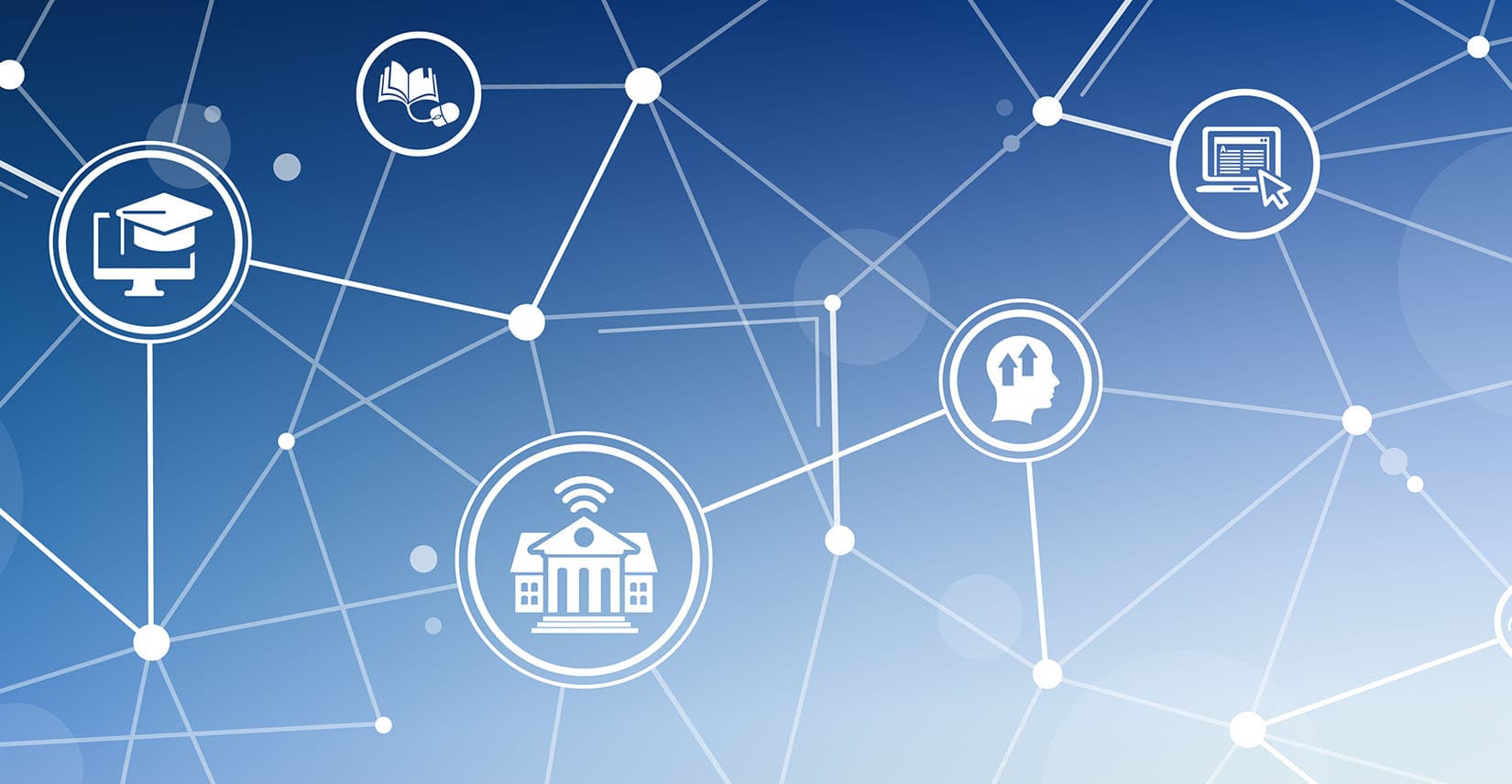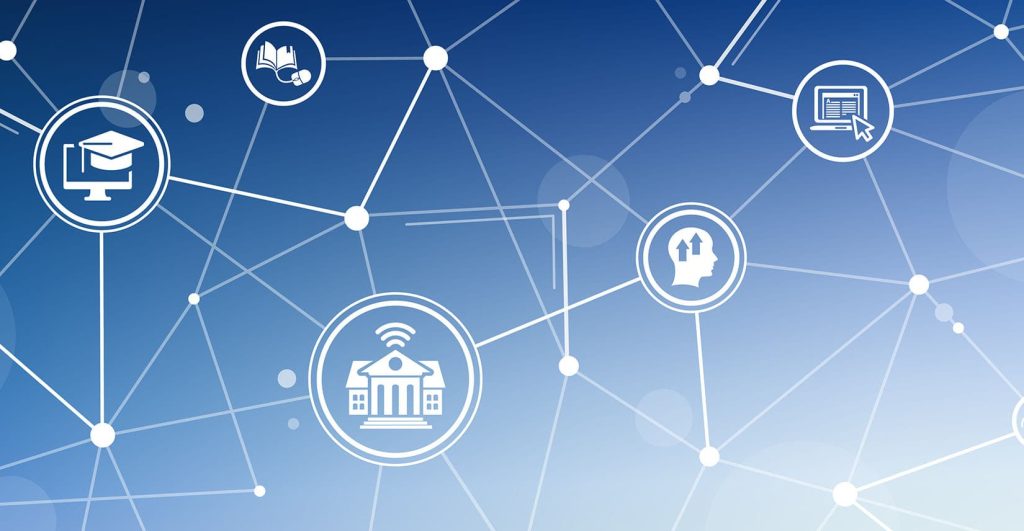 Digital Transformation Challenges

Organizational silos can severely dent digital transformation progress. They create hurdles in every step of your digital transformation journey, from building strategy to the final deployment phase. Silos lead to disjointed decision-making as each department focuses on resolving its issues rather than having a holistic approach to reaching the goals as a whole. The problems get aggravated further due to a lack of vision that unifies every team and achieves a common business goal of growth and revenue generation. Overall, the traditional mindset of following the same approach that worked well ten years ago and not being willing to update to a new way of managing business operations can make digital transformation a distant dream.
Complacency and not getting out of your comfort zone are pretty common, even in the business world, if you take a closer look. You can see this flaw when companies are still running their business operations using legacy systems despite the availability of the latest cutting-edge technology-equipped platforms. This is because firms usually make huge investments in building these systems and want to extract maximum benefits without much deliberation. However, with outdated software and technologies still running the operations, these legacy systems become a massive hurdle in your quest for digital transformation. In addition, they are often slow and inflexible, making them incompatible with being integrated with newer technologies and prone to security breaches.
As businesses deploy digital transformation throughout the organization, virtually every task to be performed may require some level of digital skills. Therefore, even non-technical job profiles must include basic tech know-how. This results in a significant digital skills gap in achieving a successful transformation. Furthermore, the lack of specialists in core domains further increases the digital skills gap. Expertise in the cloud, analytics, cybersecurity, digital experience, etc., is essential for achieving digital transformation. Unfortunately, finding the right people with the required expertise is challenging and expensive.
Shortage of technical resources
Along with skill shortages, companies also face shortages in technical resources that slow down the adoption of digitization. A global microchip shortage is creating a huge roadblock to most electronic industries. Then, other supply chain problems hamper the manufacturing of IT hardware & equipment. The deficit will delay the process of digitization big time.
Consumer demands fluctuate regularly, forcing many companies to rush their digital solution deployment without rigorous field testing. This makes them vulnerable to cybersecurity attacks which no company can afford to ignore.
4 Ways in which the Right Managed Service Provider Accelerates Digital Transformations
Takes user experience to next level
MSPs can identify problems quickly and troubleshoot them before they cause any harm to any business operation that can lead to hampered customer experience. Ex: Consider a customer using a new video chat platform, and the live stream is breaking up frequently due to a poor internet connection. In such cases, the Managed Service Providers can quickly engage performance-management tools to detect and resolve the root cause. However, although this looks like a simple fix, it will take longer if the in-house team addresses this issue due to task management workload; hence, an MSP can do it in a double-quick time.
The benefits of Managed services are that they are proactive and assess what type of technologies will best suit the client at any point in time. This will ensure the digital transformation is taking place effectively, and their technology platform is always available to make it happen without any hassles. This includes testing both inside and outside the digital environment. As a result, customers will proceed with their digital transformation activities with full confidence as they know their Managed Service Provider can handle any roadblock on the way effectively and provide the desired results.

Deliver Cost-Effective Infrastructure
The baseline infrastructure necessary for driving digital transformation is often very expensive and complicated. It requires services and products from several vendors at all levels of the technology build-up. This includes developing the middleware, launching mobile applications, online chat networks, etc. Stacking everything together is necessary to realize digital transformation at full scale.
Managed Service Providers have experience and expertise in managing complex technology platforms on the customer's behalf. As a result, they can help the business make the required transition from legacy systems to full-scale digitally transformed systems.
Partner with a Managed Service Provider that adds value
Managed services offerings that provide only IT infrastructure are not enough in today's highly competitive market. It is true that firms have relied on MSPs for technology platform outsourcing for many years. However, now they require their MSPs to offer assistance in handling solutions that facilitate digital transformation services. Ex: In case when MSPs offer video collaboration tools to businesses, they just can't only assist in running the application but help businesses in improving customer engagement and overall performance. Collaborating with such MSPs can help accelerate digital transformation steps in multiple folds.[2]
Boost Digital Transformation Footprint
Managed Service Providers have a good understanding that a digital transformation strategy is a long-term process and doesn't happen overnight. Ex: When an MSP can successfully rebuild one domain of a company's business. It then has the evidence to similarly recommend itself for building other business areas. In addition, firms can rapidly & seamlessly initiate digital transformation capabilities across new divisions with the help of MSPs. As a result, Managed Service Providers can grow exponentially, enabling the companies to digitally transform, creating a win-win scenario.
Conclusion
Digital Transformation has become the number one priority of most companies as they offer numerous perks that can take the company's brand to new heights in terms of global reach and create new revenue streams. However, achieving it in-house with the existing workforce and technology will become cumbersome due to many challenges that occur during the transition. Hence partnering with managed service providers is the best, and the only way to achieve digital transformation is a relatively short span.