We discuss the following topics in this blog:
Increasing deployment of 5G networks worldwide
Advanced modernized 5G architecture
What is 5G Network Slicing?
In addition to these topics, we shall also be answering the following FAQs:
What is WiFi?
What is 5G NR?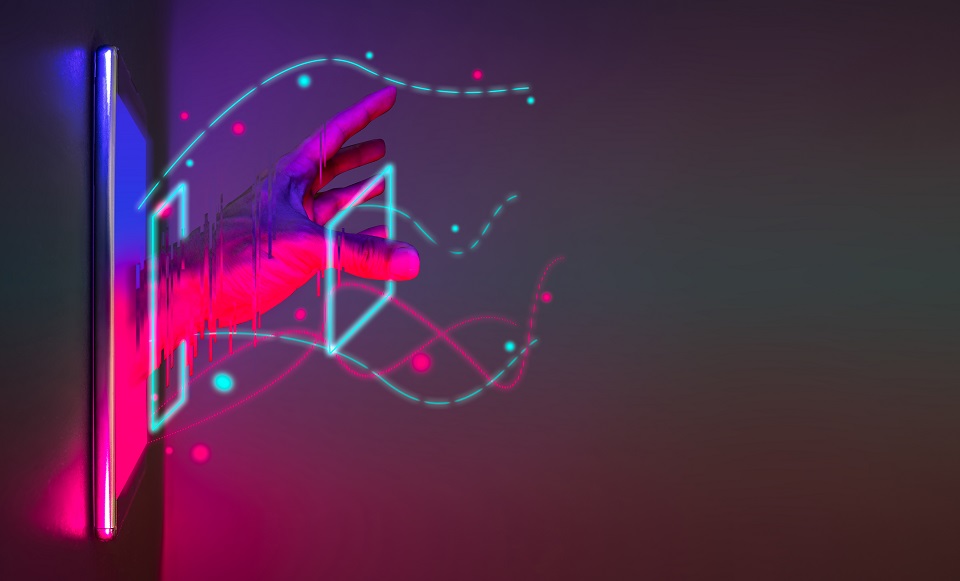 Is the 5G Network Era Upon Us?
The era of 5G is here and ready to serve and meet the demands of the digital world.  Newer communication systems pose fresh challenges to existing networks in terms of technologies and business models. Operators are gearing their 5G mobile network to deliver ultra-low latency, higher multi Gbps peak data speed, massive network capacity, increased reliability, availability, and provide an enhanced user experience.
The world over 1,000 plus cities sees deployments of 5G networks. Leading cities of China, the United States, and South Korea see 5G widespread implementations, followed by Europe, Asia, and the Middle East. In terms of spectrum for 5G, most nations use the 3.5 GHz spectrum in Asia Pacific, Europe, and the Middle East geographies. North America is an exception where the 600 MHz spectrum is for 5G, and moving forward, the US market will adopt the 3.5 GHz spectrum.
Mordor Intelligence's report indicates that the 5G services market will be valued at USD 1.62 billion in 2020 and can reach USD 424.63 billion by 2026 at a CAGR of 155.5% over the forecast period (2021 – 2026). It also further indicates that all of the 5G infrastructure market will be valued at USD 3,466.85 million in 2020 and could increase up to USD 53821.38 million by 2026, which will trigger a CAGR of atleast 53.01%. This giant leap indicates that 5G is coming of age and poised to invade homes and offices faster than anticipated.
The International Telecom Union (ITU) has classified 5G mobile network services into three categories or identified as 5G use cases: Enhanced Mobile Broadband (eMBB), Ultra-reliable, meets options Low-latency Communications (uRLLC), and Massive Machine Type Communications (mMTC).
The role of Enhanced Mobile Broadband (eMBB) is to provide a high bandwidth requirement to offer high end services such as high definition (HD) videos, virtual reality (VR), and augmented reality (AR). uRLLC serves assisted and automated driving and remote management. While role of Massive Machine Type Communications (mMTC) is mainly to meet the demand of a developed digital society and is focused more on the services that including the requirements for dense connections across a particular area, such as smart or agriculture. Mainstream industries such as automotive, healthcare, energy, governmental agencies are beginning to participate in this 5G ecosystem bracing up for the new digital age.
Inside 5G Architecture
In this era of advanced modernized 5G, single network infrastructure can meet diversified service tether options. There is enhanced support for diversified cloud adoption of 5G services and enables key technologies of end-to-end (E2E) network slicing, on-demand deployment, and component-based network functions. Additionally, it also simplifies the scaling and management of network infrastructure.
Operators build reliable 5G architecture based on Network functions virtualization (NFV) and Software-defined Network (SDN). The physical infrastructure of the 5G network architecture consists of multiple sites and three-layer DCs. The key role of these sites is mainly to support the multiple modes such as 5G, LTE, and Wi-Fi through a different macro, micro, and Pico stations to implement RAN as a real-time function.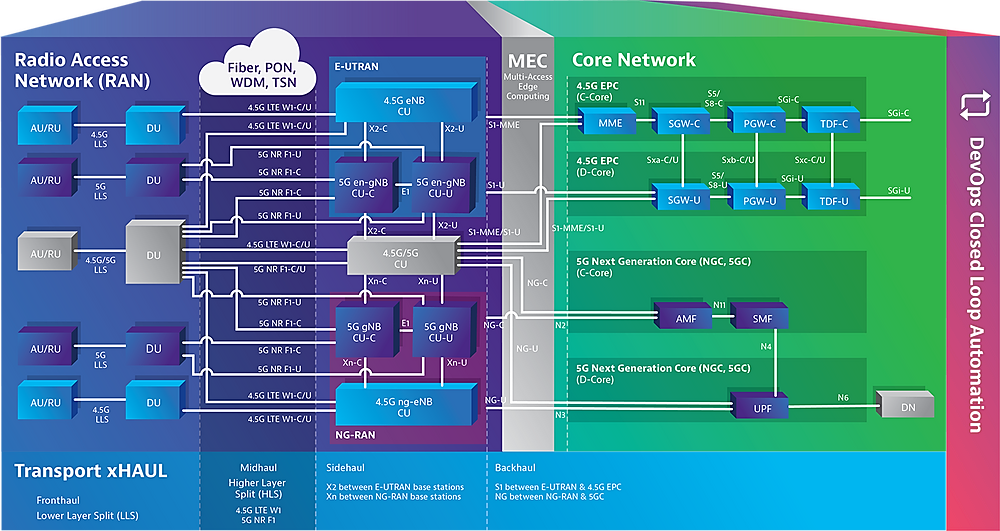 5G architecture, as formulated by 3GPP, has identified two representations of the 5G architecture: point-to-point (P2P) based and service-based (SBA). The P2P architecture is in use in technologies like 2G, 3G, and 4G. It has the constraint that it is difficult to make changes in a deployed system, as it contains a large number of unique interfaces between functional elements. The main problem is that, as and when a new feature gets added /upgraded, multiple functions need reconfiguring.
What is 5G Network Slicing?
To realize the potential of 5G network architecture, network slicing is crucial for supporting the NFV architecture. Network slicing is a network configuration that allows multiple networks in virtualized and independent networks that sit on top of shared physical infrastructure. This configuration has become a primary factor in the overall 5G architecture landscape.  
Security mechanism features for each slice are also present to authenticate devices and validate users. Network slicing is considered the operator's best option as it offers the best solution for building and managing the network.  Network slicing enables and exceeds the emerging requirements of a wide range of users.  Each slice or portion consists of the network that can be allocated based on the specific needs of the application and use case. 
By way of SDN virtualization, each client instance can be unlocked and orchestrate the particular resources that create a slice with the requisite services. End-to-end (E2E) 5G network slicing empowers and enables the growth and evolution of newer business model, newer innovations and variety of use cases across all verticals and brings in new revenue opportunities for operators. Besides, E2E network slicing also provides service flexibility and the ability to deliver services faster with high security and meets the contracted SLA.
End Note
The race to 5G adoption is happening globally.  With 5G cities, towns will usher in the new era of faster data speeds, ultra-low latency, and massive network capacity, which is game-changing in telecommunications. 
Operators constantly improving the 5G architecture is gearing up to the dynamics of the end-user requirements STL, an industry-leading integrator of digital networks with its 5G ready digital network solutions, offers end to end 5G architecture support solutions, and is helping telcos, cloud companies, citizen networks, and large enterprises deliver enhanced experiences to their customers. STL offers end-to-end architecture support. 
Read our whitepaper to know more about STL 5G architecture and how we can help you offer end-to-end 5G ready digital network solutions.
FAQs
What is WiFi?
Put simply, WiFi is a technology that uses radio waves to create a wireless network through which devices like mobile phones, computers, printers, etc., connect to the internet. A wireless router is needed to establish a WiFi hotspot that people in its vicinity may use to access internet services. You're sure to have encountered such a WiFi hotspot in houses, offices, restaurants, etc.
To get a little more technical, WiFi works by enabling a Wireless Local Area Network or WLAN that allows devices connected to it to exchange signals with the internet via a router. The frequencies of these signals are either 2.4 GHz or 5 GHz bandwidths. These frequencies are much higher than those transmitted to or by radios, mobile phones, and televisions since WiFi signals need to carry significantly higher amounts of data. The networking standards are variants of 802.11, of which there are several (802.11a, 802.11b, 801.11g, etc.).
What is 5G NR?
5G typically refers to the fifth generation of wireless technology. NR, commonly known as New Radio, is a standard developed by the 3GPP Group (Release 15 being the first version introduced back in 2018) outlining the technology required to harness the newly-available millimeter-wave frequencies. The two frequency bands in which 5GNR operates are Frequency Range 1, i.e., Sub 6GHz band (410 MHz to 7125 MHz), and Frequency Range 2, i.e., millimeter-wave (24.25 to 52.6 GHz). Over 4G LTE, 5G NR provides better spectrum utilization, faster data rates, hardware efficiency, and improved signal processing.
From a deployment standpoint, we have Non-Standalone Mode(NSA), Dynamic Spectrum Sharing(DSS), and Standalone Mode (SA). The initial deployments of 5G NR are based on NSA standards, meaning the existing 4G LTE network will operate on the control plane, and 5G NR will be introduced to the user plane.
This particular standard was introduced by 3GPP, keeping in mind the industry's push to faster 5G services rollout while utilizing the existing 4G LTE infrastructure currently in place. On the other hand, operators are also implementing Dynamic Spectrum Sharing (DSS) to accelerate the deployment cycle, reducing costs and improving spectrum utilization. In this standard, the same spectrum is shared between the 5G NR and 4G LTE, multiplexing over time per user demands. Lastly, we have the Standalone Mode (SA), which moves towards a complete 5G based network where both signaling and the information transfer are driven by a 5G cell.
In the future, 5G will enable new services, connect new industries and devices, empower new experiences, and much more, providing mission-critical services, enhanced mobile broadband, and various other things.
a) Enhanced mobile broadband (eMBB) Applications: High device connectivity, High mobile data rates, and Mobile AR & VR applications
b) Ultra-reliable, low-latency communications (uRLLC)Applications: Autonomous vehicles, Drones, Data monitoring, Smart mfg.
c) Massive machine-type communications (mMTC)Applications: Healthcare, Industry 4.0, Logistics, Environmental monitoring, Smart farming, Smart grids