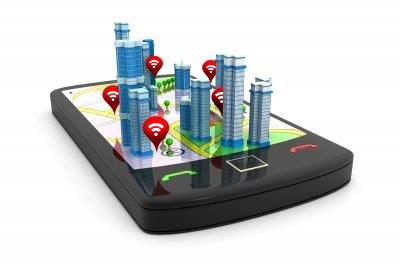 With the proliferation of smart devices, consumer data intake is growing and this is where operators need Wi-Fi in order to cater to this growing need of wireless data. Most of this wireless data is generated when users are stationary and indoors. Industry experts believe that most of operator investments will go to Wi-Fi in the near future. And operators must prepare themselves to start innovating towards monetizing their Wi-Fi network presence. Municipal or City Wi-Fi Solution is enabling municipalities and communities to bridge the digital divide, facilitate economic development and provide ubiquitous connectivity to its citizens. It enables the government agencies to improve and efficiently offer public services like security, lighting, parking and transportation. The city residents and visitors can also avail the benefits of improved navigation to find local businesses, destinations, etc. while enjoying 'anytime anywhere' connectivity with Municipal Wi-Fi offering. Operators need to have a subscriber driven
monetization strategy
in place which can help them gain more from their networks and at the same time create more value for their customers as well.
Operators Advantage
Boost their cellular network capacity and enhance their network reach, quickly and cost-effectively, while maximizing their return on infrastructure investment.
Innovate on customer acquisition and retention with the help of customer friendly services. Enable highly customizable plans that are designed as per the subscriber data intake behavior.
Considerably enhance customer loyalty by facilitating high-quality Wi-Fi connectivity. This can help in maintaining vital relationships with end customers in a better manner.
Customers Gain
It provides more options to connect to network for the end customers. Enhanced network reach and coverage increases the value to business customers as well.
Operator driven Municipal Wi-Fi can considerably enhance the security and instill end user confidence to use Wi-Fi. Better customizable billing can provide the much needed transparency for the subscribers.
Enabling Efficient and Sustainable Governance
Ubiquitous Wi-Fi can be a major driver to attract tourists and business travelers, especially in metros and popular tourist destinations. Experts believe and researches prove that tourists prefer to travel to cities with wireless networks.
With seamless connectivity and better internet accessibility, Municipal or City Wi-Fi Solution can enable the city administrators to function in an efficient manner.
Unlike other broadband networks, Wi-Fi networks cost little to set up or operate which can be monetized through different means like advertising on captive portal, etc which compensates the overall operating costs.
Municipal Wi-Fi is a great enabler for emergency services. It enables the ambulances to send live medical reading directly from the medical monitors to the hospital via the Wi-Fi system as they transport the victim.
When it comes to deploying Municipal Wi-Fi, today's operators look for a simplistic solution that can have all the features and yet be managed easily. This is where Elitecore SMP is helping operators gain more from their investments in Wi-Fi.
Click here
to know more.