We discuss the following topics in this blog:
Cloudification journey in the network & infrastructure layer
API Marketplace
Service Chaining and Application Bundling
In addition to these topics, we shall also be answering the following FAQs:
What is WiFi?
What is an LTE network?
Overview
As you are reading this, an unprecedented change is happening on the network layer as a result of software disaggregation and open digital architecture. The cloudification journey that started on the IT side has made its way to the network & infrastructure layer. The pace of change is further accelerating with multiple industry bodies like ORAN, TIP and WBA joining hands to ensure that standardization and open-ness of the architecture is never compromised.
While CSPs across the globe continue to focus on bringing speed, scale and efficiency in network design and rollout, a key aspect being overlooked is the monetization of these massive investments. Our industry research combined with deep engagements with customers & partners indicate that the immense flexibility and control given by SDN & cloud-native infrastructure is creating path for a completely new set of offerings, particularly for the enterprise customers.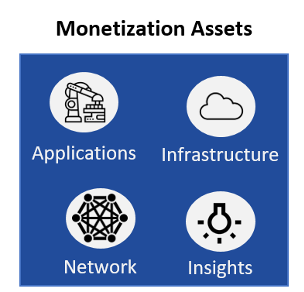 Moreover, there is an evident change in the enterprise customer behaviors, accentuated by the ongoing pandemic. These customers are not only embracing SaaS models, but preferring them over traditional CAPEX and on-premise data center-based models so that they can focus on what matters most to them, their business.

The new digital offerings to the enterprise customers have unique characteristics:
Extreme agility: through real-time orchestration of software-driven applications, infrastructure and network
Cost efficiency: through "embedded" intelligence & hyper-automation
Domain expertise: through combined technology & design skills achieved by partnerships, collaboration and co-creation.
In this blog, I would like to touch on two fundamental but related changes on platform architecture which are critical for realizing the benefits offered by technology.
API-as-a-Product (an API marketplace created by Digital Service Provider)
Service Chaining (pre-baked offerings designed for efficiency, scale and performance)
How to Create an API Marketplace?
In a properly designed cloud-native platform, DSPs can now create an API catalog, where API consumers and producers are ecosystem actors. The applications and workloads hosted by DSPs on the platform can be both consumers and producers of the APIs. Combining this with the domain-specific VNFs or CNFs brought by DSP's partners – an ecosystem of independent software vendors (partners), the platform can enable a fully scalable, self-managed digital mesh of applications integrated over RESTful APIs.

DSPs can now benefit from multiple opportunities created by such platforms:
API monetization: multi-sided business model between partners and platform provider
Infrastructure monetization: infrastructure consumed by partners and enterprise customers
Data monetization: customer, network and partner analytics data that can be available through the API catalog.
These are only some of the examples of new opportunities created by a platform.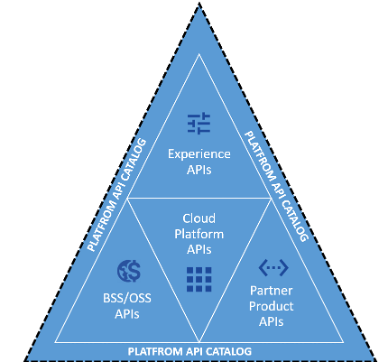 What is Service Chaining and Application Bundling?
Enterprise customers need pre-baked solutions going beyond simple aggregation of products and services. In order to deliver on the promise of scale, agility and efficiency, DSPs need an ecosystem for partnership and collaboration. This eco-system must be enabled by modern cutting-edge (and very often open-source) technology, along with DevSecOps and CI/CD pipelines so that software developed by partners can be "stitched" together in platform infrastructure and applied on the production with minimal intervention.
CSPs would need to build platforms to support service chaining. Let me give you an example of how service chaining would come into play for Private LTE as a service offering.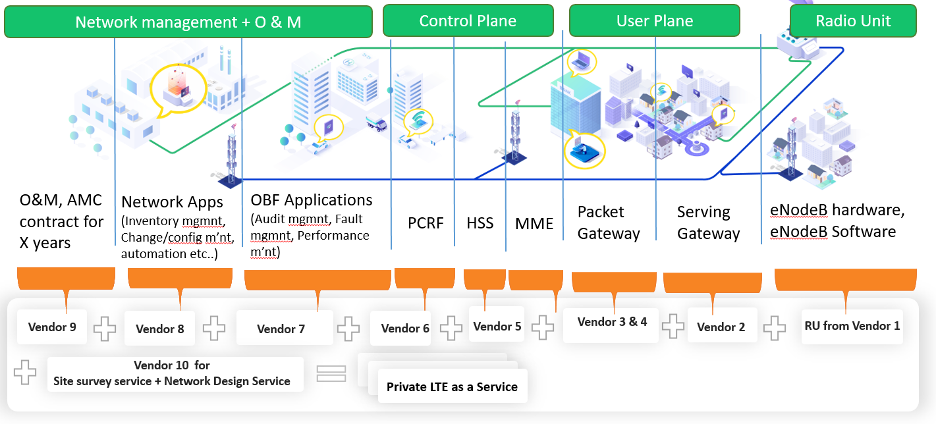 What you see here is a service offering enabled by the stitching of solution components from multiple vendors and partners.
This is the goldmine for platform players, and we believe that around 20-25% of the market leaders will take the route of setting e2e platforms, enabling multiple parties to come together and build common solutions for the end customers.
As we said earlier, the time for disruption is over and collaboration has started. Platform is what you need, if you need to aggregate the disaggregated.
FAQs
What is WiFi?
Put simply, WiFi is a technology that uses radio waves to create a wireless network through which devices like mobile phones, computers, printers, etc., connect to the internet. A wireless router is needed to establish a WiFi hotspot that people in its vicinity may use to access internet services. You're sure to have encountered such a WiFi hotspot in houses, offices, restaurants, etc.
To get a little more technical, WiFi works by enabling a Wireless Local Area Network or WLAN that allows devices connected to it to exchange signals with the internet via a router. The frequencies of these signals are either 2.4 GHz or 5 GHz bandwidths. These frequencies are much higher than those transmitted to or by radios, mobile phones, and televisions since WiFi signals need to carry significantly higher amounts of data. The networking standards are variants of 802.11, of which there are several (802.11a, 802.11b, 801.11g, etc.).

What is an LTE network?
LTE or commonly known as long-term evolution is a global open interoperable standard for wireless high-speed cellular data and is the technology behind today's 4G cellular networks. LTE provides high-speed mobile broadband data, telephone services like VoLTE ie Voice over LTE, Multimedia video support, public safety functions such as secure database access, computer-aided design, mapping, remote management systems, and non-mission critical push to talk service. This standard is developed by the 3rd Generation Partnership Project (3GPP).
An LTE network has four major components: Core Network (Often called the brain of the subsystem, it consists of gateways and servers that control access, quality of service, billing, and network policies), Radio Access Network (These are the cell sites/towers and consists of transceiver equipment eNodeB and antennas that provides wireless coverage to the device), backhaul network(It consists of fibre & microwave connections and it connects the radio access network to the core network), User Equipment (It consists of mobile devices, routers etc. and it helps connect directly to the radio access network).
Four major features of LTE are:
a) Exclusive Spectrum – Better spectrum allocation with the division between commercial and mission-critical services
b) High Speed – LTE networks are typically designed with three sectors on each site and each sector supports the same amount of data. Each sector usually supports 40Mbps of data.
c) Priority and Preemption – It allows the network operator to make sure that the most important traffic always gets allocated to the priority user even if the network gets busy.
d) Self-Organising Networks (SON) – It allows the network to automatically self-heal itself during outages ie temporarily one cell site can compensate for the non-functional site avoiding a communication blackout. This allows the users in the sector to access the service but the throughput may vary because more users get added to the specific sector.