Companies across the globe, whether small-scale or Fortune 500, seek the assistance of managed services since they can handle most of the tasks due to their varied capability set. MSPs can handle everything from infrastructure development, cyber security to application development, so their clients can concentrate on their core tasks. The managed services market was at a $179.33 billion market value in 2021, and it is expected to reach $ 393.72 billion by 2028, at a CAGR of 11.82% in 2022–2028.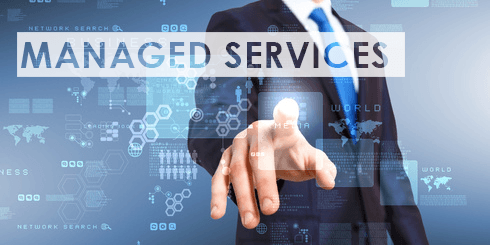 Ways to become a Successful Managed Service Provider
Employees nowadays expect more remote and hybrid workplaces that offer them the required flexibility to maintain their work-life balance more effectively. To ensure customers continue to enjoy hassle-free services, managed service providers are pivotal partners for every company that offers products and services through technology.

While the benefits of managed services make them a very popular outsourcing choice among companies, MSPs can't be complacent and expect continued success as things change in seconds in the global market. Here are eight tips that can make managed service providers more successful than ever.

8 Tips to Become a Highly Successful Managed Service Provider
Include high-margin service offerings to upsell and cross-sell.
The best managed service providers begin their days by offering core services like remote monitoring, security, and business continuity. Although these services are a solid foundation for an MSP's ongoing revenue generation strategy, other services are available. Services like desktop as a service (DaaS) and unified communications (UC) have become popular special managed services, as many clients are looking to manage their hybrid and remote workforces. Other potential high-margin add-on services include mobile device management (MDM), email security, cloud security, and video surveillance as a service (VSaaS). Once these services are made available at full capacity, it's time to upsell and cross-sell them to your existing clients.
Bundle and white label managed service offerings
Most managed service providers bundle their solutions, and the highly successful MSPs do it by leaving zero service gaps. MSPs who work despite having service gaps run the risk of leaving a door open for another better MSP and grabbing their part of services which can hamper the reputation. Therefore, creating a comprehensive bundle of services developed to handle the specific needs of your target market is the need of the hour. Later, white labeling these bundles can build your brand instead of the vendors you work with.
Try to depart from unprofitable clients.
Sometimes the best way to boost profitability is to reduce services or eliminate unprofitable customers entirely. You must be cautious and assess through in-depth analysis and confirm that the client in question is not brought profits to your company before taking the bold decision of parting ways with them. Use your reporting software to detect which clients use most of your time, and then list the reasons why it is the case. If they have been using legacy hardware that's not effective, it may be time to inform them to upgrade or end the partnership in the future.
Managed Service Providers must review existing vendor agreements and assess new partners whenever possible. The objective is to make sure that you are receiving optimized service support for your clients at an affordable price. When you are evaluating existing contracts as an MSP, you must look at hidden fees, as they can add up in the long run.
Service delivery and business management automation
As your managed services company's business adds more services to the portfolio and adopts cutting-edge solutions for closing the skill gap, you will find that these changes can create operational complexity that your existing workforce may find challenging to manage. Since the key to boosting revenue is to work smarter and not harder, the best managed service providers adopt the strategy of streamlining their technology stack for long-term success.
The demand for complex solutions and services required by clients will only continue to grow, which means automation has become the go-to method to run operations more smoothly and with less human intervention. When managed service providers are looking to reduce disruptions and drive efficiency, PSA (professional services automation) software like ConnectWise PSA is used as a single source to automate and integrate all the applications. Using a PSA solution to automate operations not only boosts workforce productivity but also elevates the customer experience as it brings accountability and offers better ways to communicate with the employee team.
Reduce the tech talent gap:
It's an employee-hiring market right now, so competition for top-notch talent is getting stiff as IT firms are looking to employ and retain their top-star candidates with the best salary packages. As per research, we have found that one in five Managed Service Providers claim that retaining their staff is one of the top challenges they face on a regular basis.
To build a constructive work environment that makes employees feel that their personal and professional growth is taken care of, MSPs must invest in career development programs and regular talent training. This can help the technical team members stay up-to-date on the technologies and develop the skills to perform their tasks efficiently. Furthermore, when you show that you are willing to invest heavily in employee career development, the retention rates will also significantly improve. As per a survey conducted by Harris Poll, 70% of US employees reveal that they are likely to resign from their job and accept a job offer from another firm popular for investing in employee career development and training.
Carry out in-depth profit and loss analysis
Build an in-depth pricing strategy that includes each service and bundle costing, compute total operating costs, carry out detailed break-even analysis, and predict your Returns on Investment. As a managed service provider, you must determine how much to charge your clients by deciding on the final pricing model you want to adopt for billing.
Conclusion
There is no shortcut to success, and managed service providers know it better than anyone as they have to be on their toes to offer the best services and beat their completion rates. The above eight tips will act as a catalyst in refining the quality of service provided by MSPs and make them successful both in the short and long run.