For many years, "digital transformation" has been discussed, but little action has been taken. That is until the COVID-19 pandemic struck and prompted companies to revamp their business structures almost immediately. In a recent survey by Software AG, 97% of IT professionals reported undergoing some digital transformation initiative.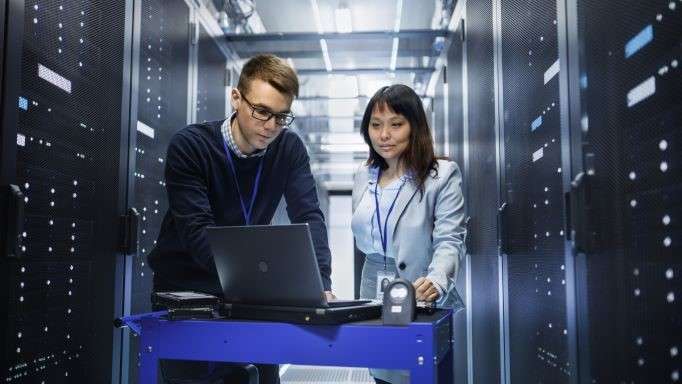 DX involves more than just automating business procedures. It fundamentally reevaluates how technology is utilized to add value and adapt to shifting consumer and market expectations. DX can also assist businesses in lowering expenses, boosting productivity, and streamlining operations.
A typical obstacle to DX projects is a shortage of IT staff resources. According to a Celerity report, 45% of firms cannot adopt new technology as quickly as management anticipates. In addition, 42% of business and IT leaders claimed that their company lacked the tools or expertise necessary to develop with technology.
The fact that IT staff spend too much time maintaining current systems and putting out fires contributes to the issue. Organizations can outsource numerous IT operational responsibilities by working with a managed services provider (MSP), giving in-house workers more time to concentrate on DX projects.
What are managed services?
Using managed services, a company can improve operations and hasten the return on its technology investment by outsourcing day-to-day management responsibilities to a third party. The categories are made up of a collection of service components that are intended to help a client reach a specific goal.
In the information management and content services sectors, managed services provide the concept of technical outsourcing with a fresh look and definition. It's an excellent method to support your critical solutions' strategic maintenance, improvements, integrations, development, automation, and optimization.
The Value of Managing Services for Digital Transformation
Digital transformation is a journey that gradually integrates new technologies as they provide more innovative applications to promote business benefits and desired objectives.
The reliance on digital technologies has grown during the past 12 months. Just consider the consequences of the Covid-19 pandemic. In order to supply their services and goods, businesses and IT organizations have been forced to rely more and more on online modes of operation.
Digital transformation is here to stay. It's now a part of IT, regardless of your company model. The basis on which your business is created now depends on your ability to manage this process.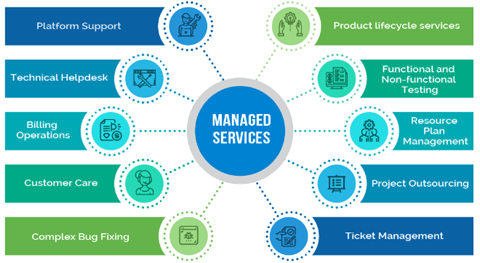 Managed services are becoming popular among businesses because they are cost-effective
When a third party manages your mission-critical corporate platforms, you also save money on operating costs. This is especially true for companies with high employee turnover rates or struggling to maintain a sizable internal IT workforce and the related costs for platform knowledge, training, and tools.
Additionally, managed services' fixed monthly cost structures let your business operate its IT operations budget without worrying about unanticipated costs. Your fees stay the same regardless of how many difficulties there are in any given month. Organizations with a set budget and those making long-term plans both benefit significantly from this reliable expense.
Why are Managed services so critical?
Your firm needs to be digitally agile if it wants to stay ahead of the curve and meet customer expectations as well as the ever-changing industry norms, rules, and requirements. However, it can be challenging to keep up with and meet these needs and expectations.
For instance, cybersecurity is crucial for organizational health and resilience as more workers choose to work remotely. Moreover, it is essential for fending off threats whose potential for disruption is only increasing. These are the top three most crucial IT management concerns, according to the 2021 SIM IT Trends Study, which polled IT executives from 454 firms with average revenue of $6.8 billion:
Security/Cybersecurity/Privacy
IT alignment with business needs
IT personnel/inadequate skills
These three organizational planning and IT-related disciplines are becoming more sophisticated and dynamic. Continuous education and training are necessary to stay at the forefront of one's talents; internal staff may find it difficult to prioritize these needs when conflicting strategic efforts are present. Organizations must be adaptable and resilient in order to seize opportunities and succeed, particularly in today's digital-first, more mobile environment.

Conclusion
Opportunity finds those who are ready for it. And having the resources to ensure that your digital solutions optimize and adapt to the changing requirements your organization depends on is being prepared. You may be ready for any business climate by adjusting to change with solutions prepared for success if you can tap into skilled personnel through managed services.