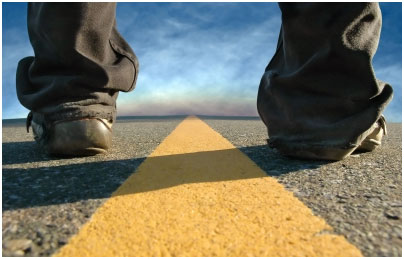 Image courtesy of anankkml at FreeDigitalPhotos.net
Cable Industry is witnessing a major change and has opened up a host of new opportunities for Cable Operator's. There is a tremendous technology growth in new media which will revolutionize the end user experience in entertainment by offering access to new technology, superior content and other value added services. The time has come for cable operators to take benefit of the current market dynamics and embrace new age opportunities. There is plenty of business potential for cable multiservice operators (MSOs) to monetize Cable/Pay TV, Broadband, VOIP, Triple Play Services, Multi Party Partnership etc which is the need of the hour. Cable Operators need to diversify their product portfolio offering, without which they would fail to realize the full potential of Cable Multi service business. Moreover when we think from customer's perspective; they will be more than willing to buy all the services from a single operator rather than relying on multiple vendors for different services. This not only ensures peace of mind for the customer; but is also a win-win situation for both the parties.
The way forward for Cable TV Operators to stay relevant
The shift from analogue to digital has various implications for cable TV players that extend beyond television. The business model of the traditional cable TV service provider has undergone significant transformation. Below are few of the strategies for cable operators to stay relevant in this fast changing technology landscape:
New innovative offerings:
Explore areas to drive revenue growth by offering new attractive plans and services in the market such as Broadband & Voice Combo Plans, Ala Carte or Bundles packages, Content wise packages like Sports, Movies, Action etc, Video on Demand (VoD), Digital Video Recorder (DVR) etc. Operators can also offer digital TV viewing experience like direct-to-home and internet protocol TV (IPTV).
Over the Top (OTT):
Partnering with OTT vendors is fast catching up and is likely to change the dynamics of digital media. Cable Operator in partnership with OTT Vendors can offer new feature rich content and apps to its subscriber. For e.g. Shomi & Netflix in partnership with Broadcasters and Operators offer the viewer's greater flexibility when it comes to what they watch and how they watch it.
Broadband Opportunity:
Cable operators are not only working on cable TV digitization in full swing but are also looking at additional revenue from customers by offering broadband services. The existing cable going into the consumer home for digital cable TV is versatile enough to provide high speed broadband giving the companies massive operating leverage for quick deployment of broadband services. They can offer consumers various packages such as Tiered Bandwidth, Social Media Plans, Speed Booster packages etc
VoIP:
Beyond high-speed Internet access, the cable MSOs have migrated into another area of telecommunications: offering traditional voice services to consumers and business services to commercial users with voice over IP. To offer digital television offering with voice, video and data services, India's next generation cable operators will need to offer a whole host of new services to accommodate a wide variance in customer usage patterns and preferences. Such initiatives must be backed by technology, with Business Support Systems (BSS) at the forefront of vital back-office functionality.
How Elitecore can help in such scenario?
Driving an innovative approach to solve Cable Operators issues & challenges with the help of an integrated billing and subscriber management solution, Elitecore offers an end-to-end real-time policy control and charging, centralized product catalog, provisioning, mediation for
Cable MSOs
. Elitecore solution enables MSO's to offer bundled plans of Cable TV and data services to pre-paid, post-paid, enterprise and residential customers, and thereby effectively monetizing the next-generation digital experience. The solution presents a convergent platform providing a single bill view to the customers for multiple services subscribed, better enabling Franchise, Broadcaster & Content/OTT Partner Management engine for revenue sharing and seamless settlement.