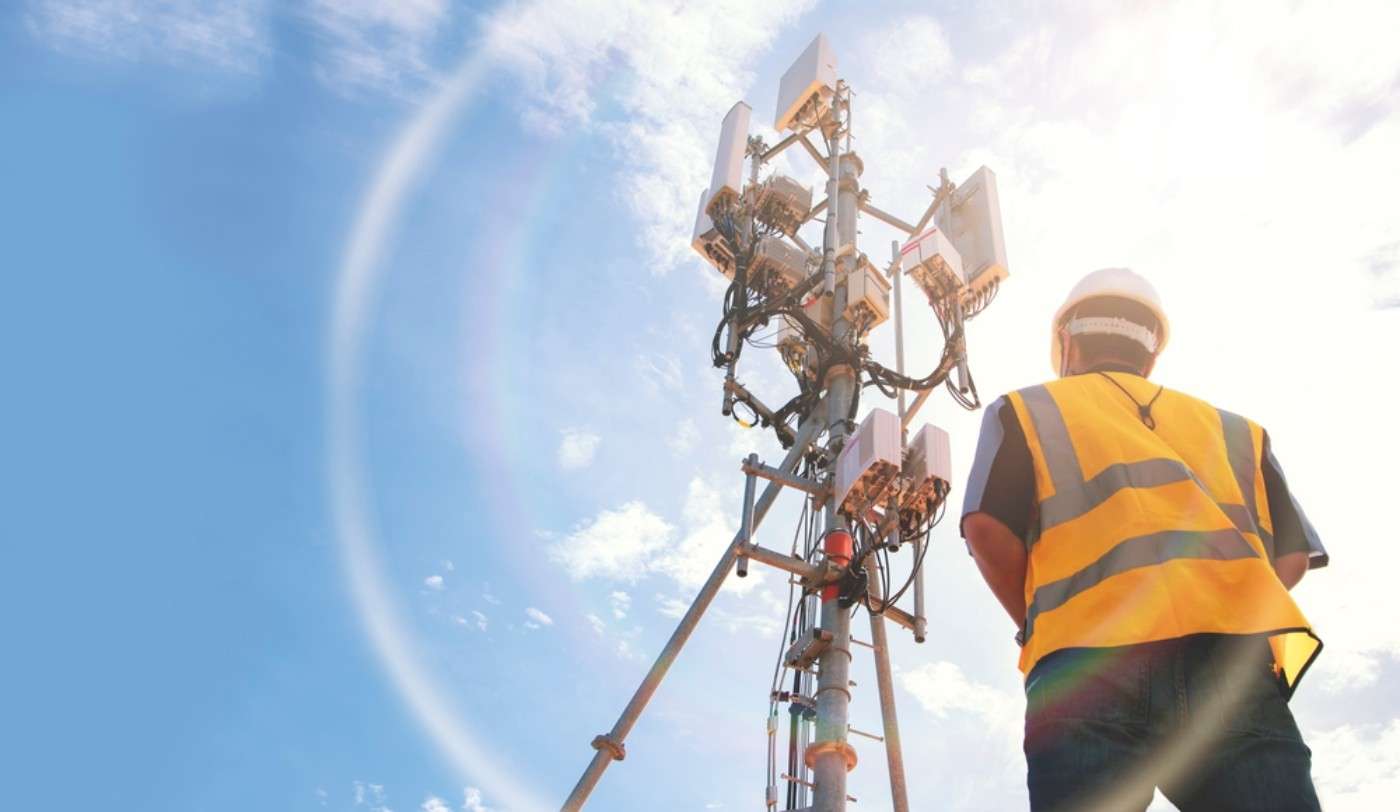 What is Open RAN?
Open RAN is a technical term for standards for Radio Access Network (RAN) interfaces that support interoperability between vendors' gear and facilitate cost-effective network flexibility. In simple words, it denotes a radio access network architecture that is more open than what we previously had.
Open RAN offers higher interoperability through open hardware, software, and interfaces for cellular wireless networks. With 5G networks being rolled out across countries, Open RAN technologies have quickly gained momentum, offering operators more flexibility, automation, and lower costs. Traditional RAN systems provided limited scope for the speedier expansion we are seeing with the 5G roll-out. After all, 5G networks require a high number of base stations for coverage, and telecom companies are eager to find ways to catch up with the requirements.
In the past, it was possible to have different operators for the core network and the RAN network, but there was no scope for interoperability across different suppliers of RAN equipment. Multi-vendor implementation between specified interfaces within the same network has been possible for a few decades now.
Open RAN challenges the limitations, enabling interoperability and the mix-and-match of components. It allows service providers to access equipment from various vendors and ultimately opens up interfaces inside the base station.
Problems for service providers that Open RAN can solve
Open RAN is a push for industry standardization in an ecosystem where vendors don't take into consideration the interoperability of gear while designing it. Open RAN's design standards will ensure that different vendors' equipment is fully compatible.
This decentralization of RAN equipment increases market competition and reduces monopolization. As a result, it leaves room for telecom companies to grab the best gear at competitive prices. Let's look at three problems that Open RAN solves for service providers.
The Open RAN architecture digitizes parts of the network that were traditionally managed by specific hardware and software.
In this new virtualization of particular parts of the network, the RAN Intelligent Controller near-real-time layer (RIC near-RT) manages QoS management, handover control, and load-balancing. Analytics is managed by the RIC non-real-time layer.
Along similar lines, the virtualized functionality of radio frequency and baseband processing is done by the distributed unit (DU) and the remote radio unit (RRU).
These features are designed to provide the core network functionality that is required for all wireless networks. The development of Open RAN aims to provide an open environment and expand the market. There is more scope for technological innovation as different vendors contribute the building blocks of a network, thereby presenting opportunities to operators to choose the most suitable option required for end-user satisfaction.
Growth in Open RAN deployments
Open RAN solutions are moving from trials to pilot implementation in several telecom companies, making them a near-mainstream reality. Companies have to be compliant with the measures defined by standardizing organizations, such as the O-RAN Alliance.
At the same time, the functionality of Open RAN-based networks has to be on par or better than the performance levels of traditional cellular architecture.
Technological advancement is predicted to grow and overtake traditional RAN solutions in both the public cellular and private and industrial cellular markets. The private and industrial segment is likely to become a bigger market than the public cellular, provided the enterprise vertical requirements are satisfied.
Also, considering the current political landscape and restrictions on several Chinese network and equipment vendors, governments may force telcos to replace currently installed RAN solutions. It is likely to make companies adopt Open RAN 5G solutions to break vendor lock-in.
According to Dell'Oro Group, cumulative Open RAN revenue could touch the $15 billion mark in 2025, with revenues from Open RAN contributing to more than 10% of the overall RAN market.
Open RAN Ecosystem
As 5G network adoption continues and Open RAN solutions enable network roll-outs and upgrades at significantly lower costs, operators are increasingly choosing Open RAN approaches to drive higher efficiency, thereby opening up the RAN ecosystem.
Radio providers are playing in a broader market as Open RAN enables vendor diversity and supply chain security. The supplier base is expanding for greater cost flexibility and equipment choice.
The Open RAN architecture is being used for 2G, 3G, 4G, and 5G network deployments in emerging and urban markets. While emerging markets are attracted to Open RAN solutions for their cost-effectiveness, urban markets continue to demand higher speeds, which can be ensured through different technologies adapted by Open RAN solutions, such as artificial intelligence and machine learning. These network solutions are designed to make cellular deployments unified and automated, making it easier to maintain and upgrade networks.
Open RAN is a blessing for private networks. More and more countries are separating spectrum sections for private networks. One of the main barriers to the higher adoption of private, licensed wireless networks is the cost involved. Shifting to open RAN approaches can turn this around and let organizations consider more and more private networks for business innovation.