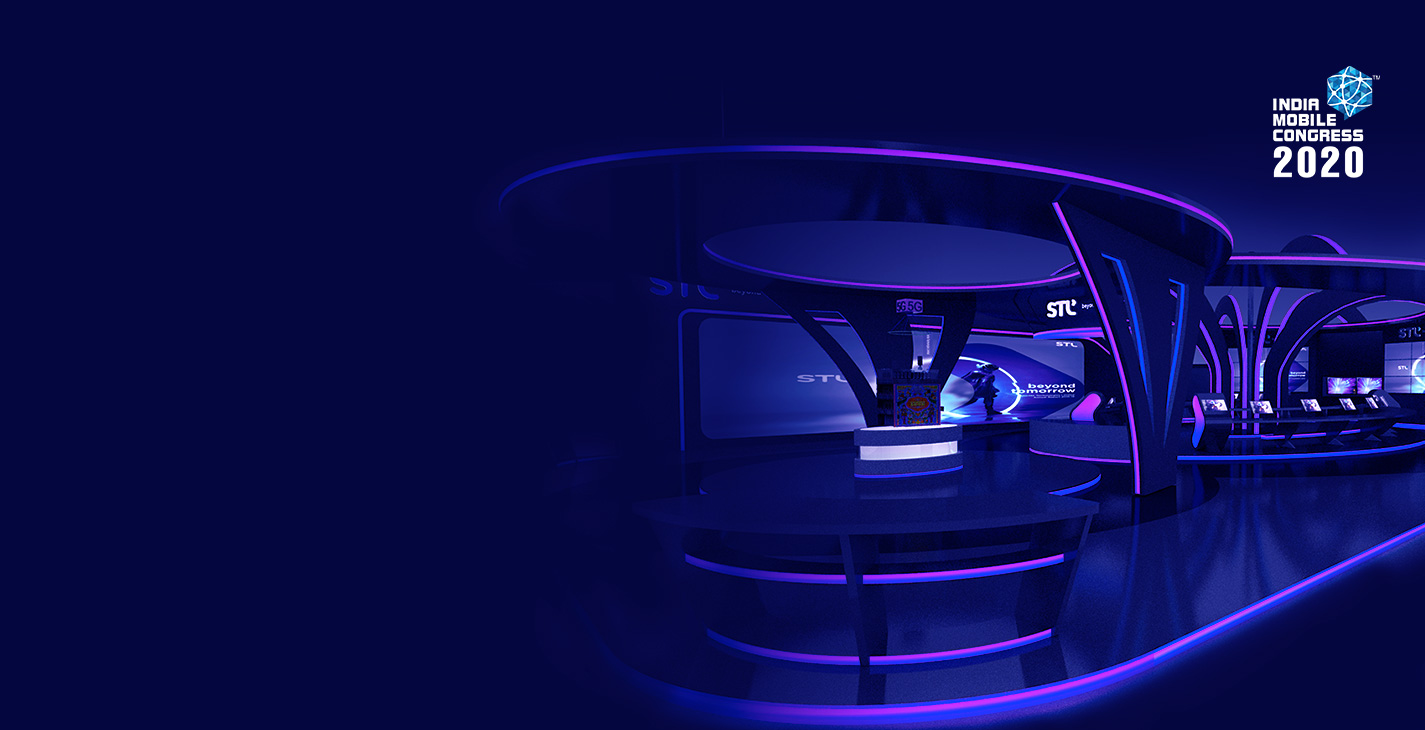 Meet the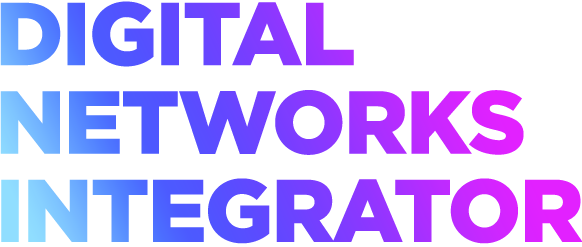 Join us virtually at
IMC2020
8th to 10th December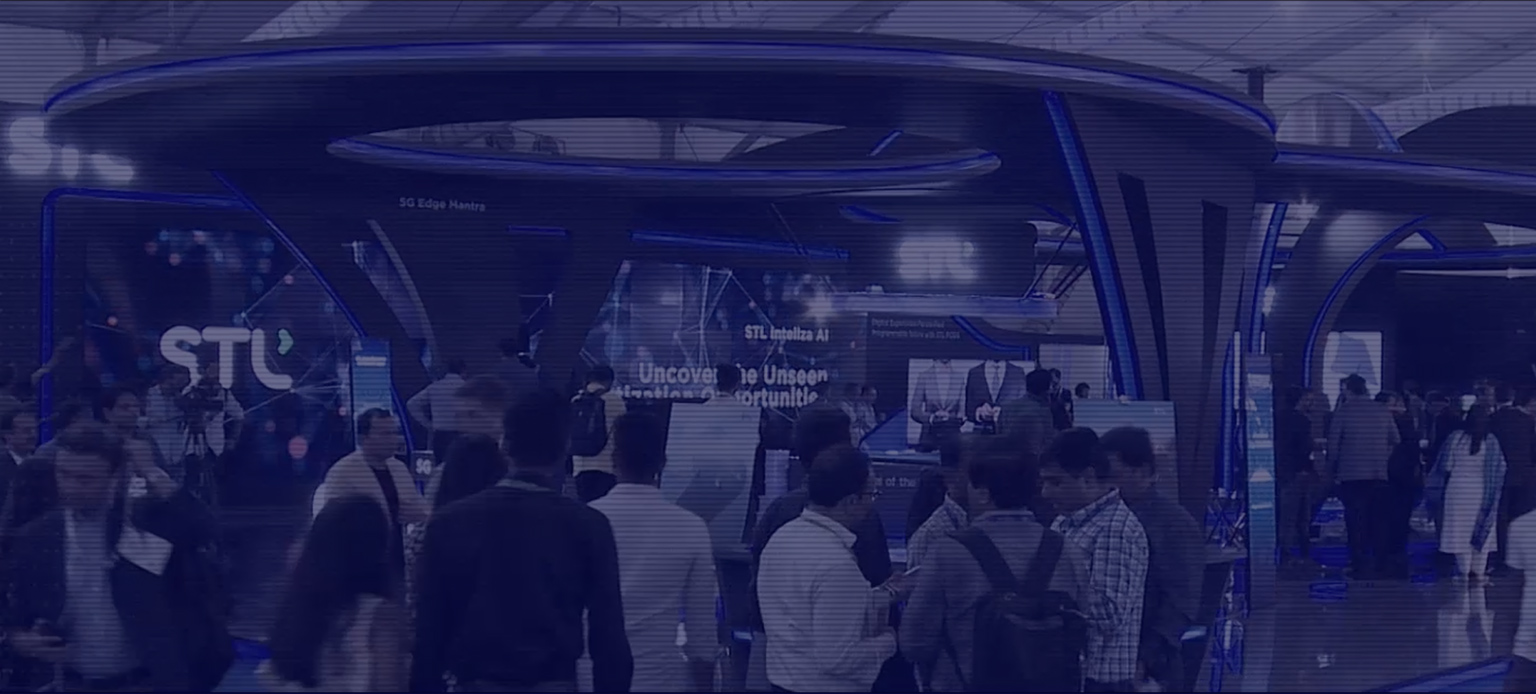 Ewald van der Westhuizen,
I can't explain how impressed we were by STL. It is good to know that the investment we are making is going to be sustainable for the long term.
Hendrik Wilkens,
We can really witness how evolved STL is from the glass to the actual implementation and application of the networks and products in the networks. I haven't witness this ever in my life before.
Stefan Spaelter,
The Fibre tech, deep vertical integration, and interesting product line create an opportunity for partnering in the future.
RS Sharma,
It is really exciting to see the growth in 5G. There is a shift that is required towards bringing the adoption of wireless connectivity and I congratulate the entire STL team for being the growth-driver of this industry.
Anshu Prakash,
5G Edge Mantra is a very innovative product because it brings together backhaul and front end connectivity. I hope that STL gets a good market for it and we are proud that an Indian company is doing it.
Rajan Mathews,
STL has transformed itself, you have been producing stuff in India, you are major exporter of stuff that is made in India. You have innovated on your core and transformed into being an integrator of sorts.
Subashish Gantayet,
STL has done a very professional job with the NCN project. We are really happy to partner with STL. STL's tech which is the best we could have ever got.
Arun Valluri,
We know STL as a pioneer in optical Fibre but what I found interesting is that they have moved up the value chain of connectivity with solutions at both application and access level.
Tejas Mehta,
The company has come a long way from a product company to an integrated networks solutions provider.
Parin Gala,
Wishing the management the very best in achieving their targets and creating shareholder value
Gabriele Di Piazza,
STL's programmable network function suite across wired-wireless network deployments running on top of VMware Telco Cloud, keeps us in an advantageous position to support our mutual customers.
Global TMT,
STL is sitting on a sweet spot (a non-chinese digital network builder), where if STL takes right actions, it can grow 10x.
Gartner
STL technology develops and delivers optical communication products, and network and system integration services
Gilad Garon,
We are thrilled to partner with STL, their staunch focus on technology and strong customer relationships will go a long way in delivering flexible and innovative solutions to customers.
Qualcomm,
In the coming years I see lot of the India companies playing a role which they would have never played in the past, specifically Infrastructure company like yours.
Anuj Jain,
STL has been our partner since inception. As we enhance our value proposition for our customers, STL as our network partner is enabling the reach of our digital sol. to the last mile.
Susanne Stengade,
We have been working with STL for the last 5 years and we have grown a tremendous business together. The partnership has worked out amazing for us.
Overcoming Challenges in Implementing Network Orchestration and Modernization
Advances in Data Centre Applications and the Corresponding Infrastructure Requirements
Delivering Scalable Solutions through Automation in Managed Services
How are Managed Security Services enabling small and medium-sized businesses?
Driving Digital Transformation with Cloud Managed Services
Trends and Challenges in Managed Security Services
The Evolution of Storage Technologies in Data Centers
Harnessing the Power of AI and ML in Network Services
A Look at Modern Data Center Design and Architecture
Closing the Cybersecurity skill Gap with Managed Services
Managed Services for Disaster Recovery in BFSI
How are Managed Security Services enabling small and medium-sized businesses?
Artistry and Ambition: Women at Ikigai Exhibition
Achieving Business Continuity through Cloud Managed Services
A New Era of Excellence: Becoming a V2.0 CMMI Level 5 Company
Best Practices in Cloud Migration – How an MSP can help
Building a Resilient Cybersecurity Strategy with Managed Security Services
Common Security Challenges Faced by Organizations and How Managed Security Services Can Address Them
Managed Services in Manufacturing
Promoting women empowerment for sustainable development
How Is Automation Shaping Managed Services?
Environmental Considerations for Sustainable Fibre Deployment
What are Managed network services?
Building Edge Data Centers
One Fiber, Many Transformations
Delivering Agile and Future-ready Data Center Networks
Seamless Broadband Experience: Unlocking the Power of Network Services and Infrastructure
Role Of Network Integration In Large Enterprises
Promoting Future Skills at the Grassroots
Complete Guide to Managed Data Centre and IT Infrastructure Services
Managed Services in Financial Services
Managed Services for Accelerating Business Transformation
5 Reasons Why Banks Need Managed Services
An Overview of the Use of Aerial Cables in 5G Networks
An Overview of Splicing Techniques: Pros and Cons of Different Methods
The Complete Guide to Cloud-Managed Services
Enabling Digital Transformation Through the Right Managed Service Provider
The Security and Reliability of Fiber Optic Networks for Critical Infrastructure
Fiber Optic Interconnects: How They Improve Cloud Computing Networks
5 Effects of Fibre Optic Cabling on Enterprise Infrastructure Networks
Interesting Facts on Optical Fibre and Optical Fibre Cable
How do Telcos contribute to utilities that utilize IoT technology?
Driving Value with Managed Services
Bridging the Digital Divide in the UK
Debunking the Common Myths about Optical Fibre
How Robotic Tools are Revolutionizing the Detection of Optical Fiber Failures
Recent Advances in Optical Networking Technology: A Look at the Future of Data Transmission
Optical Interconnect Vs. Electrical Interconnect: All You Need to Know
Keep The Network Running in The Remotest Locations: Here's How STL Can Help
5 Benefits of Using a Managed Security Services Provider
Network System Integration: A Guide to Choosing the Right Optical Fiber Manufacturing Company
10 Ways Optical Fibre Has Changed the World
Designing Data Centre Networks: Strategies for Maximum Efficiency and Performance
Accelerating Your Network Modernization Process
Understanding Network Services and How They Enhance Your Business
The Rise of Data Centers in India
Building a Faster, More Connected Healthcare Network with Radio Networks
The Role of Network Integration in Telecom Companies
10 Tips for Simplifying the Installation of Optical Fiber Cables
How Would Data Localization Benefit India?
Complete Guide to Managed Email Security Services
Connecting networks with fiber to make them more reliable and efficient
How Optical Interconnect Enables Data Centre Disaggregation
6 Key Benefits of Optical Interconnect Technology
Implementation of a Robust Fiber Deployment Process
Complete Guide to Managed Data Centre Services
Fibre Deployment: Key to the Success of 5G in India
Data Centre Colocation Services
Fiber Optic Deployment: The Future of Communication
Building Infrastructure For Next-Generation Computing: Data Center Services
Complete Guide to Managed Cloud Infrastructure Services
Accelerating Your Network Transformation with NaaS
The Fibre Journey: One element, billion connections
An in-depth guide for implementing a domain orchestrator
How Fiber to the Home Broadband Is Revolutionizing Internet Connectivity
How to Get Ahead in Service Management & Orchestration?
Securing 5G Open RAN architecture
Exponential growth of IoT and its security in network services
Building Agile Future Ready Data Centers
Designing a secure data center network architecture
Building a robust fiber network: A necessity for 5G
Integrating cutting-edge technologies in fiber deployment
Building a Robust Next-Generation Software-Defined Network
STL's Universal Solution to Bridge India's Rural Digital Gap
Role of 5G Technology in Empowering Rural Digital India
What are Routers in Networking?
WiFi Offloading: How Specialty Cable Can Help Your Business Meet Its Connectivity Needs
What You Must Know About Optical Fiber Cable: Types and Installation Tips
The Ultimate Guide To Choosing The Right Fiber Termination Box For Your Network
Leveraging 5g Http2 Mediation Technology To Maximize The Potential Of Optical Fiber Connectivity
Designing a Data Centre Network – What You Should Consider?
All You Need to Know About the Game-Changing Aerial Cables
All You Need To Know About Fiber Termination Boxes: Installation and Maintenance Guide
Single & Multimode Fiber Optic Cable: What's the difference
5G and Fiber: The Next Digital Network Solution
5G Infrastructure Needed and How STL Can Play a Role to Accelerating 5G
How intermittently bonded ribbon fibers are revolutionizing the communication industry?
10 Reasons Why You Should Switch to Wi-Fi 6 Now!
Enabling Digital Transformation With The Right Managed Service Provider
Reshaping the Future of computing with Edge Data Centers
What Does It Take to Be a Successful Managed Services Provider (MSP)?
What are ORAN, DRAN, cRAN, and vRAN?
Why data localization is essential
How will India's move to 5G be a game changer for Open RAN?
Benefits of Using Optical Fiber Cables: Learn How It Can Improve Your Network
Bend it like Beckham: Choose these fibers for minimum transmission loss
Features of Fiber to the Home: Why You Should Make the Switch Now
Complete Guide to Managed Cloud Infrastructure Services
5G Stats and Its Use Cases
Challenges in Implementing 5G
Demystifying Data Networks: Understanding the Fundamentals of Modern Network Infrastructure
Empowering Connectivity: A Step-by-Step Mini Guide to Building a Future-Proof Network with Fibre Deployment
Deploying Fiber Effectively With Fiber Automation Services
Make your IT infrastructure future-proof by partnering with the right MSPs
Future Proofing and Securing the New Class of Intangible Assets: Data
Managed Services In-house or Outsourced?
Role Of Fiber In Integrated Infrastructure Development
Building a Secure and Intrusion-Proof Network for the Digital Society
Augmenting Your Existing IT Department With Managed Services
Data Science: A Complete Guide
What is server virtualization?
Digital Billing and Revenue Management For Businesses
What are Saas (Software-As-A-Service) Applications?
What is a network switch?
5G Is An Agent Of Change For IOT — Drive The BSS Evolution For The IOT Evolution
5G Speeds In India 16.5 Times Faster Than 4G On Average
What's Hot In 5G BSS And Monetization?
5G Set To Dominate In South-East Asia By 2028, Driven By Global FWA Push
5G Services Now Made Available In 50 Cities Of The Country!
Optical Fiber Guide: Definition, Applications, and FAQs
Know All About System Integration
What is Container as a Service (CaaS) in Cloud Computing?
Market Trends and Emerging Technologies in Cloud Security
Introduction to Machine Learning and its Applications
Importance of A WiFi Management System
What are managed security services? Scope and Benefits
STL appoints Tushar Shroff as Group Chief Financial Officer
Optical fiber: Scoring in the world's biggest sporting event
Disadvantages of Cloud Computing
DATA CENTER IN CLOUD COMPUTING
Building Energy-efficient Data Centers For A Sustainable Future
Modernization of Radio Access Networks
Storage And Management Of Digital Fuel Through Data Center Services
Building a Faster, Scalable, and Optimized Fibre Network Infrastructure
Tailoring The Legacy of Fiber Deployment with End-To-End Fiber Automation
Providing hyper-scale Fibre deployment services
How Are Semiconductors Pivotal For Hi-Tech Manufacturing?
The East is Leading the Digital Evolution
Moonlighting – And Different Perspectives Around It
Fibre vs. satellite: Which is a better approach for rural connectivity?
DIFFERENCE BETWEEN TCP/ IP AND OSI MODEL
Fiber-Distributed Data Interface
How Does Beamforming Improve Network Service?
Privileged Access Management: Explained
Power in a Three-Phase Circuit Explained
Role of Gateways in a Computer Network
Difference Between a Network Hub and Network Switch
Access Point (AP) in Wireless LAN
Managed Services: An Effective Way To Change Your Business Model
Seamless remote working: Fulfilling the demand of the new norm with managed services
Data Localization For Data Centers
Building Secure Data Center Networks
Know all about Data Centres
5G Technology And Its Impact On IoT (Internet Of Things)
What Are Managed Services, and When Do You Need Them?
Managed Services: Catalyzing the digital transformation
Breaking the bias! Women workforce at Optical manufacturing plant
Managed Cloud Services – The Road to Faster IT Modernization and Better Efficiency
Why Cloud RAN is Crucial for 5G Networks
Turn to Data Center Services and Transform Your Business
Why Your Enterprise Needs Managed Services: An Essential Guide
Fibre Optic is the Future of Communication Here's How to Deploy it Quickly, Effectively
Surviving rodent bites, rainfall, and high mountains: Story of armoured cables
Sustainability and High Performance – Attaining Best of Both Worlds with Optical Fibre
Its time to get water positive by 2030
WiFi6 – A much-needed upgrade
5G will empower India's tomorrow
Telemedicine in action, where it matters the most
Changing social behaviour to achieve health and well-being
Committing to Sustainability with responsible sourcing
What are Managed Services?
What Is Sandboxing, And Why Do We Need It?
What is Bandwidth in Networking?
What are the applications of IoT?
Data Analytics: Uses and Capabilities
A Quick Guide to ONT (Optical Network Terminal)
Living Our Purpose During our 9 to 5s
Daughters' Day Diary – My Motherhood Journey
STL Care: Care for the ones who matter, especially those at home
STL is back at Asia's largest technology festival – India Mobile Congress 2022
Digital Technology – Scripting India's Success Story
Beyond the call of Duty: Restoring network in the High Himalayas
How our heroes delivered on critical national projects during the COVID crisis
Diversity, Equality, and Inclusion: STL Culture
5G Open RAN: What You Need to Know
Open RAN: Optimise TCO in a Smarter Way
The Importance of Network Security in this Digital Age
How Can Blockchain Prevent the Next Pandemic?
Cloud Computing in India: Scope, Benefits, Investments & Infrastructure
A Beginner's Guide to Cloud Platform-as-a-Service
Why is Cloud Computing Among Top Skills India Inc Hiring for?
How Technology Will Drive Greater Fan Engageme