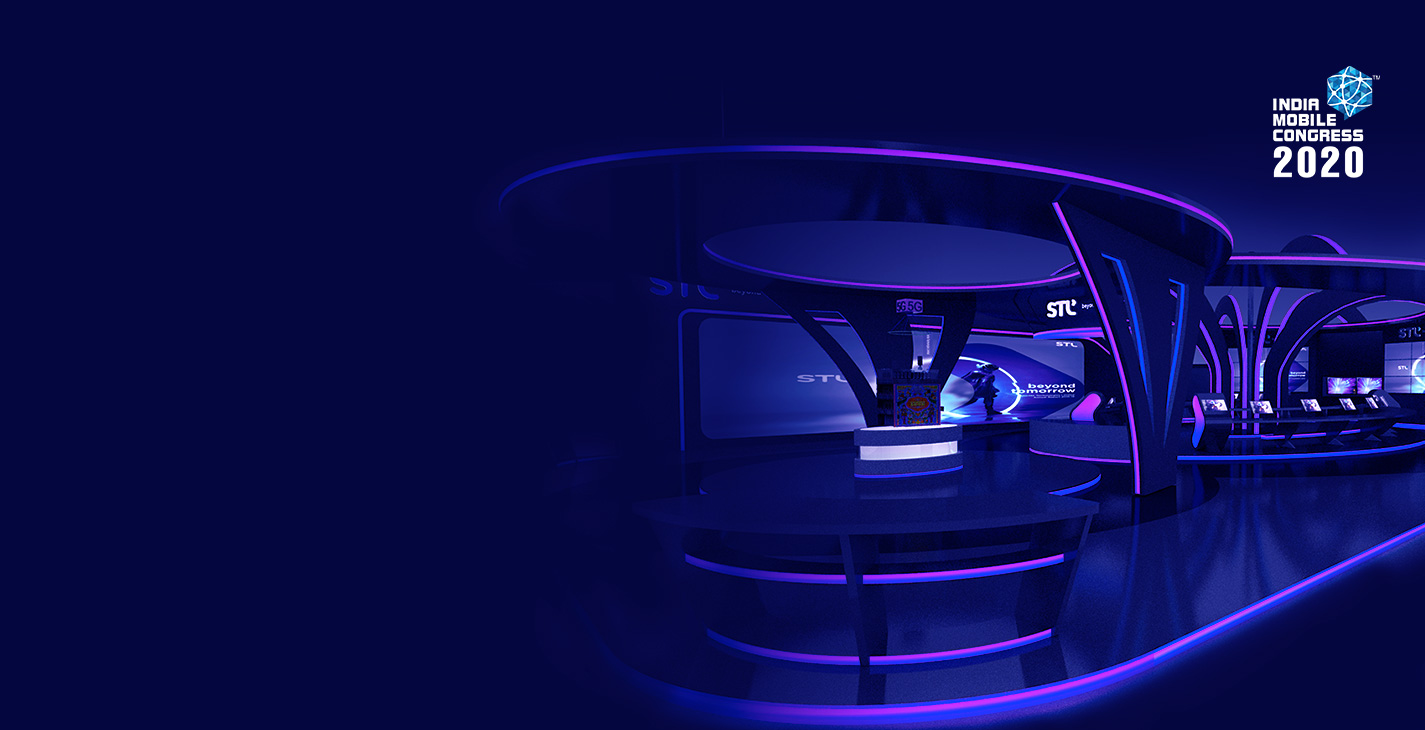 Meet the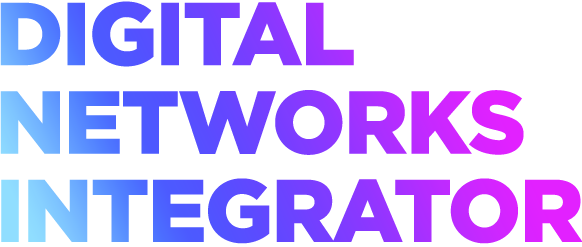 Join us virtually at
IMC2020
8th to 10th December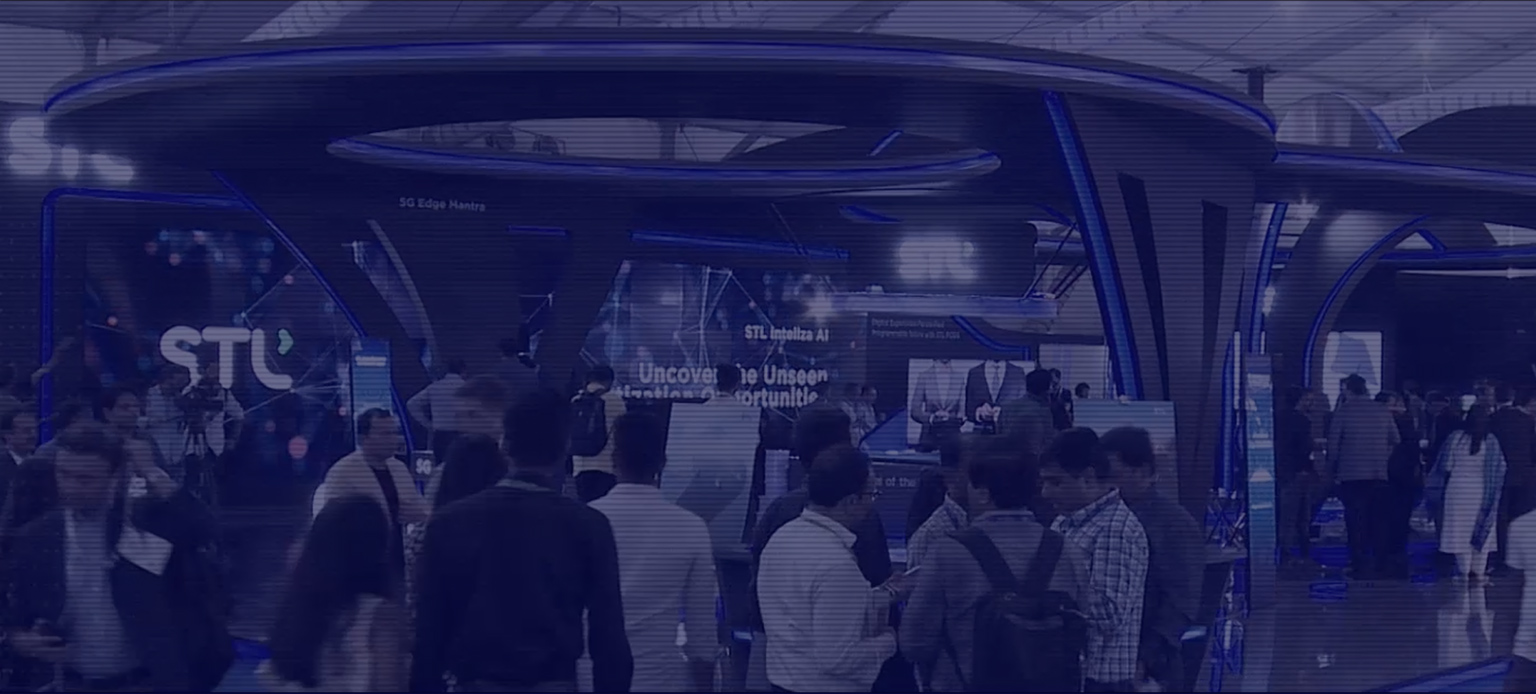 Ewald van der Westhuizen,
I can't explain how impressed we were by STL. It is good to know that the investment we are making is going to be sustainable for the long term.
Hendrik Wilkens,
We can really witness how evolved STL is from the glass to the actual implementation and application of the networks and products in the networks. I haven't witness this ever in my life before.
Stefan Spaelter,
The Fibre tech, deep vertical integration, and interesting product line create an opportunity for partnering in the future.
RS Sharma,
It is really exciting to see the growth in 5G. There is a shift that is required towards bringing the adoption of wireless connectivity and I congratulate the entire STL team for being the growth-driver of this industry.
Anshu Prakash,
5G Edge Mantra is a very innovative product because it brings together backhaul and front end connectivity. I hope that STL gets a good market for it and we are proud that an Indian company is doing it.
Rajan Mathews,
STL has transformed itself, you have been producing stuff in India, you are major exporter of stuff that is made in India. You have innovated on your core and transformed into being an integrator of sorts.
Subashish Gantayet,
STL has done a very professional job with the NCN project. We are really happy to partner with STL. STL's tech which is the best we could have ever got.
Arun Valluri,
We know STL as a pioneer in optical Fibre but what I found interesting is that they have moved up the value chain of connectivity with solutions at both application and access level.
Tejas Mehta,
The company has come a long way from a product company to an integrated networks solutions provider.
Parin Gala,
Wishing the management the very best in achieving their targets and creating shareholder value
Gabriele Di Piazza,
STL's programmable network function suite across wired-wireless network deployments running on top of VMware Telco Cloud, keeps us in an advantageous position to support our mutual customers.
Global TMT,
STL is sitting on a sweet spot (a non-chinese digital network builder), where if STL takes right actions, it can grow 10x.
Gartner
STL technology develops and delivers optical communication products, and network and system integration services
Gilad Garon,
We are thrilled to partner with STL, their staunch focus on technology and strong customer relationships will go a long way in delivering flexible and innovative solutions to customers.
Qualcomm,
In the coming years I see lot of the India companies playing a role which they would have never played in the past, specifically Infrastructure company like yours.
Anuj Jain,
STL has been our partner since inception. As we enhance our value proposition for our customers, STL as our network partner is enabling the reach of our digital sol. to the last mile.
Susanne Stengade,
We have been working with STL for the last 5 years and we have grown a tremendous business together. The partnership has worked out amazing for us.
One Fiber, Many Transformations
Delivering Agile and Future-ready Data Center Networks
Seamless Broadband Experience: Unlocking the Power of Network Services and Infrastructure
Role Of Network Integration In Large Enterprises
Promoting Future Skills at the Grassroots
Complete Guide to Managed Data Centre and IT Infrastructure Services
Managed Services in Financial Services
Managed Services for Accelerating Business Transformation
5 Reasons Why Banks Need Managed Services
An Overview of the Use of Aerial Cables in 5G Networks
An Overview of Splicing Techniques: Pros and Cons of Different Methods
The Complete Guide to Cloud-Managed Services
Enabling Digital Transformation Through the Right Managed Service Provider
The Security and Reliability of Fiber Optic Networks for Critical Infrastructure
Fiber Optic Interconnects: How They Improve Cloud Computing Networks
5 Effects of Fibre Optic Cabling on Enterprise Infrastructure Networks
Interesting Facts on Optical Fibre and Optical Fibre Cable
How do Telcos contribute to utilities that utilize IoT technology?
Driving Value with Managed Services
Bridging the Digital Divide in the UK
Debunking the Common Myths about Optical Fibre
How Robotic Tools are Revolutionizing the Detection of Optical Fiber Failures
Recent Advances in Optical Networking Technology: A Look at the Future of Data Transmission
Optical Interconnect Vs. Electrical Interconnect: All You Need to Know
Keep The Network Running in The Remotest Locations: Here's How STL Can Help
5 Benefits of Using a Managed Security Services Provider
Network System Integration: A Guide to Choosing the Right Optical Fiber Manufacturing Company
10 Ways Optical Fibre Has Changed the World
Designing Data Centre Networks: Strategies for Maximum Efficiency and Performance
Accelerating Your Network Modernization Process
Understanding Network Services and How They Enhance Your Business
The Rise of Data Centers in India
Building a Faster, More Connected Healthcare Network with Radio Networks
The Role of Network Integration in Telecom Companies
10 Tips for Simplifying the Installation of Optical Fiber Cables
How Would Data Localization Benefit India?
Complete Guide to Managed Email Security Services
Connecting networks with fiber to make them more reliable and efficient
How Optical Interconnect Enables Data Centre Disaggregation
6 Key Benefits of Optical Interconnect Technology
Implementation of a Robust Fiber Deployment Process
Complete Guide to Managed Data Centre Services
Fibre Deployment: Key to the Success of 5G in India
Data Centre Colocation Services
Fiber Optic Deployment: The Future of Communication
Building Infrastructure For Next-Generation Computing: Data Center Services
Complete Guide to Managed Cloud Infrastructure Services
Accelerating Your Network Transformation with NaaS
The Fibre Journey: One element, billion connections
An in-depth guide for implementing a domain orchestrator
How Fiber to the Home Broadband Is Revolutionizing Internet Connectivity
How to Get Ahead in Service Management & Orchestration?
Securing 5G Open RAN architecture
Exponential growth of IoT and its security in network services
Building Agile Future Ready Data Centers
Designing a secure data center network architecture
Building a robust fiber network: A necessity for 5G
Integrating cutting-edge technologies in fiber deployment
Building a Robust Next-Generation Software-Defined Network
STL's Universal Solution to Bridge India's Rural Digital Gap
Role of 5G Technology in Empowering Rural Digital India
What are Routers in Networking?
WiFi Offloading: How Specialty Cable Can Help Your Business Meet Its Connectivity Needs
What You Must Know About Optical Fiber Cable: Types and Installation Tips
The Ultimate Guide To Choosing The Right Fiber Termination Box For Your Network
Leveraging 5g Http2 Mediation Technology To Maximize The Potential Of Optical Fiber Connectivity
Designing a Data Centre Network – What You Should Consider?
All You Need to Know About the Game-Changing Aerial Cables
All You Need To Know About Fiber Termination Boxes: Installation and Maintenance Guide
Single & Multimode Fiber Optic Cable: What's the difference
5G and Fiber: The Next Digital Network Solution
5G Infrastructure Needed and How STL Can Play a Role to Accelerating 5G
How intermittently bonded ribbon fibers are revolutionizing the communication industry?
10 Reasons Why You Should Switch to Wi-Fi 6 Now!
Enabling Digital Transformation With The Right Managed Service Provider
Reshaping the Future of computing with Edge Data Centers
What Does It Take to Be a Successful Managed Services Provider (MSP)?
What are ORAN, DRAN, cRAN, and vRAN?
Why data localization is essential
How will India's move to 5G be a game changer for Open RAN?
Benefits of Using Optical Fiber Cables: Learn How It Can Improve Your Network
Bend it like Beckham: Choose these fibers for minimum transmission loss
Features of Fiber to the Home: Why You Should Make the Switch Now
Complete Guide to Managed Cloud Infrastructure Services
5G Stats and Its Use Cases
Challenges in Implementing 5G
Demystifying Data Networks: Understanding the Fundamentals of Modern Network Infrastructure
Empowering Connectivity: A Step-by-Step Mini Guide to Building a Future-Proof Network with Fibre Deployment
Deploying Fiber Effectively With Fiber Automation Services
Make your IT infrastructure future-proof by partnering with the right MSPs
Future Proofing and Securing the New Class of Intangible Assets: Data
Managed Services In-house or Outsourced?
Role Of Fiber In Integrated Infrastructure Development
Building a Secure and Intrusion-Proof Network for the Digital Society
Augmenting Your Existing IT Department With Managed Services
Data Science: A Complete Guide
What is server virtualization?
Digital Billing and Revenue Management For Businesses
What are Saas (Software-As-A-Service) Applications?
What is a network switch?
5G Is An Agent Of Change For IOT — Drive The BSS Evolution For The IOT Evolution
5G Speeds In India 16.5 Times Faster Than 4G On Average
What's Hot In 5G BSS And Monetization?
5G Set To Dominate In South-East Asia By 2028, Driven By Global FWA Push
5G Services Now Made Available In 50 Cities Of The Country!
Optical Fiber Guide: Definition, Applications, and FAQs
Know All About System Integration
What is Container as a Service (CaaS) in Cloud Computing?
Market Trends and Emerging Technologies in Cloud Security
Introduction to Machine Learning and its Applications
Importance of A WiFi Management System
What are managed security services? Scope and Benefits
STL appoints Tushar Shroff as Group Chief Financial Officer
Optical fiber: Scoring in the world's biggest sporting event
Disadvantages of Cloud Computing
DATA CENTER IN CLOUD COMPUTING
Building Energy-efficient Data Centers For A Sustainable Future
Modernization of Radio Access Networks
Storage And Management Of Digital Fuel Through Data Center Services
Building a Faster, Scalable, and Optimized Fibre Network Infrastructure
Tailoring The Legacy of Fiber Deployment with End-To-End Fiber Automation
Providing hyper-scale Fibre deployment services
How Are Semiconductors Pivotal For Hi-Tech Manufacturing?
The East is Leading the Digital Evolution
Moonlighting – And Different Perspectives Around It
Fibre vs. satellite: Which is a better approach for rural connectivity?
DIFFERENCE BETWEEN TCP/ IP AND OSI MODEL
Fiber-Distributed Data Interface
How Does Beamforming Improve Network Service?
Privileged Access Management: Explained
Power in a Three-Phase Circuit Explained
Role of Gateways in a Computer Network
Difference Between a Network Hub and Network Switch
Access Point (AP) in Wireless LAN
Managed Services: An Effective Way To Change Your Business Model
Seamless remote working: Fulfilling the demand of the new norm with managed services
Data Localization For Data Centers
Building Secure Data Center Networks
Know all about Data Centres
5G Technology And Its Impact On IoT (Internet Of Things)
What Are Managed Services, and When Do You Need Them?
Managed Services: Catalyzing the digital transformation
Breaking the bias! Women workforce at Optical manufacturing plant
Managed Cloud Services – The Road to Faster IT Modernization and Better Efficiency
Why Cloud RAN is Crucial for 5G Networks
Turn to Data Center Services and Transform Your Business
Why Your Enterprise Needs Managed Services: An Essential Guide
Fibre Optic is the Future of Communication Here's How to Deploy it Quickly, Effectively
Surviving rodent bites, rainfall, and high mountains: Story of armoured cables
Sustainability and High Performance – Attaining Best of Both Worlds with Optical Fibre
Its time to get water positive by 2030
WiFi6 – A much-needed upgrade
5G will empower India's tomorrow
Telemedicine in action, where it matters the most
Changing social behaviour to achieve health and well-being
Committing to Sustainability with responsible sourcing
What are Managed Services?
What Is Sandboxing, And Why Do We Need It?
What is Bandwidth in Networking?
What are the applications of IoT?
Data Analytics: Uses and Capabilities
A Quick Guide to ONT (Optical Network Terminal)
Living Our Purpose During our 9 to 5s
Daughters' Day Diary – My Motherhood Journey
STL Care: Care for the ones who matter, especially those at home
STL is back at Asia's largest technology festival – India Mobile Congress 2022
Digital Technology – Scripting India's Success Story
Beyond the call of Duty: Restoring network in the High Himalayas
How our heroes delivered on critical national projects during the COVID crisis
Diversity, Equality, and Inclusion: STL Culture
5G Open RAN: What You Need to Know
Open RAN: Optimise TCO in a Smarter Way
The Importance of Network Security in this Digital Age
How Can Blockchain Prevent the Next Pandemic?
Cloud Computing in India: Scope, Benefits, Investments & Infrastructure
A Beginner's Guide to Cloud Platform-as-a-Service
Why is Cloud Computing Among Top Skills India Inc Hiring for?
How Technology Will Drive Greater Fan Engagement In Sports?
The Future Of Telcos – How Accurate Were Our Predictions?
Role of 5G in the Digital Economy and How It Is Impacting the Industry
Enabling Rural Connectivity for the World
Evolution of 5G and its use cases
Is Metaverse the next-gen internet
Small Cell Technology: Building the Foundation for 5G
5G mmWave Technology: What you need to know?
Top Managed Services Trends in 2022 That Will Change the Future of Business
Two nations, one mission – Connecting the unconnected
Jeewan Jyoti – Now Renu and her family of seven, smile through tough times
ADSS Fiber Optic Cable: What You Should Know
IoT (Internet of Things) – Everything you need to know
SaaS: Helping Businesses Scale Their Way to Success
Building an Ecosystem to Capitalise on the 'XaaS' Economy Harnessing 5G and Cloud
Network Segmentation – Optimum Data Protection
Skilling for Next Generation Networks
Inflationary pressures in the world of fibre and how companies are handling it
Enabling Fiberisation: Creating Networks for the Future
Edge AI – Driving Next-Generation AI
How O-RAN helps network operators focus on the lowest TCOs, not price
Leverage RIC to unlock RAN's true potential
Meeting the insatiable appetite for fiber – How STL is boosting their presence to support America's network builder and operators
G657A2 Fibers: The Panacea to the Optical Fiber Bending Dilemma
Around the world in 60 Days
Role of Private 5G Networks in Industry 4.0 & Beyond
Cloud and Connectivity in the 5G Era
Fibre Broadband: The Complete Guide
Spectrum Management For Wireless Network
Introduction to G652D Fiber
Introducing A1 Fiber Cables
What is 5G Mediation HTTP/2?
All You Need to Know About 5G Small Cell Systems
Building Agile 5G Connectivity for Enterprises
Everything about GPON (Gigabit Passive Optical Network)
Advances in Fibre-Optic Cable and Connectivity
Bend Insensitive Fibres Improve Network Installation Performance and Maintenance
pFTTx: Reshaping the network landscape of future
Data Centers: What, Why and How?
5G & FTTH Network Convergence – Impact on Physical Layer
Road to 5G built on Fibre
Bend Insensitive Fibers – Foundation for Stellar Future Ready Networks
Network Connectivity with Twisted Pair Cables
How Full-Fibre Connectivity Will Turbocharge the Regions Response to the Global Covid
Marketplace Model – The Digital Economy Catalyst for CSPs
Know All About RDOF: The American Rural Broadband Initiative to Transform Millions of Lives
Underground Cable Laying: All You Need to Know
Building Fibre Dense Networks with Air Blown Microcables
Rewriting the FTTx Playground With Open and Disaggregated Method
Getting Your Business Support System (BSS)-on-Cloud Strategy Right
Introduction to Aerial Fiber Cables
Microcables – Optimal Solution for Denser and Faster Fiber Deployment
CAT 6A Cable – All You Need to Know
Guide to Data Center Design
Inside the World of An FTTH Cabinet
What is Optical Fibre Splice Loss?
The Technology and Economics of Expanding Rural Broadband in the USA
Building Future Ready Networks With Innovative Fiber Optics Solutions
Digital Policy Control and Charging
How to improve the competitiveness and profitability of OSS/BSS Investment
The Undisputable Potential of WiFi 6.0
Monetization of 5G – What CSPs need to look at?
The coming of age for the XaaS model
4 Myths about 5G Monetization that You Need to Know
Everything You Need to Know About BSS Transformation
We're One Big Happy Family that Takes Customer Delight to the Moon!
Better future of IoT with Next-Gen Wi-Fi Solution
Wi-Fi 7: The upcoming next-gen Wi-fi transformation
Step aside Jai and Veeru… this is the era of Sunita and Sindhu!
Be the example you wished for
The Future is connected with 5G & WiFi
Puneet's story of #Ilovemywork
It doesn't take a Maniac to make a better world! But it sure does help.
Notes from a rollercoaster- My STLer journey
Notes to myself … the memoirs of a STLher journey
Beyoncé asked "Who run the world?" … We announced "STLhers do!!"
When your work is exciting, 8 years go by in a jiffy!
The Complete Cloud Model: Everything-as-a-Service (XaaS)
Microservices transforming the coming-of-age OSS/BSS model
Taking the leap to the future of customer management and service solutions
Unified Product Catalog (UPC): A complete centralized platform for digital services and products
Pankaj's story of #ILoveMyWork
Policy and Charging Control (PCC) – A niche platform for effective digital charging services
Microservices and performance testing with Cloud Native environment
NaaS: Now & Later? How Network as a Service benefit your business?
Monitor JVM Metrics in a Cloud Native Environment
Microservices and Exposure of Custom KPIs in Cloud Native Environment
The next-gen OSS/BSS Solutions – Reshaping the future of Telecom Infrastructure
Weaving a new growth of digital transformation with next-gen Wi-Fi 6.0
Madalina's Story of #ILoveMyWork
5G PCRF – The New Way to Bring Efficiency and Monetize 5G Investments
WiFi6: High-Speed Connectivity via Next-Gen Wi-Fi
CSPs Transitioning from Legacy to Digital Billing Systems
Understanding the Key Attributes of Cloud-Native Applications
Single Mode Fiber Optical Cable VS Multimode Fiber Optical Cable
Mobile Virtual Network Operators (MVNO) – Key Trends and Opportunities
Unlocking Business Opportunities for Mobile Virtual Network Operators (MVNO)
5G Use Cases to Monetize: Empowering New Business Opportunities
CSPs in Digital Partner Ecosystems
Guide to Enterprise Marketplaces
Know all about Intermittent Bonded Ribbon Fibre Cables
Ways to Mitigate Challenges in CSR
Let's Discover Fibre to the Home (FTTH)
CSPs Switching to Digital BSS: Transforming Service Monetization Requirements
STL's Effective WiFi Monetization Strategy
Thibaut's Story of #ILoveMyWOrk
Wi-Fi Offloading for Congestion-Free 5G era
Wireless or WiFi Spectrum Management: Know it All
Digitization and 5G for a Greener EU Economy
STL's Digital Cloud-Native Platform (dCNP) Embracing 5G, IoT, B2B2X & more
STL Recognized by Gartner as Digital Marketplace & BSS Vendor for CSP Monetization in 2021 Report
FTTP: Broadband Quality That Enterprises Deserve
5G Network Slicing FAQs: A Quick Guide
What is 5G Network Slicing? And How Does it Benefit Industries?
Unlocking 5G for CSPs through Monetization
Monetization of 5G for IoT & Digital Enterprises
Energy Savings with 5G New Radio (NR)
A Corporate Culture built on Responsible Operations, Social Impact and Transparency
How is Cloud Computing Fuelling Technological Advancement?
The Importance of Networks and Their Fiberization
All About Bend-Insensitive Optical Fibre Cable
STL Wins Big For 5G Digital Marketplace At TMForum Catalyst Program
Ofcom Empowering UK's Broadcasting & Telecom
BSS on Cloud: Boosting Revenue Streams for CSPs
Your Guide to Australia's ACMA
5G Network Slicing Use Cases-Tracing Untold Possibilities
Fixed Wireless Access & 5G to Curb Digital Divide
Unified Networks to Promote Digital Maturity!
Future of Global Supply Chain
The Future for Large Technology Businesses
Use of Data Science and Digital Platform for Digital Transformation
Stellar Fiber: Bend-Insensitive Installers Fiber
Communication Network for Jammu & Kashmir
How to Orchestrate & Automate 5G Network Slicing?
STL's iCore: Design Competent Networks of Future
Digital Enterprise Marketplace: Ecosystem and Opportunities for APAC
Exploring OpenRAN & 5G as Technologies of Future
Challenges in Deploying Fiber in City
What Are G657A2 Bend Insensitive Cables?
Expanding the Data Center to the Edge
Fiberization for Crisis Management at XL Axiata
Optical Fibre Micro Cables Deployment Methods
Fiber Reinforced Plastic Poles for Quicker Telecom Deployments
STL's Access Solution provides seamless ecosystem
Blended Finance Gives Access To Finance For CSR
CSR And Impact Investment
STL's Optical Fibre Journey to Connecting Every Home
STL's 432F: World's Thinnest Optical Fibre Cable
Fibre for Digital India: Rural Connectivity
Riding the Digital Highway Through Business Support System (BSS) Transformation
Digital India Foa A Digitally Empowered Society
Skill Development For New Generation Network Deployment
Network Slicing in 4G & Previous Generations
Optical Fibre Cable: Construction & Working
STL's Next-Gen Wifi Solution: dWiFi
STL's Seamless Wi-Fi 6 Solution: Hamsa
Weathering The Storm: How to Prevent Data Centre Downtime?
What is Aerial Optical Fibre Cable?
Anything as a Service (XaaS) as Key of the Digital Future
Aerial Fibre Optic Cable: STL's WorkSafe
5G Network Slicing: Growth and Evolution
5G Network Slicing for CSPs: All You Need to Know
Network Topology: What, Why, and Where?
Embracing 5G to Converge in the Digital Era
STL steals the show at Connected Britain 2021
Enterprise Marketplace: Cloud-Native Businesses
Improving Application Testing Through Service Virtualization
Deployment of Automated Robots in Data Centres
Will the Evolution of 5G be Harmful to People?
Modelling in Product Catalogue via 5G Services
How Businesses Use Private 5G Networks to Their Full Potential?
Physical Infrastructure Access (PIA): Know it All
ESG: Setting National & Global Ideals
Steer Clear of Cloud Migrating Problems
Data Centres Going Green in the 5G world
Optical Fibre Cable for Global Communication
5G and WiFi 6 Driving Connectivity and Businesses
5G Deployment: For Unmatched Speed and Potential
Data Centre Virtualisation to Reduce Emissions
Network Virtualisation: All Need to Know
Meet WiFi 6: The Prospects and Prominence
5G: Bridging the Gap Between Urban and Rural
Effects of 5G on the Cloud Ecosystems
Data Centre Security 101: All You Need to Know
STL Connecting Australia via Opticonn Solutions
Why I love my work at STL – the STLer way
Acknowledging STL's Constant Commitment to ESG
STL's ThinkAhead Offering High-Speed Connectivity
STL Enables 5G-ready Network Across Indonesia
Indian Navy Trusts STL With Enterprise Network
Unveiling NSW 2.0: Leapfrog the evolution!
I am a STLer and #ILoveMyWork
Cloud-Native Platform as a Product: Unsung Heroes
Blockchain & Data Virtualization: Heavenly Match
Purpose, passion, learning, and love – #ilovemywork Shafia Kazmi
5G Will Change Everything You Know About Banking
Troubleshooting 101: Bid Farewell to WiFi Issues
Rise of 5G Set to Revolutionize Voice Services
FTTx & FTTh: An Encyclopedic Breakdown from the Experts
Srinagar Set to Undergo Drastic Smart City Transformation
5G for Innovation in the Mobile Gaming Industry
A $30 Billion Opportunity: IT Sector's 5G Rollout
Will 5G Affect Aircraft Instruments?
Edge Computing: Bringing IoT to Homes & Industries
Reimagining Telecom OSS/BSS Systems to Capitalize 5G Opportunities for Next Level Growth
Open Sesame! Embrace the 5G, O-RAN Revolution
Data Networks: Unsung Hero of Modern Connectivity
Does the World Really Need 5G?
5G- Transforming The Future of Live Streaming
Where does the Parliamentary Panel Stand on 5G?
O-RAN Explained: Architecture, Benefits, and Components
Rishi's #ilovemywork story – Live.Work.Inspire.Repeat
The Curious Case of 5G on Analytics
Optical Fibre Cable: Working, Applications & More
WiFi: How Much Do You Really Know?
Ghar Tak Fibre: Not a Distant Dream Anymore
Wireless Fidelity: The Rundown
4 Key Elements for Designing Data Centers
Network Orchestration: All You Need to Know
COVID-09: Dealing With the Contagion 10 Years Ago
How Businesses Can Embrace Memes for Virality
State of Independent Artists During COVID 19
Determine Your Trust Through 'Digital Identity'
It's Time to Give Edge Computing Some Space
What If COVID Struck in 2005: A Tribute to Digital Networks
Introduction to Virtualization
Softwarization of Core Telecom
Bernie Sanders Meme Reveals Magic of Digital Networks
Policy Initiatives Fueling Data Centres in India
Optical Fibre Key for 5G and FTTx Environments
How ESG creates value for an organisation?
Recognitions for STL's Network Software solutions
How a circular economy will help India post COVID-19?
The Virtuous Triangle of eCPRI, 5G and Open vRAN
Reaffirming responsible operations with sustainable manufacturing
Robust Broadband Key to Bridge the Digital Divide
Digital Networks in the Data-Driven Era
Bringing FTTx Broadband to Remote Regions
Cloud-Native Route for Network Modernization
Platformication for Faster Deployment of WiFi
Digital Networks Take the Driver's Seat
STL's dTelco™ Awarded at 2020 Glotel Awards
WiFi 101: Applications, Working & WiFi-6
All About 5G: The Next Big Thing After WiFi
Semantics of Multi-Sided Business Models
Connecting the Dots for a Future-Proof FTTx
Converged Charging Systems for the Win
Policy Impetus – Digitisation in Defence 2/3
Leveraging O-RAN for Future-Proof 5G
Policy Impetus to Enable Digital Defense
Understanding Platforms & Market Ecosystems
Aggregating the Disaggregated for CSPs
FTTx: The Future of Gigabit Connectivity
Cloud-Native Data Centre for the Future
Project Varun: Securing the Nation's Borders
NFS: Optical Fibre Cable for Critical Defense
Digital Supremacy for Battle-Readiness (3/3)
Role of IoBT in the Battlefield (2/3)
Indian Defence Needs a Digital Avatar (1/3)
Edge Computing for Future-Ready Networks
STL: 25 years of Transcending Boundaries, Transforming Lives
The Secret SLAUCE of Digital Networks
Intelligent Analytics Platform for CSPs
Orchestration for Network Automation
Stellar™ – The Installer's Optical Fibre
World-Class Project During Lockdown
Indian Safe Cities: A Global Benchmark
Hyperscale Data Centres: Agile & Resilient
Need for Safe Cities in the 'New Normal'
O-RAN (OpenRAN) for Better Network Economics
STL: Creating Tomorrow's Network Solutions
Going Digital: The Marketplace Business Model
Indicium Lite™ for Better FTTx Deployment
Smart City Ecosystem Against COVID-19
Digital Networks to Combat COVID-19
FTTx: Pandemic Streaming and Beyond
Unlocking Business Potential in Defence
NB-IOT: Paradigm Shift in Industrial IOT
Digitally-Enabled Security During Lockdown
Telcos to Take a Leaf Out of the OTT Book
Offloading from Cellular Networks to WiFi
Will 3D Printing Benefit Telcos?
Pandemic Data Surge: Fibre to the Rescue
Fibre for Pandemic Connectivity and Beyond
Optimising 5G in Times of Capex Constraints
Strategies to Increase Reach of 5G Networks
The Magic of Small Cells with Fibre Backhaul
Analytics for Telcos' Customer Delight
Top 5 Challenges in Edge Computing
Deployment of Edge Computing Ecosystems
Need for 'Intelligent Edge Computing'
Managing Data Between LTE & WiFi During WFH
Telcos' Role in Sustainable Development
Telcos' Journey to Sustainability
Need for Sustainable Telco Operations
Beyond Tomorrow: What Lies Beyond 5G?
NB-IOT: Redefining IOT Connectivity
Digital Avatar for Indian Defence
STL Garv: Connecting Rural India
Strategies for Digital Transformation
5G & Cellular IoT for a Brilliant Future
After Smart Homes, How About Smart WiFi?
FTTH Connectivity for Smarter Homes
Increasing Need for Future-Ready FTTx
Private LTE for Enterprise Connectivity
CSPs Leveraging Unified Digital Platform
STL's dTelco Shines at 19th Telecom Forum
Redefining brand building via AI
Communication Through Evolving Times
When WiFi 6 and 5G collide
The Shortage of Optical Fibre is over
How CSPs can Forge Diverse Partnerships
Top 10 New Year Goals for Telco Networks
Power Grids for Internet Connectivity
Digital Evolution of Data Centers
Evolution of Data Centers to Keep Pace
Intelligent Edge Computing is Here to Stay
Prerequisites for a Future-Ready 5G network
Connectivity at Himalayan Altitudes
Where Women Rule and Men are Forbidden
Catalogue Driven Approach for Digital Telcos
Programmable Networks Are the Future
Decoding 5G: What is the Fuss About?
STL "Designing" the Future of MahaNet
Solution for IoT Cybersecurity Attacks
TruRibbon: Connectivity for Data Centers
Need for a Cyber-Secure Ecosystem
Telcos Should Reinvent Digital Experiences
STL's Next-Gen Bullet Series Micro Cables
STL's Commitment to Customer Satisfaction
Future of Gigabit Broadband with pFTTx
'Customer-nomous' Avenue to Digitisation
Headless Commerce for Digital Era
STL's dSmartMobility Bags Innovation Award
Web-Scale for Cloud-Native DSPs
Safe Cabling to Prevent Fire Propagation
How to Increase WiFi Speeds to Meet Demand?
5 Things to Know About Fibre Optic Sensing
'Smart' has a New Address – Kakinada
Five Easy Steps to Ride the Digital Wave
Global Availability of 5G Relies on New Networking Vision, Says STL at MWC Shanghai
What it takes for CSPs to Become DSPs
Fibre Optic Sensing for Better Security
Connectivity That Bends & Blends Like Magic
3 Solutions to Meet Incessant Bandwidth Demands
STL's Data Surge Dream & the Challenges Ahead
STL's Analytics Transform Retail Store of 2025
STL Runs on STL: Powering Industry 4.0
STL Academy for Optical Fibre Cable Deployers
STL Academy Performing OFC Deployment Training
Make Way for Smarter, More Seamless Connections
Web-scale your Business to Cloud Nine
Magic in 30 days! FTTx, TruRibbon and more
Take Charge with Intelligent Billing
Automation Done Right at Sterlite Tech
'One Sterlite – One Specs': Ensuring Product Consistency Across Borders
Women in Manufacturing: STL Closing Gender Gap
Sterlite Tech's Mobile Medical Unit Initiative
Analytical Intelligence is Key to Future CSP Success
Crystal Ball Time: STL's Top 10 Predictions for Data Networks
The 4 Values That Make Sterlite Tech a Great Place to Work
Transforming Rural India with Project Garv
Zero Harm Work Environment with Project Abhay
Culture: Key Ingredient in STL's Success Recipe
5 Reasons for BharatNet's Underwhelming Impact
Jeewan Jyoti: Paving Way for Young Women
CSPs Handling the Ever-Changing Digital Landscape
CSPs Need to Be Ready for a Data-Driven Future
STL's LEAD 360 To Revolutionize Fiber Roll Outs
5 Reasons Optical Fibre Should be Deployed By Experts
CSPs Should Consider Deep Diving into Data Lake
Peek into the Future: What 5G-Life Will Be Like
FlashFWD: STL Reinventing Network Infrastructure
5G in India: Realistic Goal or Pipe Dream?
Digitisation of the CSPs Industry Landscape
'Visionary' STL: Gartner Magic Quadrant for IRCM
Interview with Richard Eichhorn: Fibre for 5G
5G will Offer a Unique Customer Experience
Seamless International Wi-Fi Roaming for End-User
Digital Policy & Charging Rules Function
Chatbots to Change the Way Customers Interact
Telco 2.0: For Extraordinary Customer Experiences
Self-Care Channels in Digital Transformation Era
Seamless Self-Care as Top Priority for Telcos
STL Transforms Jaipur for Citizens & Tourists
Sterlite Tech Leads the Development of India's First Smart City – Gandhinagar
STL DCCM for Seamless Digital Customer Experience
Partner Management in the Digital Era
Guest Wi-Fi Solution: Communication Service Provider's new growth opportunity
Centralized Product Catalog – A pre-requisite for operational efficiency
SDN and NFV: The mantra for customer centric CSPs
Customer Experience at the center of transformation for CSP to DSP
Efficient power transmission systems
HIV & AIDS Awareness Programme
Installation of OPGW cables for GETCO's 220 kV Transmission Line
Model Village Development Project
Sterlite completes first-ever ACCC stringing in India for Torrent Power
Sterlite conductors used in the 1 st 500kV transmission line to connect Sweden & Finland
Sterlite fiber cables deployed in India's first 'Formula 1' race track
Sterlite fiber optic cables deployed in India's longest natural gas pipeline
Sterlite helps Dutch CATV operator cut the cost of FTTH deployment
Sterlite installed fiber communicating 1.5 kms below the earth's surface
Sterlite's FOC enable communication signal integrity in Delhi Metro
Digitalizing the Analogue assets or really going the Digital way?
3 pillars of BSS transformation: Agility, Customer experience, Efficiency
INDIA Unplugged: the rise of Wi-Fi – 2
INDIA Unplugged: the rise of Wi-Fi
CSPs Revenue Sharing Model for Digital Partner Settlement -2
CSPs Revenue Sharing Model for Digital Partner Settlement
Next- Gen Wi-Fi transforming mobility experience for carriers and enterprises
MVNOs resurgence in India
Telcos 2020 and OSS/BSS of future
Rise of MVNO market in Malaysia, Singapore, and Thailand
EMPOWERING THE CSPs with INTEGRATED SOLUTION
Evolution from Interconnect to Partner Management
5G for a hyper connected world
Are MVNOs more relevant in matured markets?
Wi-Fi is calling. Are CSPs listening?
New Waters for ISPs: Should They Become MSOs?
What role O/BSS partner can play in MVNO's success?
Operator need to transform Service Provisioning into Service Enabling
NFV Promises Express Delivery
Will Telcos seize the Indian MVNO opportunity?
Telco Digitization: Partners in growth
Two pronged approach to Maximize CSPs' Customer Lifetime Value
Launching Telco 2.0 with Digital Commerce
Unified AAA: Silo-ed Systems are a thing of the past
MVNOs: A growing opportunity
Achieve Data Monetization with Effective Quota Management
MVNOs: DIGITIZE to Create YOUR Niche
The case for convergent billing
Telecom 2020: The future and beyond
Here's why Wi-Fi is key enabler of IoT and M2M revolution
A New Paradigm in Billing and Revenue Assurance
What to expect from next gen BSS Solution
Can Mobile AAA Solution Address End-to-End Service Delivery, from Cellular to Wi-Fi?
Bandwidth management strategy-WHY?
The A.B.C. for Wi-Fi Monetization
Real Time Billing for greater experience and retention
Public Wi-Fi – bringing down the barriers
How PCRF can encash VoLTE opportunity
Performance and Security driving Wi-Fi Management Need in Hospitals
Serving customer an experience,the Omni-channel way
Catch the next wave of Wi-Fi Solutions Revolution
Analytics and IP Log Management System: A mandate to succeed
The Wi-Fi landscape is changing…FASTA FASTA
Know Carrier NFV and the Orchestration Intricacies
Need for an IP Log Management System in Nigeria
Enterprise Efficiency and Wi-Fi Trends
Next Gen O/BSS can seize the Broadband opportunity for operators
Wi-Fi Portals-Enabling CSPs to create a lasting impression
In hospitality, why bandwidth needs management?
Reloading Wi-Fi Offload – It's show time for Telcos with Mobile Wi-Fi Convergence
Retail MVNOs: Digital opportunities for telcos
How to secure your VoWi-Fi strategy
Know 4 ways how Wi-Fi is smarter in monetisation models
Indian DTH Operators: Evolve to differentiate
How safe is Wi-Fi connectivity for Air travellers
Dynamic QoS for the Mobile World
Sterlite develops e-auction portal in-house
Sterlite saves 60% packaging cost through returnable steel drums
Sterlite Technologies implements GPS tracking for outbound logistics
Changing Role of Mediation in hybrid ecosystem
Sterlite's FOC enable communication signal integrity in Delhi Metro
Sterlite installed fiber communicating 1.5 kms below the earth's surface
Sterlite fiber optic cables deployed in India's longest natural gas pipeline
Enabling end-to-end telecom infrastructure Network For Spectrum project in Jammu & Kashmir, India
Co-existence of 4G / LTE & Wi-Fi for last mile connectivity
In Telecom change is constant. Customers are not!
Rx : Wi-Fi for healthier Hospitals
How Wi-Fi Calling is finding its voice?
Mobile Apps–Money Spinner for Telco's
MWC 2016 key take-away: Know how CSPs can Innovate, Optimize and Differentiate in a Wi-Fi World
Monetising opportunity with VoLTE and VoWiMAX Network
IPLMS: The credible counter attack on Cyber Crimes
Hoteliers beating challenges to provide free Wi-Fi service
Seize the Wi- Fi moment at MWC 2016
Are IP Networks merely 'Dumb tubes' ?
Wi-Fi Wallets – Traversing the uncharted arena
"App'ic Portfolio of CSPs in the time of digital economy
Generating Revenue smartly through WI-FI SMP in Smart Cities. Beyond simple connectivity.
Learn to Unlock Fresh Avenues in a Campus with Wi-fi Adoption
Customer Experience – a key MVNO Differentiator – To win in the competitive battlefield
Christmas. Customers. Connectivity: Transform In-store Experience with Wi-Fi this season
Rising Wi-Fi opportunities to boost profitability
Virtualization: The need of the day for the Next Generation AAA
Time to revive India Wireline Broadband: Innovative solutions to do the trick
Learn to stay connected on campus with Wi-Fi Adoption
Its time Billing gets the attention hitherto overlooked!
Mobile Wi-Fi 'App'tamin to offload traffic and improve revenues
Robust Internet Access Management help ISPs to optimize bandwidth and better ROI
Smart Cities: The new frontier of opportunities for Telcos
Billing as a Service (Baas) – all about increased agility & productivity
SPONSORED DATA: Will it see the light of day?
What to expect from Next Gen BSS?
Public Wi-Fi: Now transform smart city hype into reality
SMART Overload Protection – let's counter REVENUE LOSS
Faster Time to Market, Quick Monetization & Personalization – the need for a successful MVNO Rollout
Evolving In-Room Entertainment Trend in Hospitality Segment
Bill Shock Prevention! Take the Shock away
An 'App'ic story: Mobile Apps rejuvenating the Wi-Fi ecosystem
Bandwidth on 'whose' demand- Customer or Operator?
Operators can rationalize and prepare for a agile product management.
Know Wi-Fi Aware – the proximity connect with personalized experience
NFV: The Bridge for CSP's Success
Top Three Challenges in Deploying Public Wi-fi Hotspots
6 Reasons to choose Mobile Self Care over Traditional Customer Care
Leverage Wi-Fi with Advertising platform
How CSPs can Ignite Spark in a M2M/IoT era with right Solution?
Wi-Fi First-The Disruptive Spark Catches On
Secured and Seamless Availability in a Hotel is the Key To Win Guest Satisfaction
How Intelligent AAA Can Re-imagine User Experience for Operators
How to choose right MVNE Platform?
Boost your Wi-Fi Business with unique monetization models – 2
Boost your Wi-Fi Business with unique monetization models – Part I
Billing as a Service – all about increased agility and productivity
How Carriers Can Re-imagine Innovation with Carrier-Grade Wi-Fi
Winning the OTT Battle, the Monetization Way
Turbocharging IoT with WiFi
Self Care Service the next frontier in enhancing profitability for telecoms
Transforming Customer Experience to Customer Delight – Wi-Fi making it all Seamless and Simple
Journey from Cable TV to Multi Service Operators (MSOs)
Wi-Fi calling Elevating Growth in Carrier Wi-Fi Business
Operator's to reinvent themselves with Digital Telco Transformation
Wi-Fi: Enabling Connected Smart City for a Better Tomorrow
How LTE-U and Wi-Fi can ensure Growth for Operators
Market Technology Trends in OSS/BSS
Why Operators Need Better LTE Monetization Strategy
How Integrated Policy and Charging Can Drive Customer Loyalty with enhanced OTT offerings by the Operator
How Cable MSOs Can Benefit from OTT Ecosystems
How Convergent Billing will be 'Engine of Growth' for MSPs
How Intelligent Policy Analytics Can Power Profitability for Operators
Retail WiFi: Engage Customers Like Never Before
LTE, the Next Frontier for Data and Voice
Cities Embrace Municipal Wi-Fi to Unravel New Opportunities
Operators Take the Next Leap Forward with M2M Billing Management
Cloud-based BSS/OSS: The Key to CSP Profitability
Say Hello to Wi-Fi Calling and Seize New Opportunities
Navigating the Digital Storm Worldwide – LTE
Technology trends that will Shape Up Operators' Business in 2015
Sponsored Data Heralding Innovative Business Model for Operators
Public Wi-Fi takes Center Stage as Carriers' Next Big Strategy
Shared Wallet: Driving Flexibility and User Convenience
Unlocking New Opportunities with Cloud-managed WiFi
VoLTE v/s OTT (VOIP) – the future of Voice Communication
Simplified Operations, Amplified Possibilities: Cloud PCRF
Stimulating Growth for Telecoms – Co-existence of Wi-Fi with other Technologies
24online Strengthens Public Wi-Fi Management for Kenya Airports
Why 3G operators need to rollout LTE to accelerate growth
The 3Ps for LTE Success: Profitability, Personalization and PCRF
Reinventing Smart Cities with Wireless Technology
3 Ways Operators Can Stay Ahead of the Carrier WiFi Curve
WiMAX Operators Maximising Opportunities with LTE
Achieving Big Gains – Mobile Advertising, Monetized by Wi-Fi
BSS Transformation Critical to Realizing Full Potential of LTE
WiFi Roaming: Paving the Way for Carrier WiFi
Propelling Monetization Opportunities for MSOs with Innovative Billing
Top Reasons Operators Should Increase Mobile App Usage for Driving Revenue
Common OTT Challenges Operators Face & How to Solve Them
Attention Network Operator! Don't Sell Yourself Short
The Perks of an Online Charging System (OCS) for Billing Operators
Three Compelling Reasons for Cable MSOs to Think About Convergent Billing and Revenue Management leading to Triple Play services
When WiFi Networks Meet Powerful Monetisation Techniques
Analytics Can Monetize Big Data for Telecoms
Role of PCRF in Telecom & Next Generation Networks
Redefining Connectivity with LTE – WiFi Interworking
Pre-integrated BSS Solution Gets Greenfield Service Providers to Market Faster with LTE
Wireless Mobility and how WiFi made it possible
Intelligent Data Monetization Services a Must for Meeting 'Concept-to-Cash' Requirements
The Curious Case of WiFi Monetisation
Four Things to Look for When Selecting a LTE Billing Vendor
What do MNOs need to know about Intelligent Offloading?
Now is the Time for MNOs to Monetize LTE: Top Challenges of Moving Over—Part 2
Now is the Time for MNOs to Monetize LTE: Top Challenges of Moving Over – Part 1
Telco Operators, Rejoice! Intelligent Wifi Offload Is Here
Legacy Systems Not Ready for LTE, Other Advanced Services
Monetising WiFi: Think Beyond the User
Walking the Monetization Talk: Elitecore Wi-Fi SMP – LIVE from Operator-defined Location (McDonald's)
The role of BSS in LTE monetization
Giving a Hi5 to Residential Wi-Fi
Diameter Diaries: Introducing a Software-based Approach to the Signalling Environment
Try the Framework Approach to Wi-Fi Monetisation!
Making Wi-Fi More Worthwhile Through New Business Models
Hospitality WiFi: How Operators Can Change the Game
Elitecore at MWC 2013: Sharing Ideas on WiFi Offload and BSS Transformation
Diameter Diaries: Time to decongest your network from chatty mobile apps
75% Operators Feel Good about their Enterprise Data Offerings – only 10% Enterprises Agree
Interconnect – the Common Landing Approach for Airlines and Operators
Weathering the LTE signaling storm calls for Diameter Signaling Controller
Sharing Wallet and Spreading Happiness through Shared Quota Plans
Cable Operators Go "WTF" (What's the way Forward?) over Digitization Trends
Elitecore Named "Cool" by Leading Analyst Firm
Elitecore Wins 6th National Telecom Award 2012
Smooth User Experience Crucial for Wi-Fi Offload
The Mobile Broadband Story
Giving a Hi5 to Wi-Fi: Pun Intended
Find a place in the heart – and wallet – of your Smart phone User
Are Smart Devices/Apps Creating New Opportunities or loss?
Elitecore adopts an integrated platform for Subscriber Management, Policy Control and Charging for Network Monetization – Infonetics Research
Fantastic Four for Next-Generation Network
Going yIPpee over next-generation networks / 4G networks!
ELITECORE WINS 5TH NATIONAL TELECOM AWARD 2011
Going yIPpee Over Next-Generation Networks / 4G Networks!
Change Beckons: Moving Beyond Legacy Networks/ Traditional OSS & BSS
Elitecore enables Augere roll out Prepay Wireless broadband service on WiMAX platform
Elitecore in WiMAX Forum Southeast Asia Regional Focus 2010
Elitecore Scores 2 new wins on Policy Management
MTS Deployed Elitecore's EliteAAA for its CDMA High Speed Data Network
Role of Policy Manager (PCRF) for Next-Generation Data Services
Mformation's device management server and Elitecore's AAA solution complete successful interoperability testing
Elitecore in Global WiMAX Congress Event
EliteAAA Enables BSNL in WiMAX Rollout
WiMax Solutions for Leading Telecom Operators