Ever heard of Devalipada? It is a small community village in the Nandurbar district of Maharashtra with a population of 734 people and 192 families. What's so special about Devalipada? Here diversity bloomed in every dialect spoken, with ~60% of the population speaking different languages – predominantly speaking the Bhil language. However, in nearby Navapur Taluka, where some villagers work, the language spoken differs significantly, varying every kilometre, be it Marathi, Vasavi, Kokani, Valvi, or others. This made it challenging for children to comprehend and speak. In a village where communication was a tapestry of different languages, the children were at a crossroads between understanding and confusion.
Primary education was a question mark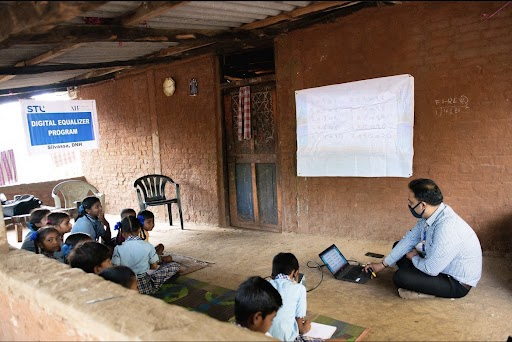 The government set up an Anganwadi to impart pre-primary and primary education to 25 children aged 3 to 6. The Anganwadi centre was housed in a building, but during the rainy season, it often experienced water leaking problems, causing inconvenience to the children. As a result, the Centre could not provide systematic education from October to March, and the children spent time at home with their mothers. Consequently, there was no separate preschool education for them during this period. Many children in the village suffered from health issues.
Also, during 2019-20, due to the outbreak of COVID-19, the Anganwadi centre remained closed, forcing children to engage in activities such as catching small fish in the nearby river or canal during the monsoon season.
This was the status of primary education in the village. The absence of proper educational infrastructure was stifling the dreams of bright-eyed children and leaving them stranded. Their future was uncertain because, without a strong foundation in primary education, the path to a better life was an elusive dream for their youth.
One such child, Kaprankaska, a 5-year-old girl and the daughter of a labourer working in the village, dreamed of a better education and a better future. This is the story of how a noble initiative transformed the lives of Kaprankaska and many other children like her.
From question mark to exclamation mark: Empowering children with communication
STL has been working for years towards the education needs of underserved communities in and around Nandurbar district. With a passion for teaching and a determination to empower these children, Yerusa Gakmat, an Anganwadi facilitator, joined STL's education program. She understood that the problem these children faced wasn't a barrier but a canvas of endless possibilities.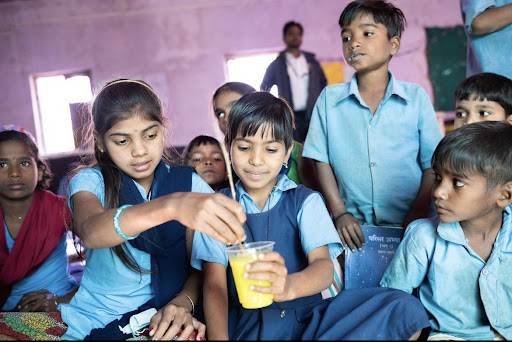 Yerusa slowly started helping Kaprankaska and other children with activities like identifying numbers from 1 to 10, learning the alphabet, recognising fruits, and even watching educational videos on YouTube using a tablet. Kaprankaska initially struggled to hold a pencil properly, but Yerusa demonstrated the correct way to grip it and taught her. Under the guidance of Yerusa, Kaprankaska gradually learned to write, she also started interacting more with the other children who were relatively better at Marathi, which helped her improve her language skills. Yerusa and other children also encouraged her to participate in activities and games. With time and effort, Kaprankaska began to grasp the language better and became more comfortable participating in activities with other children. Through playful activities and vibrant visual aids, Yerusa transformed the confusion into curiosity. With every word she learned and every video she watched, she gained confidence. The obstacles that had hindered her language development began to crumble, making way for a future bright with possibilities.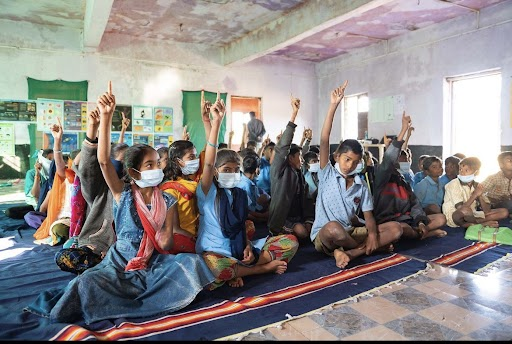 Kaprankaska's journey in the Anganwadi Centre has led to growth and learning. She has made significant progress in understanding and speaking Marathi, which was a challenging task for her initially. Now other children like her have discovered the power of communication beyond the boundaries of their village.
Through our implementation partner American India Foundation and facilitator, we have explained the importance of pre-primary education to the parents and bridged the language barrier for these children.