What happens when two nations come together with one goal – changing billions of lives through the power of digital technology. They turn impossible into possible.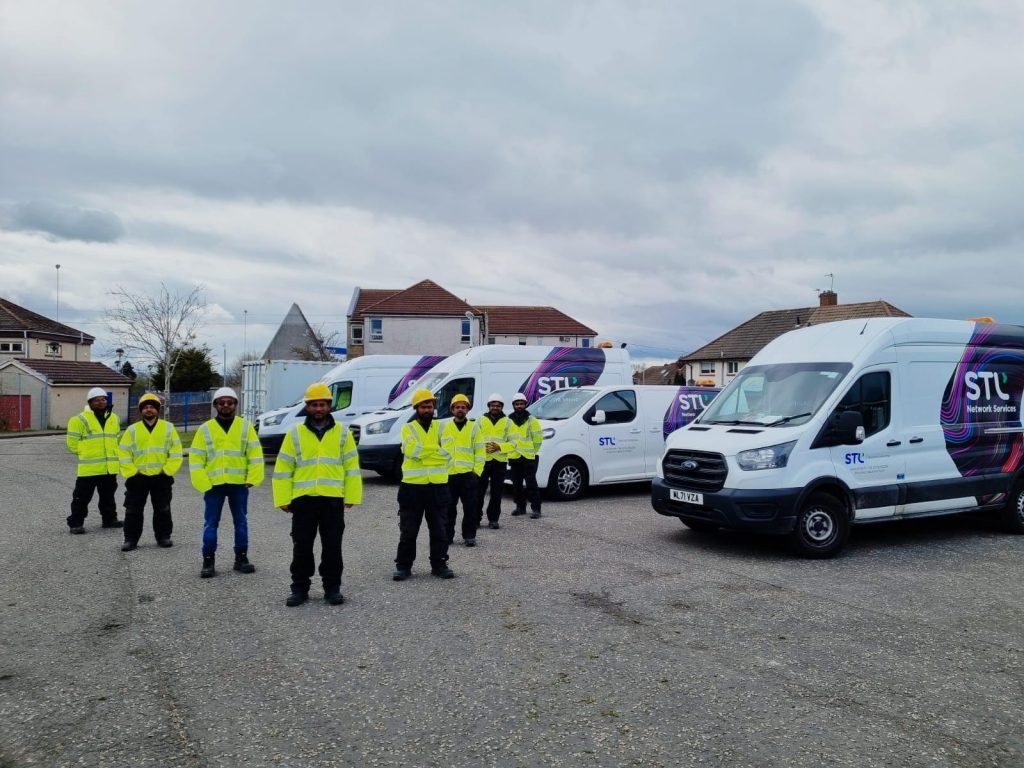 This is the story of two nations that took a mission of connecting the unconnected and gave an opportunity to the India skilled youth in proving their prowess outside of India.
The Mission – Taking the UK closer to Gigabit future
When PM Boris Johnson launched the ambitious 'Gigabit Project' in the UK, he had one straight vision – pace up digital connectivity to more than one million hard-to-reach businesses, public services and homes. The multi-billion infrastructure project aims to bring in the broadband revolution that will not only connect countries but will also increase available broadband speeds to one gigabit per second.
The roll-out of superfast broadband in the UK started and was led by private companies that have always been at the forefront of building a 'Digital UK'. Service providers were gearing up to expand existing networks or build new ones in underserved communities. But then came the pandemic that disrupted major operations and supply chains worldwide.
Hundreds of billions of Pounds were being pumped into the UK market to build networks as quickly as possible but the biggest challenge that confronted operators was a shortage of skilled Workforce
From Skilled Workforce training to deployment
In the U.K., the government apprenticeships train workers in all facets of the fibre trade. These training programs often take up to 12 months. There is strong competition among service providers for experienced employees. There are a lot of big players chasing the same skilled workforce, and it's very unit-driven and not very relationship-driven. They invest time and resources to onboard skilled Workforce only to have them leave after a short period for a relatively small increase in pay. As a consequence, the UK fibre industry always plays catch-up with its skilled Workforce force and supply shortages.
A corresponding initiative was needed to improve the efficiency of fibre infrastructure
development. The need of the hour was to develop a workforce properly trained with the skills to deploy next-generation wired and wireless networks.
Fulfilling the skill gap through the young talent of India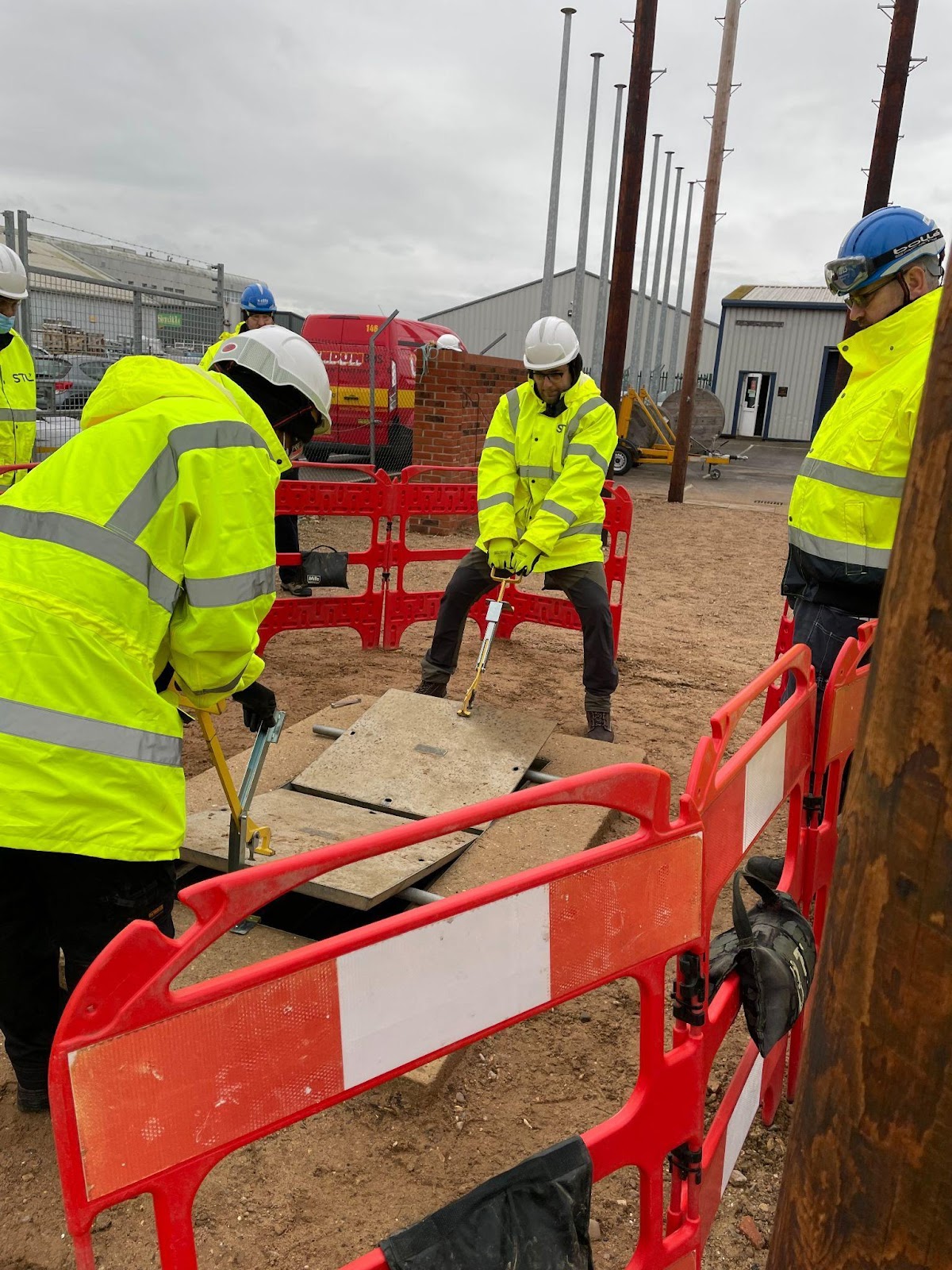 For building robust future-ready networks, we need to have an ecosystem of skilled people who can fiberize the UK at a fast pace. For this, we need to enable a lot more people with digital network-building skills. This initiative of the upskilling workforce according to the UK standards was taken by up STL. Through this endeavour, STL skilled the workforce in the fibre deployment process and sent them to the UK for building networks of the future.
The youth population of India is very talented and is waiting for the right set of opportunities. The story actually started with a set of young talent that was deployed in the UK while building networks in the UK.
A group of Indian engineers was shortlisted to work on the UK lands to build a new-age technology ecosystem. To date, STL has sent more than 50 skilled engineers to the UK who are working day and night for various service providers and helping them achieve their mission of digital connectivity and another 100 are on their way.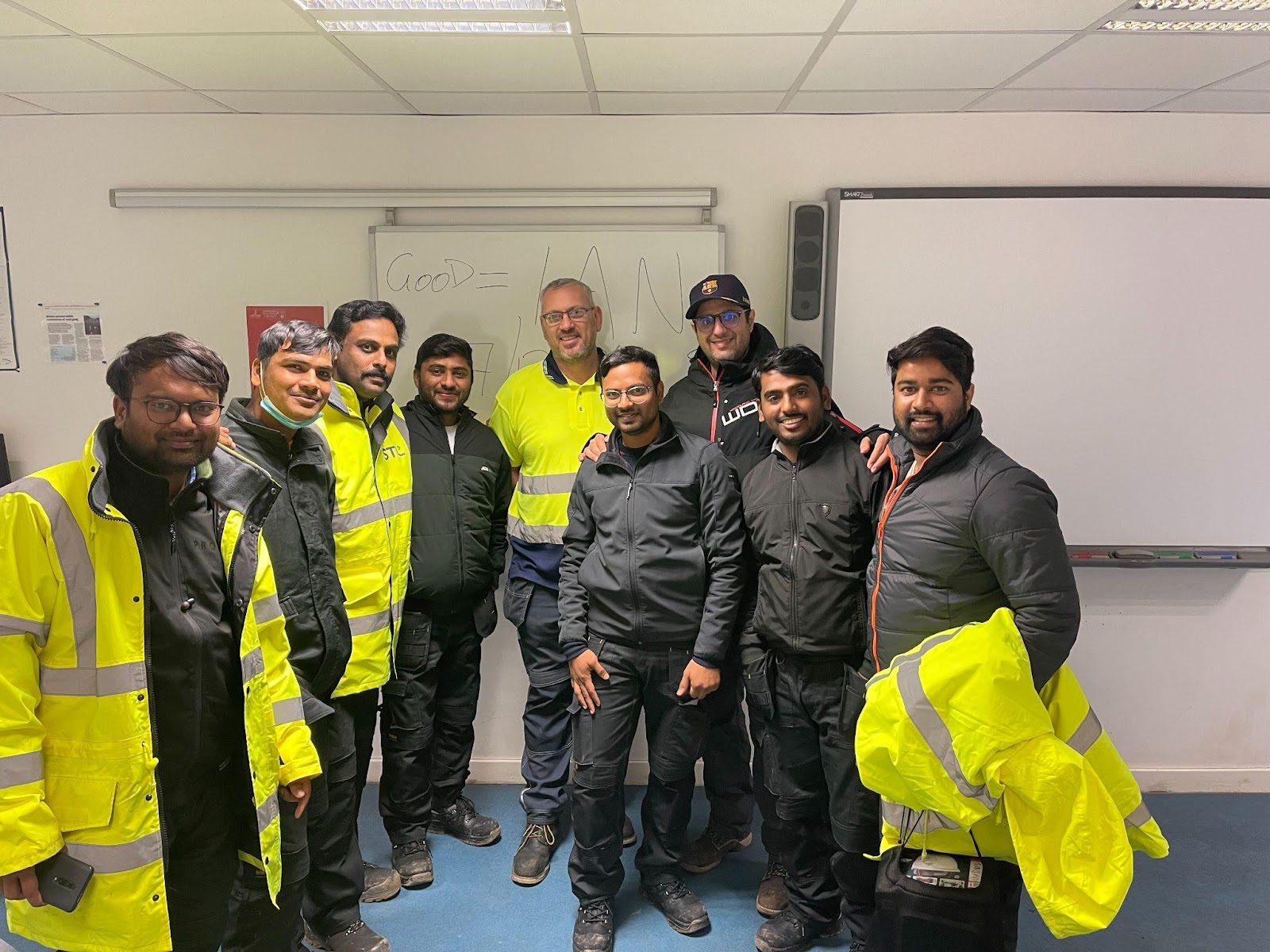 A Global Resource Augmentation team comprising 5 Champions was identified under the Global Augmentation Program – Imaad Khan- Program Manager, Mayur Thakar- HR and Talent Acquisition.
Indranil Ghoshal- Training & Academy,  Vibhuti Kagdiyal- Legal Guidance, and Amar Yadav.- Supply Chain Perspective. This program was conceived to drive technology-led network services in the UK and globally.
The team was network champions and had a rich experience of more than a decade of deploying more than 35,000 km of  fibre networks in India for national programs like Mahanet, defence projects like Varun and also for tier-1 telecom players.
The team worked relentlessly to explore multiple options and narrowed them down to the best route by undertaking lots of risk assessments and gathering market intelligence. The team together worked towards 4 core areas:
Taking domestic talent overseas
Service expansion, outside India
Collaboration and program integration
Connecting the UK, seamlessly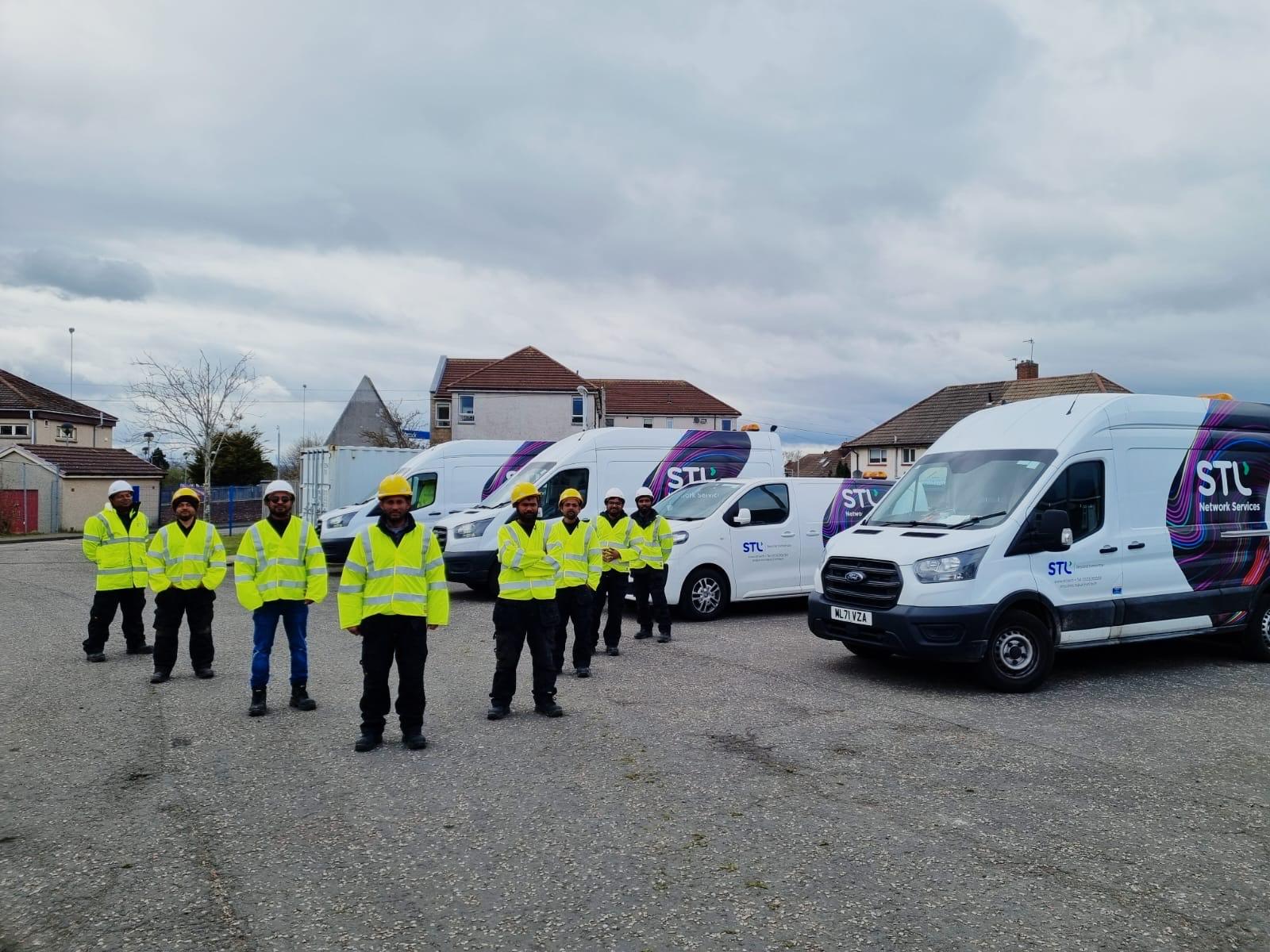 While the team was working to achieve this, one challenge that needed to be overcome was the technical skill requirement criteria laid down by the UK government. Anybody working as an engineer in the UK was required to be trained and qualified according to their technical know-how. Any engineer, coming from outside of the UK must qualify for a certification program and then only he was allowed to work in the UK.
Before the first batch of engineers was sent to the UK, they were trained according to the technology requirement standards laid by the UK government. After the training, they were sent to the UK where they qualified for the certification program and started to work as network deployment engineers.
Using state-of-the-art optical products like bend insensitive Stellar fibre and intelligently bonded Ribbon cable they started deploying networks in the UK. Leveraging the latest deployment technologies such as video surveys, geo-monitoring, sensors and analytics, they have designed and deployed massive networks in the UK.
These engineers are creating a smarter digital network in rural areas by providing various smart applications including e-education, e-health and e-governance.
We are a part of the world's largest digital inclusion drive and play a vital role in the nation-building process, not only in India but all across the globe. These engineers are enabling access and adoption for the underserved, bottom-of-the-pyramid communities.
From being Vocal for Local to expanding our services globally, the values and dedication demonstrated by all of us are extremely commendable.
At STL, we are looking to build our repertoire of end-to-end capabilities and enter the next stages of growth to offer a strong experience and unmatched customer value, living with the purpose of transforming billions of lives through digital networks.