OFC and technology team came up with innovative solutions to prevent disruptions to 4G networks near the dense forests of Arunachal Pradesh maintained by a leading telecom operator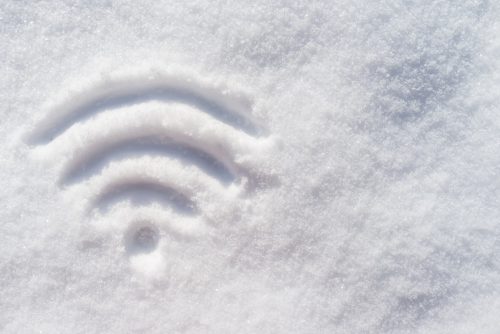 In the forest regions of the Likabali-Basar-Aalo belt and Dirang-Senge route, near Twang in Arunachal Pradesh, humans share space with wild animals like tigers, leopards, and jungle cats. Unique to the state are 4,500 species of flowering plants, 400 species of pteridophytes like ferns, horsetails, and lycophytes; 23 species of conifers; 35 species of bamboo; 20 species of canes; 52 species of rhododendrons; and more than 500 species of orchids.This 50-kilometer patch has another distinction. One can hear the native population chuckling on their phones, playing video games, and doing other activities often associated with city folks. These villages and small towns, on the periphery of the forest, are connected by the 4G network.
Sometime back, telecom operators in this region were facing a peculiar issue. In this 50-km patch, optical fibre cables (OFC) that connect the area with 4G, especially those located between poles and at a height of around 8-10 metres, were constantly being damaged.
These cables, once replaced, were being damaged again in a short time. It was then that STL stepped in with a solution. The company was subsequently onboarded to lay down a strong fibre backhaul of optical All-dielectric Self-Supporting (ADSS) cable covering nearly 2,000 km of this network. An ADSS cable is a type of optical fiber cable that is strong enough to support itself between structures and is used by electrical utility companies as a communications medium, installed along existing overhead transmission lines.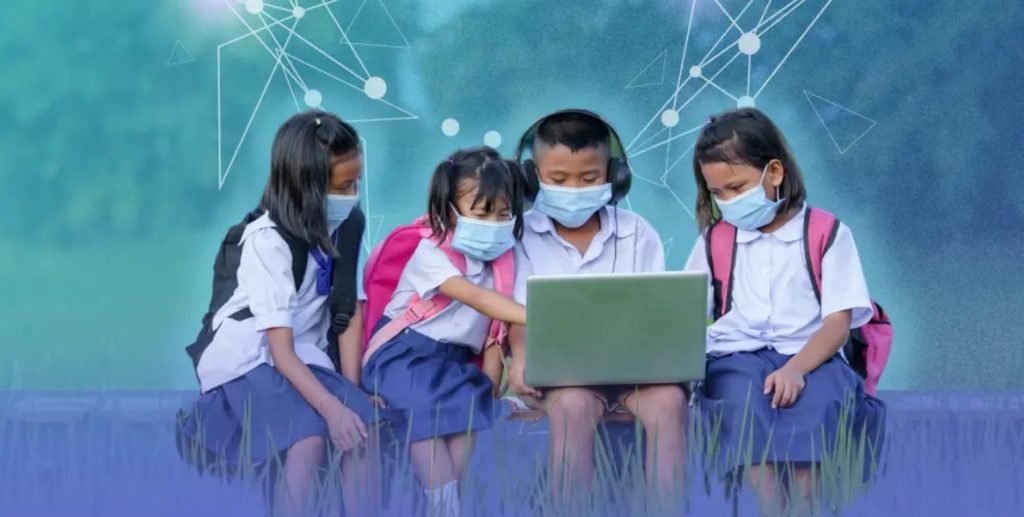 Remote learning initiatives are popular in North Eastern states like Arunachal Pradesh. (Source: Broadband commission/For pictorial representation only)
Communication Disruption
The 4G services were just being rolled out in North East India. This enabled the local population, who were otherwise disconnected even from other parts of the country, to access the internet through mobile and other smart devices. Access to ultra-fast connectivity significantly enhanced the mobile internet experience of people in the region, who were quick to lap up these services. The local population was quick to indulge in the facilities provided by 4G, like downloading/uploading videos and music, video chats, and other features, which quickly became popular in the area. The disruption of the optical fibre cable line needed to be addressed so that a continuous mobile service could be provided to the local population. Besides this, the constant replacement of cable led to high operational and maintenance costs that were untenable.
The Challenge
A team from STL, consisting of Ashish Goyal, Raj Kumar Pradhan, Dnyaneshwar Wagh, Prasanna Pardes, and Santosh Akundi, was assigned to provide a solution to the leading telecom operator. They realized that the outdoor, indoor, duct, aerial, and direct burial cables are usully vulnerable to attacks from monkeys, birds, and other animals depending on the geographical location of the installed cable. However, in this case, it was the rodents — rats, and squirrels, among others — that were causing the disruptions. Damage due to rodents impacted the life cycle of the optical fibre cable as well as the network link. They had to come up with an idea that was not only rodent-proof but also protected the cables from other wild animals found in the region. It had to be ensured that animals, especially rodents, were not harmed by the solution.
Rodent-proofing technique
The team had to use its expertise from previous deployments and prepare a technology solution that would be relevant to the challenge at hand. In the past, it has been noticed that some materials can deter certain kinds of rodent attacks. Keeping this in mind, the OFC team sought the help of the technology team for solutions. After much deliberation, the tech team suggested introducing metallic or non-metallic ingredients in the cable structure, which rodents and other animals would find difficult to chew through. However, metallic ingredients could lead to health and safety issues. Besides this, animals faced the risk of being electrocuted. The team had to think of a way to build strong and indestructible cables that didn't hurt the animals. This was too big a cost that they were unwilling to pay. After a few days, and hours of researching sophisticated case studies, theuse of non-metallic glass yarn-reinforced plastic material (flat FRP) in the cable design was suggested.
Flat FRP is a special kind of material that irritates animals, especially rodents, which nibble on them. The material easily sticks in rodents' mouths, making them incapable of further attacking the cable network.
This technology had a good track record globally and was environment friendly too. It was thus identified as the right solution for the challenge at hand.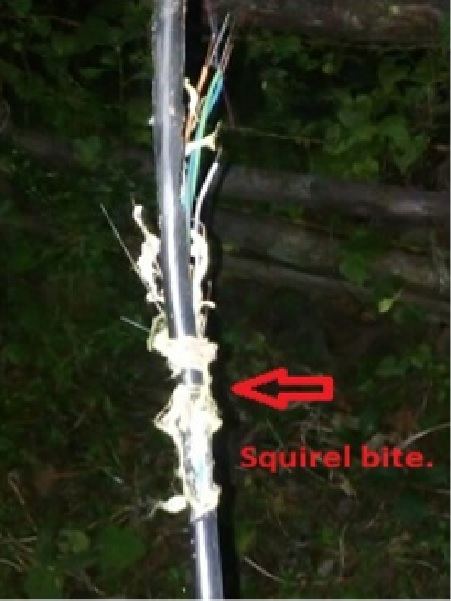 Gearing-up
STL's tech team proposed the use of rodent-resistant flat FRP in the manufacturing of the new cable that would be used in Arunachal Pradesh. The cable features a core made of Fibre Reinforced Plastic (FRP) that provided tensile strength and anti-buckling properties. Water swell-able yarns were also added to prevent the entry of water at the core of the cable as
A photo of the cables being bitten by rodents (File Photo)
the region had a lot of rivers and saw occasional floods during the monsoons.The region also faced lots of rain, so it was essential to have a water-proof solution. The cable also featured polyester-based twisted yarns with the addition of Aramid yarns to meet the requiredtensile strength, which is the resistance of a material to breaking under tension, as the cables had to be mounted on poles.
These cables were further strengthened through a UV-Proof HDPE Jacket and dielectric armor to protect against rodents, squirrels, and bird attacks. High-Density Polyethylene (HDPE) is an ethylene-based polymer plastic, that is created by exposing petroleum to extreme heat and pressure. Usually, if an HDPE jacket isn't UV (ultraviolet) ray proof, sun rays easily degrade it. These cables also went through stringent Rodents Attack Tests to evaluate their mechanical, crush, and impact performance properties in the field. The teamwas motivated as these networks help keep the remotest of villages and towns in Arunachal Pradesh connected to the internet.
The efforts not only helped the local population get continued access to services in the spheres of education, healthcare, and entertainment but were also an essential tool for the people to keep up with developments in other parts of the country. It was also a humanitarian gesture to help the locals stay in constant touch with their families and loved ones. Now, both the older and the younger population in the region could wade out their customary chuckles after immersing themselves in the benefits of 4G connectivity.

Today, the Likabali-Basar-Aalo belt and Dirang-Senge routes of Arunachal Pradesh have seamless communication. "No rodents or any other animals could chew through these cables," said Santosh Akundi, product line manager, OFC, at STL, who was a part of the team that delivered the solution to the telecom operator.