30K network elements spread over 1500 sites will soon put the Indian Navy digitally on par with the best in the world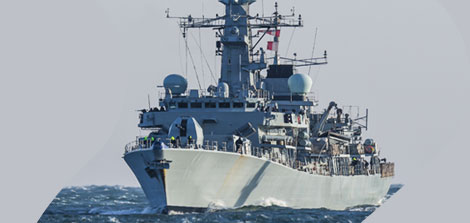 For a country surrounded by water on three sides a highly modernized and combat-ready navy is indispensable for national security. And the Indian Navy has admirably fulfilled that promise over the years, as it constantly upgraded its capabilities and rose to the challenges expected of the 7th largest navy in the world.
But as it's often said, the 21st century war is fought as much in the mind as on the ground. Or perhaps, in modern day parlance, as much online as on field.
Recognising this, the Indian Navy took the critical decision last year to fortify its combat prowess with infallible data-driven information. The tectonic shift meant combining human and artificial intelligence in a way that would not just enable the navy to retain its supremacy in the maritime world, but also effectively counter growing attempts by rival powers to acquire modern capability for offensive action.
Last year STL was awarded the prestigious project to design, build and manage the Indian Navy's digital network. The deal also marked a significant departure from the practice of awarding such contracts to multinational companies. The government chose to stay with a domestic partner, but one with proven global expertise and capability in high-speed data transmission and connectivity.
The large-scale and deeply entrenched network that STL is now wiring together for the Indian Navy will give it digital defence supremacy on par with the best naval forces in the world. It includes the creation of an independent, high-capacity end-to-end communications network and linking multiple Indian naval sites and India-administered islands. This includes setting-up of 12 highly secure data centres over 1500 sites including 33 civil locations, linking together 30,000 network elements.
"This is the first time an integrated end-to-end digital network is being built in India on such a scale, empowering the Indian Navy to secure our borders till the farthest posts in India," said Anand Agarwal, Group CEO, Sterlite Tech.
The state-of-the-art converged network will not just enable the navy to detect and resolve all digital threats on the network, but also help it make well-informed faster decisions.