When the Indian Navy decided to go full steam ahead into the digital world they chose STL to pilot the project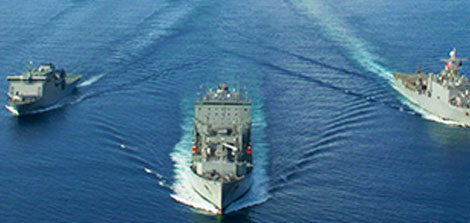 The Indian Navy is today seen as an important and strategic player when it comes to providing security in the Indian Ocean region.
While its combat prowess has only grown over the years, what is going to be critical in the coming decades is the ability to make data-driven decisions, combining human and artificial intelligence.
This `intelligent' combat system is crucial for the Indian Navy to not just preserve its position of supremacy as one of the leading navies of the world, but also counter growing attempts by rival powers to acquire modern capability for offensive action.
Hence the decision of this vital arm of the defense forces to go full steam ahead into the digital world. And clearly only the best would do for the 7th largest navy in the world.
This year a ₹ 3,500 crore project was awarded to STL to design, build and manage the Indian Navy's digital network. The deal also marked a significant departure from the practice of awarding such contracts to multinational companies. The government chose to stay with a domestic vendor, but one with proven global expertise and capability in high-speed data transmission and connectivity.
The network that STL is now wiring together for the Indian Navy will give it digital defence supremacy on par with the best naval forces in the world. It includes the creation of an independent, high-capacity end-to-end communications network, linking multiple Indian naval sites and India-administered islands. It will also include setting-up highly secure data centres and Big Data content delivery networks.
"This is the first time an integrated end-to-end digital network is being built in India on such a scale, empowering the Indian Navy to secure our borders till the farthest posts in India," said Anand Agarwal, Group CEO, Sterlite Tech.
The technologies will enable the Indian Navy to employ new-age applications with advanced security solutions and make well-informed, faster decisions. The state-of-the-art converged network will also enable it to detect and resolve all digital threats on the network.
It's STL's absolute privilege to be a part of the country's defense system and contribute to making the nation stronger and invincible.