Gender diversity in the workplace is not just a notion anymore.Women are rising to the moment and taking on the extra responsibilities that come with this. Compared with men at the same level, women are doing more to support their families and advance diversity, equity, and inclusion efforts. Corporates are now recognizing and rewarding the women who are driving progress. They are doing the deep cultural work required to create a workplace where all women feel valued.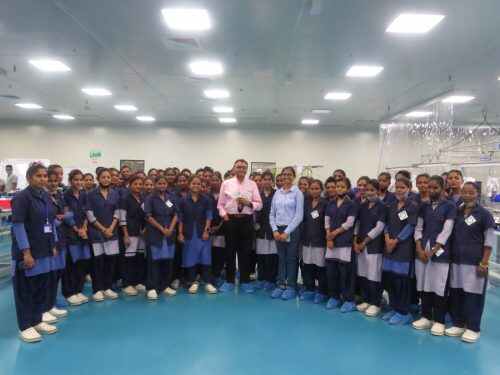 This is the story of 2 women who not just made a difference in their lives but also in the people's lives surrounding them through their sincere efforts at the workplace.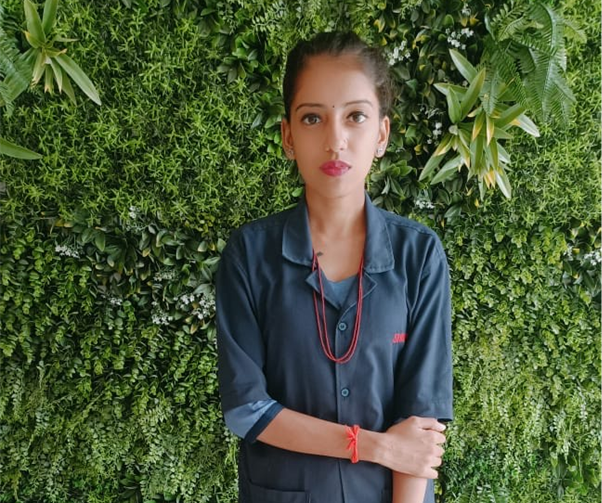 Some 7 months back, Akanksha, a 21-year-old girl from a small town in Silvassa, was working in a local garments store to support her family of 4 including her handicapped father, mother and young brother. The prime earner of her family was her mother, who used to do domestic work in nearby houses to earn her living and somehow manage the basic requirements of the family. Her father, being handicapped was unable to provide financial support to the family. With her limited income, Akanksha could hardly support her mother and the entire family. Moreover, she was always concerned for her safety as she had to work late hours during the night many times.
She heard about a company hiring women employees with basic qualifications for their optical fibre cable accessories manufacturing unit. The salary was decent with the 8-hours daily shift. Akanksha thought to give it a try and appeared for the interview. She cleared the interview and was imparted a week of technical training before she can work on the floor. She started to work with full conviction and dedication on Optical Interconnect Quality station and now working as team lead and trainer for new joiners with respect to Quality of product
Now Akanksha is the primary breadwinner of the house. She has been able to support herself financially with a respectable job wherein she feels like a part of the family. Also, she feels entirely safe here as the company takes full responsibility for dropping her home safely during odd hours.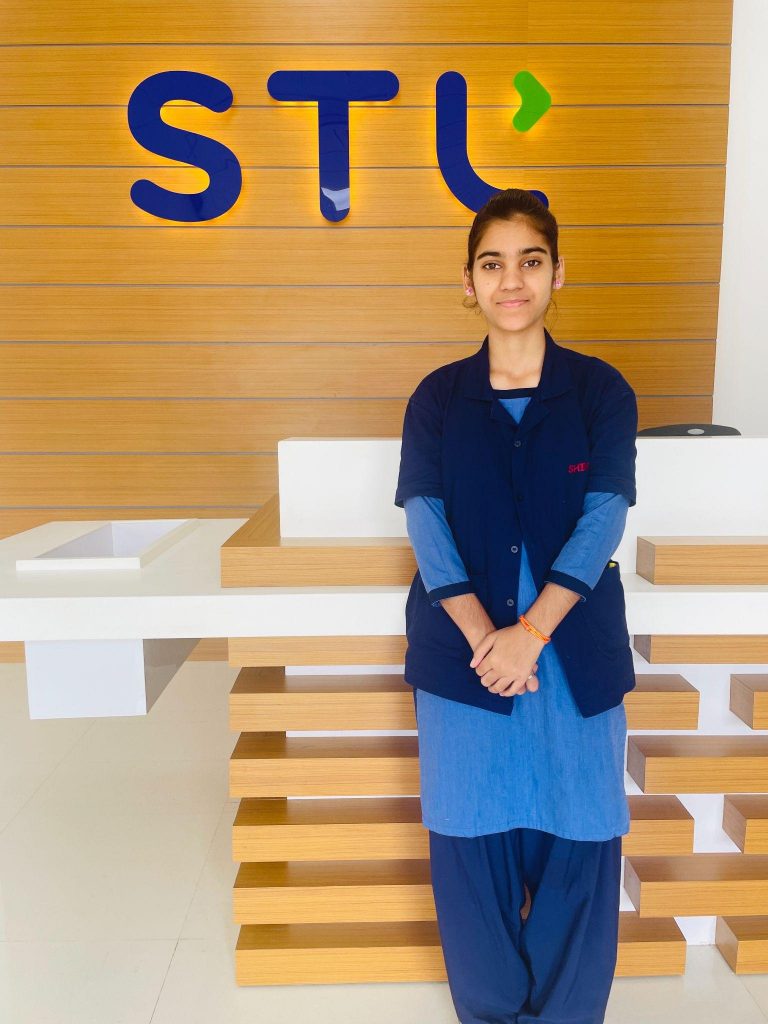 Ragini Singh
Another girl, Ragini Singh is also working at STL's as Lead technician at OI plant for the last 2 years. Her father died many years back leaving her and her mother without any support. Both of them started to work in a plastic packaging factory. Despite working more than 12 hours a day, their joint earnings were not enough to run the household and fulfil daily requirements. Also, the factory, mainly dominated by male workers, was not very safe for women.
After 6 months of Ragini joining STL, her mother left the job as now Ragini's sole income was sufficient to support both. Ragini also works in night shift as she knows that her safety and security are completely taken care of by her STL family. She fully enjoys her work here and shows great conviction too.
Ragini is very ambitious and has shown a strong desire to her manager to complete her studies. Do you know, she has enrolled for 10+2 and just after the Diwali break, she will join her classes along with continuing to work at STL.
This journey started in July 2018 at STL's optical fibre cable factories in Silvassa. It was then that the paradigm shift occurred. STL started an all-women's team. They had 45 female machine operators, including a cohort of 15 young, female Diploma Engineers, who had a personal ambition to work in the manufacturing unit. They were personally motivated to defy traditional preconceptions and set new benchmarks of work discipline and job excellence.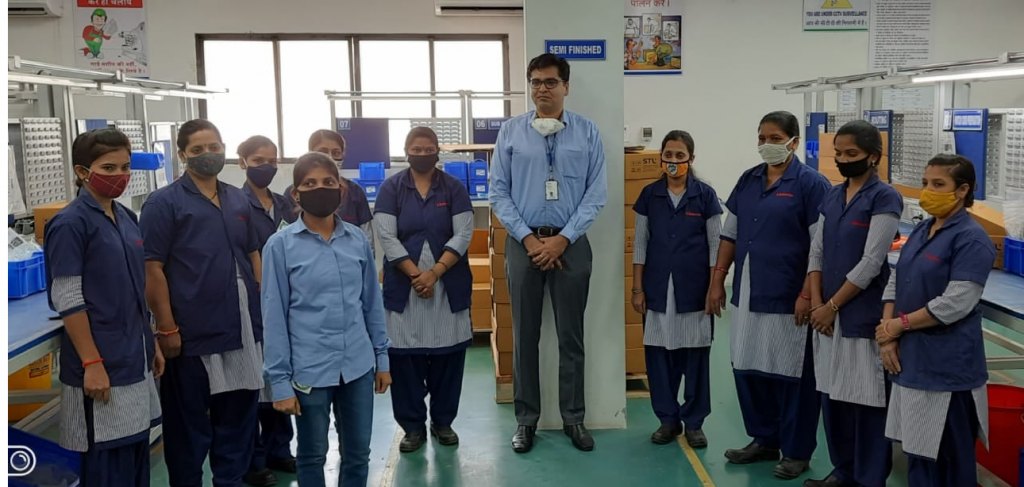 In Sept 2020, STL hired 20 women to work on our assembly lines in the Optical Interconnect facility in Silvassa. That cohort of machine operators ran the Multiple technical line which is an extremely complex & clean room environment where tolerances are in microns in the Optical Interconnect plant. The team, with members aged between 19 to 24 years old, steadily increased production output and consistently beat quality parameters!
The team recently exported a large shipment of connectivity solutions to a key European customer, boosting new revenues!
Through sheer determination and a hunger for learning and growth, many have groomed themselves into shift leaders and supervisors of the different Assembly lines. Akanksha and Ragini and many others like them have set a great example for other women. Today STL is proud of having over 250 plus female operators working in core operations across our units in Silvassa.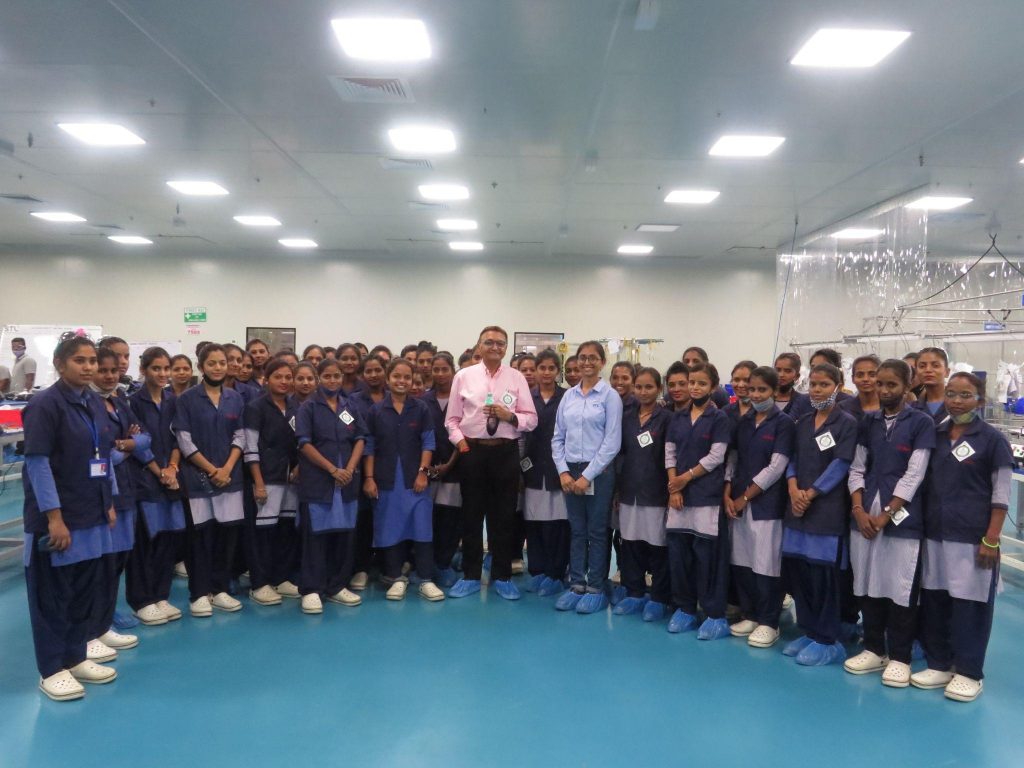 Diversity, Equality and Inclusion (DEI) are the three levers that pull STL's machine forward. Diversity gives us strength, Equality is our value and Inclusion is an inseparable part of our culture. To our Human Resource team, DEI offers an opportunity to onboard crème de la crème (the very best) cutting across geographies, domains, genders and of course generations! Together, we aspire to create a culture where our identity is being a 'STLer first' and someone else later.
We try to break the bias and overcome long-held stereotypes by challenging ourselves day in, and day out. The presence of women in functions such as Civil Engineering, Public relations, Key Account Management, and Predictive Analytics, earlier considered men's territory, is an example of the same. We also have an entire colouring section in our cable factory across three facilities run by an all-women team! The introduction of women-led operations at plants has helped increase our operational efficiency to a massive 95%.
At STL, rather than a mandate, we consider DEI as an opportunity to onboard talent without any
boundaries and limitations-across-geographies, domains, multi-generational, and gender.
While accelerating our commitment to building a diverse, equitable and inclusive workplace at STL, we are sure that our Silvassa model will enable more women to enter operations, manufacturing, and supply chain jobs. This is the kind of vision we aspire to execute!