In the world of manufacturing, safety isn't just a priority; it's a moral obligation. At Shendra Draw Plant, this commitment to safety has become a way of life, resulting in an incredible milestone of 10 million safe man-hours and 2,500 days without a lost time accident. Let's delve into why safety is paramount, what makes safety complex for plants like Shendra, the practices in place, and the passionate individuals behind this remarkable achievement.
The Importance of Safety:
Safety isn't just about following rules but valuing human lives. Shendra Draw Plant recognises that a safe environment benefits both employers and employees. Beyond moral responsibility, accident-free operations lead to cost savings, legal compliance, and increased productivity.
Complexities of Safety at Shendra:
Operating a complex manufacturing facility like Shendra involves various intricate engineering procedures and utilities, each with unique hazards. For instance, to begin the Draw process, the preform is lowered into the furnace. The drawing region is heated to a very high temperature, where the glass softens and elongates to a tear-drop-shaped drip, pulling the fibre downward. The fibre passes through a neck-down region in the furnace and exits the bottom hole. Identifying and mitigating the risks while considering all possible scenarios is essential.
Safety Practices at Shendra:
Shendra Plant has adopted the Safety Cultural Transformation program, Project ABHAY. It entails exhaustive governance mechanisms, including standards, SOPs, and inputs from hazard identification tools. On top of this, an Onsite Emergency Preparedness Plan is in place, regularly tested through mock drills.
Let's hear from the Safety Champions: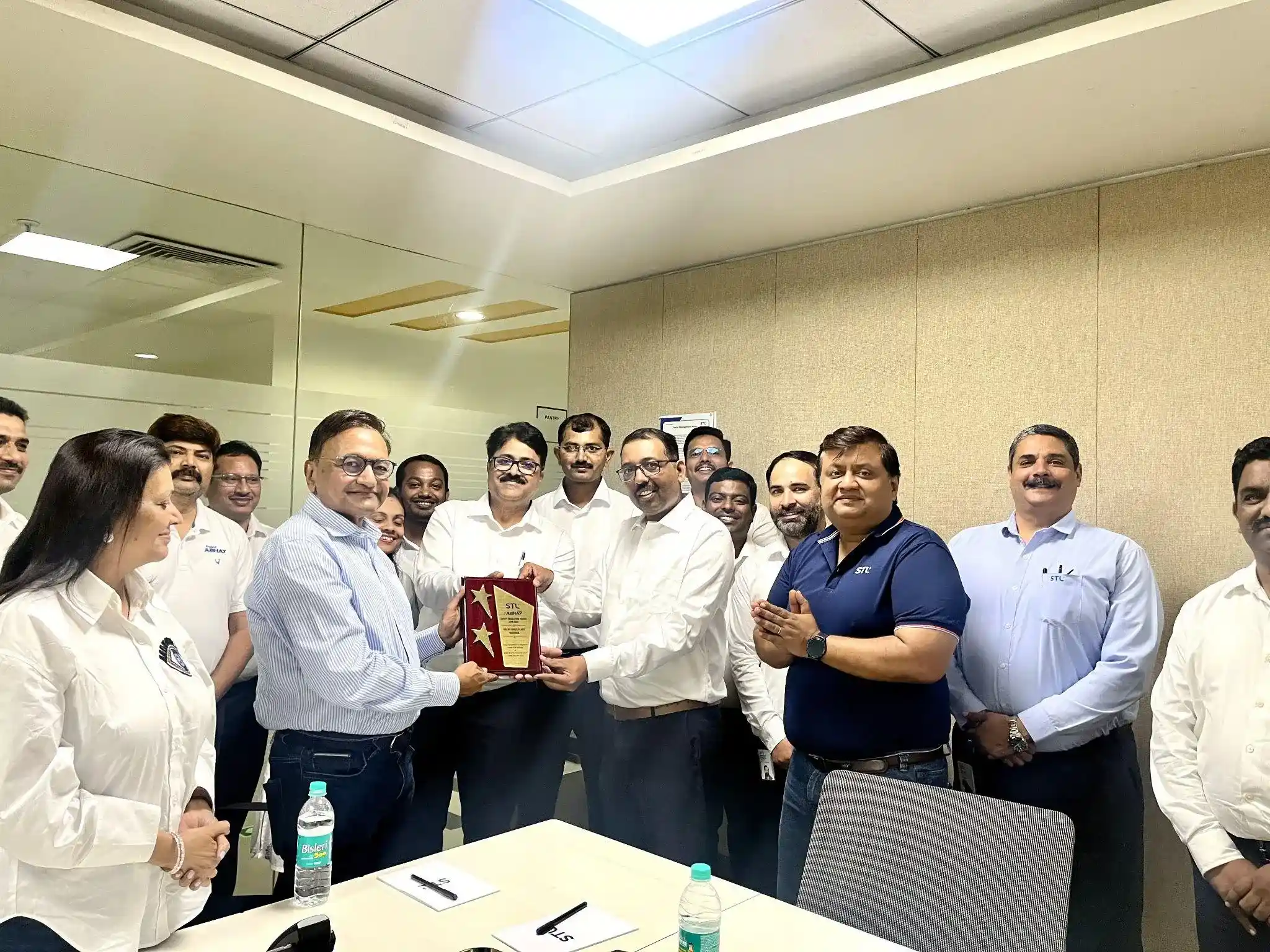 "Glad to announce that our Shendra Draw Plant has achieved the milestone of 10 Million Safe Man Hours & 2,500 days without Lost Time Injury. It is a very significant achievement in a complex manufacturing plant like ours. It was possible only with the efforts of each one of us. Project ABHAY helped us with Safety Cultural Transformation through Management Commitment, Benchmark Standards, and Knowledge, enhancing employees' skills. This achievement is a very proud moment for all of us."
– Milind Patil, Plant Head & HRA Chairman.
"Congratulations to everyone at the Shendra Draw plant for this great achievement. It is indeed a very significant achievement. It is evidence of hard work, involvement of everyone & management commitment."
– Rangnath Papal, Global EHS Head, Secretory- Steering Council.
"Abhay Safety culture has become a workplace mindset that prioritises the well-being of employees and emphasises proactive risk management, fostering a safe and productive environment. Congratulations to all for this great achievement."
– Anant Pawale, Chairman, PIC-4.
"The journey of Abhay created a great culture of ownership and security in all aspects of the work environment. HRA subcommittee enabled us to develop an STL's SOP, specific to our work requirements and induced world-class practices to make every activity simple, smoother, and safer to perform at any point in time."
– Amit Dey, Secretory, HRA Subcommittee.
"Abhay's journey instilled a sense of responsibility and safety in our workplace. The Plant Implementation Committee empowered us to meticulously apply the best practices at our sites, transforming our plant into the epitome of workplace safety."
– Souvick Dhamali, Secretory, PIC – 4.
The Journey of ABHAY:
Project ABHAY began in August 2019, and its relentless pursuit of safety excellence continued, even during the challenges posed by the COVID-19 pandemic. With 58 Steering Council meetings as of August 2023, it is one of the most sustained projects at STL.
In the pursuit of remarkable progress, STL recognises the increasing importance of establishing a workspace that adheres to world-class safety standards. Ensuring the well-being of every employee, associate, and partner has become paramount in the company's evolution. This journey, aptly named Project Abhay, meaning 'Bravery,' is a collaborative effort with DuPont to instil a culture of systematic safety and reliability.
Over the past decade, STL's manufacturing and business operations have expanded remarkably. The optical fibre capacity, in particular, is poised to grow further. With such exponential growth, the potential for risks and hazards naturally escalates. Acknowledging this reality, the company's leadership has focused on fortifying the safety culture through Project Abhay.
As manufacturing and expansion continue to surge, the commitment to the ZERO harm goal becomes more resolute than ever. This ambitious objective encompasses preventing human injury, minimising environmental impact, and safeguarding against property damage. Through Project Abhay, STL ensures its growth and safety remain at the forefront of its journey, exemplifying bravery in facing challenges and embracing a future where excellence and well-being coexist.
Key Successes:
Shendra Draw Plant's journey with Project ABHAY has yielded impressive results:
●10 Million Safe Man-hours without Lost Time Injury
●2,500 Days without Lost Time Injury
●Development and implementation of STL's safety standards and policies
●Recognition by the Maharashtra Government for Best Safety Practices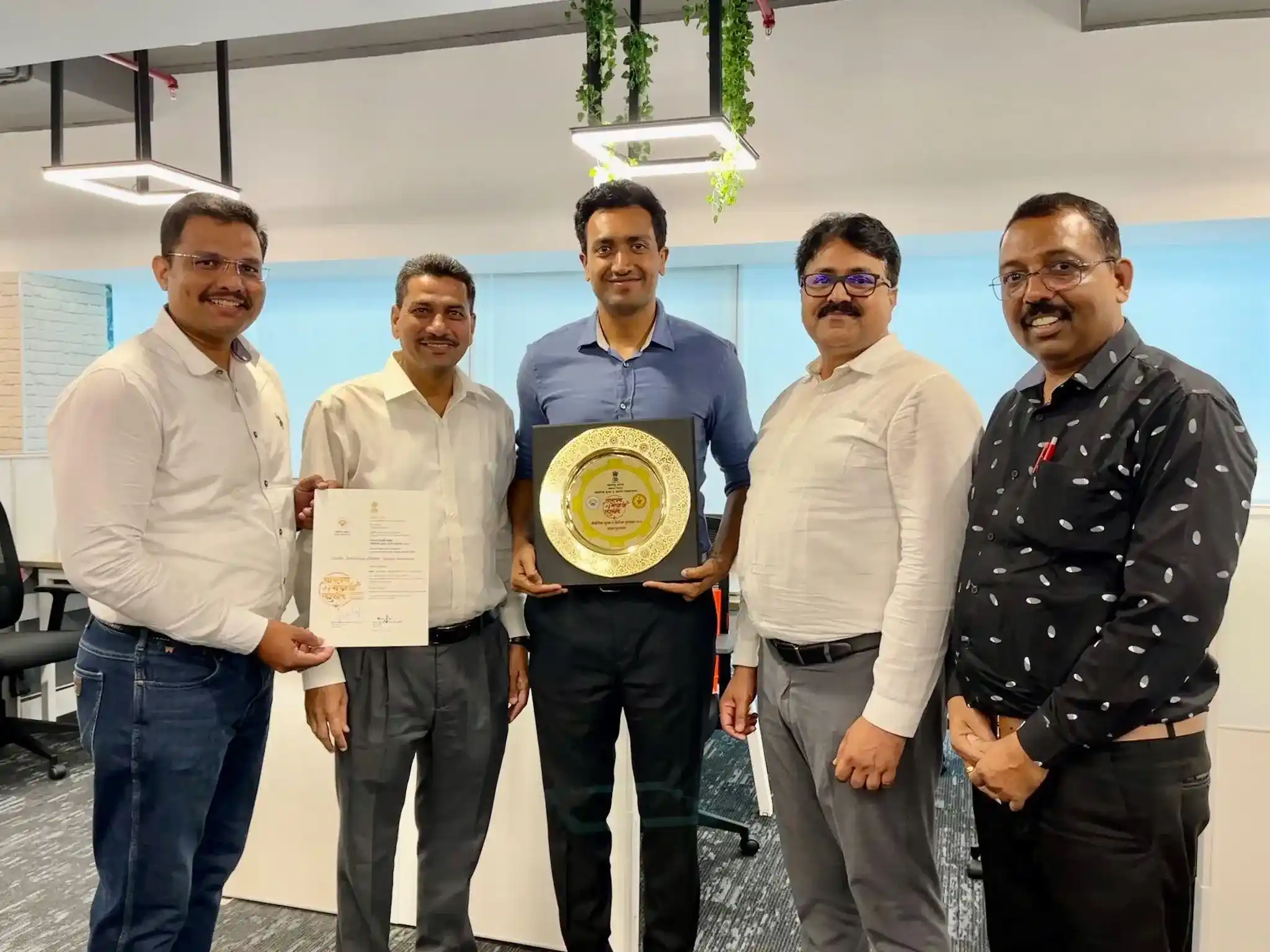 The Next Milestone:
Looking ahead, the focus is making Shendra Draw Plant an even safer workplace, targeting 15 Million Safe Man-hours without LTI. Safety is poised to become a way of life, with management commitment, benchmark standards, and the involvement of every individual.
In conclusion, Shendra Draw Plant's safety journey is a testament to the dedication, commitment, and proactive measures taken to ensure the well-being of every employee. As they continue to set higher safety standards, they safeguard lives and inspire others in the industry to prioritise safety above all else.