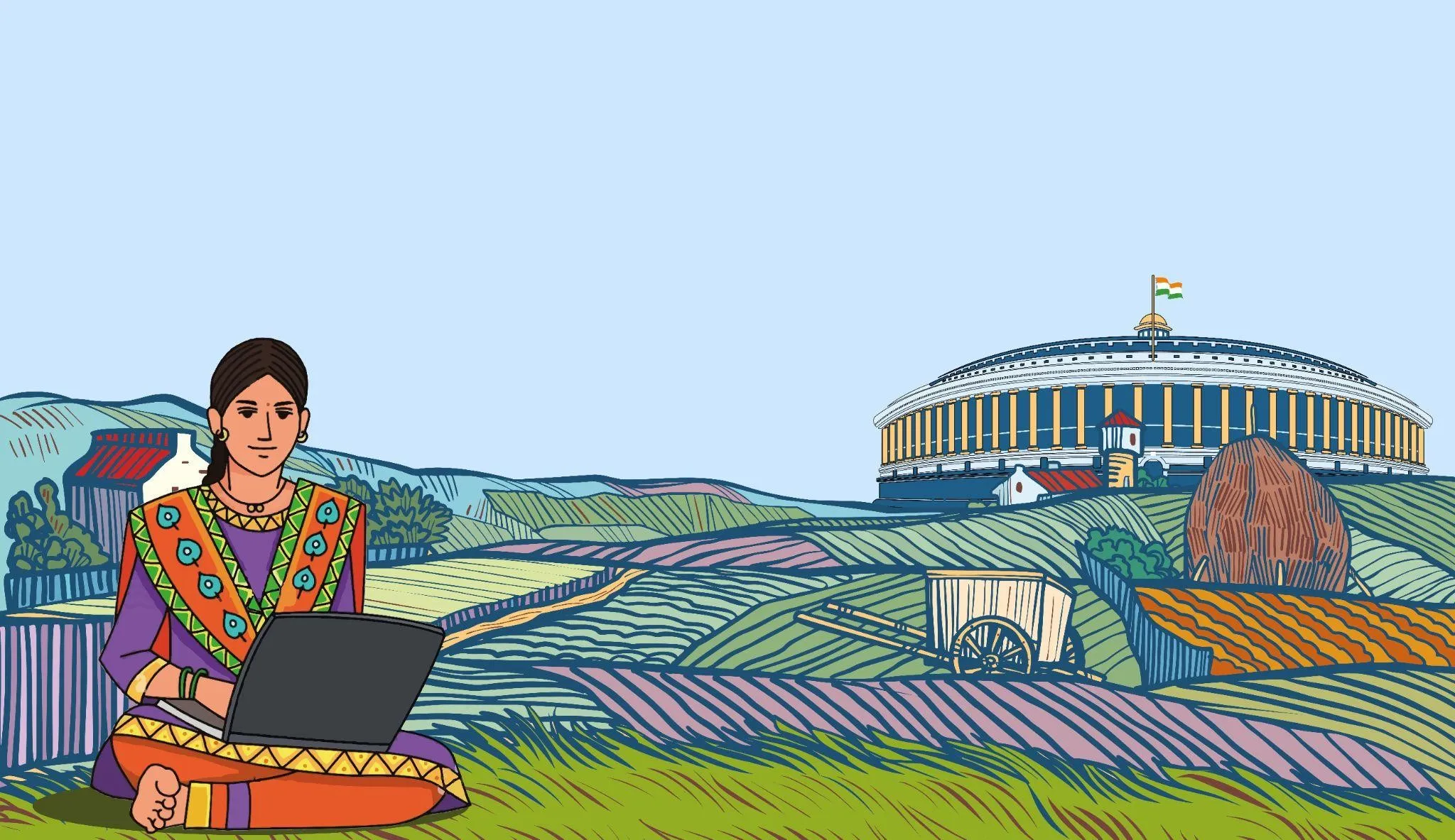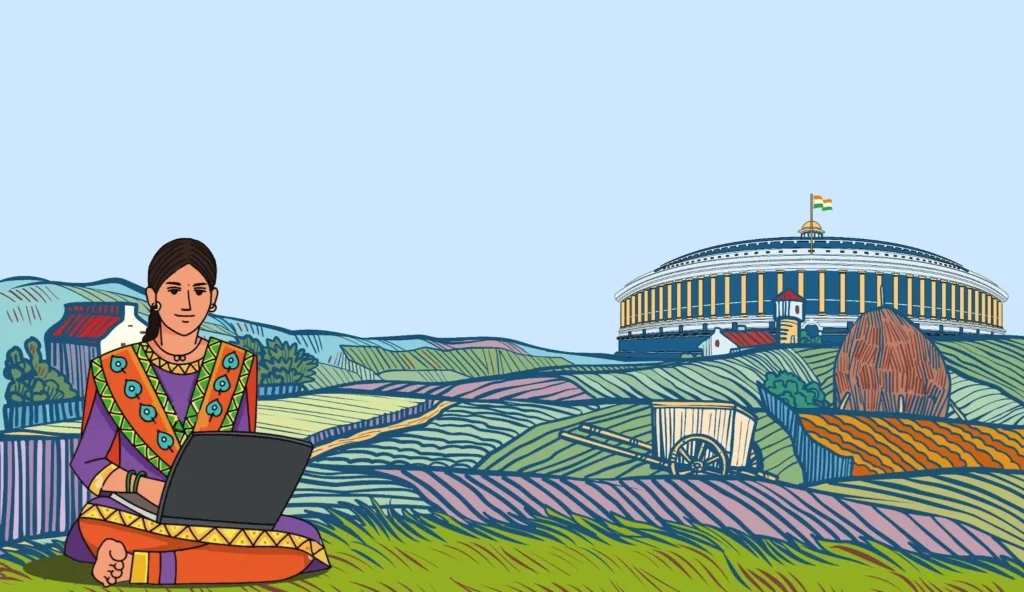 It was a beautiful day at the BHU campus, and Tara had just finished her assignment. She was excited to read her story out loud in the class. Securing a position in the Social work department was a dream come true for her. She was walking past the girls' hostel towards her classroom when she heard someone call her name.
"Tara, Baba ko Khana dene jana hai, bartan ho gaye kya?"
Tara was still sitting with the pile of utensils. She had journeyed too far today. Her mother's call brought her back to reality. Her eyes grew watery. Will her dreams never come true? Quickly cleaning the utensils, she ran to her mother, who had the lunch packed. She will need to walk for over a mile to reach her father's farm.
The sun was overhead, and the walk was very tiring. Her heart ached at the thought that even though she had topped her class, she would not be able to study any further. Just when she was about to break into a low sob, she heard a few people gathered ahead and talking. Curiosity got the better of her, and she decided to gulp down her pain to check what was going on ahead. The crowd had gathered around the same pink box she had seen almost every day while taking lunch for her father. But today, they were trying to do something on the box. She wanted to know what the box was for. When she saw a familiar face, Jaggu bhaiya, she asked him. He told her that the pink box was called 'Garv'. It was an STL initiative, and he had been working there as a Village Level Entrepreneur. Since he had a Diploma degree, they were willing to hire him. He was filling out the online job application on the STL Garv. Just like Tara, curious onlookers had gathered to know more about the device.
What is STL Garv, and How it Works?
STL GARV is a rural development initiative of Sterlite Technologies Ltd (STL). It is a digital access point for villages, enabling access to multiple digital infrastructures and services for rural communities. STL Garv platform has a host of features like – a WiFi hotspot, interactive screen, biometric check, power backup with fast charging, camera and multi-directional microphones, ultrasound sensor for gestures, ultra HD display screen, CCTV solution, IoT board, and voltage regulators. It provides a complete suite of applications through a strategic partnership model to meet the requirements of the entire cross-section of villagers.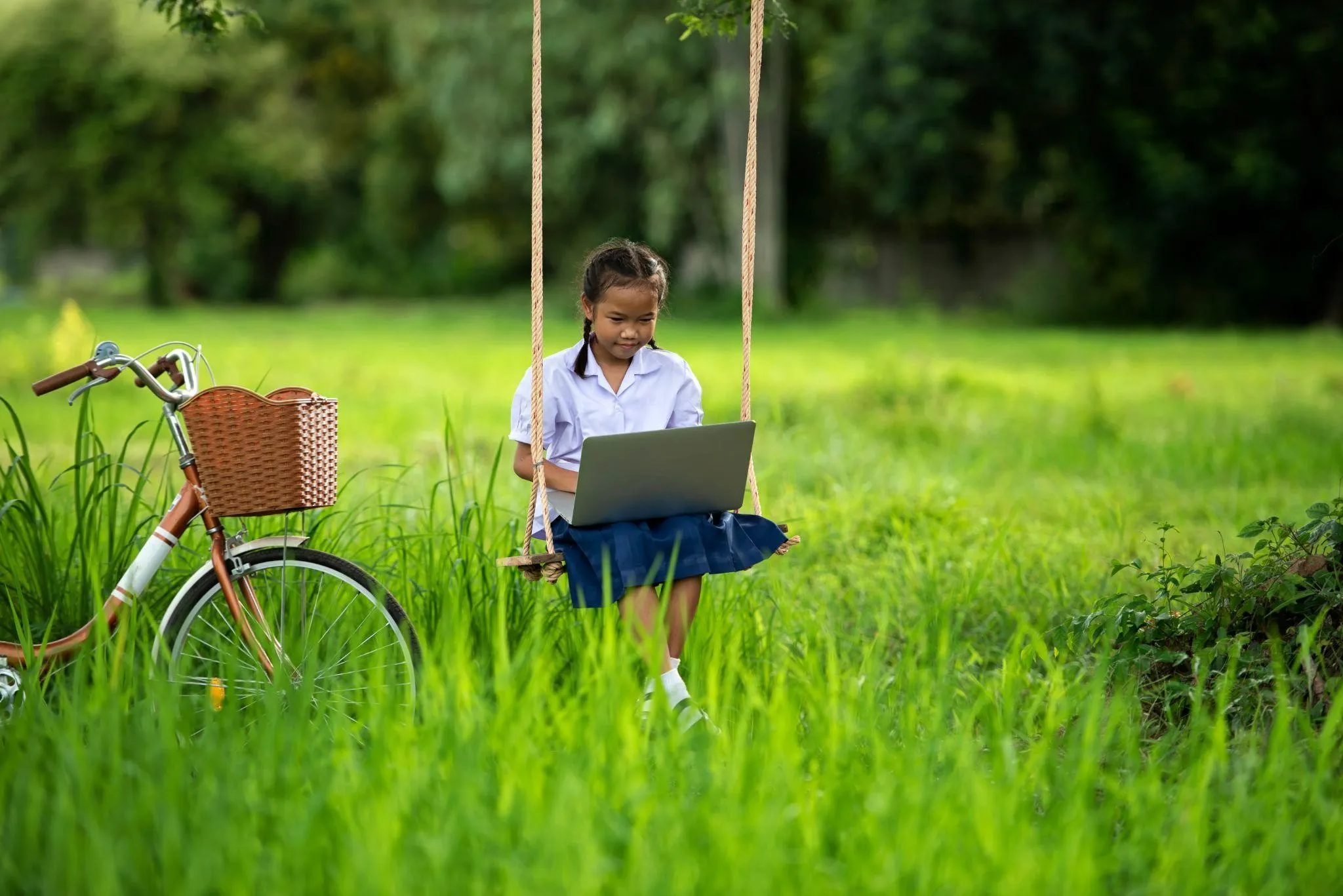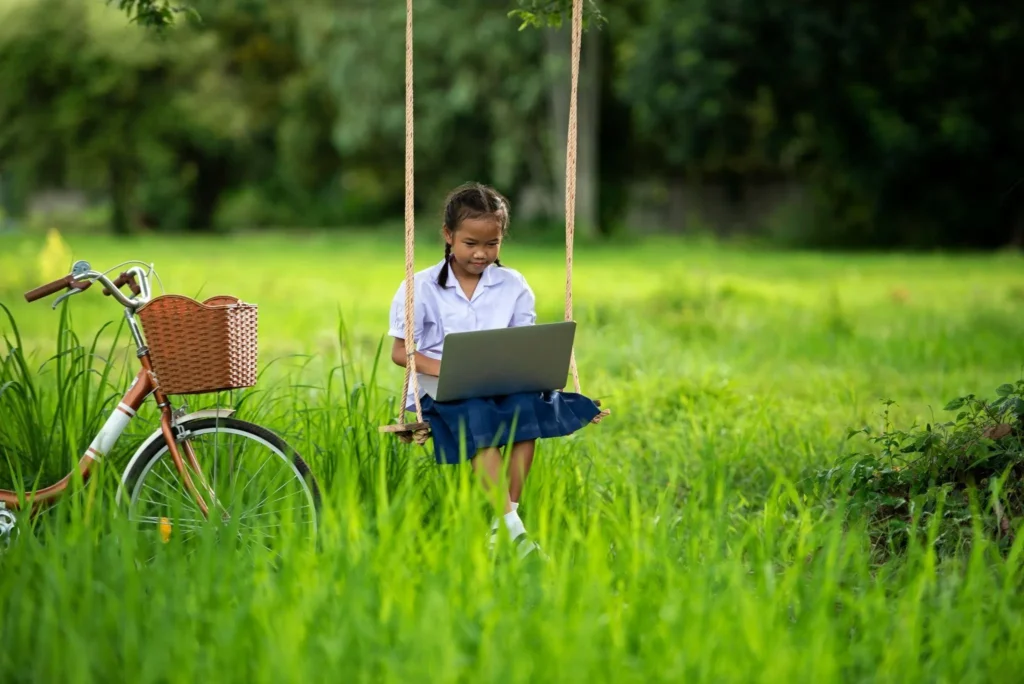 3 Months Later
"What does Garv mean to you? Garv, in Hindi, means pride. But Garv, for the people of Jansa village, means equality. Today I am standing here because of Garv, and I am reading the story of my journey with Garv."
Using digital technologies, Garv by STL is an advanced Cloud Platform designed to enhance, accelerate, and empower rural India. Garv is Monu and Golu's way to reach school when schools are shut down. Garv is Kamlesh Kaka's way to create a Swasthya card without traveling to the nearby town government office. It is Minu aunty's way to achieve her entrepreneurial dream by taking her Achar Papad business online. My father's way of accessing Internet banking. And my way to become a student at the prestigious Benaras Hindu University. The day I found the pink kiosk at the village chowk, it opened the door of possibilities for me. And I didn't want to restrict the benefits to myself and worked towards understanding the platform better and further passing on the knowledge to my village folks. Now the people of Jansa no longer feel left behind. They can access STL Garv's internet, digital services and devices, and digital literacy programs.
Garv gives rural India access to :
e-Education – Quality e-education. With online study materials and live and recorded lectures, students can now acquire essential skills required to compete in today's world. Bridging the digital divide and making learning more convenient and engaging in rural areas.
Assisted e-Commerce – Assisted e-commerce in rural areas. People can now buy goods and services online with the assistance of VLE. This service has also provided a much-needed boost to the rural economy by creating new job opportunities and promoting entrepreneurship.
e-Healthcare – Better access and quality healthcare for the rural population. With e-Healthcare, Patients can now consult specialist doctors across India and access medical records easily and conveniently, thus making it easy to manage costs and avail superior treatments.
Government at your Doorstep – Seamless assistance for citizen-centric government services. With Assisted services, Citizens can avail government services at their doorstep. This has made it easier for people to access essential services like Aadhaar registration, voter ID, and other government schemes, reducing the time and cost of availing them.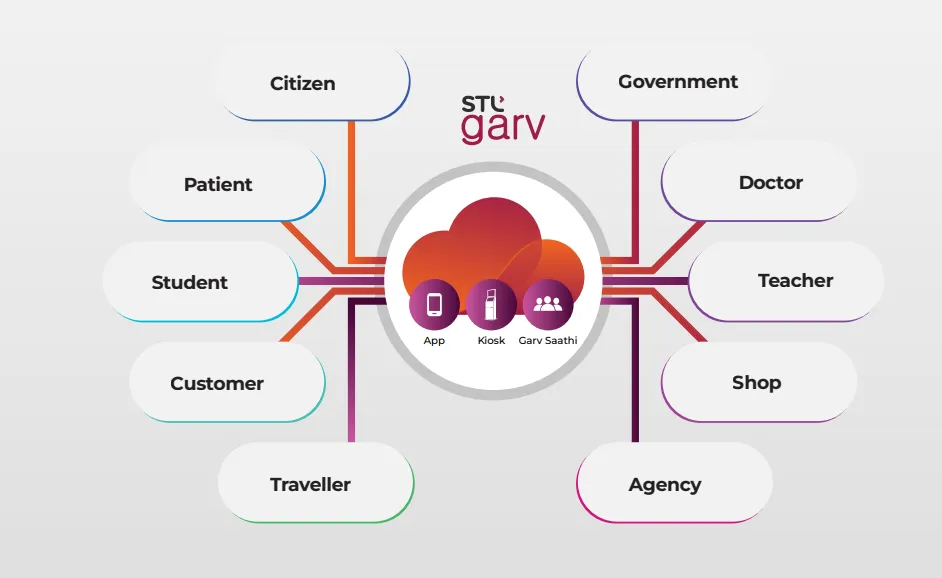 India needs Garv nationwide, which will be the key to mitigating the digital divide. No longer will a young adult's dream to pursue higher education come to a halt. Farmers will have better access to modern farming techniques alongside availing all government facilities. Presently, the STL Garv platform supports Hindi, Marathi, and Telugu, but in the future, it will support all official Indian languages. Not only this, but Garv will also support Wi-Fi Connectivity, AR/VR Training, and many others. Using Garv, local operators can provide wireline or wireless connection to villagers with the click of a button. Using haptic devices, villagers can train themselves on different skill sets as per their choice in an AR/VR environment.
STL started the design of the Garv ecosystem in 2018 and is piloting in 11 villages today, impacting over 54k lives across Maharashtra, Telangana, and Uttar Pradesh. These services have significantly helped people in the challenging times of the Covid 19 pandemic. STL Garv enables villages to access more than 85 different functions and features in an easy-to-use, easy-to-maintain form factor with effective usage of AI, IoT (Internet of Things), and cloud computing to create a solution tailor-made for BharatNet. STL Garv can be configured to meet the needs of rural communities by providing city-like services to rural people at a fraction of the cost, as the platform is robust, resilient, and meant to function in rural operating conditions with minor tweaking of services depending upon local requirements. With Garv, India's 'Digital India' dream, where access to information has no barrier, is becoming a reality.
As Tara finished reading her assignment story, the class burst out in applause. And that was the moment of real Garv for her.