Trucks trundled down the road, leaving a trail of brown haze in the air. Wisps of dark grey smoke clouds made eyes burn and breathing difficult. Large trenches had been dug. A feed truck was releasing cable into the feed manhole. Radio crackled while men in yellow hats and fluorescent jackets were busy covering their positions and checking cable placement progress on them. The ground was bustling with action.
"How does it feel to be a part of the nation-building process? The pressure must be immense."
"Yes, it is. But when you look at the impact, it feels worth all the work it takes." said one of the men who had paused to wipe the sweat off his forehead before walking towards the digging site.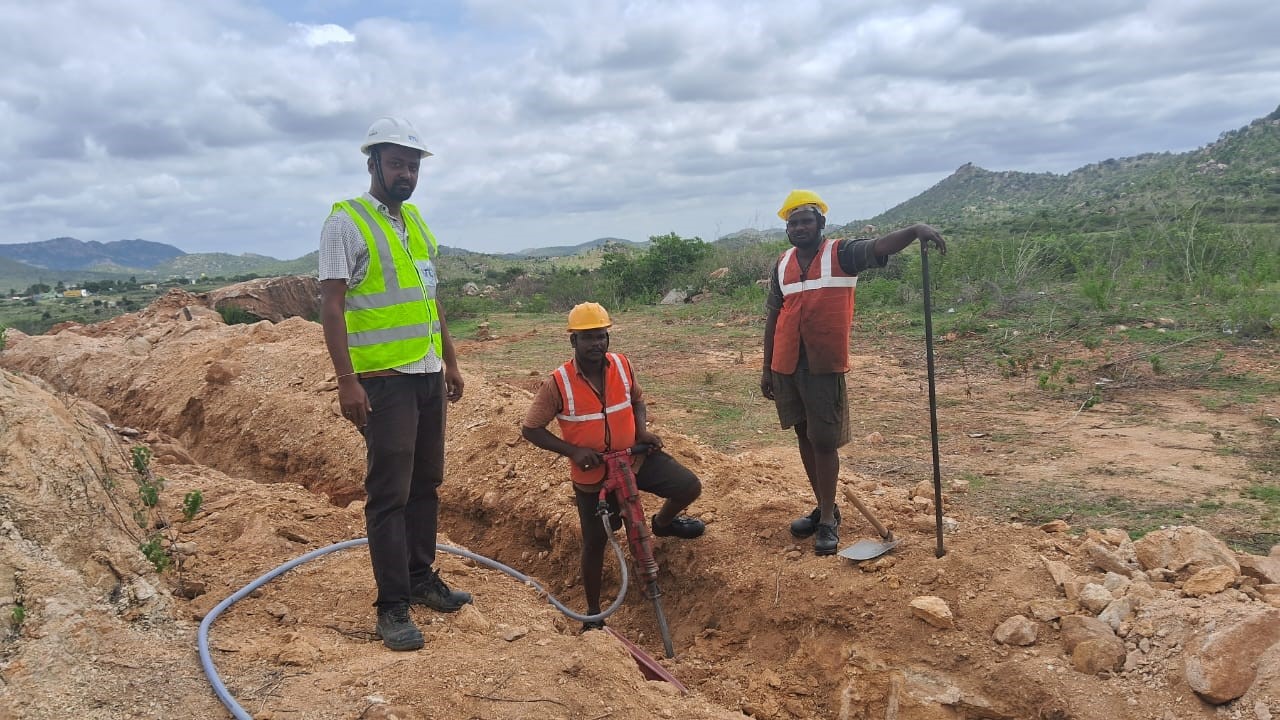 In India's vast and diverse landscape, the construction of Digital Highways is poised to be a transformative force, ushering in a new era of development. By connecting every corner of the nation and empowering its citizens with high-speed internet connectivity, India is set to unlock immense potential across various sectors.
From bridging the urban-rural divide to boosting entrepreneurship, education, healthcare and governance, digital highways will pave the way for India's brighter and more inclusive future.
The project will mark the dawn of a new era in the realm of digital connectivity. The goal is to deploy an extensive optical fibre network along the illustrious Hyderabad Bangalore Highway, in line with India's visionary digital highway development. STL, known for its cutting-edge fibre optic technology and deployment solutions, embarked on this multi-year partnership to revolutionalise the nation's digital infrastructure. The project envisions completing the fibre rollout within a year and ensuring flawless network maintenance for the subsequent decade.
When asked about his thoughts on the project, Gaurav Barjatiya, Deputy General Manager, STL, said, "The construction of digital highways symbolises India's commitment to connectivity and progress. This project will revolutionise various sectors and empower millions of people. STL takes great pride in being a part of this significant milestone in the country's development journey."
The project aligns with the government's plan to develop integrated utility corridors along its new and existing highways. This will involve building 10,000 km of optical fibre network infrastructure across the length and breadth of the country. This infrastructure will offer dark fibre connectivity to telecom and cloud service providers to enable high-speed connectivity to their customer base along the highways and in adjacent remote areas.
National Highways Authority (NHAI) is working towards the development of around 10,000 km of Optic Fibre Cables (OFC) infrastructure across the country by FY2024-25. National Highways Logistics Management Limited (NHLML), a fully owned SPV of NHAI, will implement the network of Digital Highways by developing integrated utility corridors along the National Highways to develop OFC infrastructure. Around 1,367 km on Delhi – Mumbai Expressway and 512 km on Hyderabad – Bangalore Corridor have been identified as pilot routes for the Digital Highway development.
Source: Reference
The network infrastructure was designed keeping in mind the challenge of the terrain. The need was for strong fibre cables that would meet the dual requirement of durability and efficiency. For this, STL-provided specially engineered Armoured cables capable of delivering robust performance in rugged terrains. The team faced the additional challenge of fibre layout without affecting the existing underground infrastructure like gas pipelines, existing cables and other public utilities. This is common in public infrastructure projects where several other service providers, like the gas and waterways, are present. The trick is a thorough, technology-powered survey to map the existing infrastructure to execute a clean installation without harming the existing infrastructure. For this, STL has used unmanned aerial vehicles equipped with high-resolution cameras and LiDAR sensors to survey the area and identify potential routes.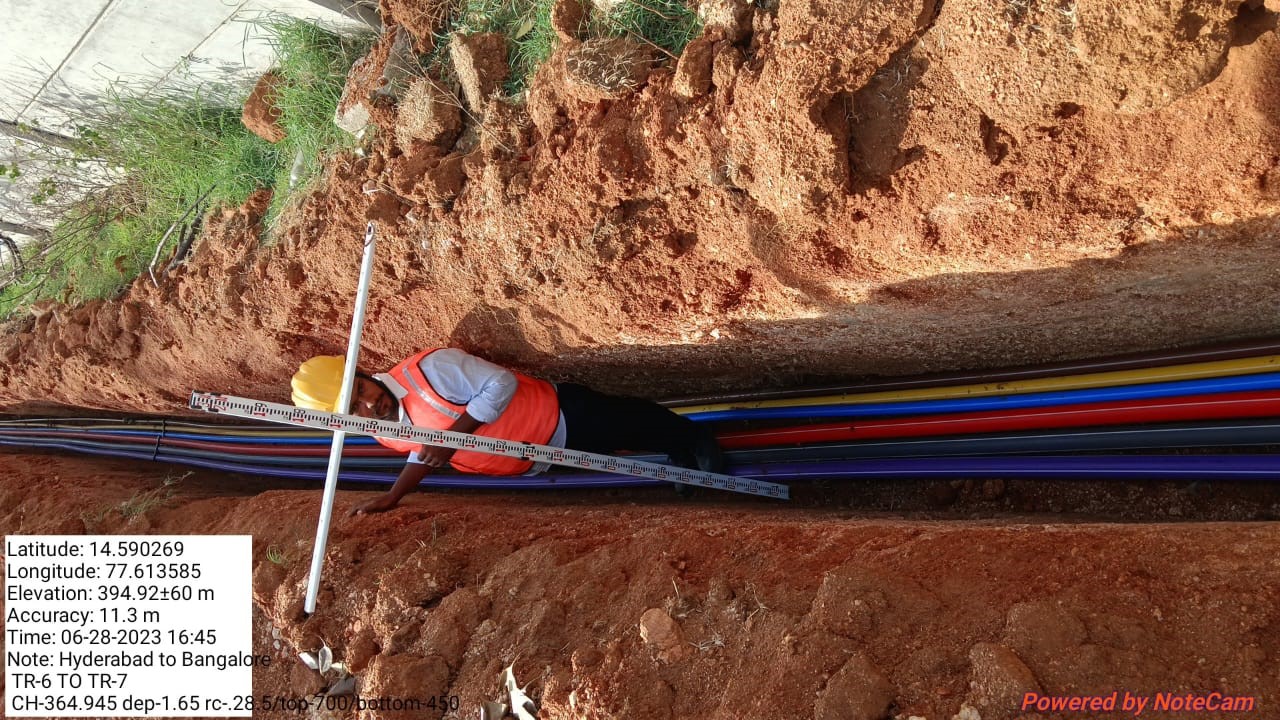 "Momentum gets impacted, but the bar is set very high with precise deadlines and a quality of work to maintain. Thanks to our team's expertise, we are navigating through the difficulty and making good time," said Rohit Sourabh, Project Director, STL, who has been overseeing the deployment work for the past 2 months.
Keeping the compact design of data transmission and tubing into account, the usage of a 3×96 core cable was recommended. The use of this cable helps eliminate different layers of fillers, protecting and jacketing. They offer reduced space, weight and very long lives. It also met the requirement to ensure 99% SLA (Service Level Agreement) and provide a low-latency data centre network.
This is India's one step closer to the dream of a Digital Future. Optical Fibre Connectivity will serve as the backbone for the rollout of the 5G network in the region. OFC network will allow direct plug-and-play or 'fiber-on-demand'' telecom/ internet services model. Through its digital highway development, India has embarked on the journey of building Open Digital Ecosystems. Public and private sector innovators can leverage this to roll out citizen-centric services at a population scale. India now has an opportunity to be a learning lab for the world on making the digital economy work for every citizen.
STL's task does not end at fibre deployment but will continue towards monitoring the health of the network and managing fibre networks. STL will build a Network Operations Centre (NOC) and undertake the full network buildout using its end-to-end Fibre Automation Services. This deployment solution will use technology-led tools like utilising robotic trenching, 360o photogrammetry, and GIS database visualisation to increase deployment speed and network lifetime.
In a recent announcement, the Ministry of Road Transport & Highways mentioned, "Creation of Digital Highways will not only have a catalytic impact on the growth and development but will also contribute to the digital transformation of our country."
Source: Reference
The completion of the digital highway infrastructure will have a remarkable impact on the economy. Small businesses across the route will flourish by gaining access to new markets, and e-commerce will boom. Farmers can utilise online platforms to sell their produce directly to consumers, bypassing intermediaries and increasing their profits. It will pave the path for advanced technologies like 5G, Artificial Intelligence and blockchain integration into the network, thus contributing to a brighter and smarter future.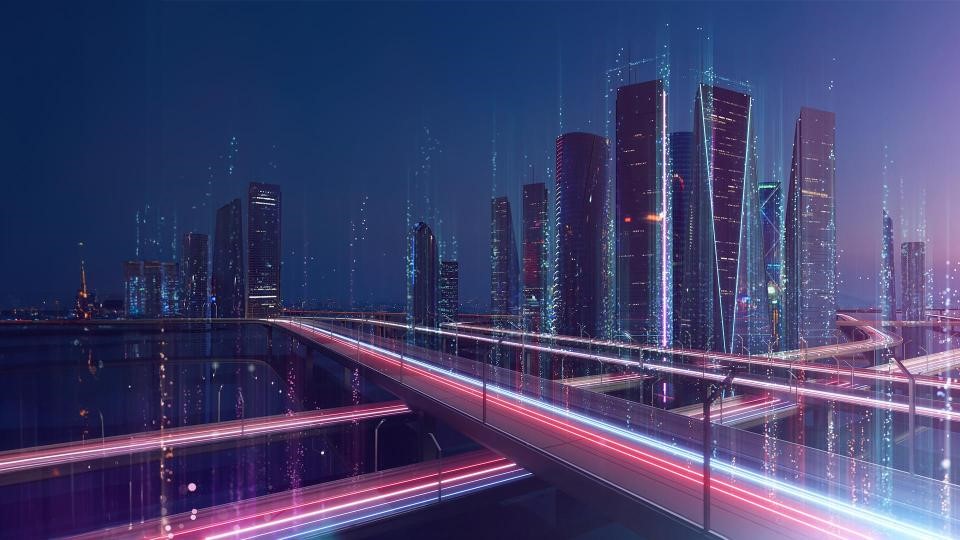 So next time you are taking a road trip between the City of Pearls and the Garden City, you will know that along the stretch of 576 km of land covering the fascinating nature and tourist locales as well as the sleepy towns of Andhra Pradesh and northern Karnataka, are now digitally connected. You will no longer face a lack of network coverage or worry about cash payments at your favourite roadside dhaba.
Isn't that a beautiful picture? A digitally empowered India!