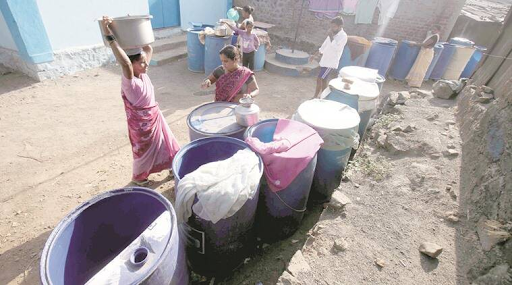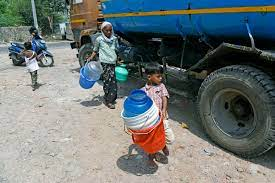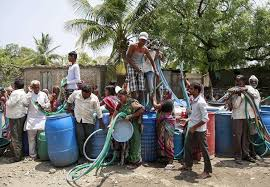 23 May 2021 – Tukaram Ashok Kolge is standing and watching huge blue colour barrels placed outside his house. In the scorching heat of mid-May, he and his neighbours are waiting for a water tanker for the past 2 hours. Tukaram has little water left at home, which is not even enough for drinking for a family of 5. If the tanker doesn't arrive today, they will have to walk miles for 5-6 hours to get water. For the past three months, the dwellers of this village have been buying water, spending Rs 50 per barrel that can store 200 litres of water.
Tukaram lives in Gadiwat, a village 23 km from the bustling streets of Aurangabad, Maharashtra but an entirely different world in terms of lifestyle. Life, for Tukaram, has been a prolonged struggle to cope with acute water shortages for years. Life and agricultural activities in his village were completely dependent on depleting groundwater levels, with little to no infrastructure available to harvest rainwater. Around 50-60 women from the village used to make a 4-5 hour round trip to collect water from the nearest source. 
Do you know India has 18% of the world's population, but has only 4% of its freshwater resources, making it among the most water-stressed in the world?
Come summer, water becomes as precious as gold in many parts of India
"Water had become a luxury for us. In peak summers, many of us used to faint while getting water and get badly hurt many times," Tukaram says. This exhausting daily chore had a knock-on effect on the local community. They had no option left but to buy water for their daily chores.
Similarly, for Rajendra Devida, a resident of Adgaon, a village about 197 km from Gadiwat, rain-fed ground wells were the main source of water supply. Nonetheless, as the soil at Adgaon is completely rocky, much of the rainwater resulted in surface run-off instead of percolating and properly recharging the groundwater reservoirs.     
The pain of Tukaram and Rajendra is shared by millions of rural residents around Aurangabad and other water-stressed regions in India. Our nation, with just 4% of the world's freshwater reserves to provide for 18% of the global population, has been designated the 13th most water-stressed country on the planet by the World Resource Institute. 
Estimates put India's groundwater use at roughly one-quarter of the global usage with total usage surpassing that of China and the US combined. With farmers been provided electricity subsidies to help power the groundwater pumping, the water table has seen a drop of up to 4 meters in some parts of the country. The condition is even more alarming in Maharashtra, around the arid regions of Aurangabad. It is a water-stressed region. At 30.7 mm, the average rainfall here is way below the national average of 118 mm. 
It does not leave much to be assumed that the water situation in Aurangabad and India is akin to a tinderbox. It poses dire implications for individuals alike. This unfettered draining of groundwater sources has accelerated over the past two decades.
A systematic approach to overcome water scarcity
The good news is that companies take a systematic approach to building water resilience across regions. They integrate technology and data from the very beginning.
At STL, water conservation and management is an integral part of our ESG Goals for 2030. It is a concern inherently linked to the well-being of the communities we serve and the business value that we aim to deliver. We consider it our responsibility to accelerate change by helping foster water resilience at the grassroots. 
We built water resilience through a holistic program – STL has flagship glass and optical fibre and cable facilities from Aurangabad. We make extensive efforts around water conservation and replenishment, both in our manufacturing facilities and in rural communities.
We designed a water program not just around the ground or surface water conservation but also ensuring water security for agriculture, drinking, and afforestation. Through this program, we made efforts for:
Boosting agricultural yield through sustainable practices; 

Developing infrastructure for water conservation and rainwater harvesting

Increasing the water recycling capacity of the communities. 
The program involved the formation of women-led Self Help Groups, farmer-producer and water user groups. We augmented their involvement in local governance bodies like the village water, sanitation, health, and nutrition committees for experience-driven decision-making. We also involved local youth as Jaldoots to create public awareness of optimized water usage. This helped farmers transition to more sustainable agricultural techniques through government subsidies.
Now water is accessible for thousands like Tukaram
Our program's impact has been far-reaching, with profound positive implications for the Aurangabad region and its residents. The building and redevelopment of 85 water conservation, harvesting, and replenishment structures resulted in the replenishment of 1.4 billion litres of water to the communities. Consequently, groundwater levels have substantially increased. Today, tap-supplied drinking water is available in over 5200 households in the region. Also, the program's push to promote water-efficient technologies in agriculture, like sprinkler and drip irrigation systems, has brought nearly 79 hectares of agricultural land under climate-resilient agricultural practices.
As our manufacturing plants in Aurangabad are located in designated water-stressed regions, water resilience has been bolstered through the buildup of rainwater harvesting infrastructure onsite. We harvested over 9 mn litres of rainwater last year, ensuring uninterrupted availability for manufacturing operations. To further optimize water demand, we have installed multiple technology constructs in place. These include sensor-based sewage treatment, automated dosing systems, and dashboards across all our manufacturing locations to recycle wastewater for horticulture. Also, we have inducted fully automated high recovery reverse osmosis (RO) plants and have effectively substituted the usage of fresh water with recycled water for various industrial processes like scrubbing. 
It has been around 2 years since the program was launched in  Gadiwat and 12 nearby villages of Aurangabad. Now Tukaram and Rajendra and 40, 000 others in nearby villages do not have to wait for hours for water tankers. Women in their villages do not have to walk long distances to fetch water for their families. They have water in their villages which is easily accessible to them.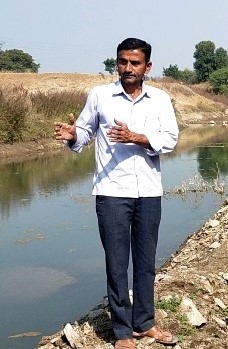 "At Adgaon a total of 10 recharge shafts were constructed at the beginning of the rainy season of
the year 2021-22 in the month of June in the wetland area. This was done in association with Maharashtra Village Social Transformation and STL. The advantage of this is that the total water runoff and evaporation during monsoons is absorbed directly into the soil. As a result, a total of 4 wells in the vicinity have directly benefited and the groundwater level has risen significantly from 60 feet to 25 feet," says Rajendra Devidas.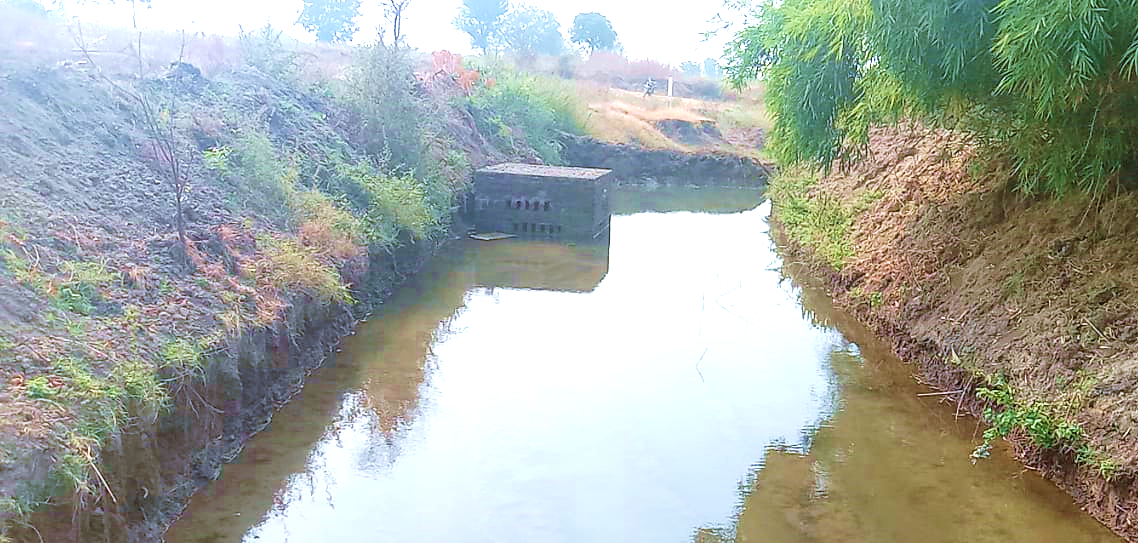 "My community had a major water shortage previously. Drinking water has to be obtained elsewhere. Agriculture depended entirely on rainwater.  There was no water in my farm well for domestic animals to drink after some time. Even for double cropping in the fields, there was insufficient water. The rain water that fell was getting wasted. We had no option but to block that water. Since the completion of the work under the Maharashtra Gram Social Transformation Foundation, rainwater has been intercepted and drained into the ground properly. The water level of wells increased to a large extent. Earlier we used to farm only on rain water but nowadays we have all started growing many crops like wheat, gram, sorghum, etc. So our income is increasing to a great extent. The water problem of the village and farmers has been solved," says Tukaram.
Now Tukaram sends his daughter to school to study and not to far distances to fetch water.